We use affiliate links. If you buy something through the links on this page, we may earn a commission at no cost to you. Learn more.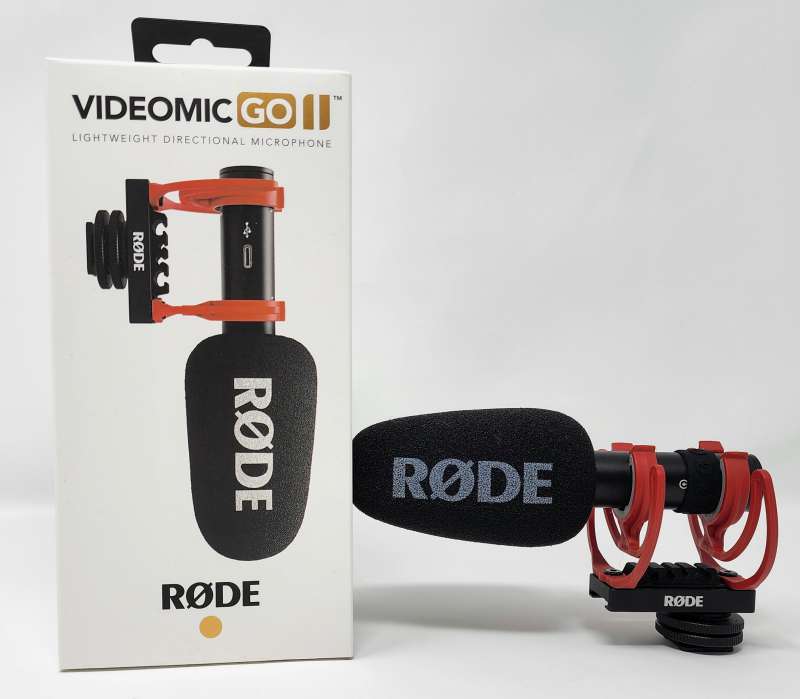 REVIEW: I've said this before (most recently here), but it bears repeating: if you are a content creator, the quality of your sound is the element that will make or break your presence. The Australian brand RØDE has been a player in the sound space for a long time, and their latest offering, the VideoMic Go II, is positioning itself as the gateway to better quality audio to match your video content. Does it live up to the promise? Read on to find out!
What is it?
The RØDE VideoMic GO II microphone is a small and very lightweight directional microphone designed to work with your video setup, whether that's your phone or a high-end camera rig or anything in between.
What's in the box?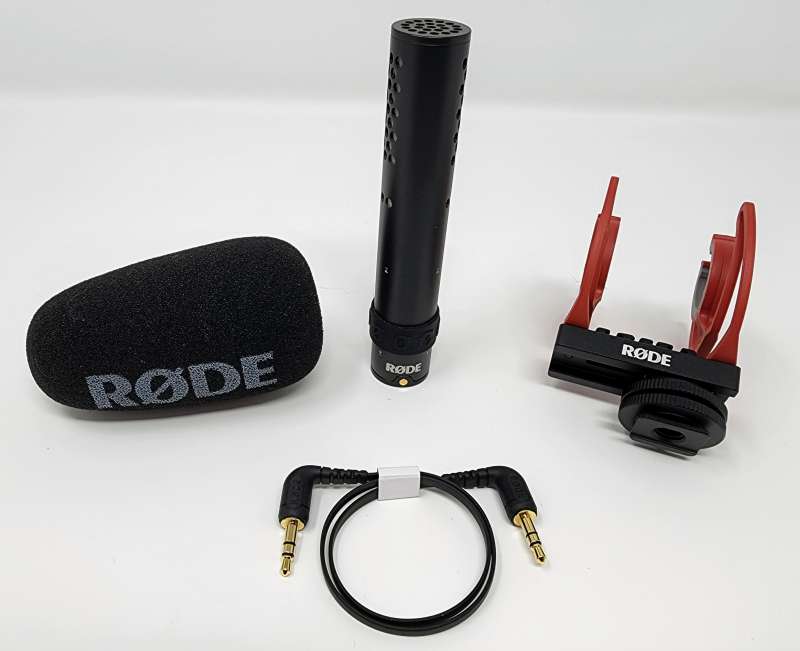 RØDE VideoMic GO II microphone with both a 3.5mm jack and a USB-C plug
A Rode-branded windscreen
A short 3.5mm TRS to TRS audio cable for analog devices
A shock mount with cold shoe attachment to allow the mic to sit on your device
The usual instructions and warnings about misusing electronic devices
Design and function
The RØDE VideoMic GO II microphone looks like a lot of other "shotgun" style mics on the market. It stands just shy of 5 inches tall and weighs around 3.5 oz with the foam windscreen attached.

On one side of the mic, you have the 3.5mm TRS jack.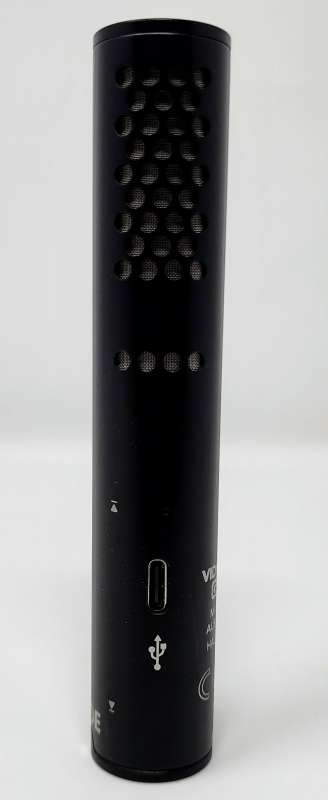 And on the other side, there is a USB-C port for digital audio output.  The mic snaps into the shock mount (word of warning here: the mount feels like it is easily broken, but it is surprisingly strong – so go ahead and apply the necessary pressure to snap the mic into the mount) and then connect to your video device of choice.  There are some caveats, though, that you should be aware of.  First is that if your recording source is a computer, odds are that the analog plug is a TRRS and not a TRS.  Basically, this means that your computer inputs and outputs both the mic and headphones on a single plug.  If this is the case, you might need a TRS to TRRS adapter cable.
The second caveat is that the shock mount comes on a base equipped with a cold shoe. If you are using a phone, then you probably don't have such a mount unless you have some sort of camera rig or gimbal. There are plenty of options out there to mount this mic, but you should be aware that out of the box you might not have a place to hold the mic.
The final caveat is knowing where to buy. There are a lot of people selling Rode devices but very few of them are authorized Rode resellers. What this means to you is that it is very easy to buy counterfeit or used devices passed off as new. Rode toes a very hard line on this, and if you purchase from one of these gray market dealers, you'll likely find that you have no warranty should something go wrong. The best price in these situations is often the worst deal, so make sure you buy from an authorized reseller if you decide to purchase.
Optional Accessories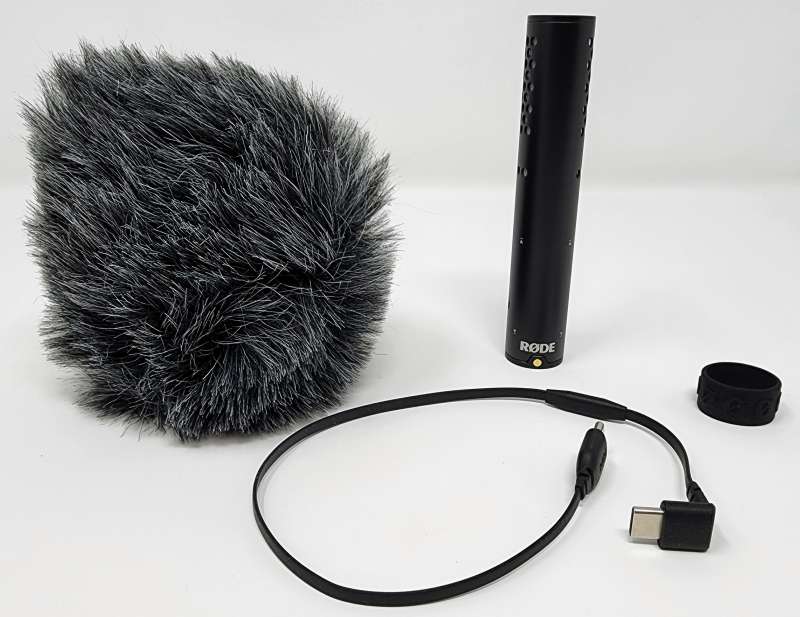 Before I get into the details, I want to make a point: if you are truly serious about your audio quality, there are some additional accessories you will want to go along with the RØDE VideoMic GO II microphone. The first is a digital cable to connect the mic with your device. Pictured above is the SC16 USB-C to C cable, just what I need to get digital audio into my phone.  Rode also makes the SC15 for Apple devices (USB-C to Lightning) and the SC18 (USB-C to USB-A).  I find the quality of digital inputs to be far superior to analog, and it is truly nice to see a mic at this price point that has this feature. Each of these adapter cables also comes with a rubber wind guard to cover the unused port from wind noise.
The other accessory that you may want to consider is the WS12, an enhanced windscreen that is commonly referred to as a "dead cat" (don't blame me for the feline violence, I just report what everyone else calls this). In addition to providing extra sound protection from the wind, the WS12 also protects against plosives – that hard "p" sound a lot of us make that causes a mic to record what sounds like a miniature explosion (hence, the name). These additions will boost your audio game without breaking the bank.
How does it work?
With the RØDE VideoMic GO II microphone in the shock mount, it is time for me to break out my SmallRig phone cage to set up a shoot. By the way, our David Sheneman reviewed a cousin of my cage here. This is what my setup looks like (with a tripod base attached so the rig would stand up on its own):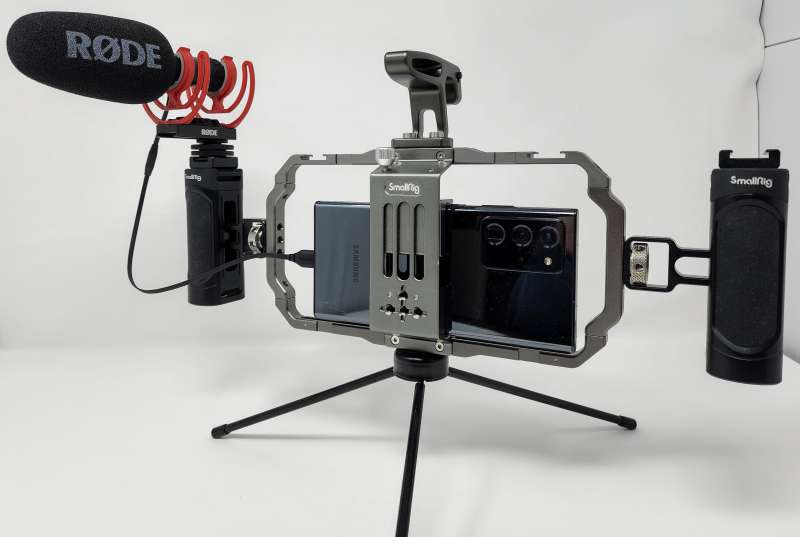 And from another angle: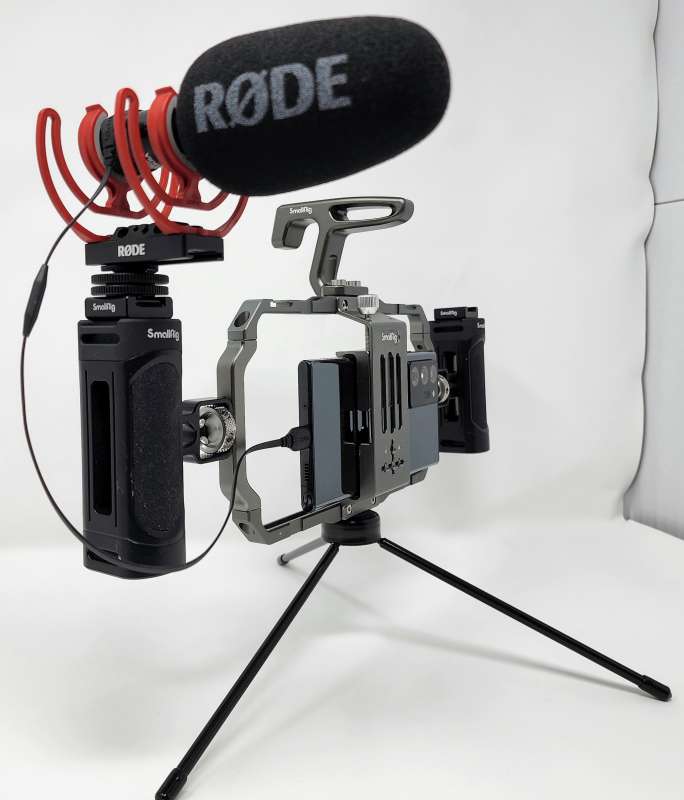 My phone in these pictures was the Samsung Galaxy Note 20 Ultra, although last week I traded up to the Galaxy S22 Ultra.  And that is the unit I recorded the following video on:
Yeah, I have a face made for radio and the poise of a deer trapped in your headlights.  Close your eyes, ignore the stammering, and listen to the quality.
As you can hear in the video, with a moderate amount of wind the RØDE VideoMic GO II microphone sound is clearer when compared to the native multidirectional mics built into the Samsung Galaxy S22 Ultra.  The same is true when using this mic with the GoPro Hero 10 Black – the sound is crisp and clear when compared to the native mics.
This is not to say that this review was not without its bumps, but at no time were those bumps caused by the Go II.  My first Galaxy S22 Ultra had to be replaced because the USB C port was bad.  As in didn't work.  Because the phone was new, it took a little longer than expected to get a replacement.  Then there is the matter of analog vs. digital – with most phone makers ditching the headphone/microphone jack, digital is the new way to connect.  Unfortunately, not every manufacturer wants to play with open standards, and in my case, no analog to USB C adapter outside of the Samsung version would work.  Thankfully, once I had the replacement phone and the USB C digital cable Rode provided, I didn't have to fall back to analog and the output is all the better for it.
What I like
The connection versatility – analog or digital, and pretty much ready to connect digitally with anything out there
The professional quality build in a consumer device
The sound quality is outstanding – not as good as the top end Rode mics, but head and shoulders better than the native device mic
What I'd change
Offer a desktop stand for the Go II in case you want to use it with a laptop
Final thoughts
As long as you keep in mind that where you buy is important for the warranty, the RØDE VideoMic GO II microphone is an excellent entry-level device for those getting started in content creation.  The use cases are many: solo run and gun (or walk and talk) shots, interviews with 2-3 people, training and presentations, and much more.  While there are cheaper alternatives, it is hard to find this quality at the price asked.  If you decide to purchase this mic, make sure you take into account the additional accessories you will need to complete the setup: digital cable (if appropriate to your use case) and the enhanced windscreen.  Even though the Go II comes with a basic windscreen, you'll thank me later for investing in the enhanced version.
Price: $99.95 for the mic and additional amounts for necessary accessories
Where to buy: B&H Photo and Amazon
Source: The sample for this review was provided by Rode.