We use affiliate links. If you buy something through the links on this page, we may earn a commission at no cost to you. Learn more.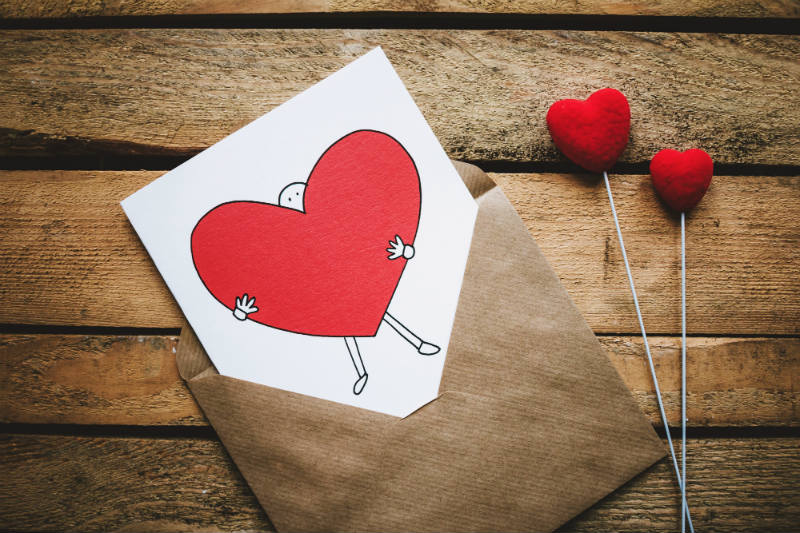 ARTICLE – There are only 11 days left until Valentine's Day! If you haven't already bought something for your significant other, partner in crime, a friend with benefits, wife, husband, sweetie, girlfriend, boyfriend, etc., then you need to get busy! We're here to help you out with some gift ideas.
Groove Life stackable silicone rings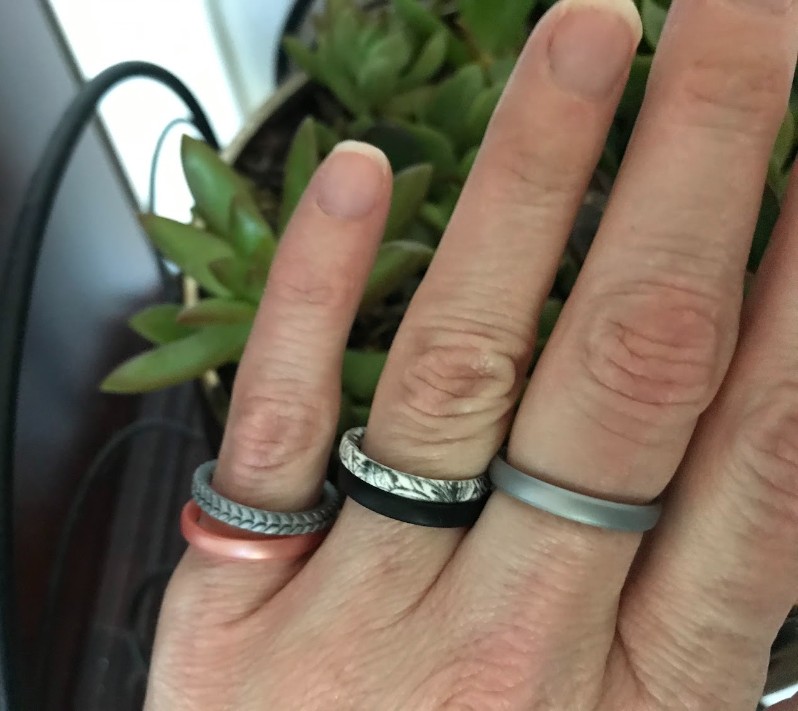 If your special someone happens to work in the trades, medical field, or spends a lot of time in the gym, then stackable silicone rings could make for a fun, practical Valentine's Day gift.  I switched to a silicon ring a few years ago after I nearly lost a family-heirloom diamond ring down the sink of a public restroom. If your Valentine already has a fondness for these lightweight, durable rings, they'd probably enjoy the chance to stack and switch their rings, too. In all of these cases, Groove Life stackables are a great option this Feb. 14.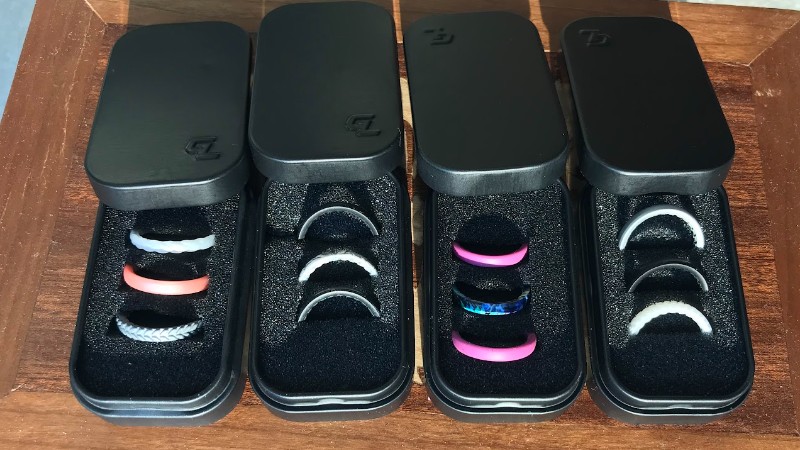 Groove Life stackable rings come in different colors, patterns, and styles so you can mix and match. I was immediately drawn to the Twilight Blossom, which is like wearing a mini Van Gogh on my finger. I also like how the Mineral and Luna sets come with a shiny, faux metallic ring plus a braided ring, so you can play with textures within the same grouping. Rose features an intricately designed black-and-white plant pattern offset with two simple black rings. The website also shows funky tie-dyed rings (Siren or Gypsy Eyes), and many other choices to compliment your partner's style and personality.
At $29 for a stack of three rings, plus detailed sizing instructions, a lifetime warranty, and a cute carrying case, you can't go wrong with Groove Rings for your significant other. You'll even have money left in your budget for flowers and chocolate.
Price: $29.00 for a stack of 3 rings
Where to buy: Groove Life
Moleskine x Kaweco pens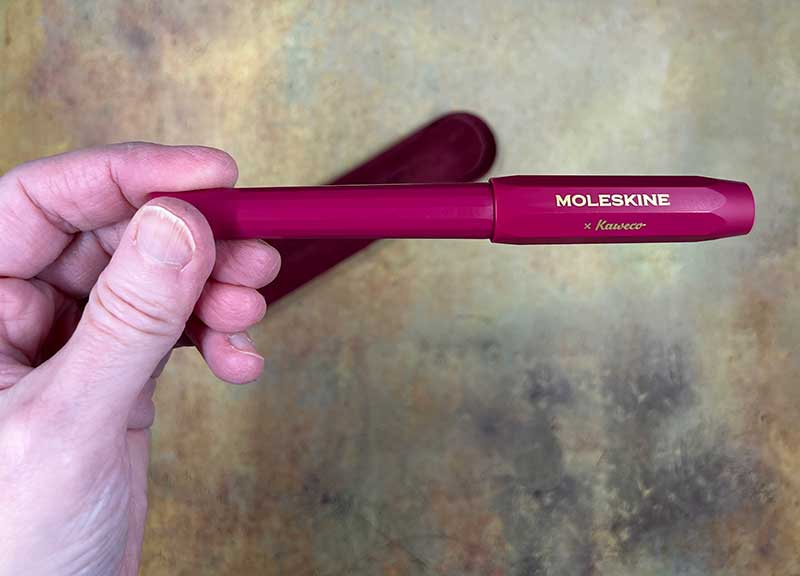 For stationery and pen fanatics, you won't go wrong gifting your sweetie with a new pen and for the first time ever, Moleskine is collaborating with popular German pen manufacturer Kaweco to offer a collection of writing instruments. The collection includes a fountain pen, a rollerball pen, ink cartridges, and bottles of ink along with matching leather sleeves and a vintage-style metal tin.
The pens are available in green, black, purple, or red. The rollerball pen sample they sent to me is red but to my eyes, it looks more like magenta or a deep dark pink which is fitting for Valentine's day.
The rollerball version of the Moleskine x Kaweco features an ABS plastic body with a snap-fit cap that has the iconic gold Kaweco bad on the end. The included refill is a EURO 0.7mm black ink refill that provides smooth bold writing.
Price: $35 – $115
Where to buy: Moleskine.com
Ekster wallets and accessories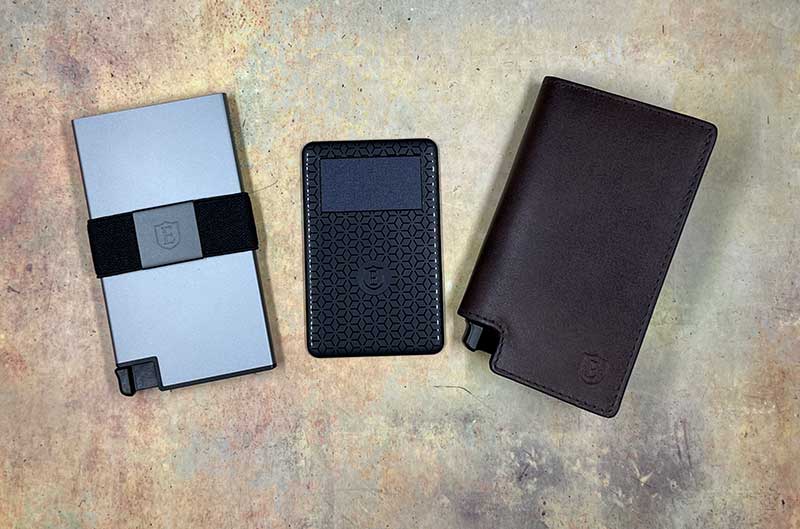 Ekster makes unique wallets, credit card holders, and tracker cards that EDC fans will like. These wallets are slim are available in a variety of styles, colors, materials, and even some that are like a more traditional wallet that is wrapped in premium leather. Also, most of their wallets block RFID (make sure you check the features list if RFID is an important feature to you).
What sets the Ekster wallets apart from other card holder style wallets is its card lifter mechanism. Just press a button in the bottom corner to lift and fan your cards to make them easy to remove. Right now Ekster is having a Valentine's Day sale so you can save some $'s on your gifts.
Price: $63 and up
Where to buy: Ekster
ChocZero Keto friendly treats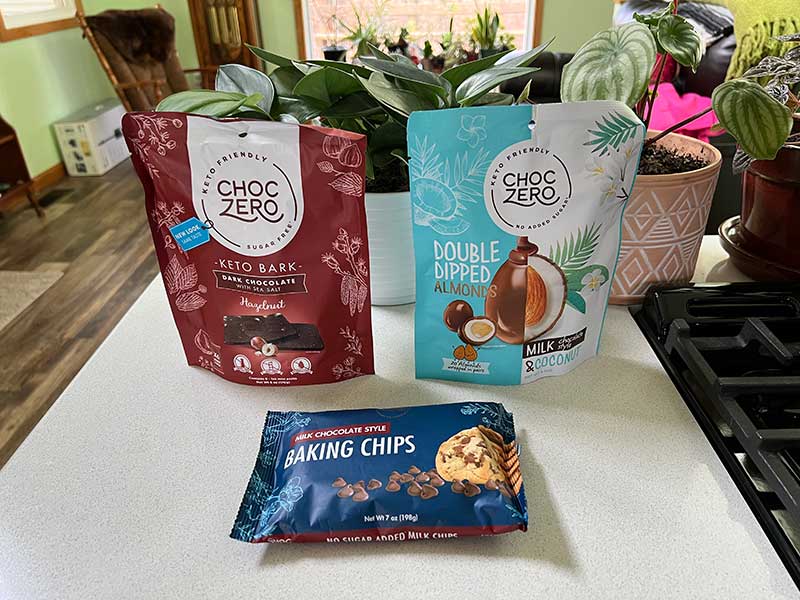 If you're a frequent visitor here, you may already know that I'm info health and fitness because I've been a pre-diabetic for almost 20 years. I've adopted a Keto lifestyle in the last 2 years in order to keep my blood sugars in the no diabetes range. The problem is that I LOVE chocolate and deserts. So I continue to try a variety of Keto-friendly foods. The folks from ChocZero recently sent me their Sugar free dark chocolate hazelnut bars, Double Dipped Almonds, and their Milk Chocolate Baking Chips and I only have one word for them which is WOW!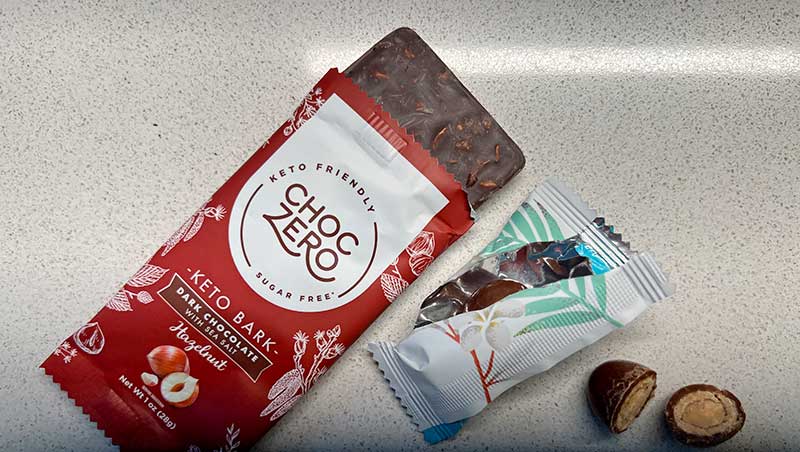 Everything they sent me tastes amazing and I would be hard pressed to say that they are Keto because they taste so good. The dark chocolate hazelnut bar has small crunchy chunks of nuts in them and the chocolate has a good snap to it. It's hard to believe that each bar is only 2g of net carbs.
Their Keto milk chocolate coconut almonds taste like tiny Almond Joy candy bars and a 2 nut packet is only 3g of carbs.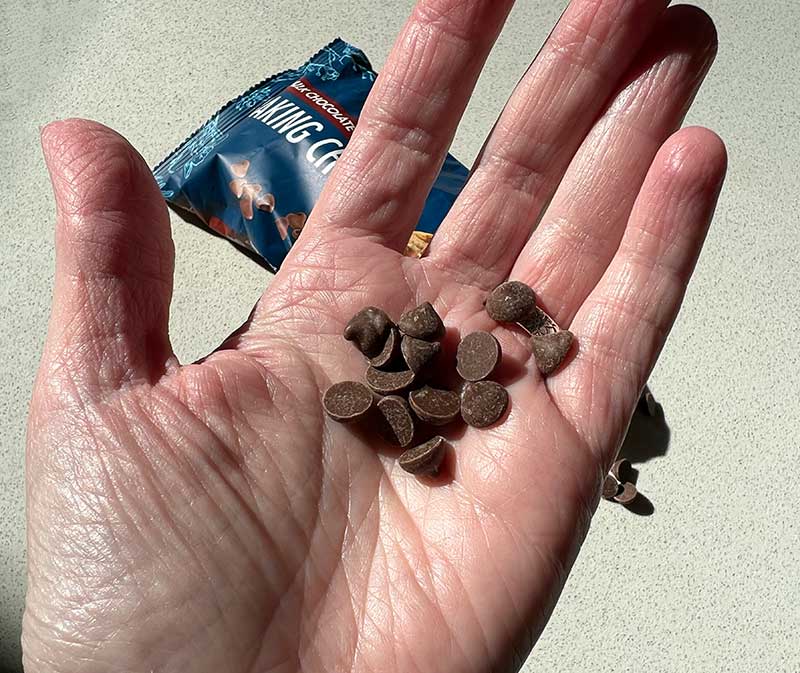 As for their Keto milk chocolate chips, they beat the pants off of Lily's chips in taste and creaminess. I added some to some Keto cheesecake bites that I made a few days ago and they were amazing! I also like to add a few chips in with a handful of walnuts for an afternoon snack after I work out.
I like ChocZero's stuff so much that I'm going to take advantage of their Valentine's Day discount code and stock up! Use the code TRUELOVE to take 15% off sitewide for the next 72 hours (expires midnight 2/5/22). Or, you can also use this referral link and save $20 off your first order.
Price: $ varies
Where to buy: ChocZero