We use affiliate links. If you buy something through the links on this page, we may earn a commission at no cost to you. Learn more.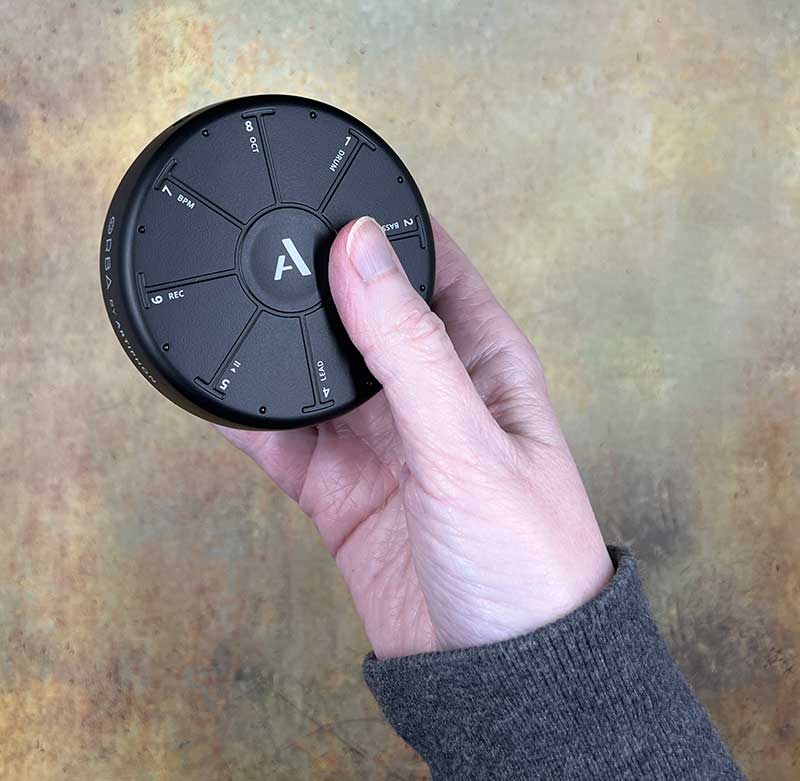 REVIEW – A couple of months ago, I reviewed the Artiphon INSTRUMENT 1 and now I'm back with another musical instrument from Artiphon. I enjoyed testing the INSTRUMENT 1 but found that it was more than I needed in a music-making device. Lucky for me, Artiphon makes another device that is much smaller and has simplified features. Let's find out if the Artiphon Orba makes it easy to make music without even knowing how to actually read music.
What is it?
The Artiphon Orba is a small handheld musical instrument, synth, looper, and MIDI controller.
What's in the box?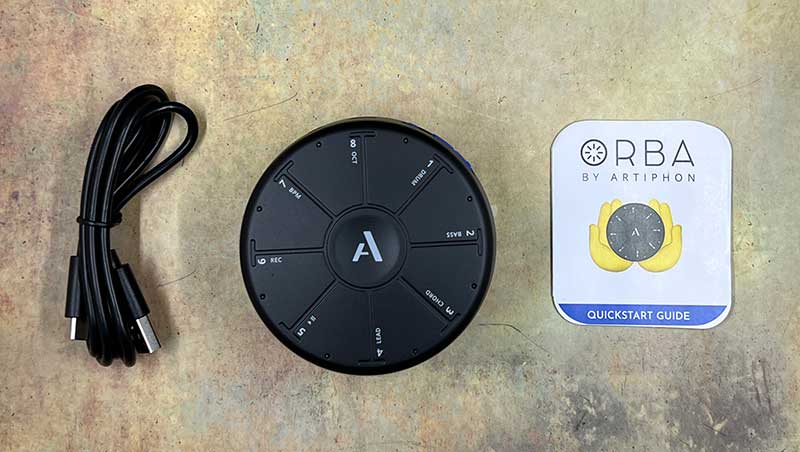 Artiphon Orba
USB-C charging cable
Quickstart guide
Design and features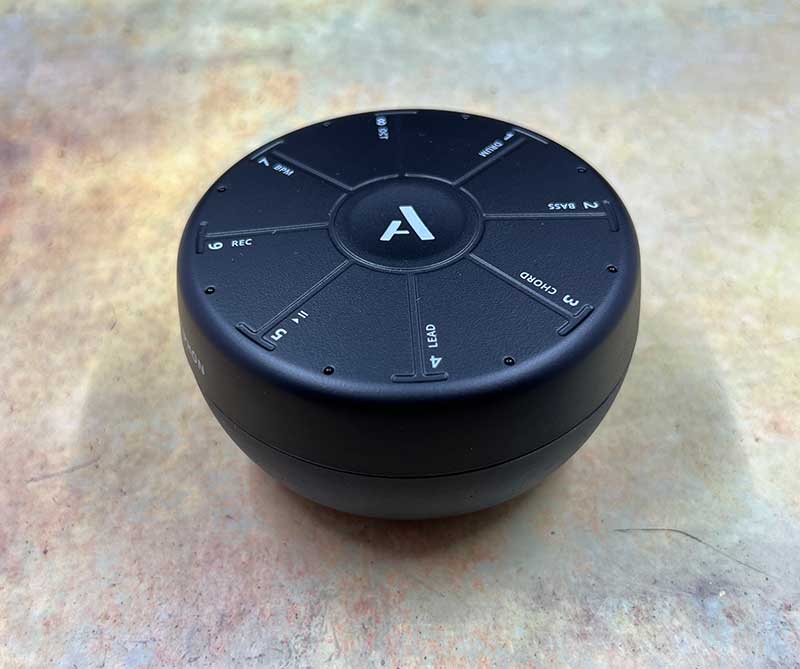 The Artiphon Orba looks a bit like a hockey puck. It's made of matte black plastic and has a touch button in the center with pie-shaped touch buttons that radiate from the center.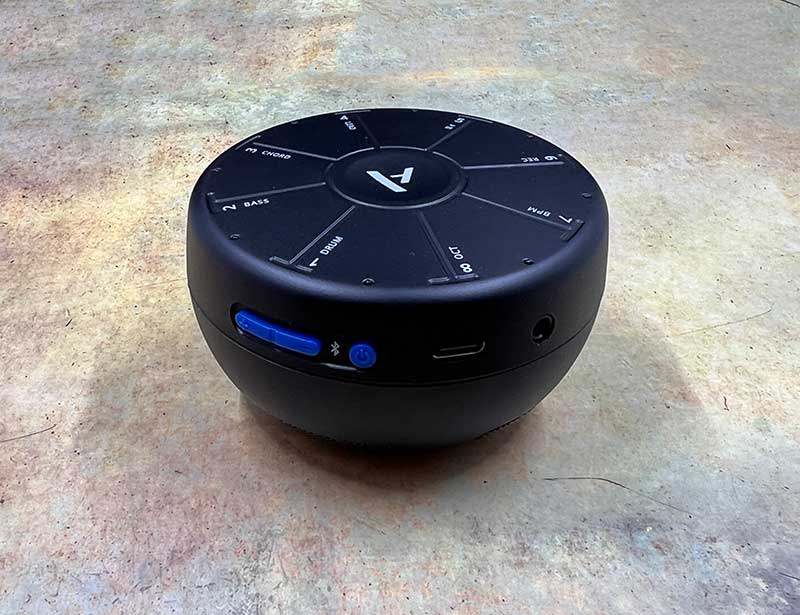 On the side of the Orba is a power button, volume buttons, USB-C port, and a 3.5mm headphone/amplifier jack.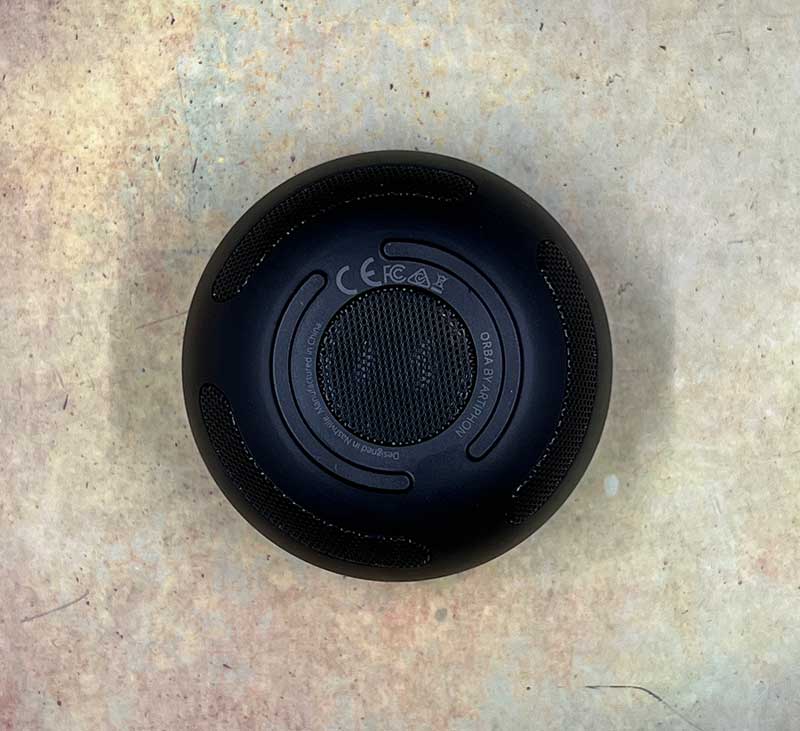 On the bottom, of the instrument, you'll find the built-in speakers.
Using the Artiphon Orba to make music
The Orba can be played as a standalone instrument/synthesizer or it can be connected to your Mac or PC and be used as a MIDI controller. It has 4 different sound modes that include Drum, Bass, Chord, and Lead. With these modes, you can create intricate beats and songs. Orba also has ten gestures that include Tap, Press, Spin, Radiate, Tilt, Shake, Slide, Vibrato, Move, and Bump.
Artiphon mobile and desktop app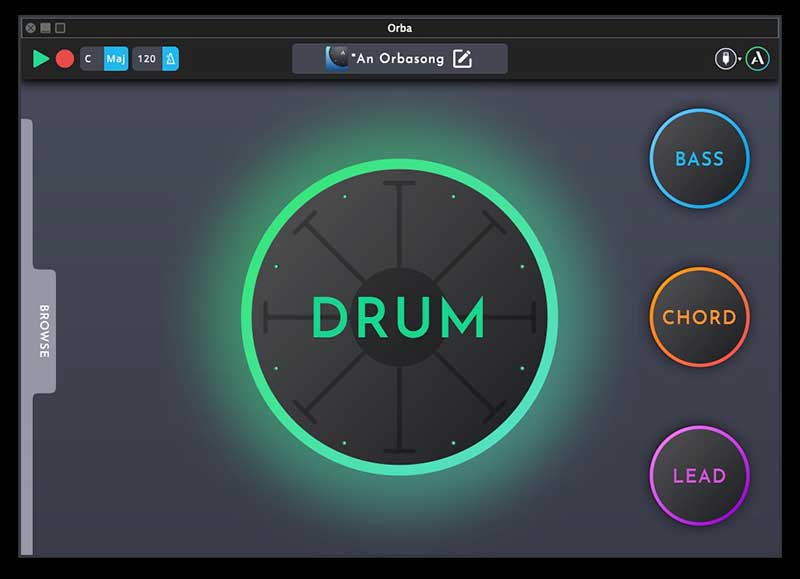 The Artiphon Orba mobile and desktop apps look identical but while you can use Bluetooth or a USB cable to connect the Orba to your computer, you can only use Bluetooth to connect the Orba to your mobile device. For some reason, I was not able to get the Orba and my iPhone 13 Pro Max to talk to each other. I didn't have any issues connecting the Orba with my 13in MacBook Pro though.
The main screen lets you see which mode the Orba is in and allows you to change the music key.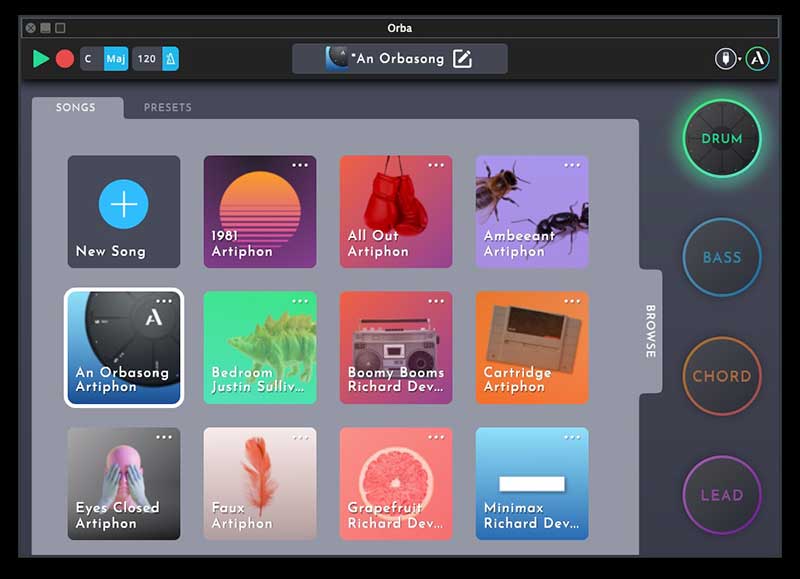 The drawer on the left slides out so that you can choose from songs and presets and then send them directly to the Orba. This is a cool way to customize the sound modes.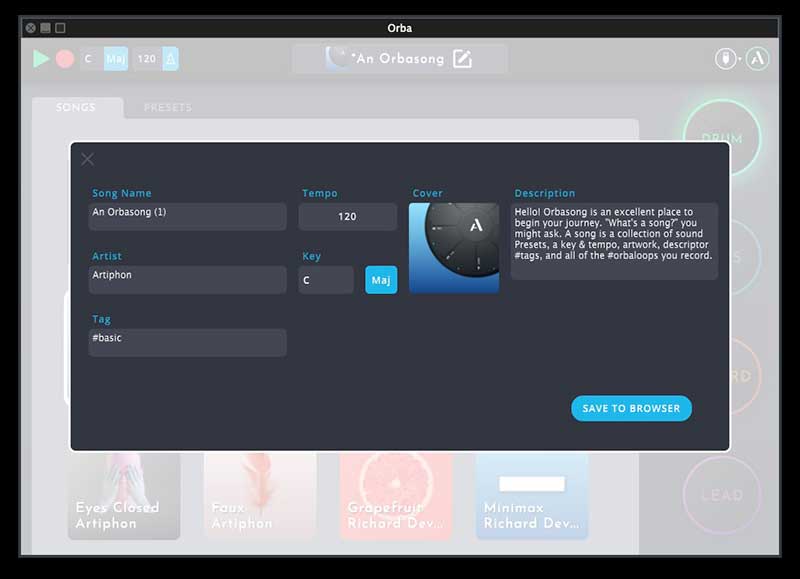 Each song has a detailed page with more info.
See (hear) it in action
Please don't judge the Artiphon Orba based on my lame abilities to make loops and songs. I've never played drums or played with a looping device before. I'm used to playing songs on a ukulele or guitar which usually consist of a melody and sometimes with an alternating bass line. Even though I am not good (yet) at making loops, playing with the Orba is addictive because it's so much fun.
What I like
Can be used as a standalone instrument
You don't need to know how to read musical notation to make music with it
Can be used to record loops/songs
What I'd change
Fix mobile app problems… I was never able to get it to work with my iPhone
Final thoughts
The Artiphon Orba is such a fun little instrument to explore music-making. This instrument has a lot of things going for it. It's portable, easy to play, and it's not overly expensive. If you've ever had the desire to create music but didn't know or want to learn musical theory, the Orba might be your gateway instrument into a brand new hobby.
Price: $99.99
Where to buy: Artiphon and Amazon
Source: The sample for this review was provided by Artiphon.