We use affiliate links. If you buy something through the links on this page, we may earn a commission at no cost to you. Learn more.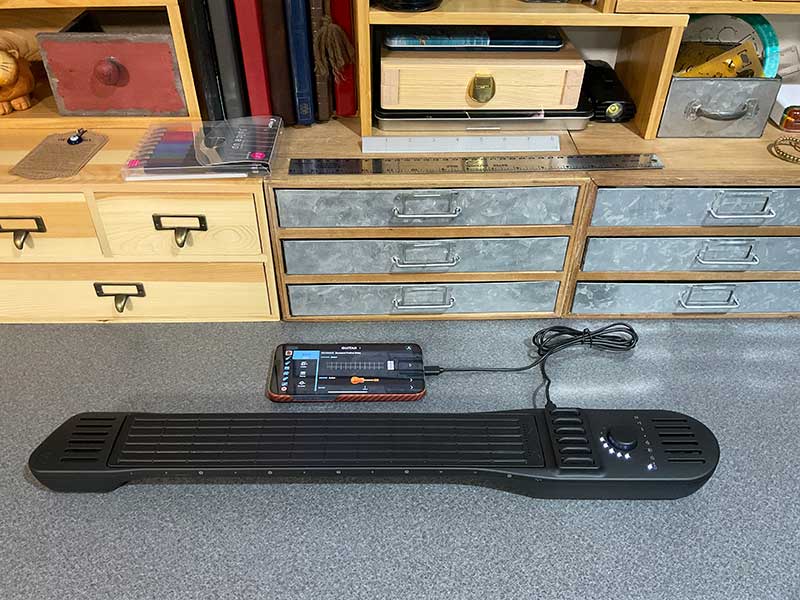 REVIEW – When I was very young, I discovered the music books that my mom had used when she took piano lessons as a child. I used those books along with very minimal help to teach myself to play a few songs on the Baldwin piano that we had in our living room. I later became interested in guitar and taught myself to play it as well. Then there was the banjo and later it was the ukulele. I'm not saying that I play well, but I enjoy noodling around and even making up my own tunes. When I happened upon the Artiphon INSTRUMENT 1 and immediately thought it would be fun to try. Let's take a look.
What is it?
The Artiphon INSTRUMENT 1 is a digital instrument / MIDI controller for iOS, Mac, and PC. Sorry Android.
What's in the box?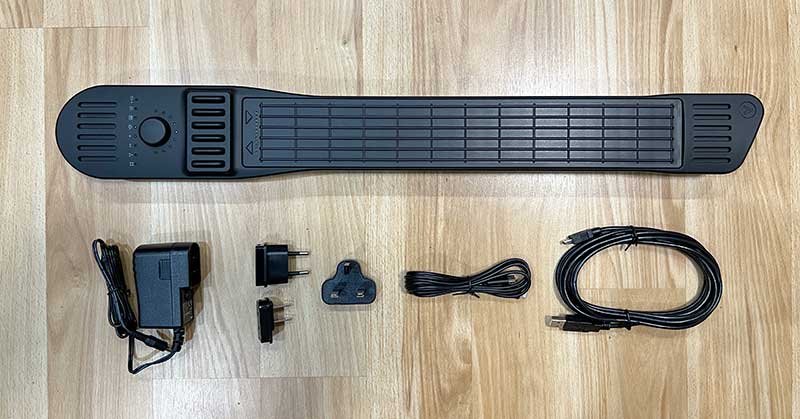 Artiphon INSTRUMENT 1
Lightning to mini USB cable
USB-A to mini USB cable
Power adapter
Design and features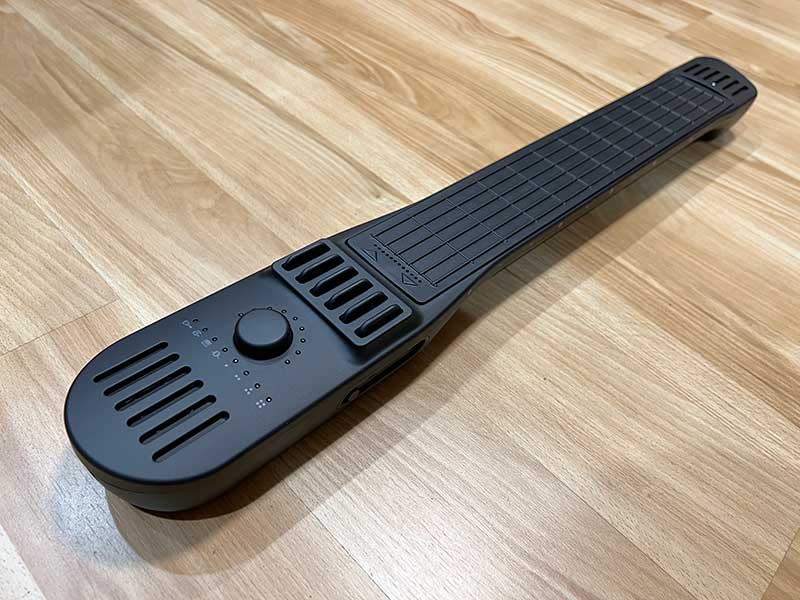 The Artiphon INSTRUMENT 1 looks like a futuristic ukulele. But check a little closer and you'll notice that while it does have frets, it doesn't have any strings.
Available in black (like the one they sent me) and white, the INSTRUMENT 1 is made of plastic and is 23.5 inches long.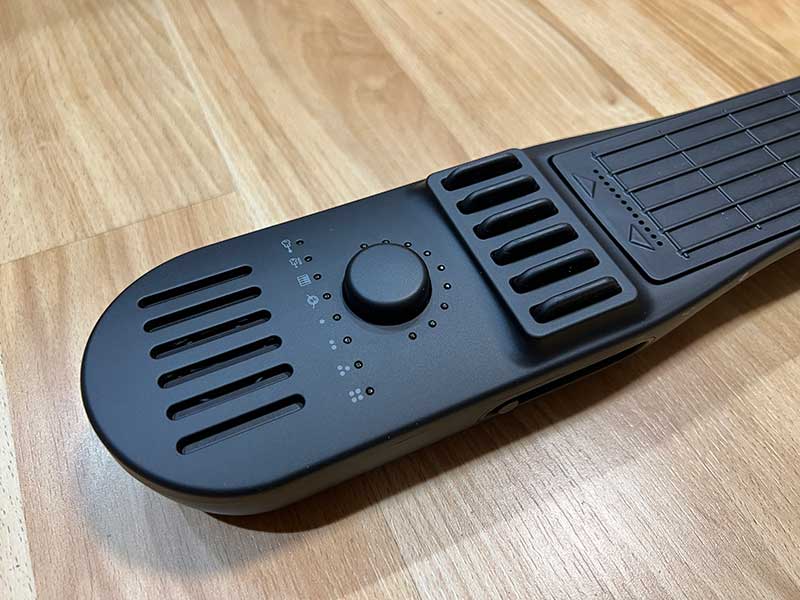 On the back end, there are two stereo speakers and a control button that adjusts the volume when you turn it and switches between 4 user instrument presets (Guitar, Violin, Piano, Drums) when you press it. Next to the knob is the strum panel. Since the INSTRUMENT 1 doesn't have any strings, you can't strum it like a traditional stringed instrument. What you do have are 6 rubber-covered fins that are raised up so that you can strum or press them.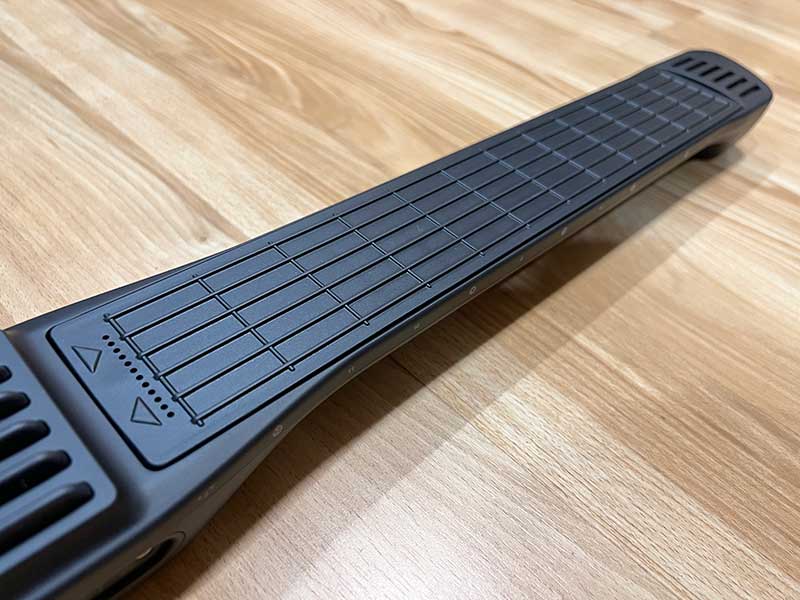 Then you have the fretboard. It might be stringless, but it's pressure-sensitive. There are 6 "strings" embossed on the 12-fret fretboard. Although it's not easy to see, the fret numbers are labeled on the edge of the fretboard.
You'll also notice that there are 2 arrow buttons at the end of the fretboard. These arrow buttons are the capo buttons. If you're familiar with stringed instruments like a guitar, ukulele, banjo, etc. You can place a capo across frets to raise the pitch. You can do the same thing with these buttons. Each press of the capo buttons will put a virtual capo on one of the 12 frets.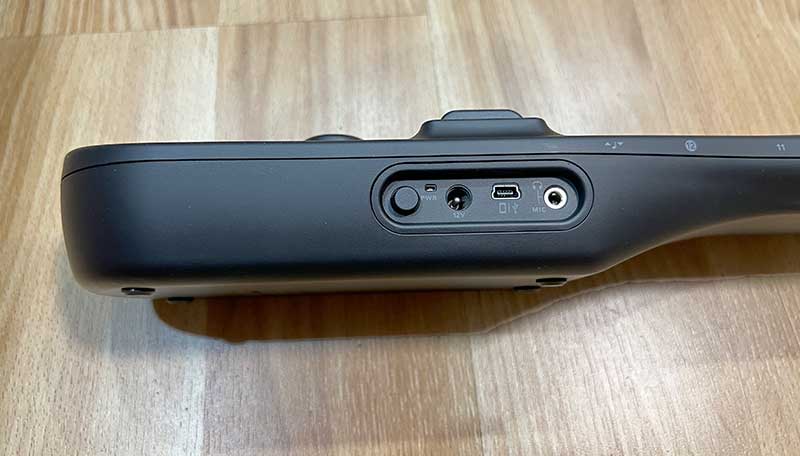 On the side of the Artiphon INSTRUMENT 1, you'll find a power button, power LED, power/charging port, headphone/mic jack, and a mini USB connector which is used to connect to an iPhone, iPad, Mac, or Windows PC. Sorry Android peeps.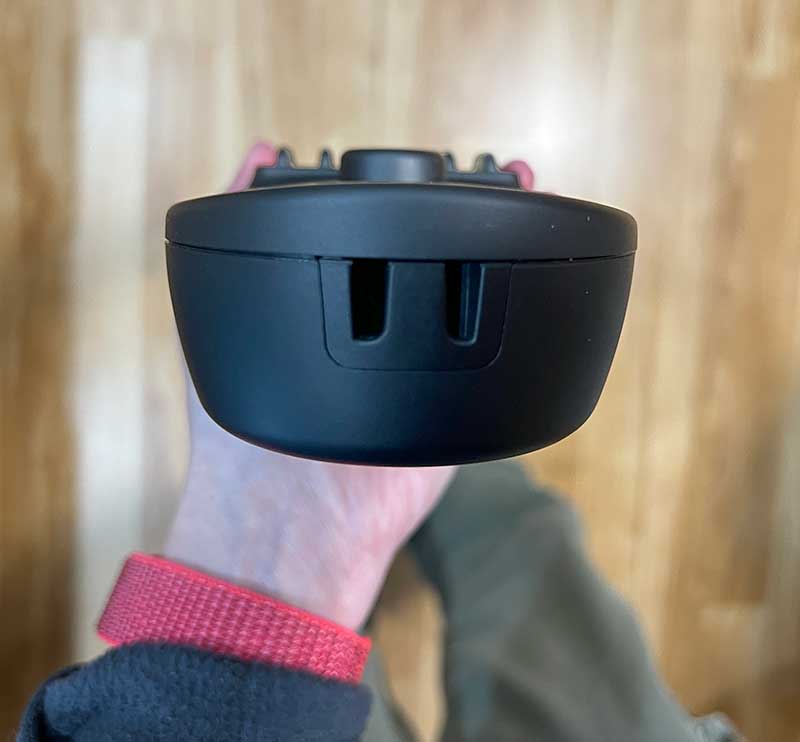 On the "butt" and headstock of the instrument, you will find a connection point for a shoulder strap. I wish that Artiphon had actually included a strap with the instrument because it is a bit slippery. That said, you can hold and play the INSTRUMENT 1 like a traditional stringed instrument, or you can place it on a flat surface and play it like a piano.
The App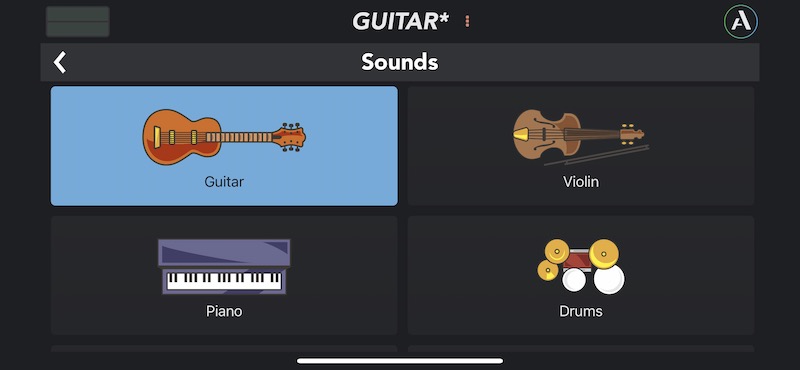 To start making music with the Artiphon INSTRUMENT 1, you will need to connect it to an iOS device, Mac, or PC using one of the included cables. You will also need a software interface such as Ableton Live, Pro Tools, GarageBand, Logic, MainStage, FL Studio, Bitwig, Cubase, and more.
I tested the INSTRUMENT 1 with my iPhone 13 Pro Max and used the INSTRUMENT 1 app which is easy to use but on the other hand, there are a staggering amount of music settings that will let you customize every instrument.  There's definitely a bit of a learning curve if you want to dig into the settings, but you can also just plug it into your phone, launch the app and start playing. The Auto-Strum instrument options are awesome. See my video below for a sample.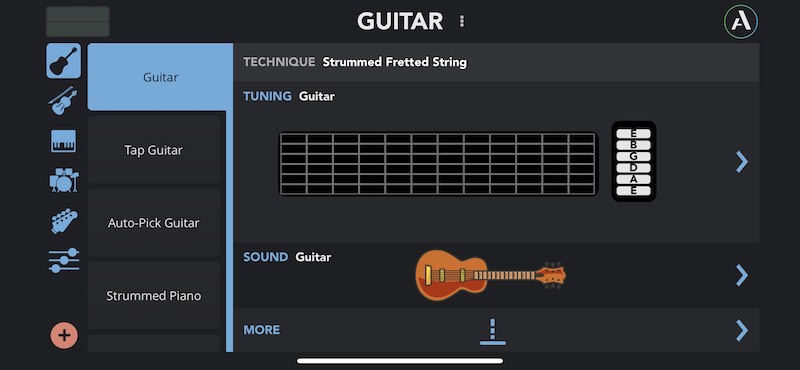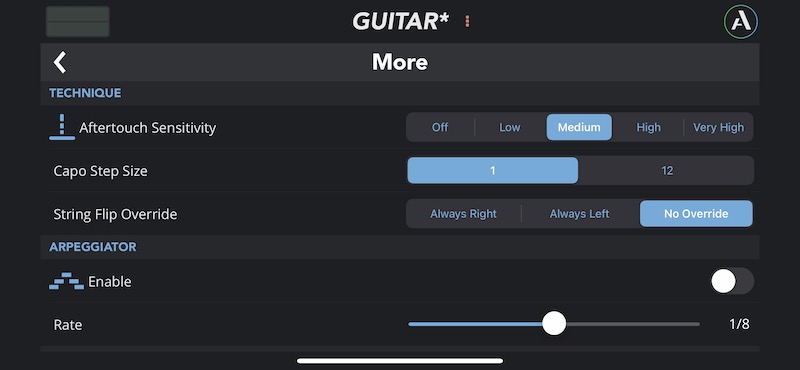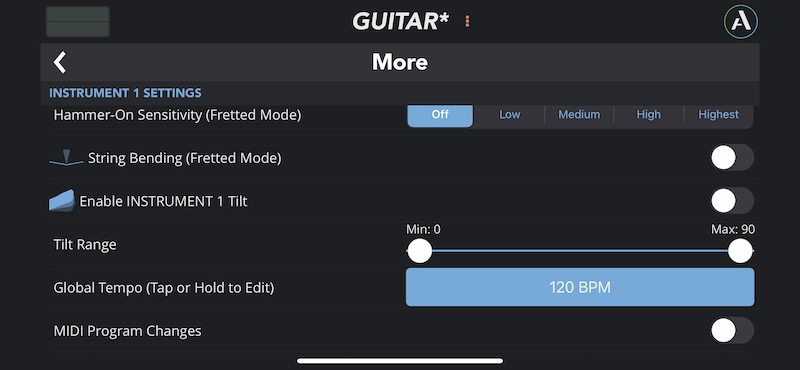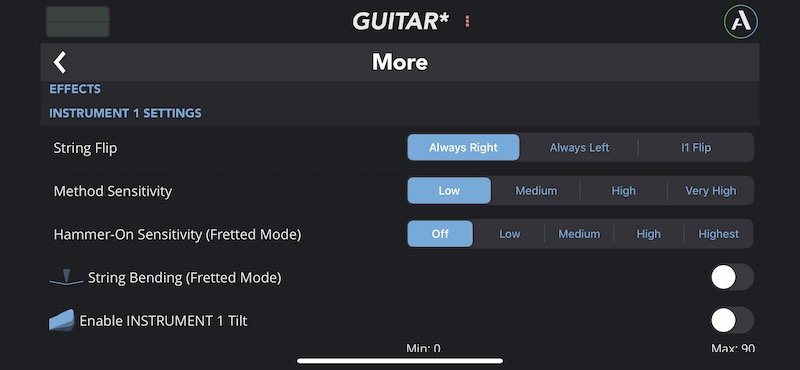 The only thing missing from the INSTRUMENT 1 app is a way to record your tunes. But of course, you can use an app like Garageband for that.
See and hear it in action
What I like
Fun and easy to play
A whole band in one instrument
What I'd change
Add support for Android
Add recording capability to the INSTRUMENT 1 app
Include a strap
Final thoughts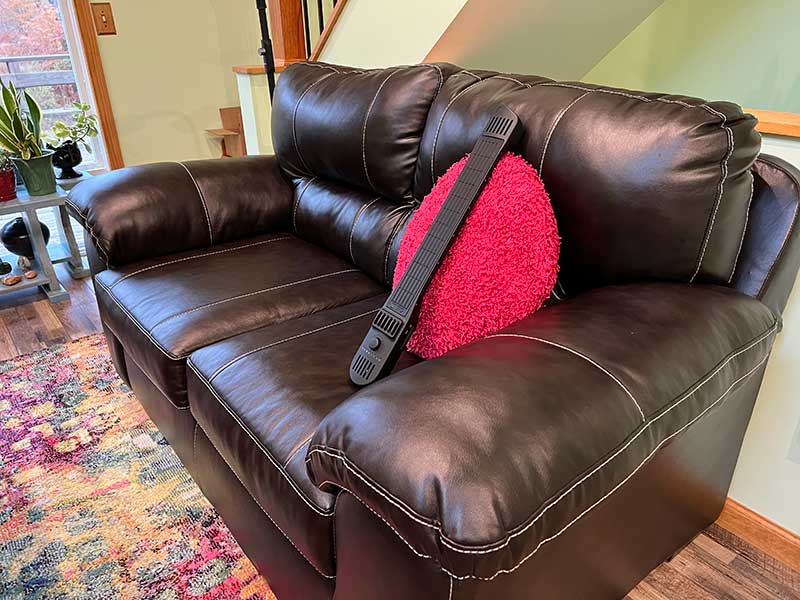 If you're a musician or not one at all, I think the Artiphon INSTRUMENT 1 is a fun instrument that anyone can use to make music even if they have never played an instrument before. And if you ARE a musician, you can do some really funky stuff with this instrument. I like that it's portable, easy to use, and never goes out of tune!
Price: $299.00
Where to buy: Artiphon and Amazon
Source: The sample for this review was provided by Artiphon.