We use affiliate links. If you buy something through the links on this page, we may earn a commission at no cost to you. Learn more.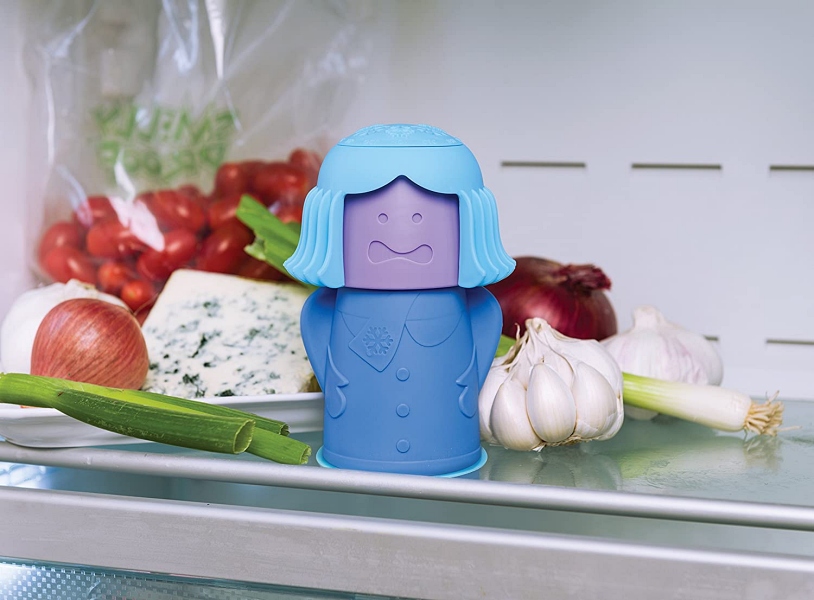 NEWS – There isn't much worse than opening up the fridge or freezer and getting smacked in the face with bad food odors. Whether it's garlic or, even worse, fish, it's nasty and usually contaminates other innocent foods. Chilly Mama to the rescue. Chilly Mama is a fun and cute refrigerator refresher. Just fill with baking soda and let her go to work. Odors flow in and are trapped, keeping your fridge smelling fresh for months. It also keeps your food tasting fresher longer.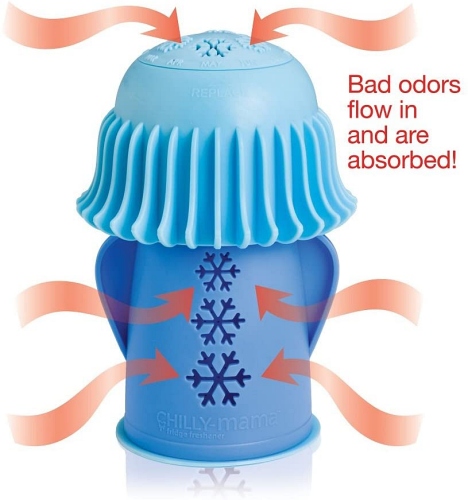 And Cilly Mama is easy on the eyes; better than an ugly box of baking soda. And you can use her in the fridge, freezer, or cooler. When it's time for a refill, you'll know it, as there's a replacement indicator on top of her head. You can purchase your very own Chilly Mama to guard your fridge for $14.99 on Amazon.