We use affiliate links. If you buy something through the links on this page, we may earn a commission at no cost to you. Learn more.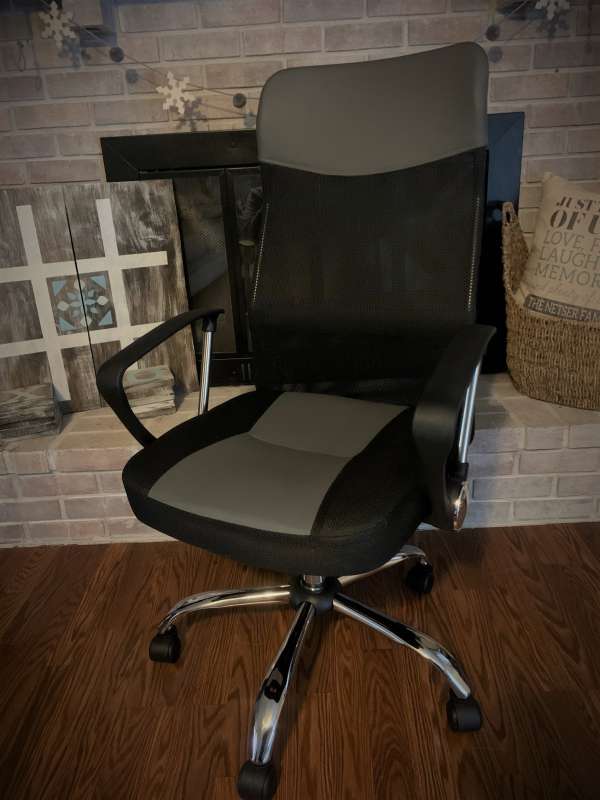 REVIEW – With the shift of a lot of us finding ourselves working from home these days, a good office chair is of high importance.  For me, functionality and comfort are important, but I also want it to look nice in my space.  I was excited to have the opportunity to try out the Yaheetech High Back Office Desk Chair.  Find out what I think.
What's in the box?
The Yaheetech High Back Office Desk Chair came nicely packed in a large cardboard box in easy to assemble pieces with an instruction booklet.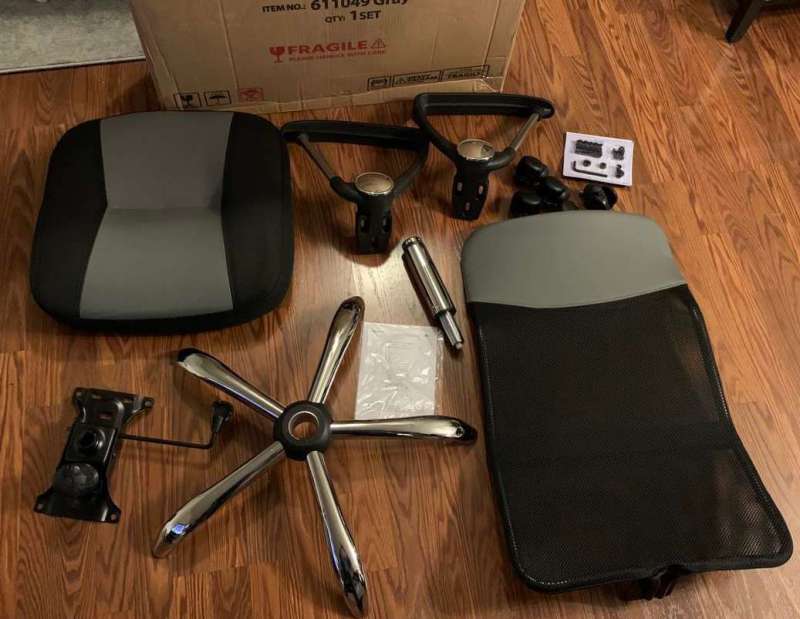 Obviously, the Yaheetech Chair required some assembly, however, the instructions were easy to follow and parts were assembled simply.  All in all, it only took about 20 minutes to assemble from start to finish.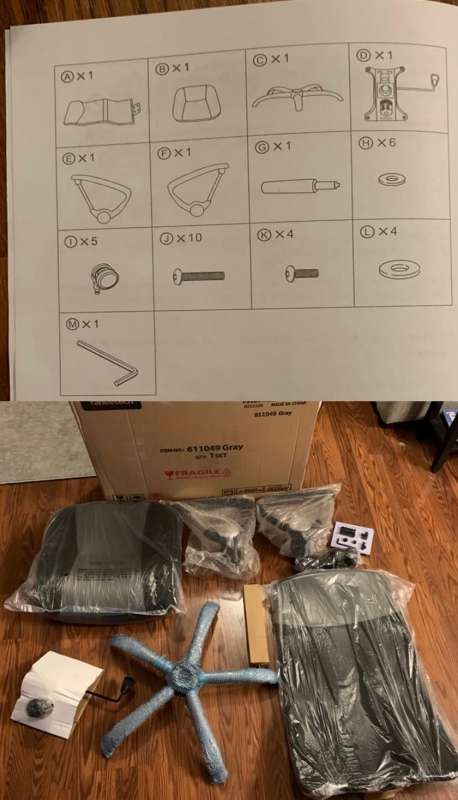 Specifications
Materials: Sponge, Artificial Leather, PP, Iron, Non-woven fabrics
Color: Dark Gray
Overall Dimension: 25×23×44-47.5" (L×W×H)
Seat Height: 19-23"
Weight Capacity: 298 lb
Design and features
The Yaheetech High Back Office Desk Chair offers many adjustable features that make it a versatile option, especially if it will be a chair shared by multiple people of varying heights, weights and preferences.
Here are some of those features:
Chair shape and design
This Yaheetech chair features an s-shape back support and design.  According to an ergonomic idea, the s-shape back is said to offer lumbar support and optimize your sitting position.  I'm not sure if I am able to say if this is entirely true.  However, I will say with confidence that I find the chair very comfortable and supportive.  I do not like stiff backs or sitting entirely up straight, so for me, it's perfect.  If you need more of an upright position while sitting, I would recommend sticking a pillow behind your back to help get the position you prefer.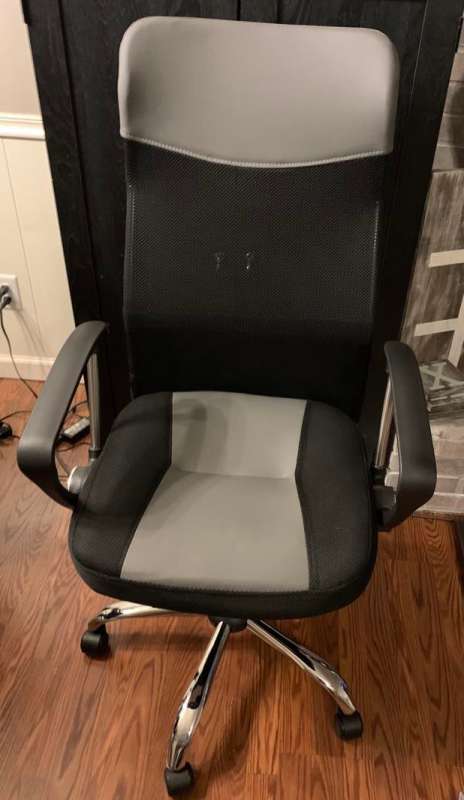 Materials
The Yaheetech chair features artificial leather in the seat area.  I love that it makes it easy to clean and water-resistant.  I have yet to see how it holds up to the test of time, but I do like how it feels and the durability of being able to clean it if and when needed.
The Yaheetech High Back Office Desk Chair seat is stuffed with high density foam.  As you can see in the picture below, it is very bouncy and squishy.  I love how comfortable it is to sit on for long periods of time.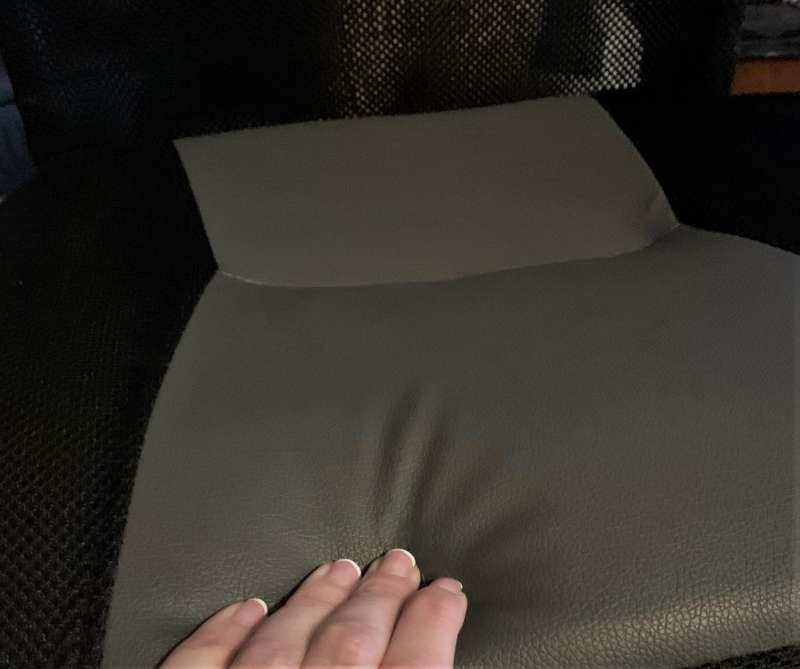 If color matters to you, there are a few other color options.  If you are purchasing the Yaheetech High Back Office Desk Chair directly from Yaheetech you only have the one color option, which is grey.  If you choose to buy from Amazon, you can choose from black, grey or red.  Just something to think about if color is something that matters to you.  I personally would have chosen the grey if I had a choice.
Adjustable Seat Height
The Yaheetech chair seat height can be adjusted from 19-23''.  This allows you to adjust the height to fit your needs and desires.  Being able to customize chair height is a must and this chair goes low enough for children to be at a comfortable height and tall enough to accommodate my husband at 6′ 3″.  Adjusting the height is simple and smooth using the lever located on the lower right side of the chair.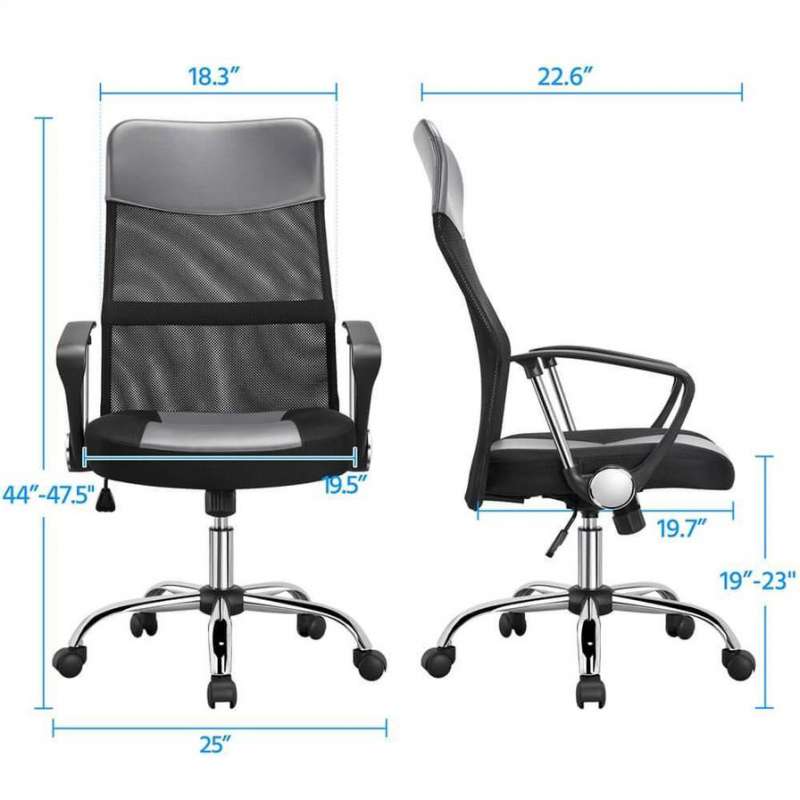 The lever that adjusts the height of the seat also allows you to lock and unlock the "rocking" motion of the chair.  This, like the adjustment of the height, is very easy to do.  This makes it easy to lock into the sitting position, which does not allow the chair to lean back and then with a quick pull of the lever convert it into a relaxed rocking position.
Since we are on the topic of the rocking motion, I will say that the chair leans back a little further than I'm comfortable with.  The first time that I leaned the chair back, I heard a cracking sound and thought for sure I would end up falling all the way to the ground.  Spoiler alert, I did not and the chair was just fine, but noisy.  The sound has since gone away after using it more, but I did feel it was important to mention.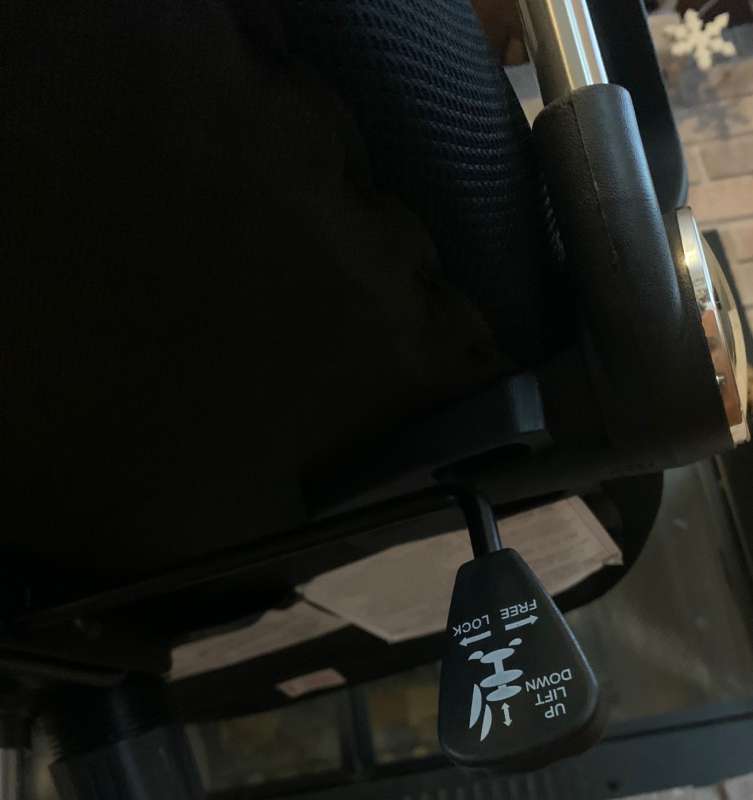 Adjustable Backrest
Located on the bottom center of the Yaheetech chair you will find the tilt-tension knob.  This knob will allow you to tighten and loosen the center-tilt tension while unlocked and in the rocking motion position.  I found if you loosened it all the way, it tilts back way to far for my comfort and all the way tightened is more of my preference.  Although I don't find myself very often putting my chair in the unlocked rocking position, I do appreciate the option.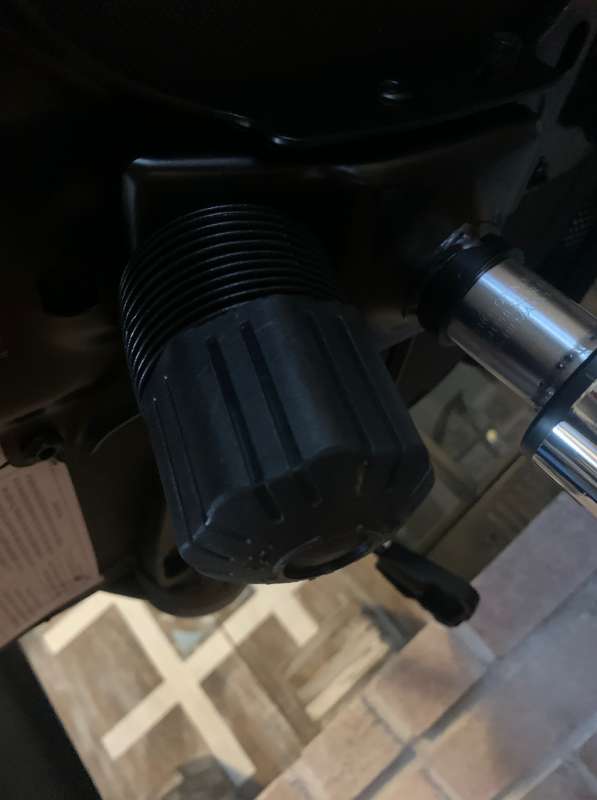 Movement and Base
Last, but not least, I want to discuss the base of the Yaheetech chair.  The star base is made of sturdy metal with a 63cm/25'' diameter and is advertised to hold up to 297 lbs.  The base also sports 360 degree castor wheels, which allow smooth and steady mobility from any direction.  With those caster wheels, the chair easily glides from across the floor and spins and rotates with ease.  The only thing I have found is that it does make a squeaky clanking noise as it rolls, however is fairly common in most chairs I have owned, but wanted to make sure to mention it.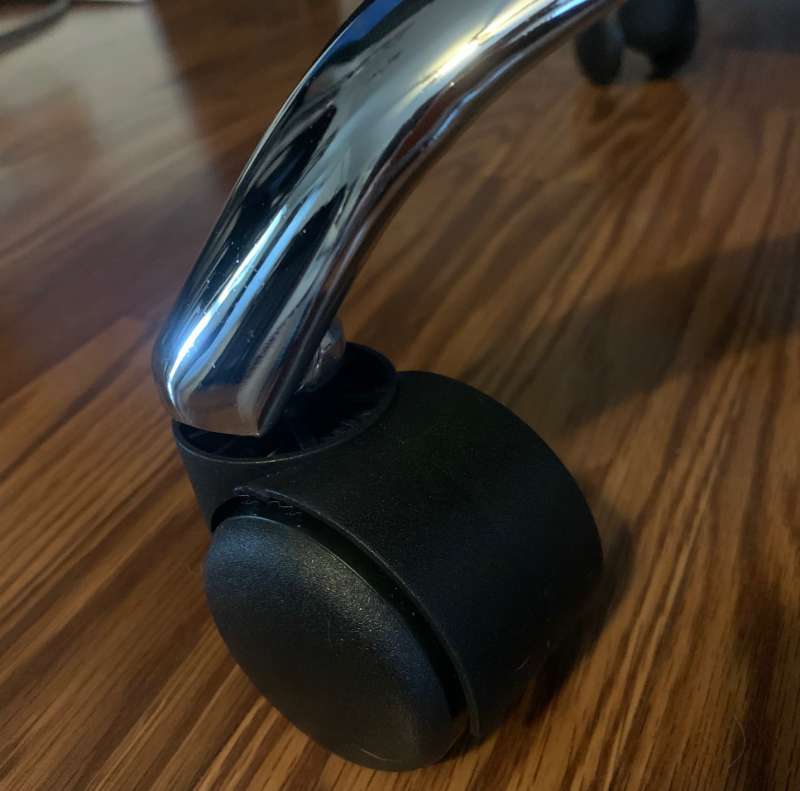 Return Policy 
Yahteeetch provides free 60-day returns on orders fulfilled from the Yaheetch website  and, depending on the circumstances, can offer a full refund.  That being said, I have not attempted to return an item and can not provide any insight on this process.
What I like
Easy assembly
Easy to clean fabric
The S Curve back design
The overall appearance
Price point
What I'd change
The tilt was a little extreme in the reclined position
Noisy/ squeaky gliding motion
Final thoughts
The Yaheetech High Back Office Desk Chair did not disappoint.  In fact, I have a couple of kids who keep trying to take it as their own.  This chair has everything I look for in a chair.  It is comfortable, mobile, attractive and adjustable.  If you are in the market for a new affordable office or gaming chair, I would recommend you try out the Yaheetech High Back Office Desk Chair as an option.
Price: $85-$107
Where to buy: Yaheetech or Amazon
Source: The sample of this product was provided by Yaheetech.
About Yaheetech
Yaheetech is a cross-border e-commerce company established in 2003 with more than 500 employees worldwide.  With our own 39 warehouses around the world, we provide a wide range of products with fast delivery to millions of customers in more than 10 countries, available on Amazon, Walmart, eBay, Wayfair, Wish, Cdiscount, ManoMano, OTTO, Rakuten, Real and more.  We devote ourselves to making your life comfortable.