We use affiliate links. If you buy something through the links on this page, we may earn a commission at no cost to you. Learn more.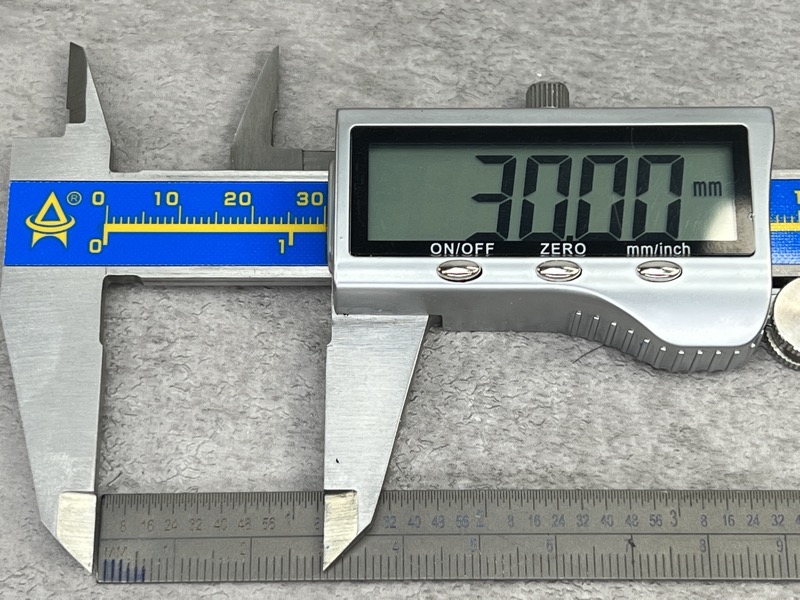 REVIEW – I'm constantly measuring things in my workshop. I've been using a dime store plastic caliper for decades now, but just to get in the ballpark. Small rulers are getting harder for my eyes to read. Perhaps the Qfun 6 inch digital caliper with LCD display will find a home with me!
What is it?
The Qfun 6 inch digital caliper has a range of up to 6 inches (150mm) and a stated resolution of 0.0005″/0.01mm. It is metal and not plastic, and is powered off a single button battery.
What's in the box?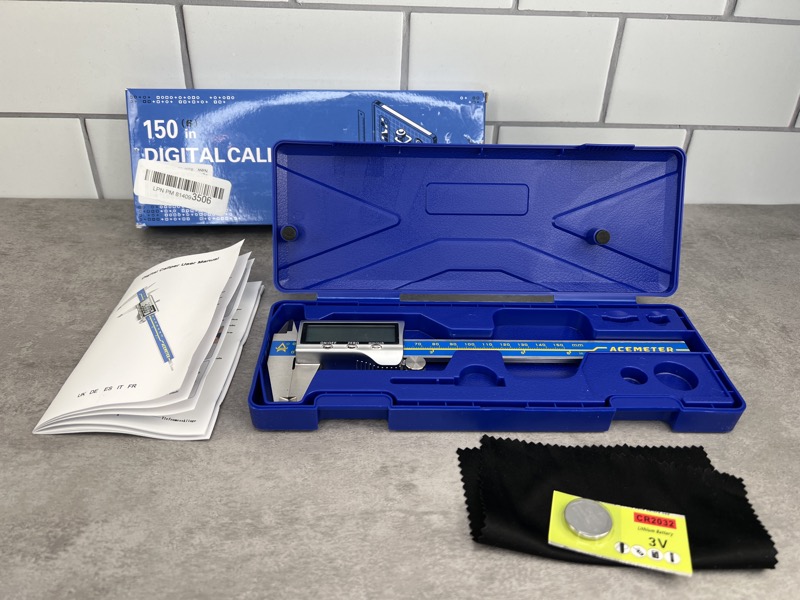 Qfun 6 inch digital caliper
Plastic box
Instructions
Cloth
Spare battery (one battery already installed)
Hardware specs
Material: Stainless Steel
Measuring Range: 0-150 mm/ 0-6 inch
Resolution: 0.01 mm/0.0005"
Accuracy: ±0.02 mm/0.001"
Repeatability: 0.01 mm/0.0005〞
IP Protection Degree: IP54
Battery: 3V CR2032 Lithium Battery
Operation Temperature: 0℃- 40℃/32-104℉
Design and features

If you look around Amazon, you'll find dozens of look-alike models. One thing that stands out with the Qfun 6 inch digital caliper is the use of the 3V CR2032 lithium battery, instead of the smaller LR44's. The LCD display appears a little larger than average.
Setup
The box gives a clue to the origins of these Amazon calipers. There are many, many unused cutouts. I have figured out that the lower right hole fits the included spare CR2032 battery perfectly. At least they thought of it!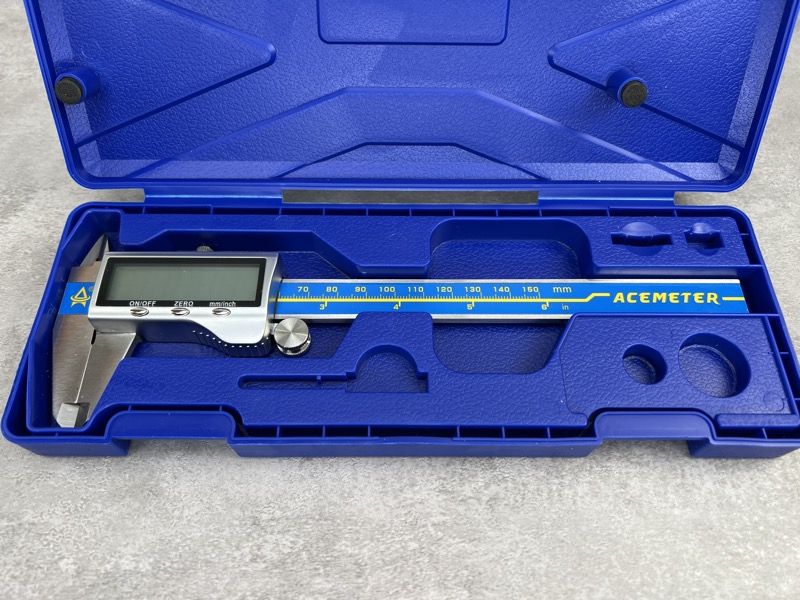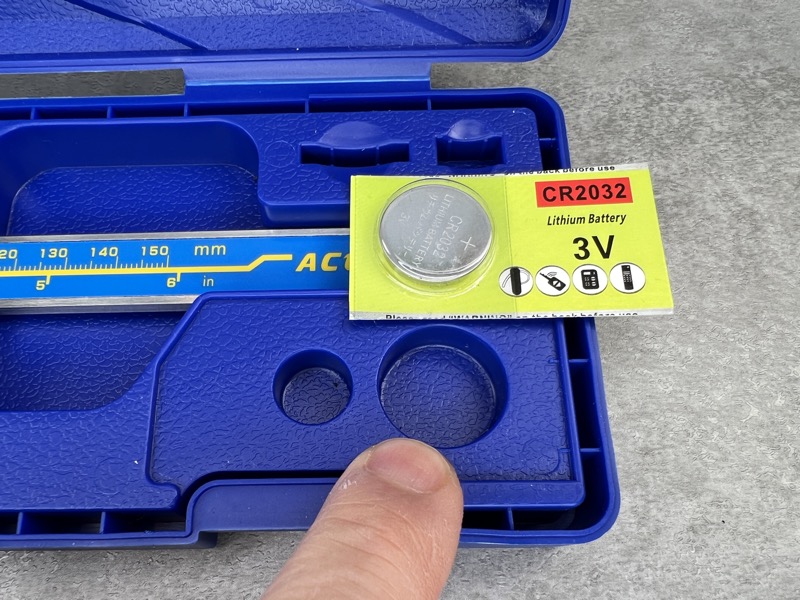 You don't have to install the battery: It comes with one pre-installed! This is what the battery door looks like when removed.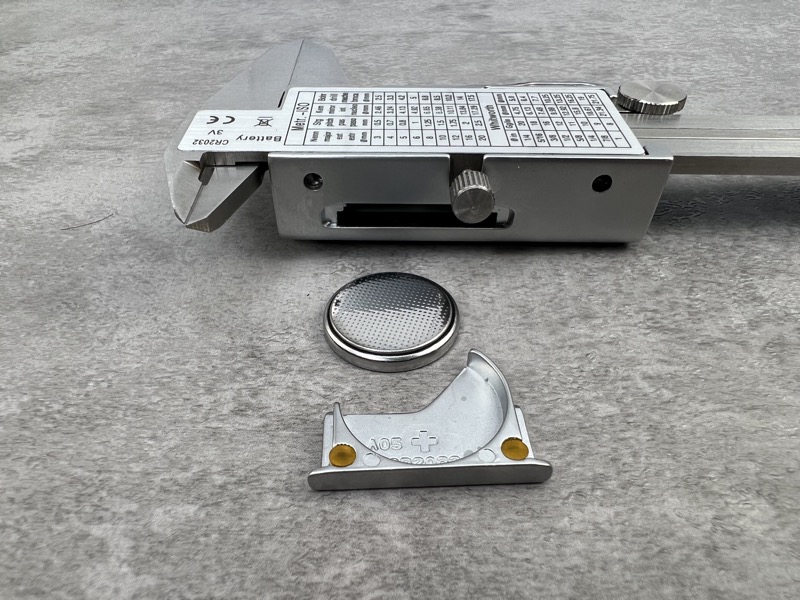 Performance
The Qfun 6 inch digital caliper's LCD display is nice and large for my aging eyes. There are three buttons: On/Off, Zero and mm/inch. I noticed the mm/inch button had zero travel or tactile feedback. You could press it to toggle between units, but you'll hear or feel no click. The other buttons click with satisfaction.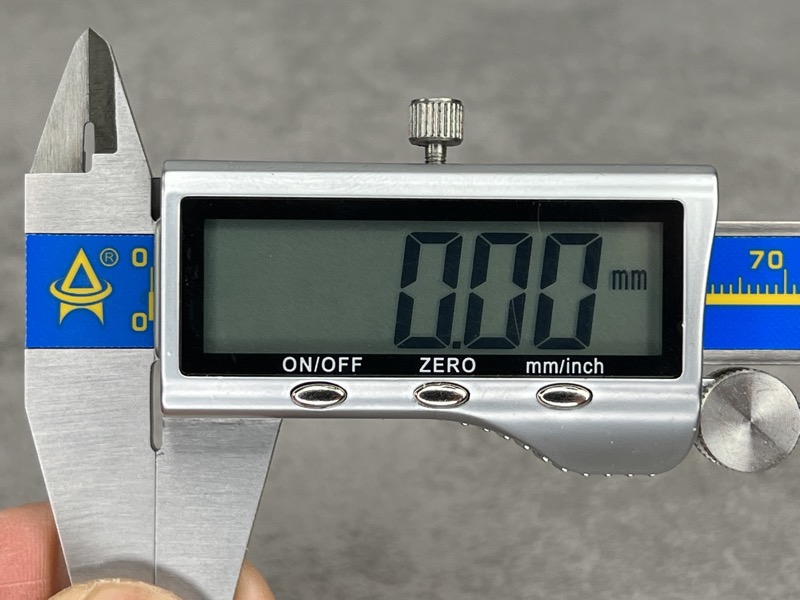 Compared to other calipers I've owned, the Qfun 6 inch digital caliper actually slides smoothly with no gritty resistance. Nice!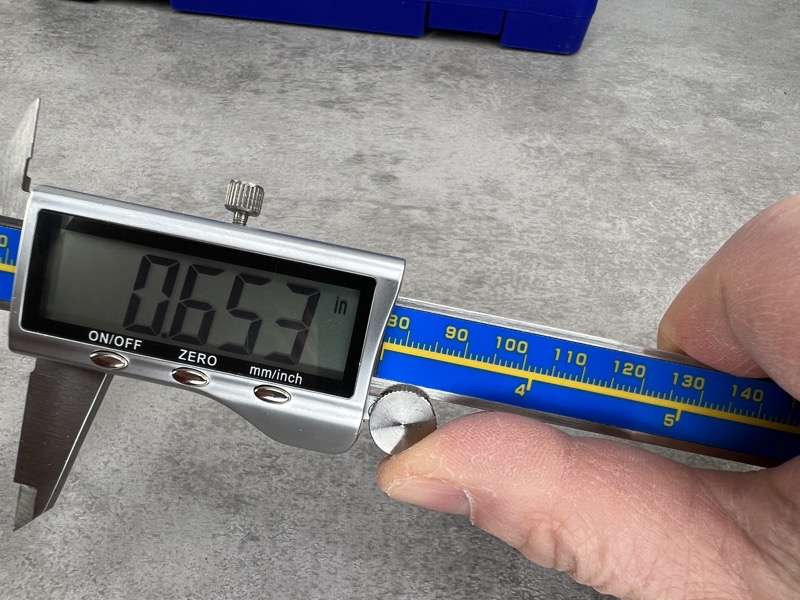 The design allows you to take inside measurements (top), outside (middle) and depth (with the "needle", bottom).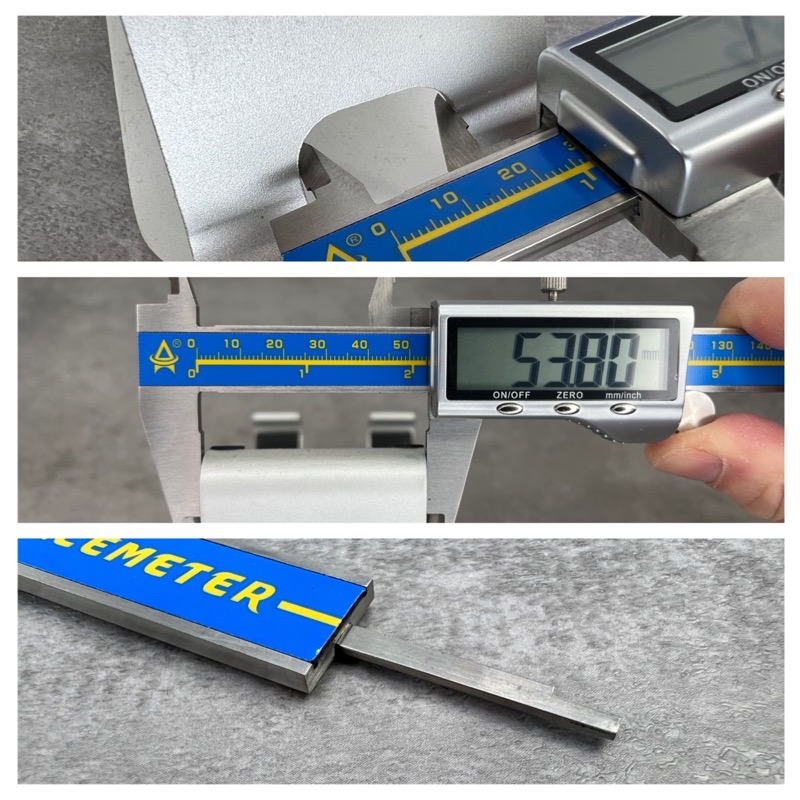 I don't have any calibrated lengths, but I see no reason the calipers are inaccurate. However, if your work relies on absolute precision, you should take the time to see how accurate these are.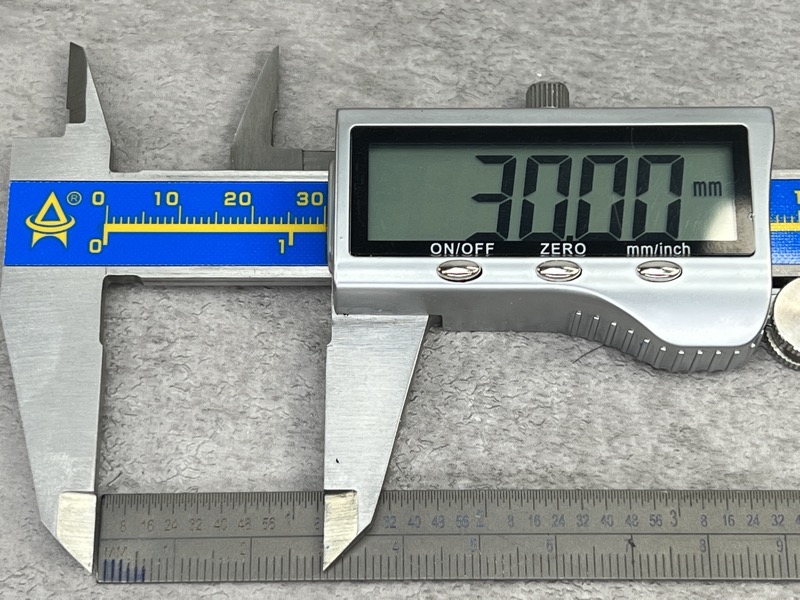 An unexplained washer and adhesive was included in my box. I have no explanation for this.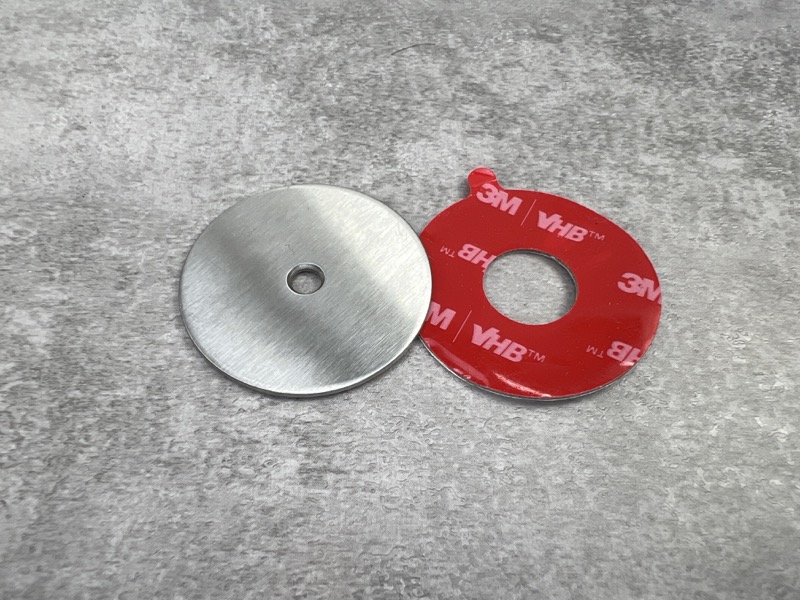 I took it upon myself to figure out what was wrong with the units button. I discovered that one of the three surface-mount momentary switches had failed (red circle).
What I like
Slides smoothly
Large digits
Comes with a spare battery
What I'd change
Consistency in button quality
Final thoughts
The Qfun 6 inch digital caliper feels like a quality unit but the poor feel of one of the buttons is kind of a letdown. If the button was nice and clicky, I'd probably buy more of these for around the house.
Price: $35.99
Where to buy: Amazon
Source: The sample for this review was provided by Qfun.