We use affiliate links. If you buy something through the links on this page, we may earn a commission at no cost to you. Learn more.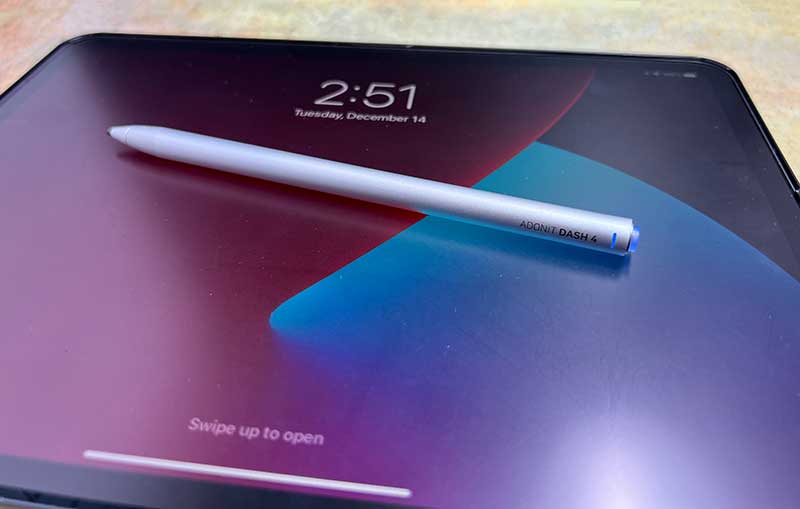 REVIEW – I bought an 11 inch iPad Pro with the intent of switching all my favorite analog activities to digital. I wanted to journal on the iPad and draw on the iPad. To do this, I needed a stylus, and I splurged on an Apple Pencil. At $129, this wasn't an easy purchase because I can still remember how popular and cheap styluses were just a few years ago. Of course, the Apple Pencil isn't as simple as those capacitive styluses from days of yore. But is there a cheaper alternative to the Apple Pencil that still offers a great experience on the iPad? The Adonit Dash 4 stylus was offered to me to try and today I want to show it to you. Let's check it out.
What is it?
The Adonit Dash 4 stylus is a stylus that can be used with iPads and Android tablets but doesn't require you to goof around with Bluetooth pairing. It also has a special iPad mode that provides a palm rejection mode that artists and writers will appreciate.
What's in the box?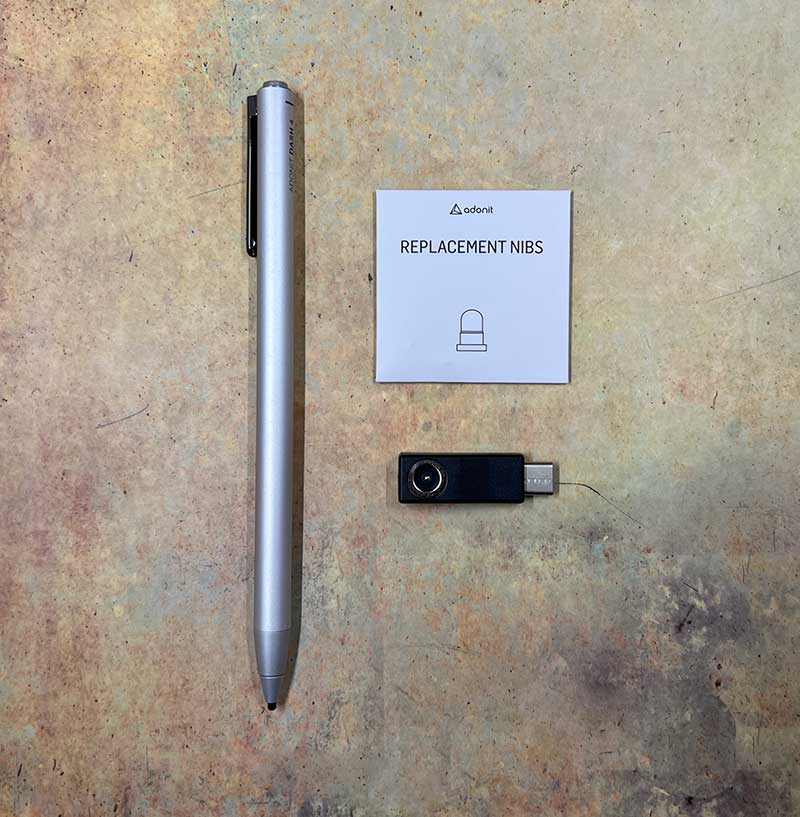 Adonit Dash 4 stylus
2 Replacement nibs
USB-C charger
Design and features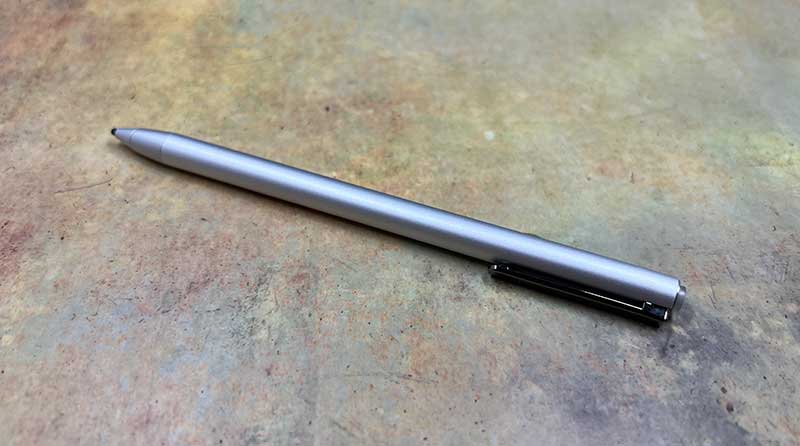 The Adonit Dash 4 stylus is made of aluminum and plastic and weighs in at 15g. It is available in matte silver like the one I'm showing here and it's also available in graphite black. It also features a chromed metal pocket clip.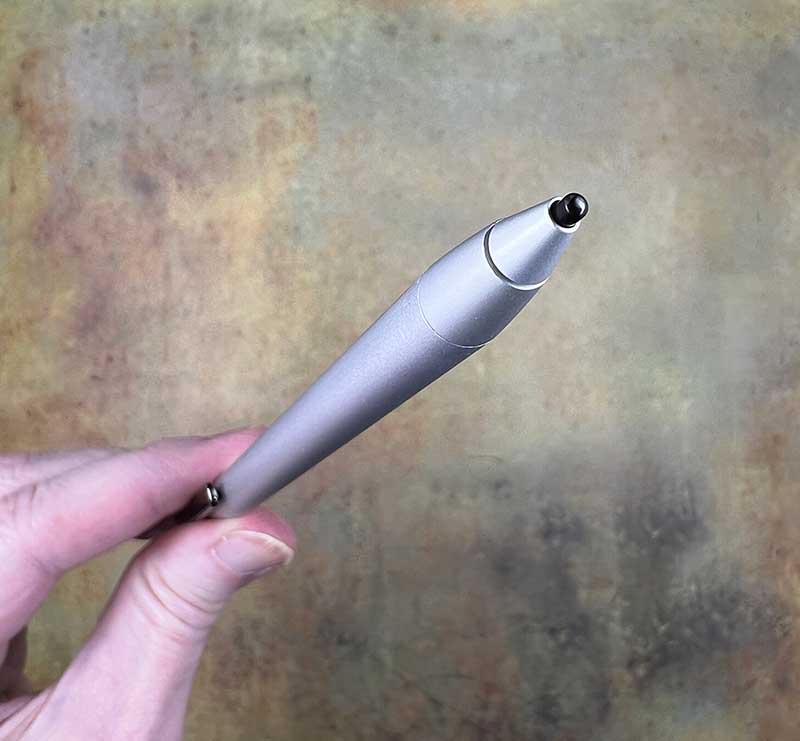 The tip unscrews to easily replace the nib and included with the Dash 4 are 2 extra nibs.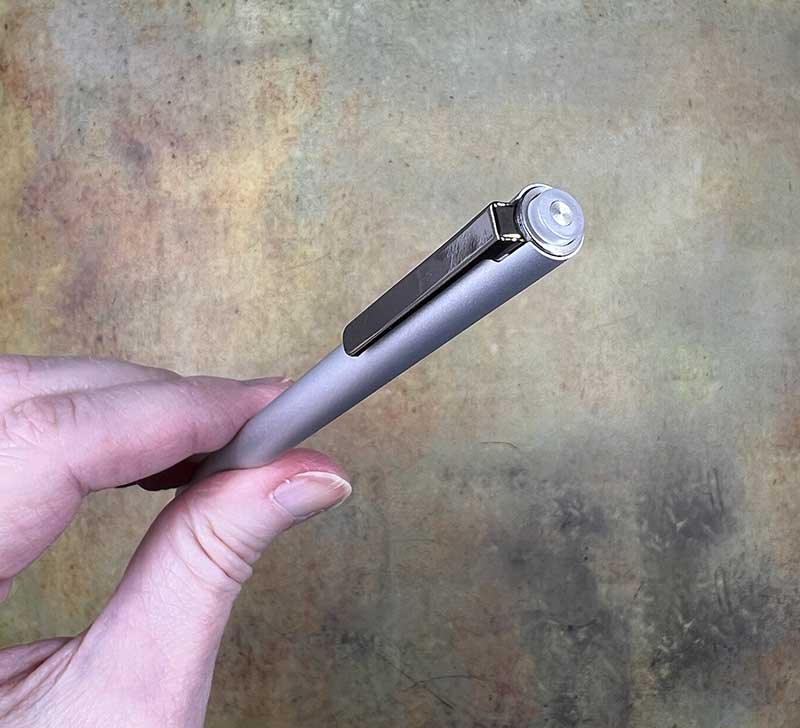 The opposite end of the Dash 4 has a power button with a status LED, and it's also the charger "plug".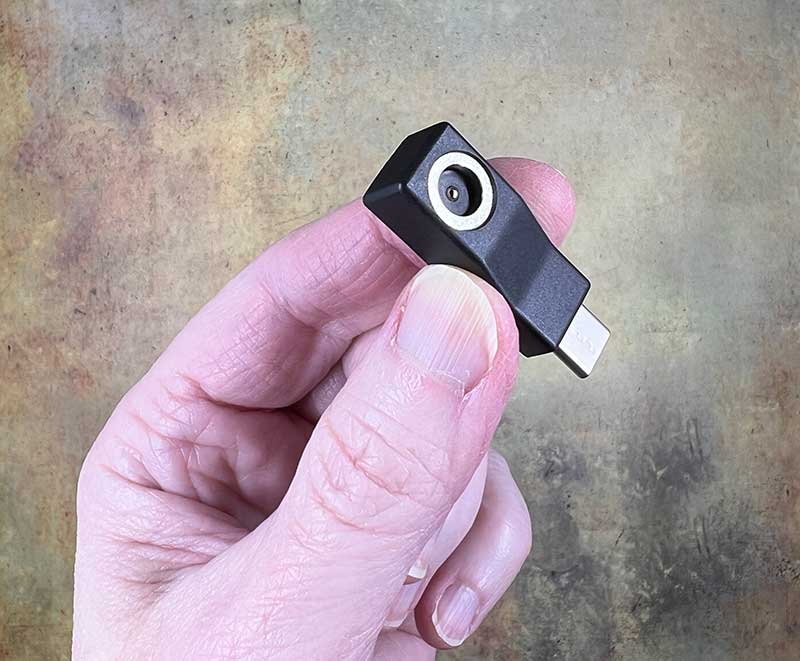 How do you charge the Adonit Dash 4 stylus? With the included proprietary magnetic USB-C charging adapter. Just be sure if you buy this stylus that you don't lose this adapter because you won't be able to charge it without one.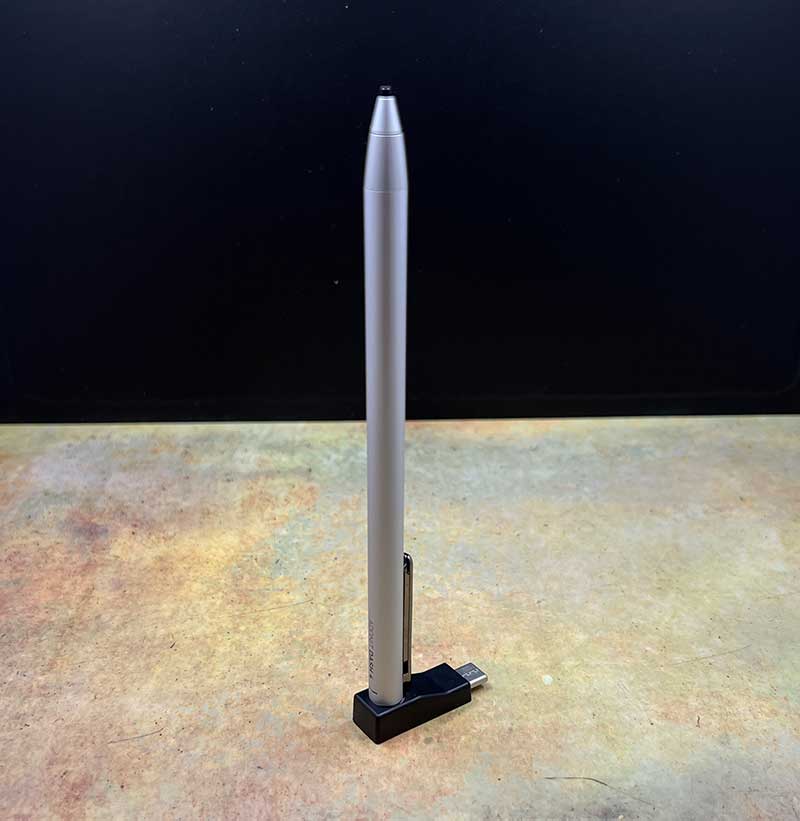 Luckily the stylus fully charges in 1 hr and it can be used for up to 15 hours between charges. The status LED at the top will start glowing red when the battery is down to 20% and at 10% it will start flashing red to let you know that you had better charge it soon.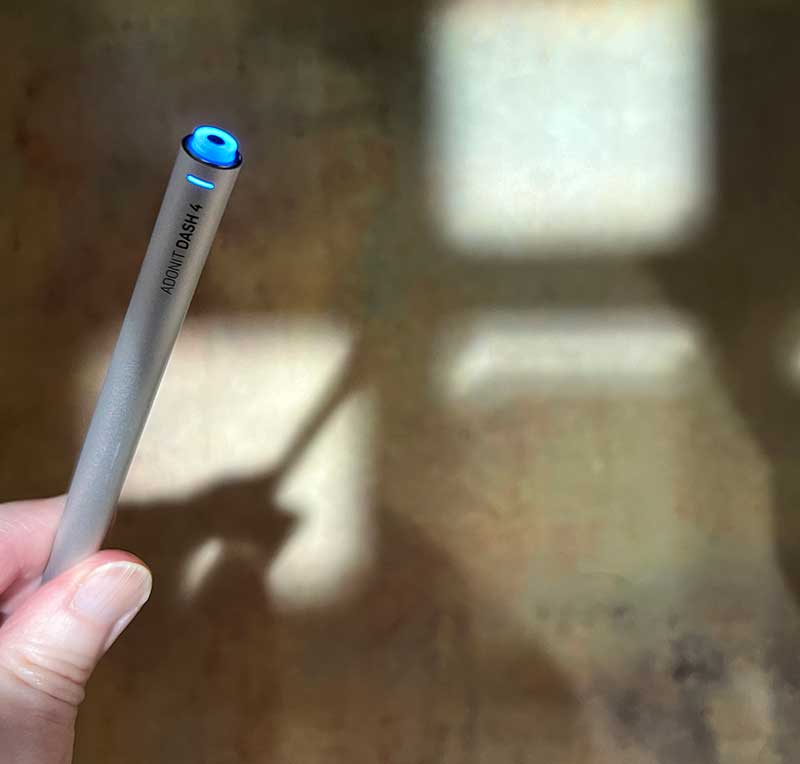 To use the Adonit Dash 4 stylus, you press the top button to turn it on. By default, the LED built into the button will glow Blue. The Blue light means it's in the mode for new iPad versions that support palm rejection.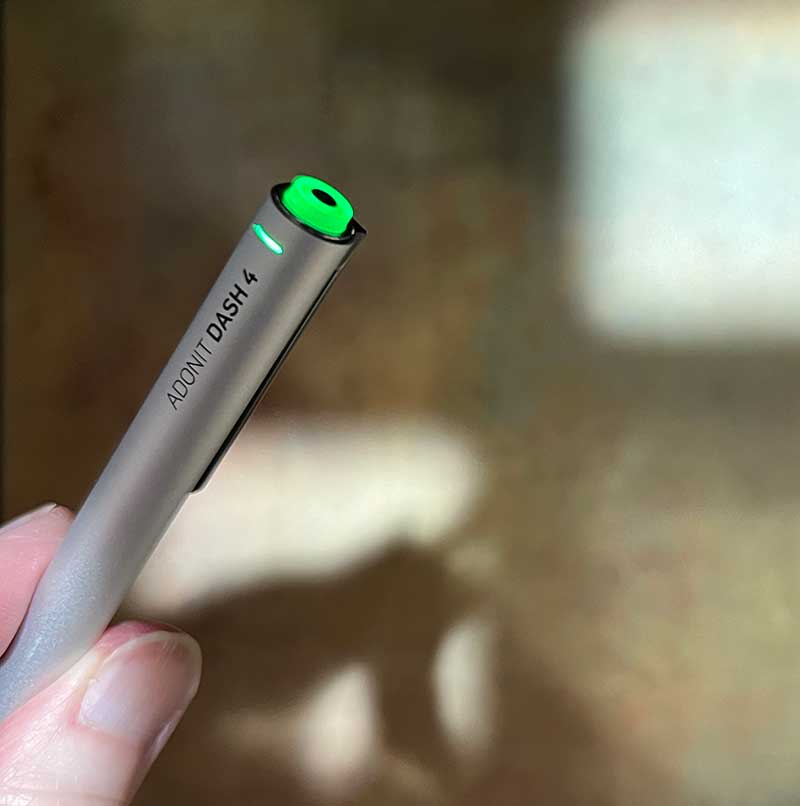 If you press the button again, the stylus LED will turn Green. This is the mode for the 2017 iPad and/or earlier models or Android devices. This mode does not offer palm rejection.
I tested the Adonit Dash 4 stylus with my 2021 11 inch iPad Pro and it's great that you don't have to pair this stylus with your tablet. It does use Bluetooth, but you do not have to go through the trouble of pairing it. It just pairs automatically when it's turned on.
See it in action
Note, that I call the Dash 4 stylus a capacitive stylus a couple of times in the video. The Adonit Dash 4 isn't a capacitive stylus. It's an active stylus.
The Adonit Dash 4 stylus works fine if your main purpose for it is writing and quick sketches. But if you're an artist, you will be disappointed with how this stylus draws wavy lines when you're trying to draw straight lines. It also doesn't have pressure-sensitive line widths, and it doesn't have shortcut/erase gestures.
What I like
Automatic Bluetooth pairing
Palm rejection for newer iPads
What I'd change
Final thoughts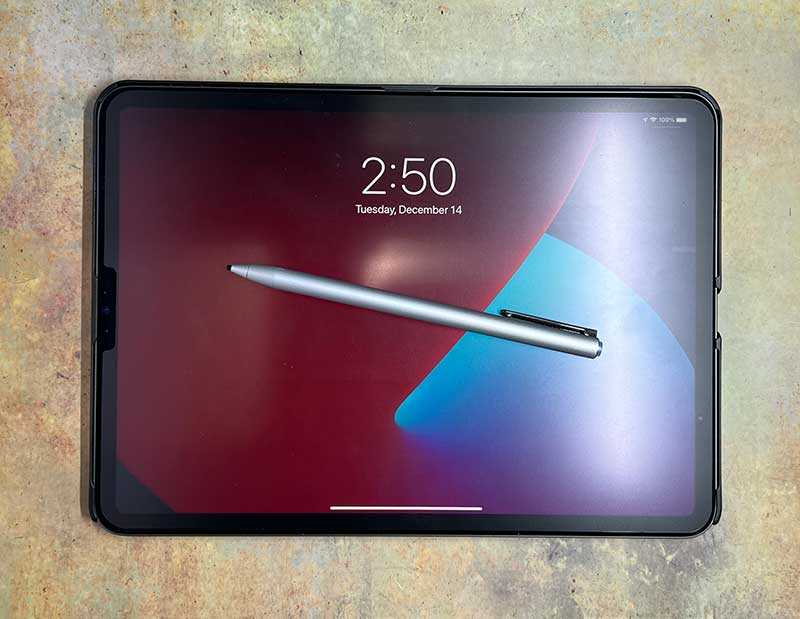 The Adonit Dash 4 stylus is well made and works well for writing. I especially like that it has a mode for newer iPads that adds palm rejection. I have no problem recommending Adonit styluses, but having said that, I can't help but prefer the Apple Pencil because it's just more convenient to carry with the iPad and charge. I also feel that the Apple Pencil is much better for artists because it has pressure-sensitive line widths, and doesn't draw wavy straight lines. But the Apple Pencil costs $70 more than the Adonit Dash 4, so there's that too! It ultimately comes down to your budget and why you want a stylus.
Price: $59.99
Where to buy: Adonit and Amazon
Source: The sample for this review was provided by Adonit.