We use affiliate links. If you buy something through the links on this page, we may earn a commission at no cost to you. Learn more.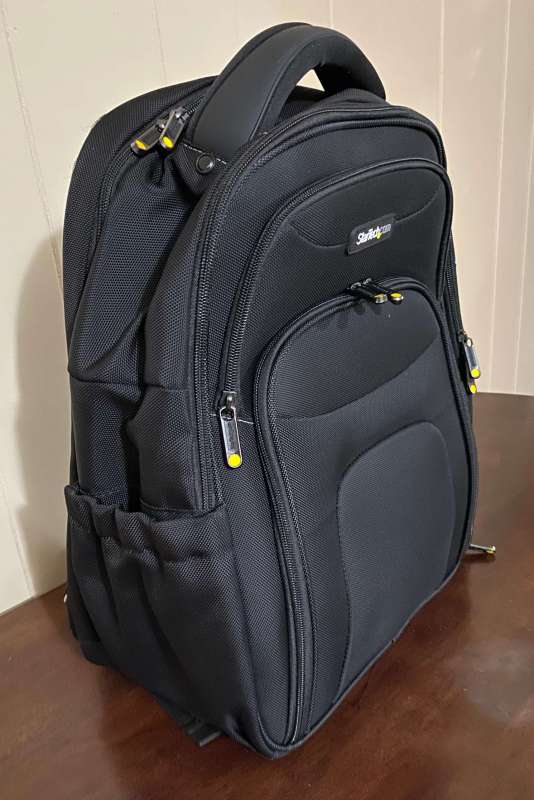 REVIEW – StarTech.com, makers of networking and display products, must have gotten tired of trying to find gear bags for their installers, because they have just launched a line of their own. Available in two sizes and one colorway the Professional IT Tech Backpack is designed for those who have to carry their gear with them for installation and service. I was sent the 15.6″ Laptop backpack, but there is also one available for 17.3″ Laptops. Let's check this thing out!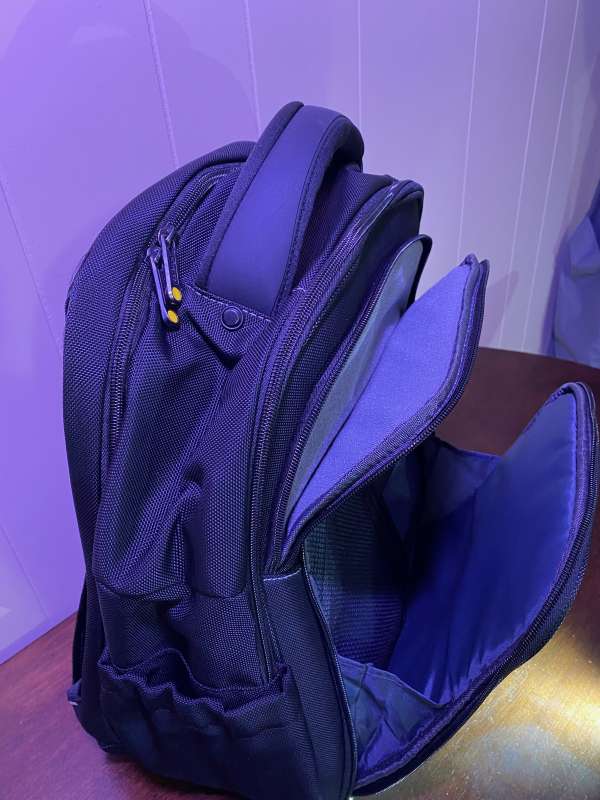 What is it?
Ballistic nylon multi-sectioned laptop backpack with a removable gearcase.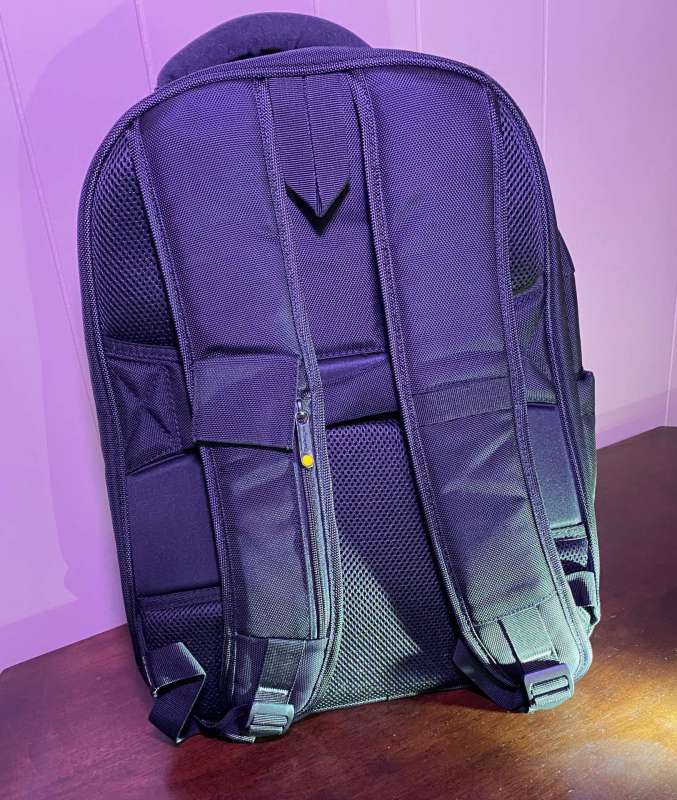 Design and features
The StarTech IT Backpack is a three-compartment bag with a small accessory envelope sewn into the front. The main rear area has a generous thickness which will have no issues with any laptop made in the last decade. There are also sleeves for thinner laptops or tablets. The two side sleeves could also be used for paperwork or manuals. One is topped with a hook-and-loop strap, the other with a zipper.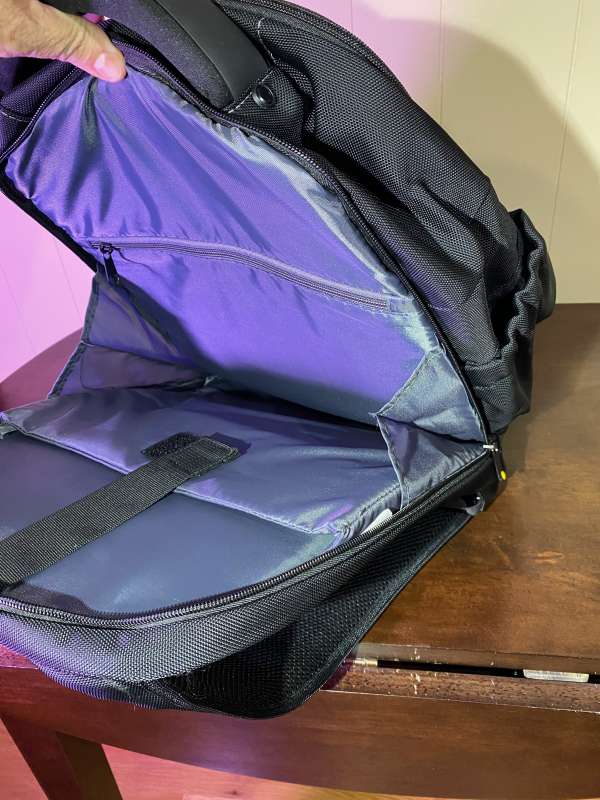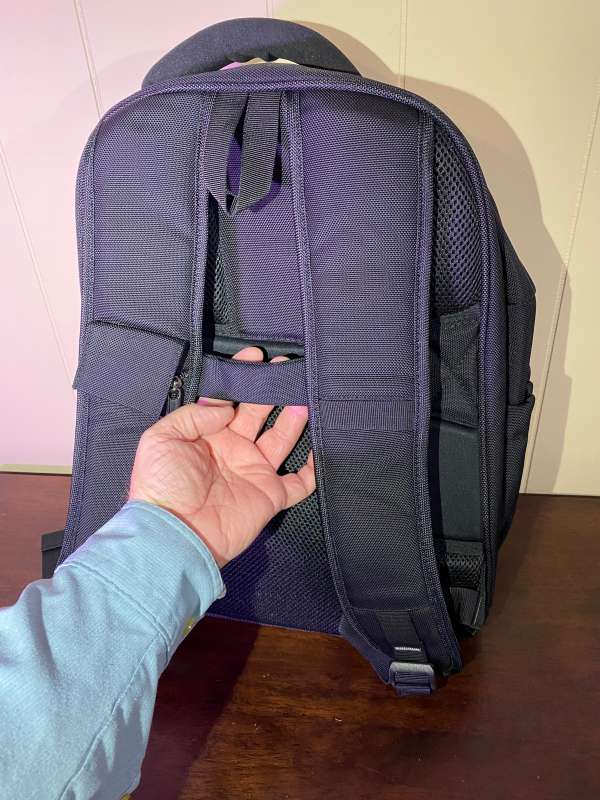 The front section is more of an admin area. There are loops for items like pens, lights, or multitools, as well as a zipped-in netted area. These are not huge but will hold phone cables, ID badges, microfiber cloths, etc.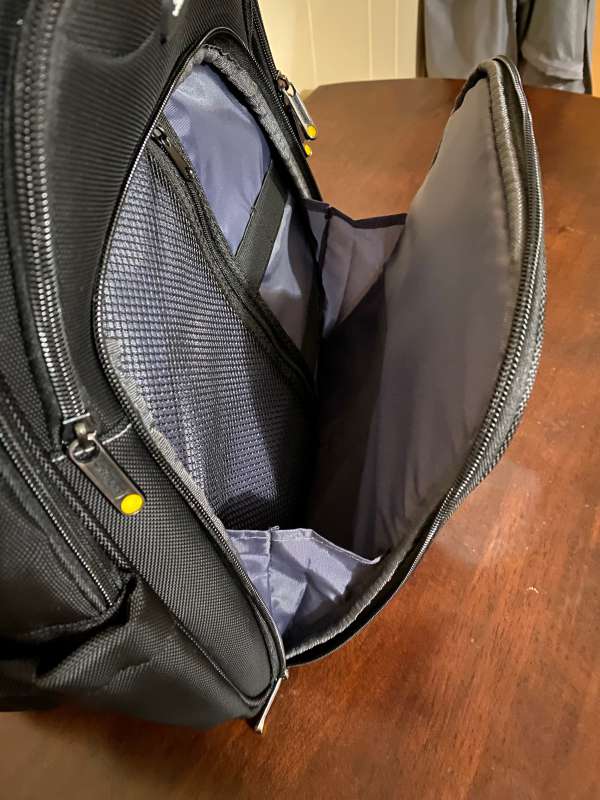 The center section is the area that breaks this bag out from the crowd. There is a compartment across the bottom that can be blocked off with padded material and held in place with hook-and-loop type seams, similar to camera bag dividers. At the bottom outside, there is a zippered garage-door type opening into which a separate padded accessory pouch can be fitted. This allows you to carry adapters, tools, meters, etc. in a place that is not in the way for getting to the main part of your bag but is easily accessible from the outside. (You could also use this for noise-canceling headphones, power adapters, or your favorite reading material. But it's a handy trick.)
Lugging our stuff around seems to be a growing trend again. IT folks will forever be called in to work, however, whether it's to install new equipment or to remove the same from office spaces that are being re-purposed. Move/Add/Change teams are the SeaBees of the modern connected office space, and they have to take their gear with them because you never know what you're going to find in a site, even if you just visited there last week.
Removing the gear bag and folding up the "floor" of the center space gives you full access to the full depth.
Performance
While the padding of the bag seemed sufficient, the website did mention "raised notebook/tablet compartments for drop protection". I found this not to be true: When I put my hand down into either sleeve of the rear compartment, I can feel the padding (about .5″ of closed-cell foam) and then the floor below. My experience and understanding of a raised sleeve is one that, when the bag is fully loaded, the laptop/tablet sleeve doesn't just use padding for insulation from the ground, but has a structural, sewn-in gap, usually of an inch or more. The laptop won't hit the ground if you drop it into the sleeve. The sleeves in the StarTech run the full depth of the bag, so be careful when dropping your laptop into the bag when it's on the concrete floor in that wiring closet.
What I like
Well-built main shell – rivets and padding are spaced nicely.
Removable accessories case slips into it's own carport, but that space can be reclaimed internally, if needed.
Admin pouch doesn't waste space on pen silos and unusable card slots.
What I'd change
Laptop and tablet sleeves go all the way down – prefer an "air gap" to prevent bent corners
Give some dimension to the fleece-lined phone/glasses pocket.
The pass-through trolly strap is too thin. Needs a second one at the base of the unit, or make the whole back a pass-through.
Final thoughts
If you're a techie person traveling for IT-type work, you need to be prepared for any situation, and that will mean having tools, cables, adapters, and other instrumentation ready to grab. The removable accessory case on these Pro IT backpacks offers a great deal of flexibility. If things in the case can't fly in the cabin, remove the case and put it in your checked luggage. If you need the extra space for static-safe footwear or a bunny suit, you can preserve that space with or without the case. If you need to use the space for full interior storage, a quick flip of the hook-and-loop panels and you suddenly have that space available for clothes, full-sized keyboards, or whatever your world requires. Flexibility is the key here, and I appreciate this in a piece of kit.
Price: $141.99
Where to buy: Company Website
Source: The sample of this product was provided by StarTech.