We use affiliate links. If you buy something through the links on this page, we may earn a commission at no cost to you. Learn more.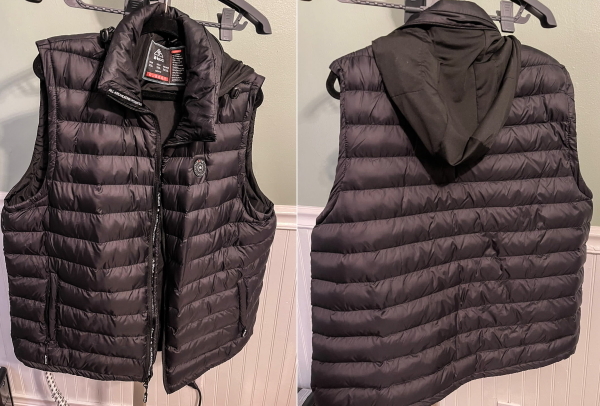 REVIEW – Recently I was lucky enough to test and review a heated vest. As I mentioned in that review, after many years of living in NEW York, my body no longer seems to like the cold and I am no longer brave enough to venture out into the cold without layers to keep me warm. So, I obviously jumped at the chance to review this iHood heated vest with Retractable Hood. Since I have learned that there are very few instances where 2 garments from 2 different manufacturers look, feel and work alike, I am curious about this one that already looks different right out of the box. Let's see!!
What is it?
The iHood heated vest with Retractable Hood is designed with heated elements that are made up of composite carbon fiber which is high density heated and safe with overheating protection. It features 8 heated zones that include front chest, back, collar and hood, which can reach to 160°F, up to 10 hours working time, 3 hours on high with 160°F, 5 hours on medium with 145°F, and 10 hours on low with 135°F.
What's in the box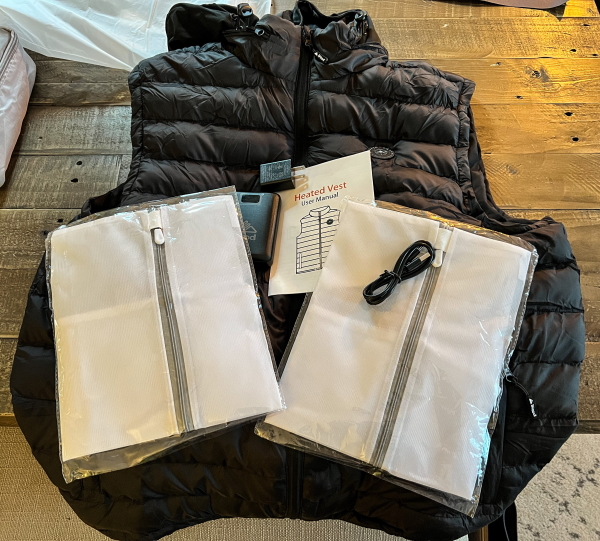 1 x iHood heated vest with Retractable Hood
1 x 7.4V 14400 mAh battery
1 x AC Adapter and USB-C Cable
1 x User Guide
Design and features
Features
Battery/Power Bank: Included 7.4V 14400mAh capacity power bank (Rated capacity 8700mAh), this big capacity battery could last approximately 9.5 on low, 6.5 hours on medium, or 4.5 hours on high.
Unique Function: All-area Independent Heating System: iHood heated vest uses an excellent and distinctive heating control chip to simultaneously or separately drive three different heating areas (1: back + collar, 2: left and right chest, 3: left and right ear). The strong heating effect allows you to happily enjoy outdoor activities such as skiing, biking, fishing, camping, hunting, and golf without wearing too many clothes.
Retractable Hood: iHood heating apparel is a hooded design, the hat can be Retractable, the left and right ears have a heating design, the adjustable drawstring on the brim of the hat can lock the heat and protect against the wind.
8 Heating Zones: iHood heated vest is equipped with 8 carbon fiber heating elements built directly into the 8 Heating Zones. left chest*2, right chest*2, back*1, collar*1, left ear*1, right ear*1. it will distribute the heat to your entire upper body.
3 Temperature Control: iHood heated vest comes with 3 adjustable temperature settings, Red light(high temperature), white light(medium temperature), blue light(low temperature), long press for 3 seconds to turn the heating on or off. You can adjust the temperature by pressing a button to help fight all kinds of cold weather.
Rapid Heating: Our heated apparel has a rapid heating function. After connecting to the power bank, long press for 3 seconds to turn, it will reach the rated temperature within 10s, allowing your body to warm up quickly.
Can be Washed: iHood heated vest can be hand-washed or machine-washed. Please note that you need to use a laundry bag(included) to prevent the washing machine from damaging the cable.
Heating Temperature: The low mode temperature is up to 130-140°F, the medium mode temperature is up to 140-149°F and the high mode temperature reaches 160°F.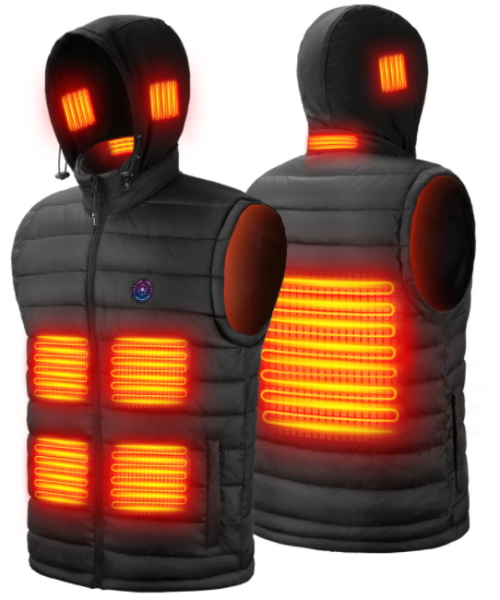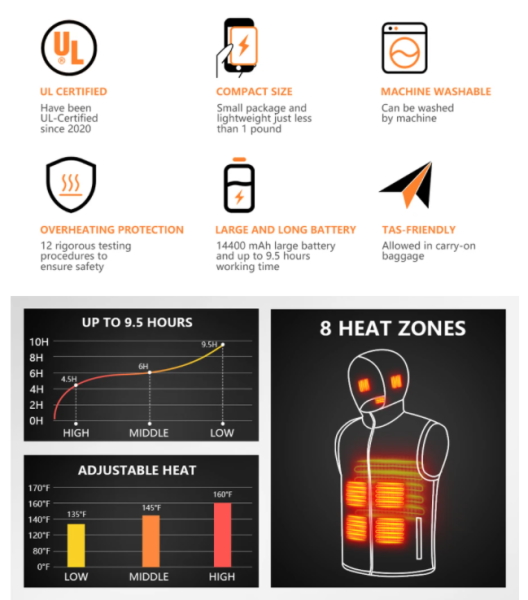 Specifications
8 HEATING ZONES: There are 8 composite carbon fiber heating elements generating heat across the collar, mid-back, hood as well as front chest. Keep warm for the whole upper body. 
QUICK CHARGING TIME: By using the QC 3.0 fast-charging system, the battery can be charged fully within 5 hours and last for 10 hours 
RETRACTABLE HOOD: The hood is foldable on the collar, you can choose to use it or not for keeping warm. 
10 HOURS WORKING: Large and long-lasting life battery with 14400 mAh, which is up to 10 hours working time.
CARE EASILY: The vest can be washed by machine with its water resistance and endure more than 500 machine wash cycles.
BATTERY BANK: Large capacity which is also used for smartphone and mobile devices charging.
This vest arrives in a nice package and is made in a puffy coat design with the power control on the top-right chest area and 2 inside pockets, including the one on the left side to hold a battery. The top of the coat has a zippered hoodie pouch.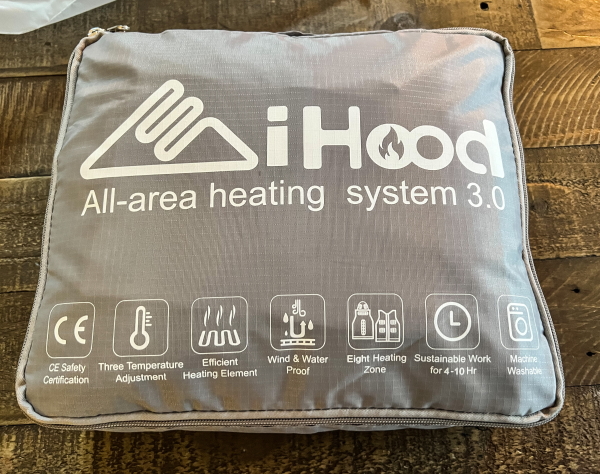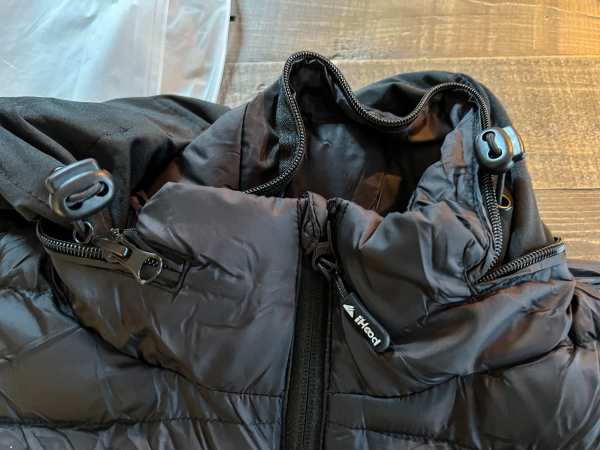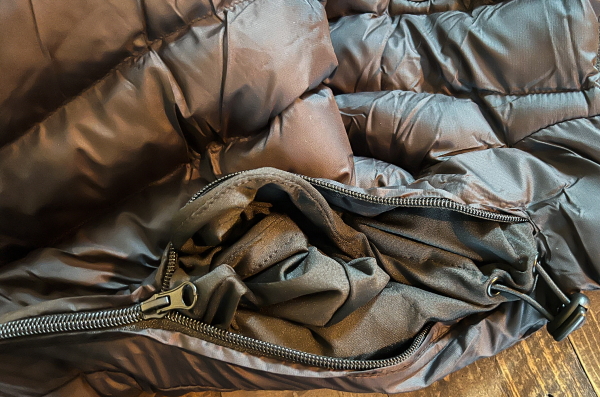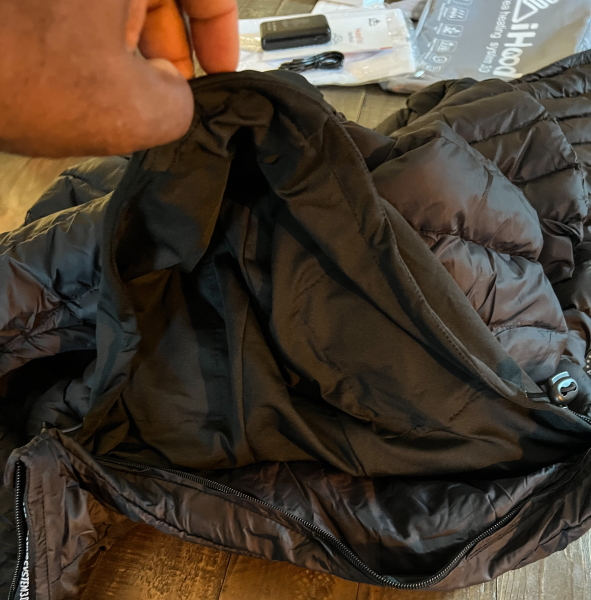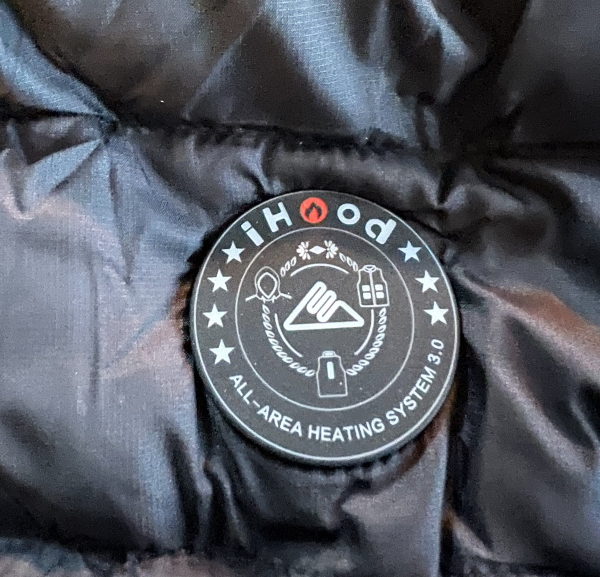 There are 2 pockets on the inside. Once for the battery and one as a utility pocket. The battery has 2 USB-A ports, 1 USB-C port, and 1 micro USB port. In the battery pocket, there is a USB connecter cable.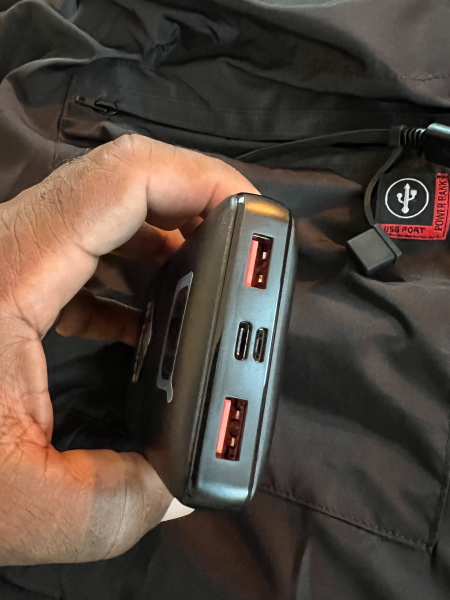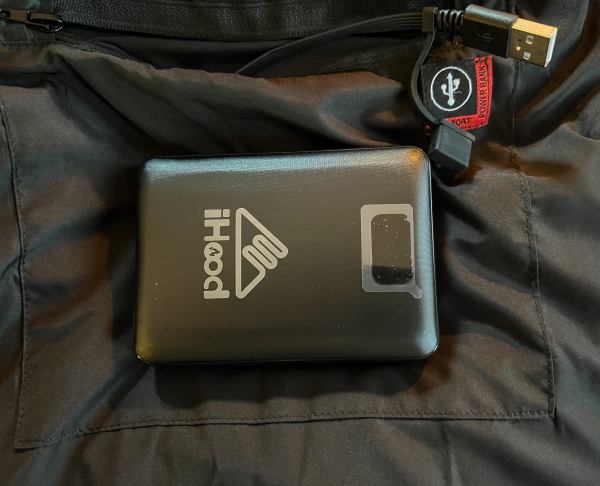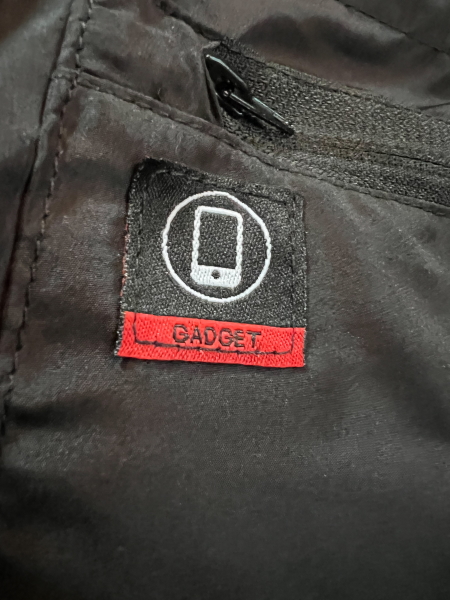 The size and care label is at the top back of the neck area on the inside of the vest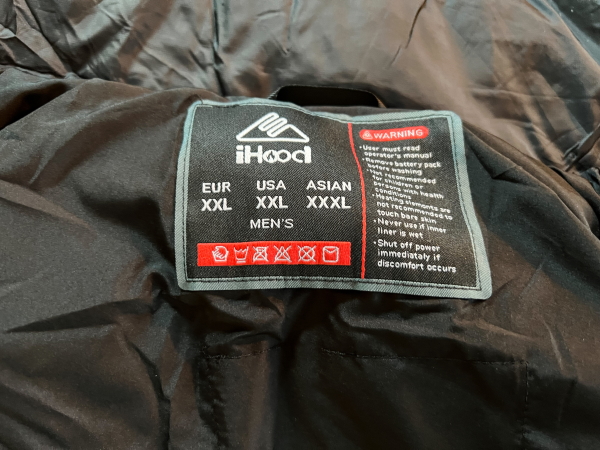 Performance
The first thing that I did was to charge the included battery.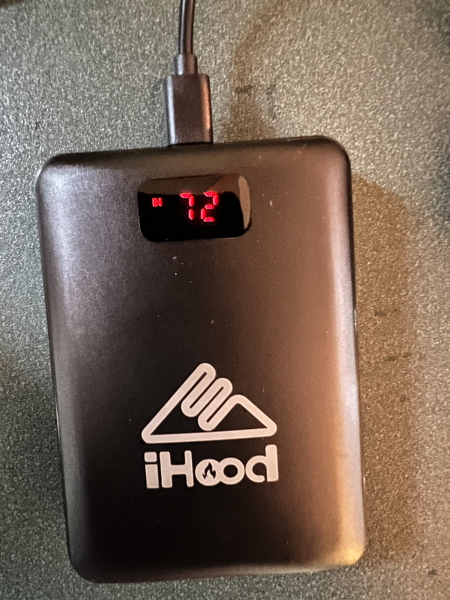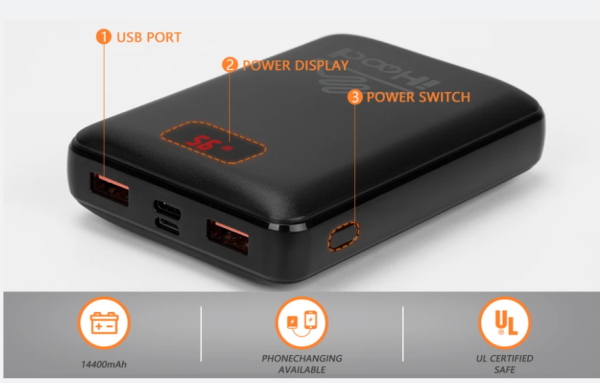 The photos below show the color changes of the button control as you choose where on the jacket to heat and what level of heat you want.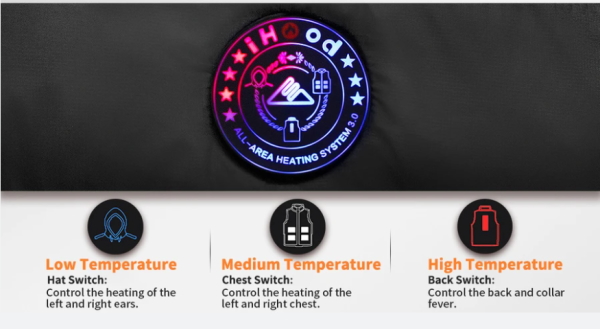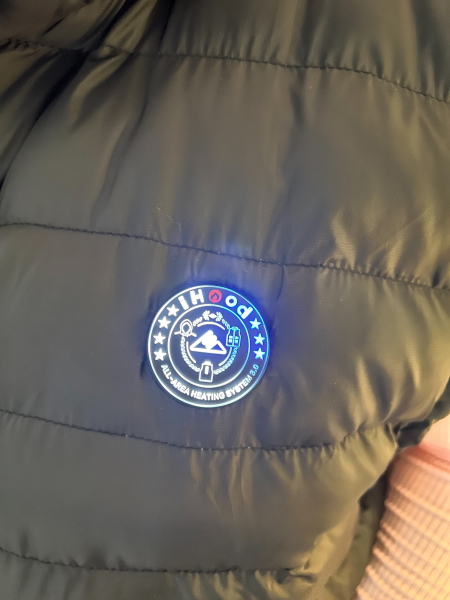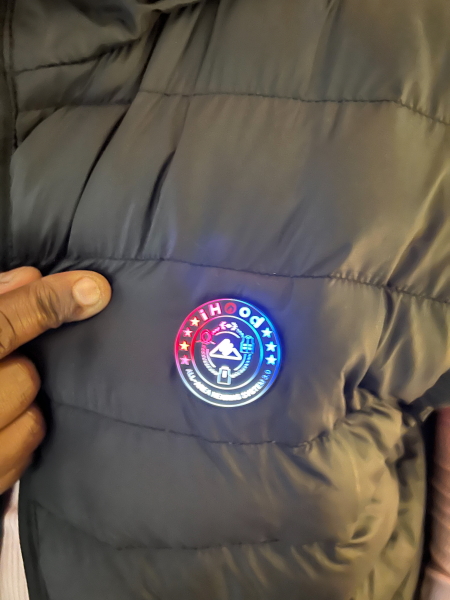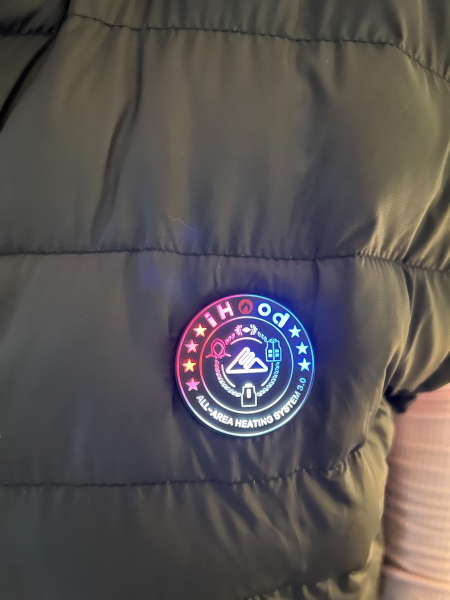 This jacket is very comfortable to wear. So much so that my wife has now relieved me of it. She loves the choice of warming zones including the ability to heat the hoodie. The material is very soft, and in my opinion, could possibly tear easily if it hooks on something by accident. I am hoping that never happens. The only issue that repeatedly encounter was that when the vest is off for a while, it would not turn back on unless I first unplug the battery and then plug it back in. Sometimes I have to do this more than once. This may be a QC issue related to a small sample of the vests, and not widespread but it is important to mention. The vest is sized correctly but because of the puffy design would likely only work as an outer jacket and not comfortably underneath a coat.
Overall, it is a good value especially since others that I have and use cost 3X the price of this one.
What I like
The power options and how well it keeps me warm
The size of the battery that is included
The quality of the jacket albeit that I do not like "puffer" style jackets
That the hood is also heated
That it is washable
That heat can be applied to specific areas of choice
What I'd change
Quality check to ensure consistent connectivity with the battery
Final thoughts
I tested this vest a couple of times, but that was it because my wife took it over. She loves it especially because of how warm it keeps her including the hoot. I think the material and look are a bit "cheesy" when compared to my other heated vest. but that one does not have a heated hood like this one. Ultimately, IMHO it gets a "well done" and, with a couple of quality checks it can get a two thumbs up!!
Price: $129.99
Where to buy: iHoodwarm website, Amazon
Source: The sample for this review was provided by iHood.