We use affiliate links. If you buy something through the links on this page, we may earn a commission at no cost to you. Learn more.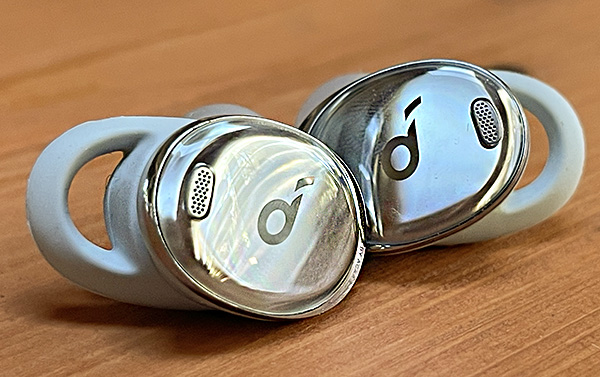 REVIEW – Ever since the Apple AirPods Pro earphones came out, I kinda feel sorry for other wireless earbud makers. No matter how good their earbuds may be—and many are great—none can equal Apple's Spatial Audio. Spatial Audio is an incredible 3D audio addition to an already good-sounding earphone. Once you hear it, there's no going back. That said, the AirPods Pro's sound quality is not the best you can get in this price range. However, if you prize audio quality above all else, including Apple's 3D experience, then the field of choices just widened—a lot. Anker's Soundcore division has just released the successor to their popular Liberty 2 Pro totally wireless earbuds—the Liberty 3 Pro earbuds. Are they a worthy upgrade?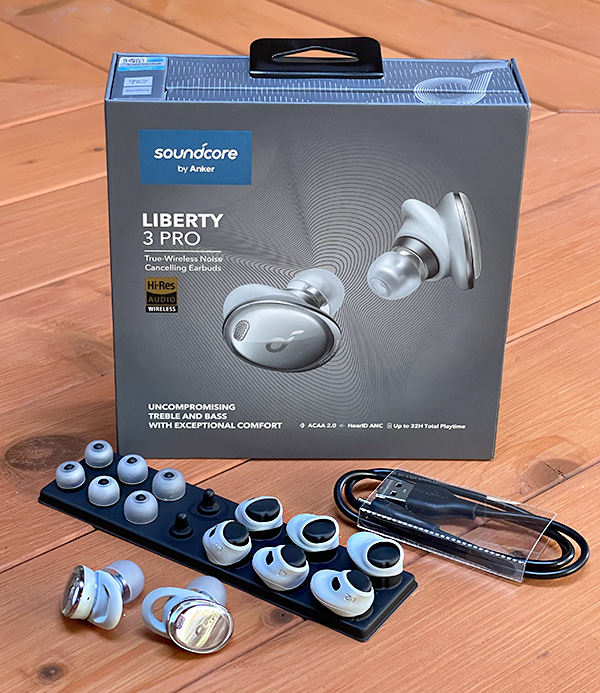 What is it?
The Soundcore Liberty 3 Pro totally wireless earbuds are just that: totally wireless. No wires, no neck strap, nothing but two buds. Anker has now included Active Noise Canceling (ANC), wireless charging, improved speakers, "enhanced vocal mode" and other improvements I'll mention later in this review. 
Four colorways are offered: Gray (Fog Gray), Black (Midnight), white (Frost), and lavender (Dusk Purple). Note that the gray color has a slight green tint, depending on the light.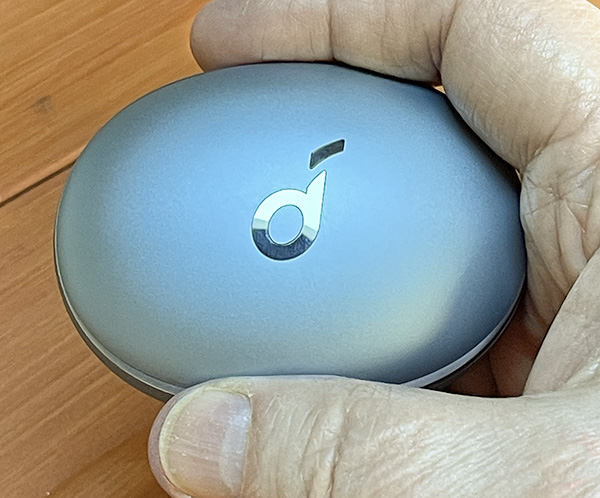 The matching color case is almost identical to the Liberty 2 Pro case. It has a slider top that exposes the earbuds. The case will charge the earbuds 4 times for a total battery life of 32 hours. The case lights up the earbuds each time it's opened. It's a nice way to present the Liberty 3 Pros.
Specs
Dual armature and dynamic speakers
Active Noise Canceling (ANC)
6 Mics for calling
Bluetooth Codecs: LDAC, AAC, SBC
Battery life: 8 hours (earbud); 32 hours (case)
HearID
3D Surround sound
IPX4 waterproof rating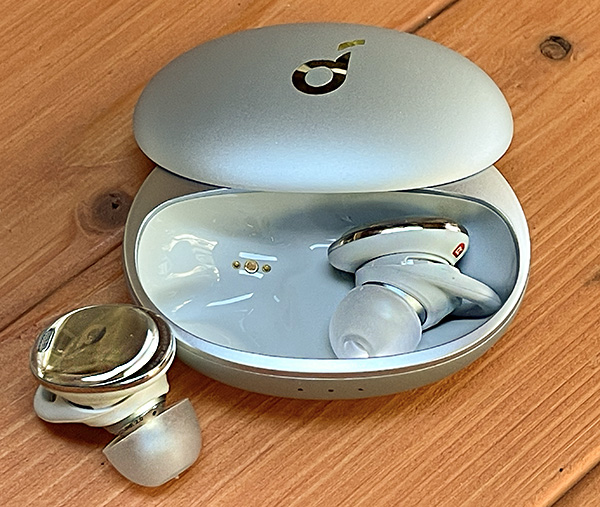 Design and features
As audio and Bluetooth technology improve, wireless earbuds (earphones) get better and better. In fact, they are rapidly becoming the earphones to have. And while they may still not sound as good as wired earphones or headphones, they're getting so close. I predict in a few years, wired anything is going to be considered old school.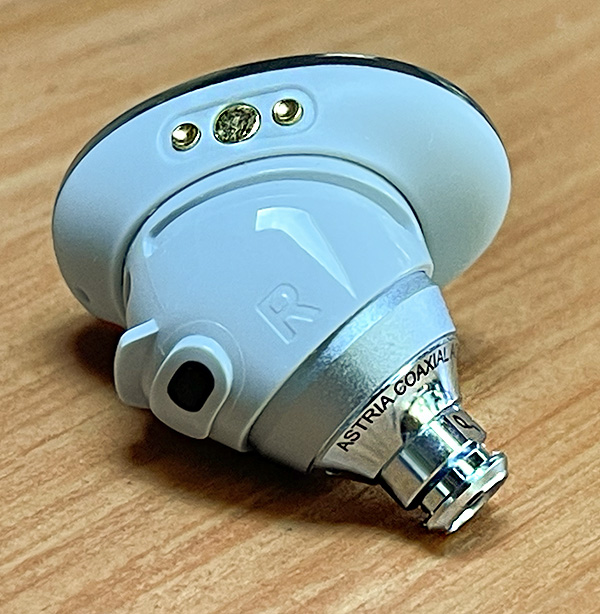 There are three Bluetooth codecs supported. Soundcore dropped the popular aptX in favor of Sony's LDAC codec. LDAC (Sony won't say what it stands for) supposedly transmits wireless high-resolution audio. That's debatable. No wireless source can match wired—yet. Plus, Apple does not support LDAC—sorry, iPhone users. However, the Liberty 3 Pros also support AAC and SBC codecs.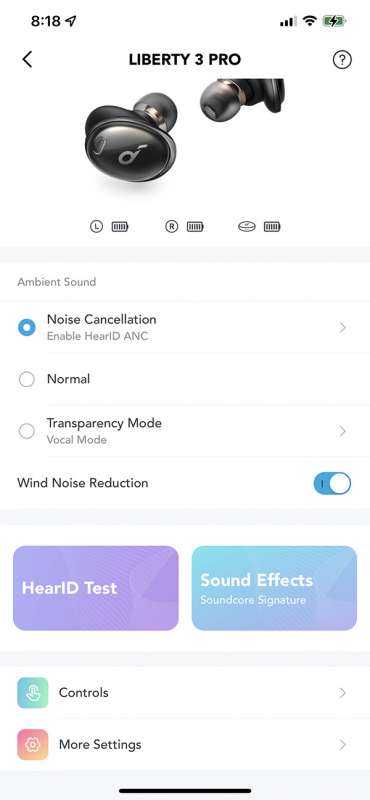 The Liberty 3 Pro earbuds are almost identical to the Liberty 2 Pros with some important differences. The most important is Active Noise Canceling (ANC). It appears Soundcore waited until they knew they could do ANC right—and they did do ANC so very right. It's some of the best I've heard—not only at this price but earphones costing much more.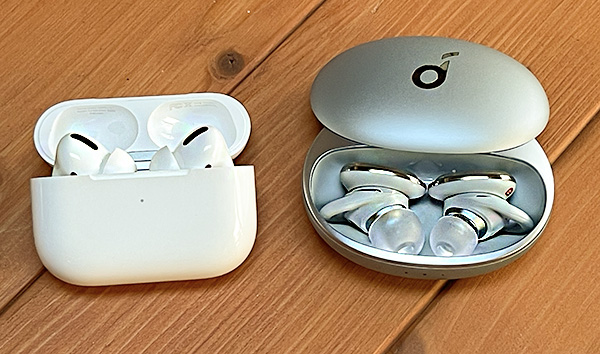 Soundcore implemented ANC in a way similar to how Apple did it. They incorporated what they call HearID into their Soundcore app (introduced with the Liberty 2 Pro earbuds). HearID tests the fit of the earbuds and creates a curve to enhance noise reduction based on your unique ear canal shape. Does it work? Yes, it does. There's a built-in structure that relieves air pressure that can build up in earphones with a tight seal. It's called "ear suck" and it can be a problem. Because of the work Soundcore has done, there is no ear suck with the Liberty 3 Pros. As I said, Soundcore's ANC is quite good.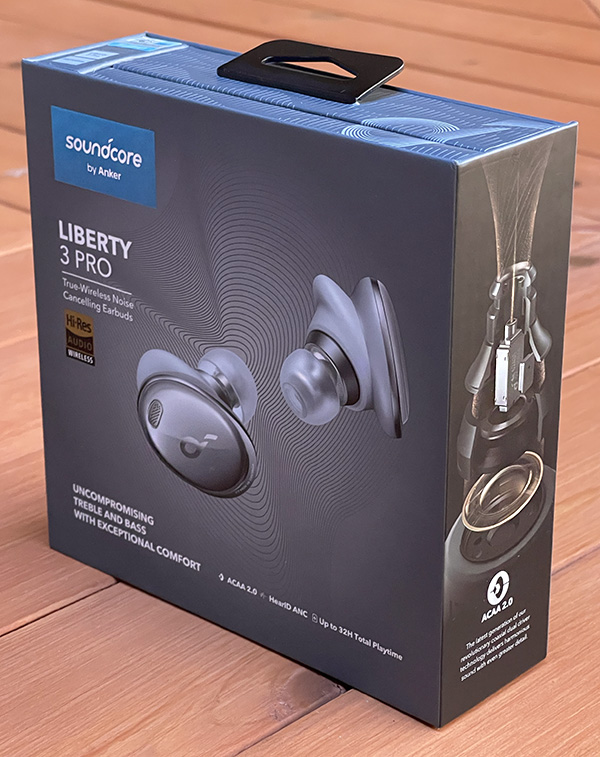 There are three basic ANC settings: Normal (ANC off), ANC on, and Transparent. Transparent allows all the outside in—and then some. You can actually hear more in this mode than with only your hearing. Think low-tech hearing-aid. Transparency also includes "Vocal Mode" which reduces lower frequency noise while enhancing vocals. It works quite well. Soundcore has announced an enhanced vocal mode in a future firmware update.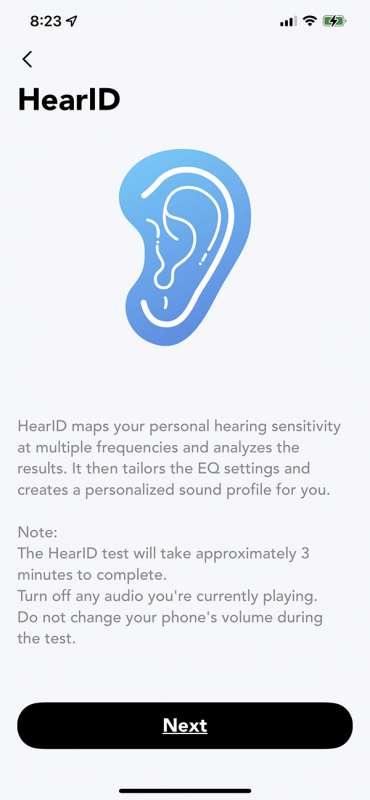 Finding the right seal for HearID to work properly is fairly easy with the many ear tip and wing choices offered. The four differently-sized ear wings help the earbuds stay in place while making them more comfortable to wear for longer periods. It may take a while to find the right combination, but Soundcore's app helps there, too. The app tests fit to let you know if the seal is working properly. This test works fine, but I still trust my own trial and error method more.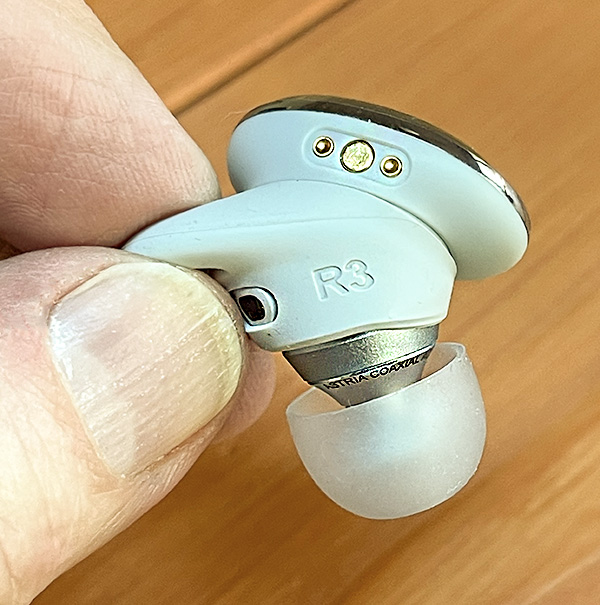 HearID will also perform a hearing test measuring what frequencies you can and cannot hear. I'm an older male and have lost much of my higher-frequency hearing. It's a natural part of aging. HearID tests this and will create a unique frequency curve that I can choose to use or not for music, movies, or gaming. I have mixed feelings about this.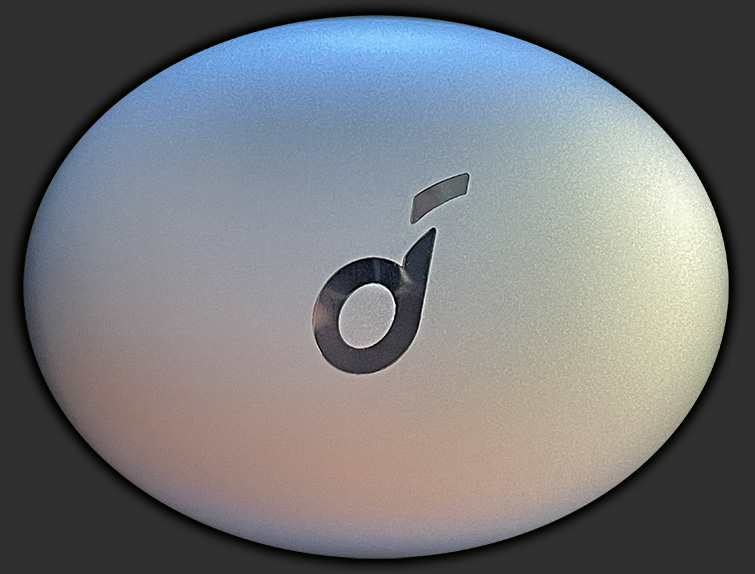 While HearID created what I feel is an accurate custom EQ curve, it over-compensated for my loss of higher frequency hearing and made much of my music sound a bit too bright for my tastes. Interestingly, this brightness wasn't apparent with the Liberty 2 Pros I reviewed earlier. So, I ended up creating my own custom EQ using an 8-band equalizer in the app and I'm happy with that.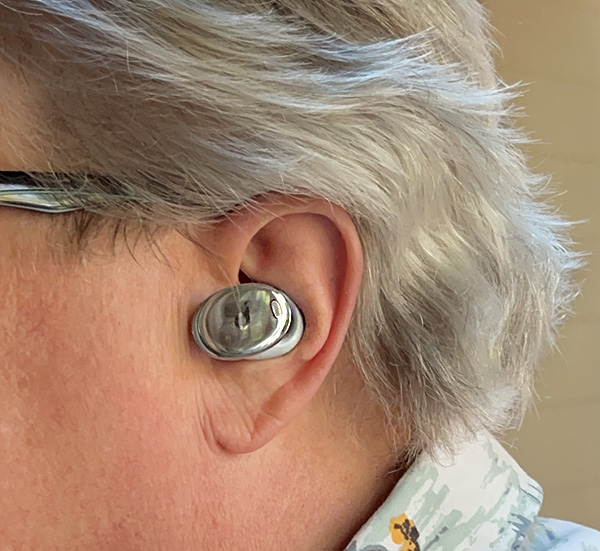 Music sounds really good on the Liberty 3 Pros—after my EQ tweaking. With HearID's curve, music had a sibilant, tinny sound. Heck, Soundcore's default EQ curve sounded better than HearID. That could be my fault for not doing the HearID test properly, but I did it twice, so there's that.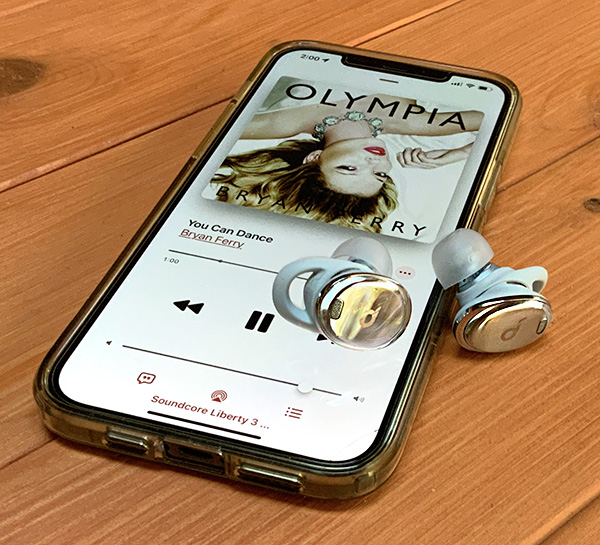 Soundcore uses what they call ACAA 2.0—a "coaxial-aligned acoustic architecture with a Knowles balanced armature driver that is married to a 10.6 mm dynamic driver". This simply means that the armature speaker (derived from tiny hearing aids) handles the mid and higher frequencies, while the dynamic speaker handles the lower frequencies. When done properly, it's a great combination and the Liberty 3 Pro earbuds do it proper. Again, for me, this is after my EQ preference.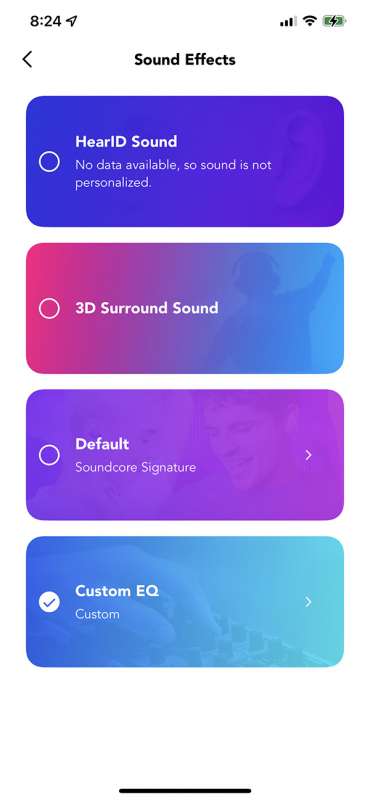 Soundcore offers what they call 3D Surround Sound for an immersive environment in movies and gaming. While watching movies on my iPhone, I did notice improved audio and terrific stereo with some 3D effects, but it's no Apple Spatial Audio killer. At least, not yet. To my ears, the 3D surround setting had absolutely no effect on music.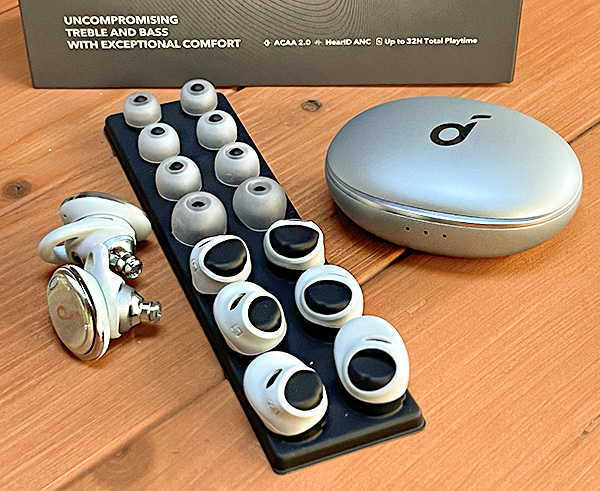 Let's talk comfort. As I said, 4 sizes of ear tips and wings are offered. The shape of the Liberty 3 Pros is oval, so you need to push and twist for a proper fit. I've worn them for hours and hours and have had no issues. That's not as common as you might think. Also, once inserted, they ain't going nowhere. Note that they are sweat-rated at IPX4—perfect for exercise.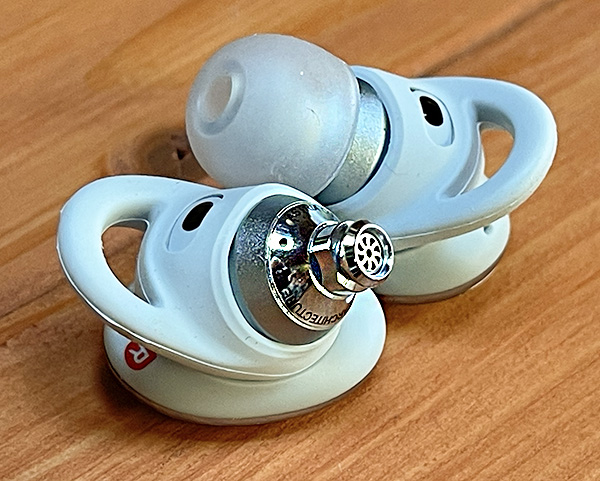 What I like
Active Noise Canceling
HearID hearing test
Comfort
No ear suck
Affordable
Great for music (once EQ is used)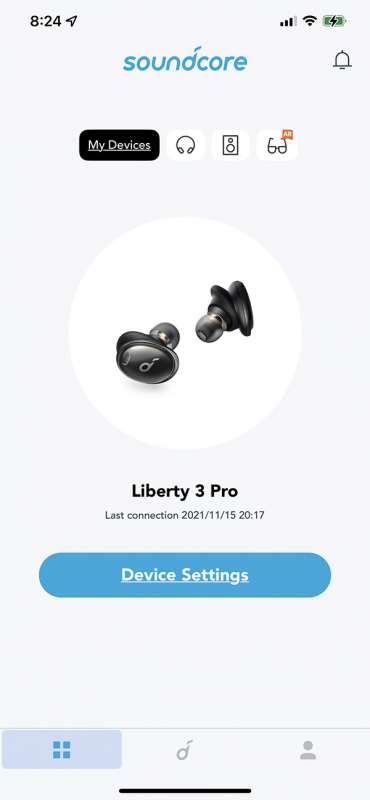 What I'd change
HearID makes music too bright (for my ears)
Final Thoughts
The Soundcore Liberty 3 Pro totally wireless earbuds are a big improvement over their previous earbuds. With ANC, Surround sound, better call quality (more microphones), and no ear suck, this is an upgrade worth considering even if you own the already excellent Liberty 2 Pro earbuds. 
Price: $169.99 US
Where to buy: Best Buy and Walmart
Source: The sample of this product was provided by Soundcore.