We use affiliate links. If you buy something through the links on this page, we may earn a commission at no cost to you. Learn more.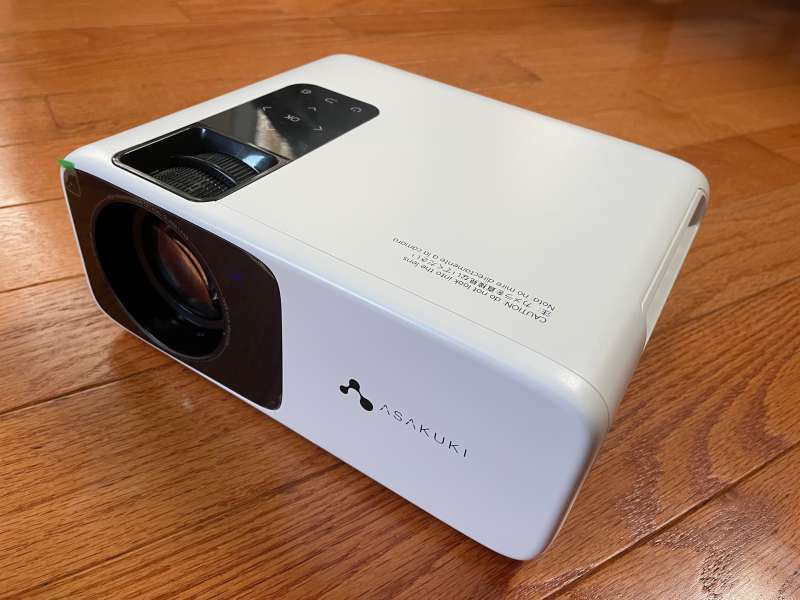 REVIEW – Sunday, February 13, 2022. Does that date have any meaning for you? Are you ready for some football? Yes! It's Superbowl LVI! Thinking forward to February, the Asakuki Avigator 455W video projector is ready for larger-than-life video goodness!
What is it?
The Asakuki Avigator 455W video projector is a native 1080P video projector supporting multiple input methods.
 Hardware Specs:
75-lbs
9.13 x 7.5 x 3.58 inches
FCC,PSE,ROHS,CE,WEEE certified
Display Technology: LCD
Brightness: 8500 Lumens (more on this later)
Native Resolution: 1920*1080P (Supported 4K)
Contrast Ratio: 10000: 1
Keystone Correction: Manual ±15°
Speaker: 5W dual stereo
Zoom Range:100%-75%
Lamp Life: 120000 hours
Aspect Ratio: 4: 3/16: 9
Wifi: 2.4G + 5G WiFi
Screen Size: 40"-240"
What's in the Box?
Asakuki Avigator 455W video projector
Power Cable
HDMI Cable
AV Cable
Remote Control (AAA batteries not included)
Height Adjustment Screw
User Manual
Quick reference card
Design and Features:
The Asakuki Avigator 455W video projector's box.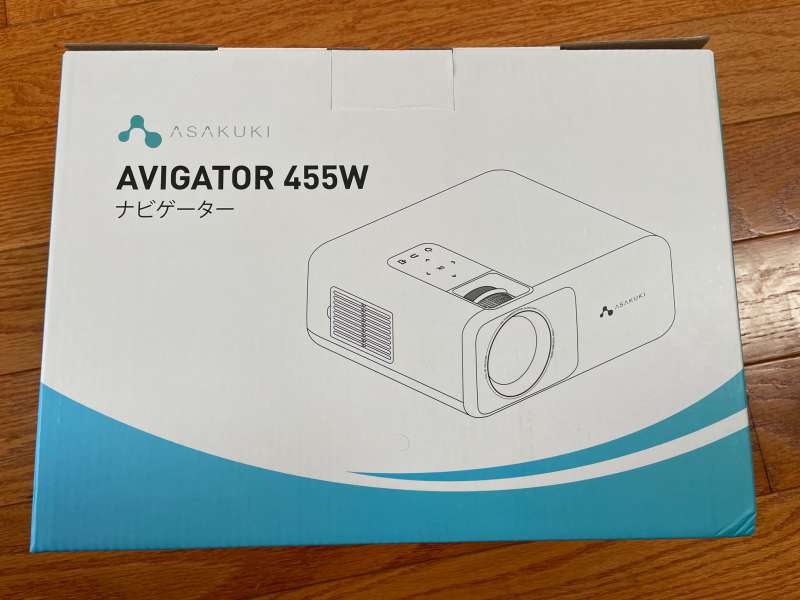 Packaging is in heavy foam. The projector is well protected.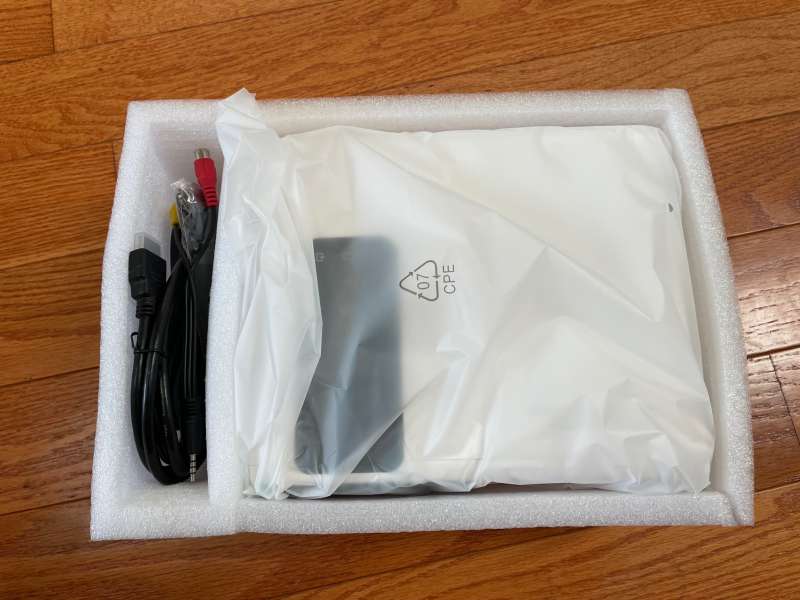 Front view…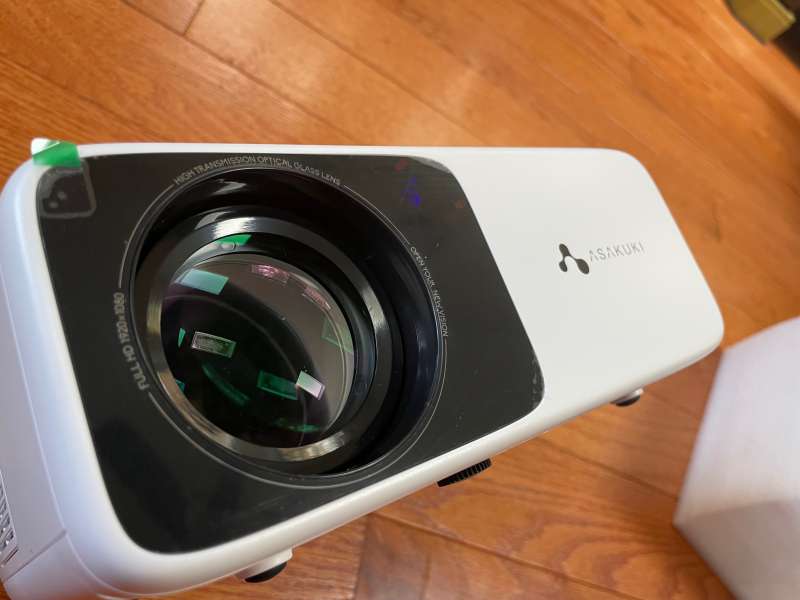 Bottom view… The Asakuki Avigator 455W video projector is equipped with ceiling mount screws. You'll want to invest in a good mount for permanent installation. I would have like to see a single tripod mounting screw for portable tripod use. The projector supports right-side-up and upside-down as well as forward and reverse modes for installation ease.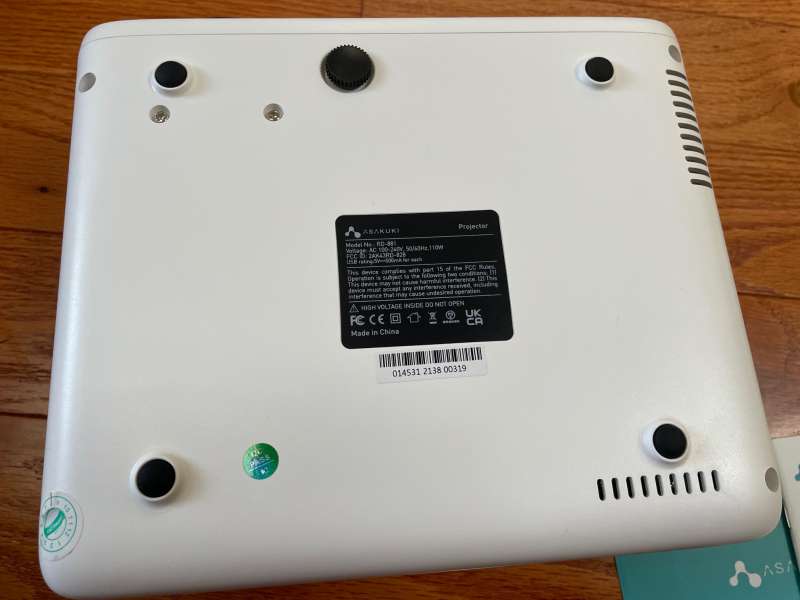 The rear of the projector sports the power socket, speaker, and infrared receiver.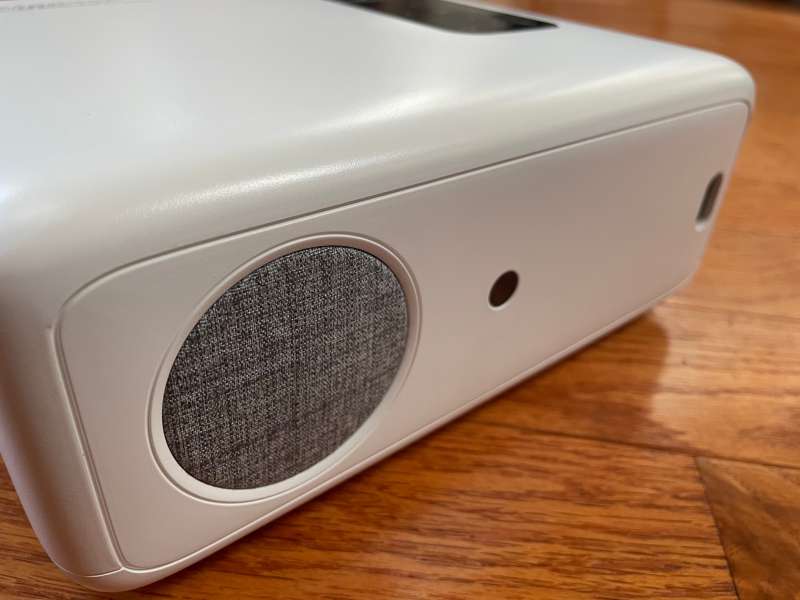 Make sure you read the quick-reference cards and manual. They are well written and will answer most questions you might have.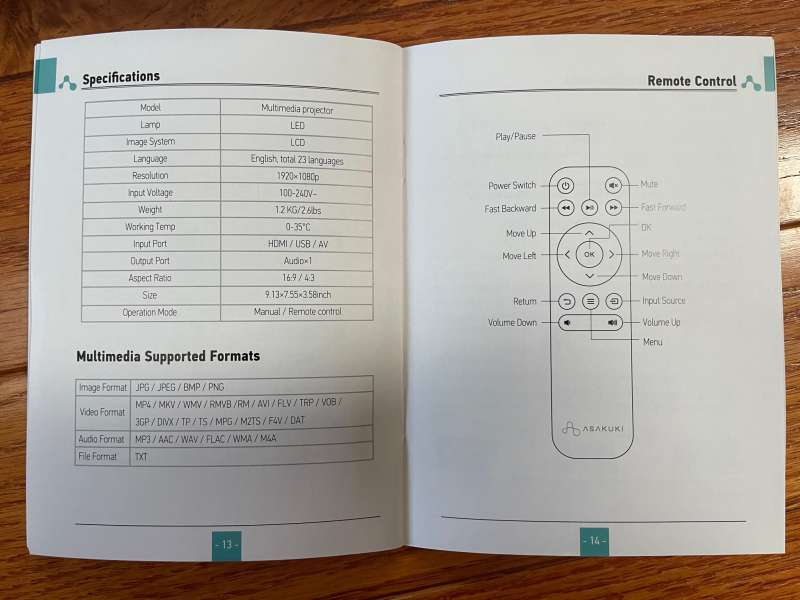 Interestingly, some cleaning supplies are included.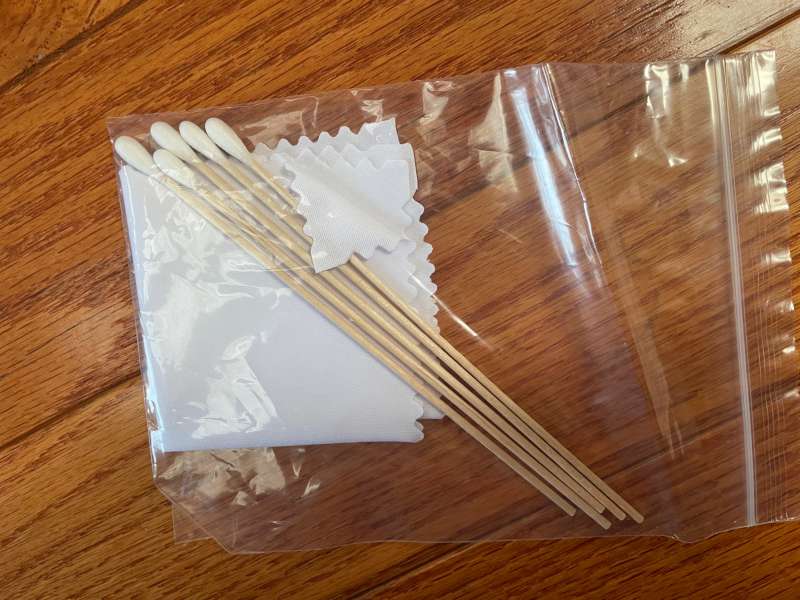 Composite video and stereo audio are accomplished with an included cable.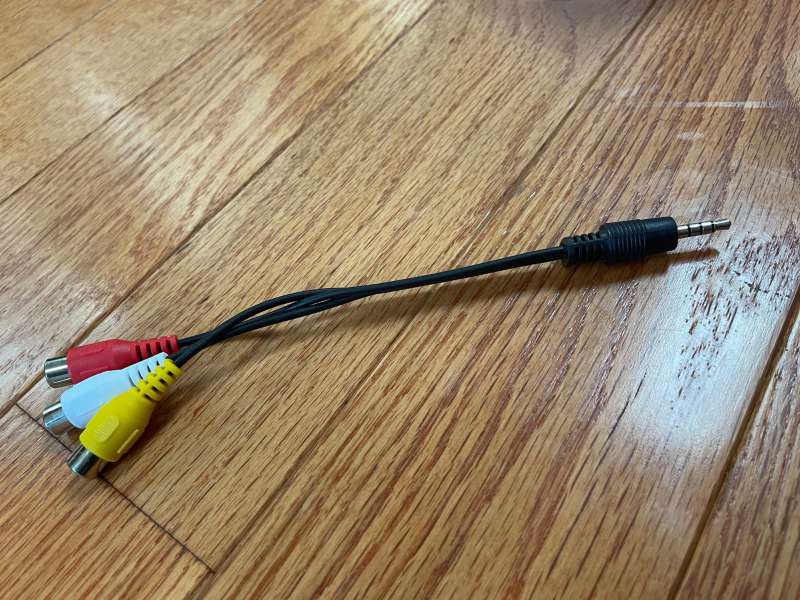 Also on the side panel are two HDMI and two USB inputs. The projector also has one 1/8-inch stereo jack for audio output.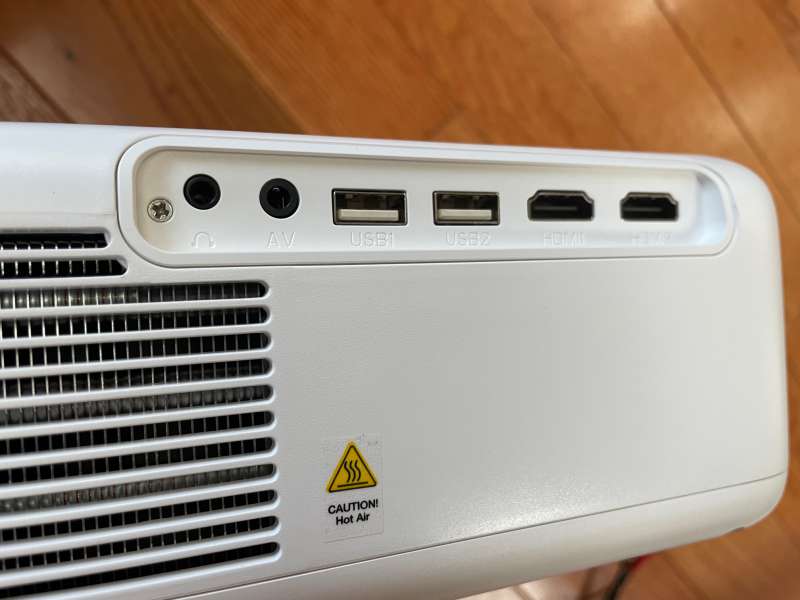 Onboard the Asakuki Avigator 455W video projector is a control panel that can be used to turn on and access control functions of the 455W.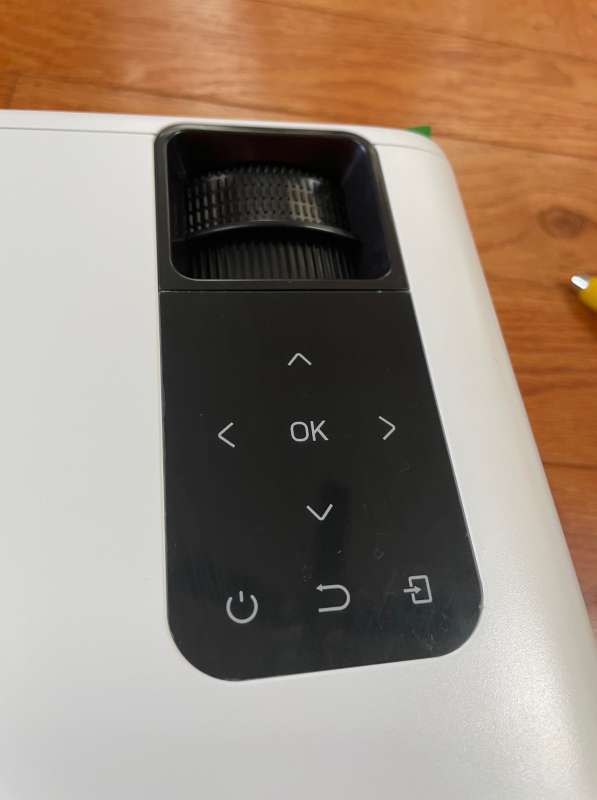 The control panel has great backlighting for darkened room use.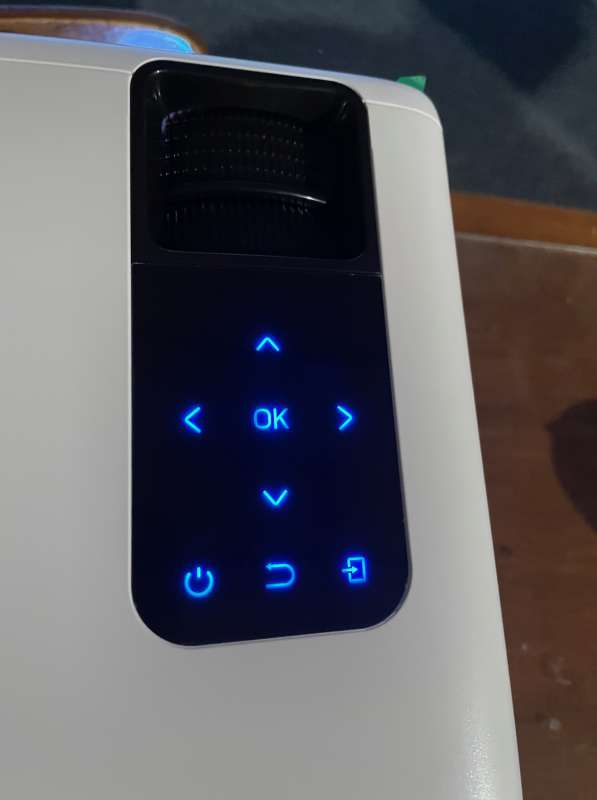 The remote control is a more convenient way to control the projector and needs two AAA batteries which are not included.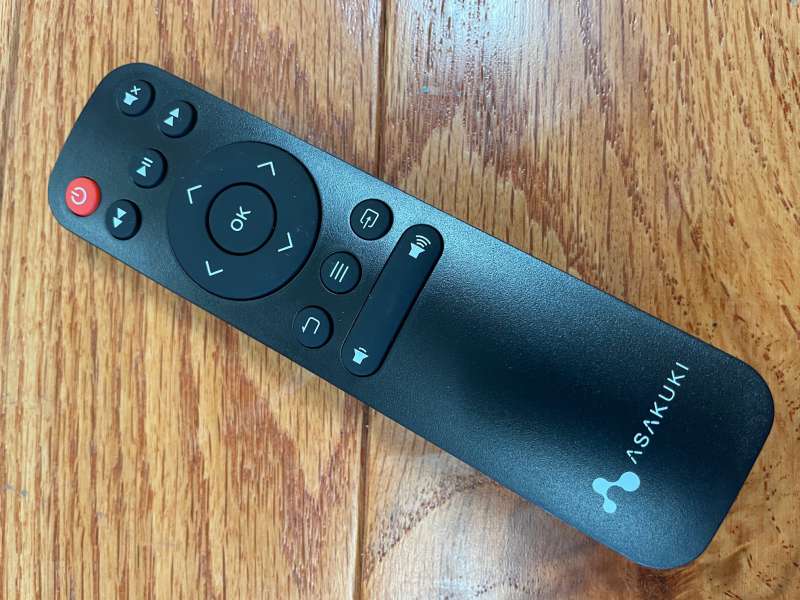 The Asakuki Avigator 455W video projector's operating system is very simple and easy to use. Setup is simple with no app to load and no software to load.  Connection to Wi-Fi is necessary for streaming from smartphones.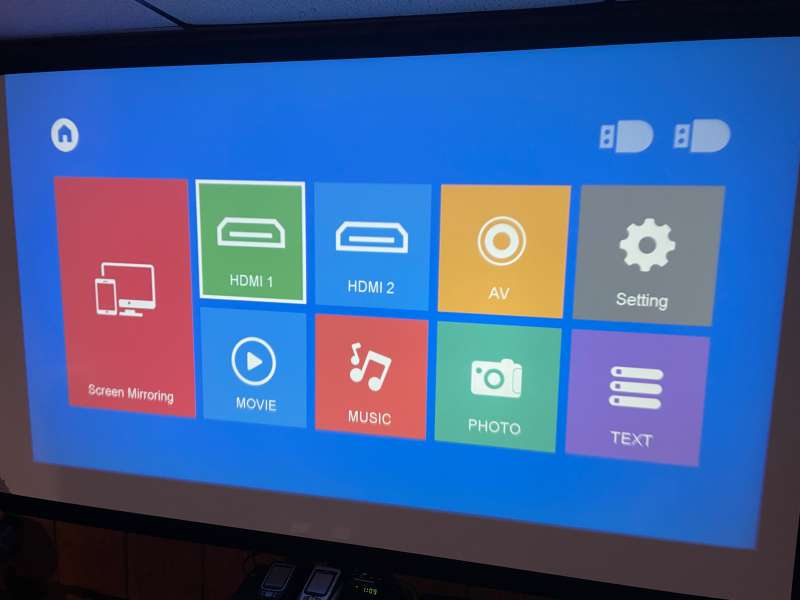 Setup options are plentiful.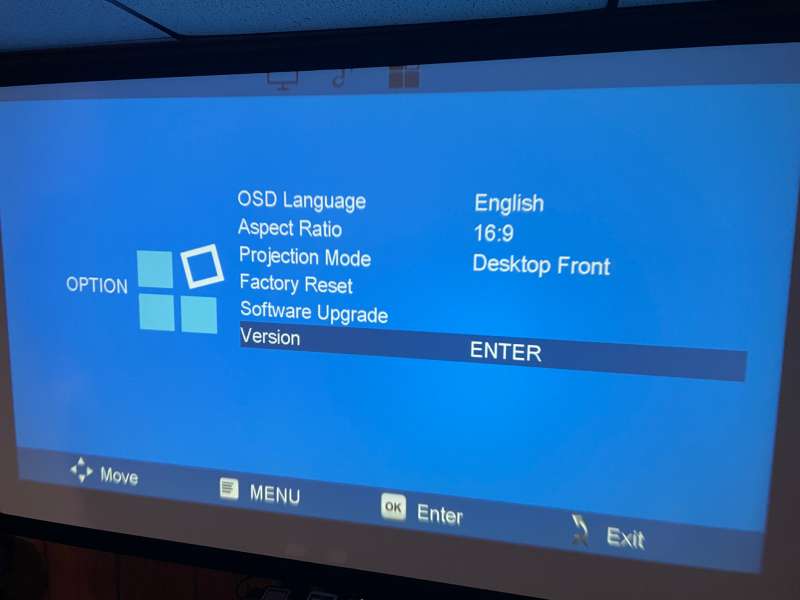 First, I connected my iPhone 12 to the projector. I had no problems connecting or viewing videos I had recorded or transferred to the phone.  It should be noted that casting copyrighted content isn't permitted and, while I could access Disney+, Netflix, HBOMax, and Amazon Prime menus, as soon as I tried to start streaming video, the projector would disconnect.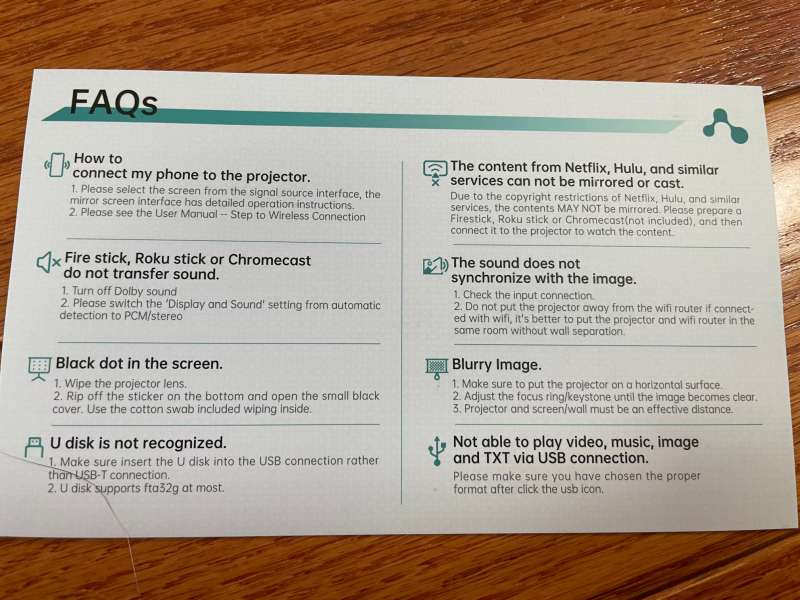 To access streaming video services, I was able to connect a Roku to the 455W. Videos were projected at full 1080p resolution. The projector will automatically downscale 4K video if necessary.
Lenses appear to be all glass and of good quality.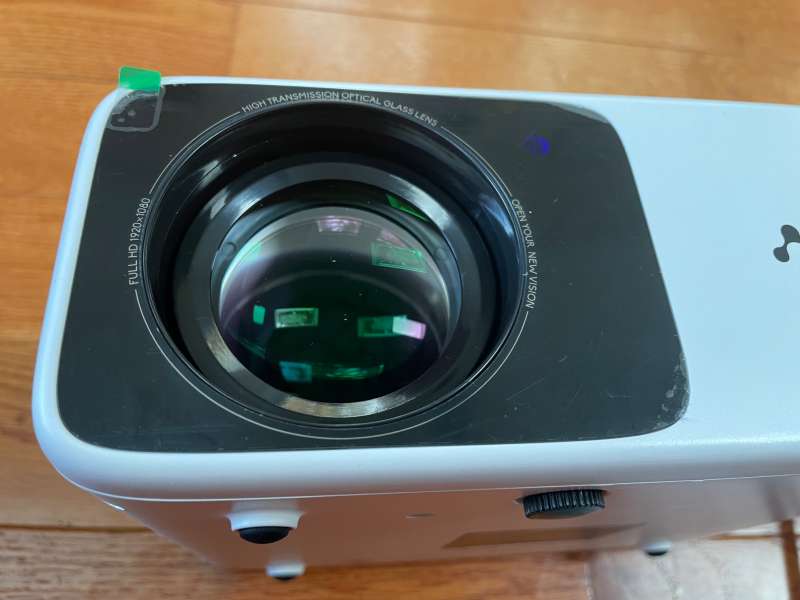 The setup of the Asakuki Avigator 455W video projector was a bit of a challenge. The projector has mechanical keystone correction there is a dial that shifts the lens orientation) of about 15°. I prefer the optical adjustment for keystone correction because shifting the lens doesn't reduce the resolution by squeezing the image digitally.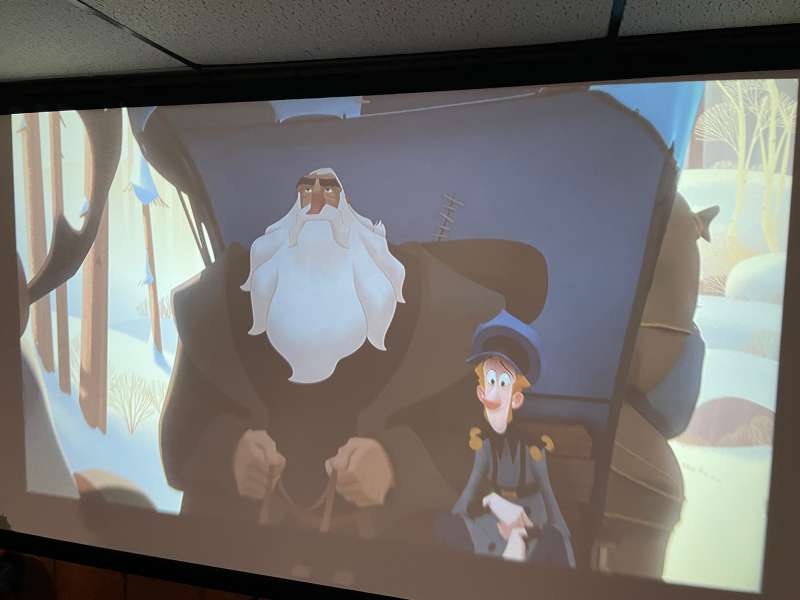 Because there is no left-right keystone correction, positioning of the projector is very critical. For the best image and even focus, the projector needs to be mounted perpendicular to the projection screen. If not, the focus falls off and the image is somewhat blurry around the edges. If sufficient care is taken when mounting the projector, I found the image to be a heck of a bang-for-the-buck.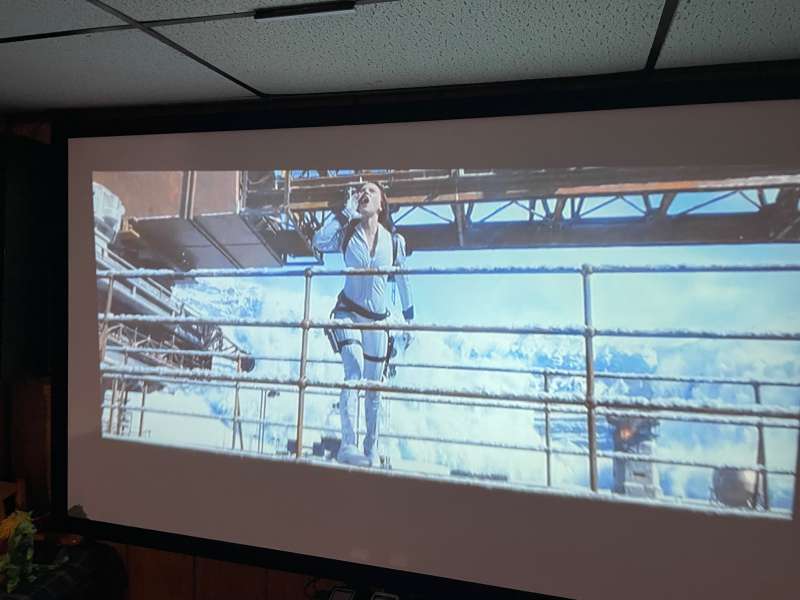 The brightness of the projector is listed at 8,500 lumens. Sorry, no, although the warning should be heeded.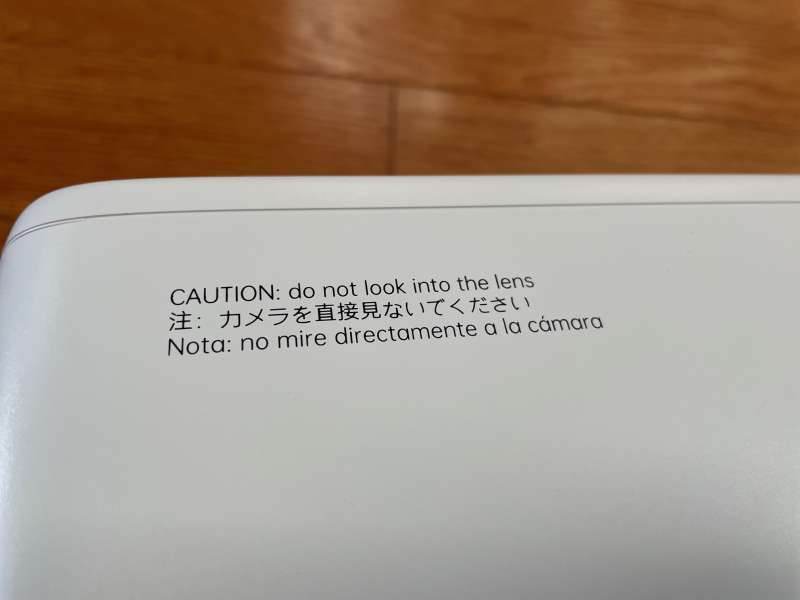 Comparing the Asakuki Avigator 455W video projector to several others, I would estimate brightness at 1500-1800 lumens (it appeared brighter than a 1,300-lumen projector and dimmer than a different 2,000-lumen projector). I don't have a mechanism to quantitatively measure light output, so this is just an estimate. Still, in a slightly darkened room, the image was bright and vibrant.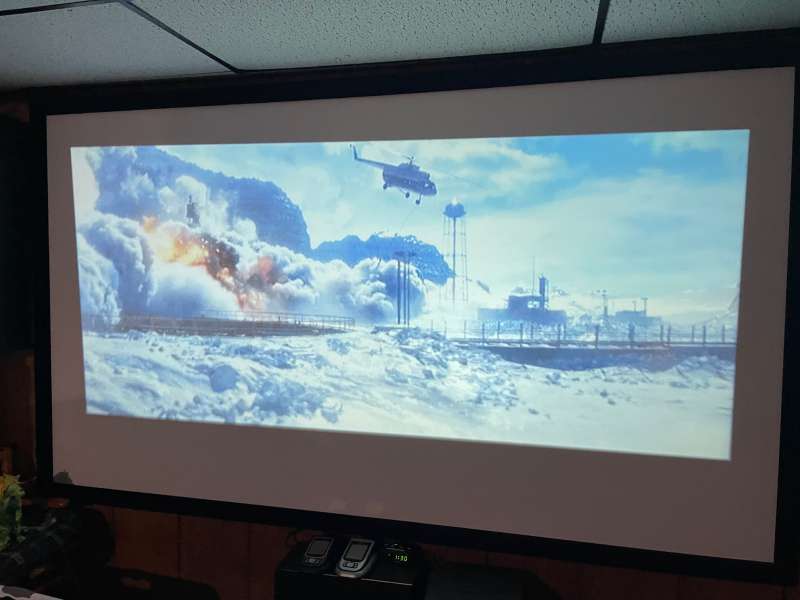 Color rendition and contrast were relatively good, particularly at the bargain price of $199.99. A few years ago, a projector like this would have been considerably more.
With only a single speaker, audio quality is on the weak side particularly with the 455's relatively loud cooling fan, but enough for presentations or kid's movie night, but if you're looking for a cinema experience or a full-contact sports spectacular, connection to a beefier audio system will be needed.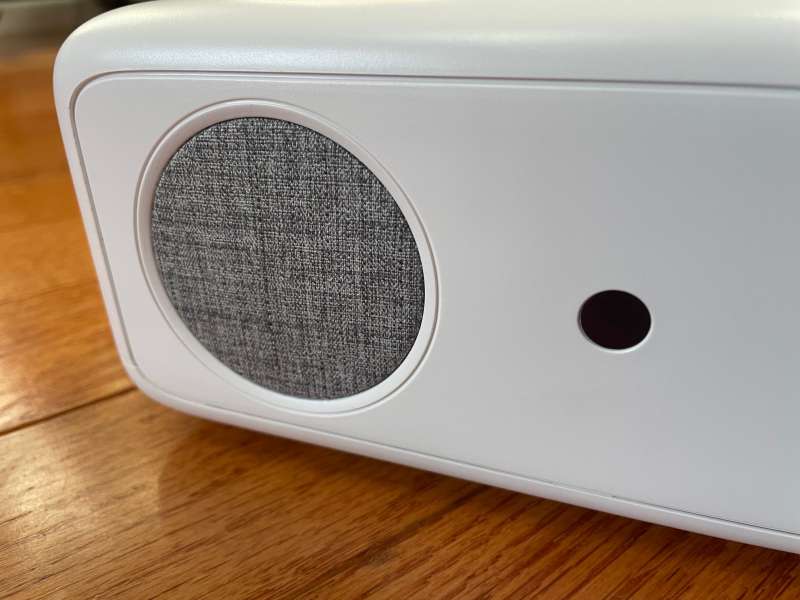 What I Like:
Easy to use menus and setup
Inexpensive and a good value as an entry-level projector
What I Would Change:
Alignment can be touchy to get the best focus.
Add left/right keystone correction.
Add a tripod mount for portable use.
 Final Thoughts:
It was just a short time ago that a native 1080P projector would cost well over $1000. Sure, the Asakuki Avigator 455W video projector isn't going to replace a Christie or Barco projector, but for a startup home theater, the kid's room, a back-yard drive-in, or garage super bowl party, heck, for $200, Asakuki's 455W projector is a touchdown!
Price:  $199.99
Where to buy: Amazon
Source: The sample for this review was provided by Asakuki.