We use affiliate links. If you buy something through the links on this page, we may earn a commission at no cost to you. Learn more.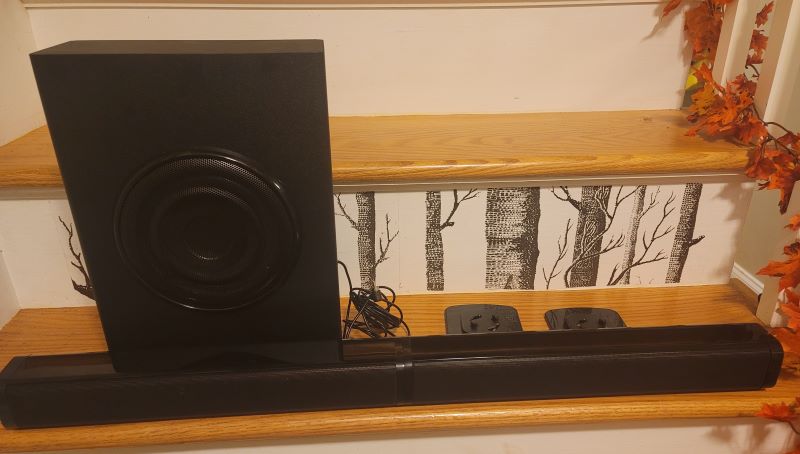 REVIEW – Confession time. I generally like stock speakers. I know, I know. The treble usually sounds like a tinfoil thunderstorm and the bass doesn't go low enough, or the crackle when one side of whatever speaker-equipped entertainment device you're working with inevitably dies. (RIP driver-side rear speaker in my '93 Thunderbird.) But I never thought to diverge away to a speaker set up because the stock speakers would get the job done until I saw the GOKUID Storm Sound Bar. As I was perusing the specs, I couldn't help but think maybe this will convert me to a new appreciation of sound and possibly (hopefully) annoy my neighbors.
What is it?
The GOKUID Sound Bar is, as the name implies, a soundbar with a subwoofer for use with any media device. It can be physically configured in different ways to accommodate your needs.
Here in New England,  it could mean throwing on the classical jazz station while peeping the leaves over coffee, or watching your favorite YouTube chefs get the jump on Thanksgiving menus, or better yet, blaring 90s hits to drown out your neighborhood lawn-obsessed people who have started mowing at 7 am on a Saturday.  A quality soundbar takes all these activities to the next level. This is where the GOKUID Sound Bar enters. With all the different connection cords included, you have the freedom to choose how to connect. The integrated Bluetooth is exceptional for connecting your phone and using your favorite music apps to throw on background music during dinner prep, the built-in 3-D sound option will have you turning the lights back on during your favorite horror movies, but most important is better sound for your everyday use.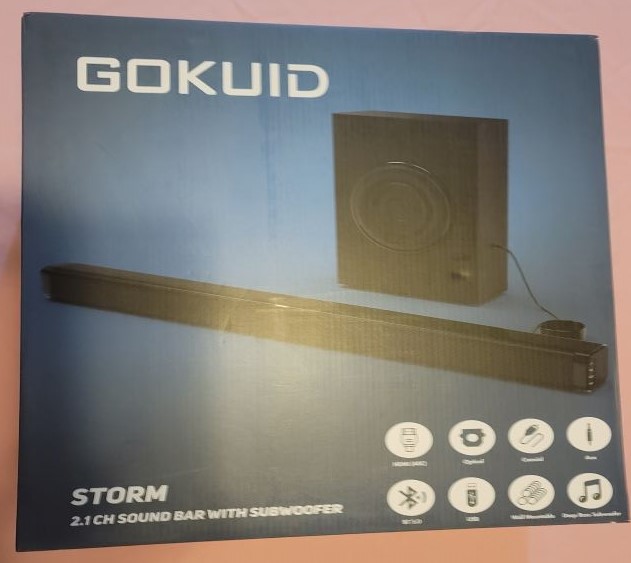 Installation and Setup
The GOKUID Storm Sound Bar is ready to go out of the box but I do hesitate to say it's "easy" to connect. Theoretically, all one needs to do is decide what device you want to connect and use the appropriate hardware. A word of warning, there are A LOT of connectivity options. This has resulted in a lot of mixed feelings on setup. I did end up testing out this soundbar and subwoofer on an older Sony television, a new Samsung television, an Amazon Alexa Device, and, of course, my Android cell phone to see how versatile this model could really be.
 Older TV- My Sony Bravia set is about 12 years old. Ancient in gadget years. I will say I was able to instantly connect the Sound Bar through the 3.5 Aux-In Cable. There was no delay of sound but for some reason volume could not be controlled through the TV remote. So there was an added remote to find somewhere in the couch, but functional.
New TV- My newest TV is a Samsung that is very user-friendly. However, finding the right connection to connect this soundbar was NOT.  We originally started with HDMI; the delay was so bad, it thought I was watching a bootleg-of-a-bootleg wushu film (I was, in fact, watching Cinderella.) This was really frustrating so my partner and I attempted other connections. Using the USB option did not make the delay any better. What was so strange is I tried almost every connection that still caused the sound delay only to go back to the HDMI cord which out of nowhere, without changing a single variable except unplugging it and re-connecting it for the 9th time, connected and did not have a delay. Insert shock, awe, anger, and excited emotions here. All at the same time.
Alexa Show – This connected through Bluetooth and had no problems. It was actually super helpful when setting timers and being able to hear them go off from another floor of the house.
Android Cell Phone- Same as the Alexa, this paired perfectly and gave me zero issues… until I forgot it was connected and tried to watch a video on my phone only to have scared my partner who happened to be sitting right beside the soundbar reading. Whoops.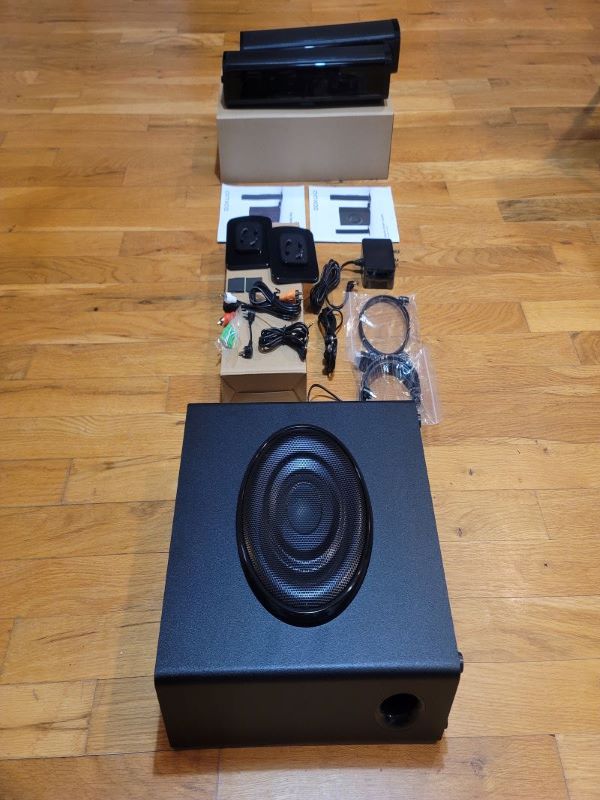 What's in the box?
-Soundbar speakers
-Subwoofer
-DC Adapter
-Coaxial cable
-Long audio line cable
-Aux cable
-HDMI ARC cable
-Aux red/white cable
-Short audio line cable
-Optical cable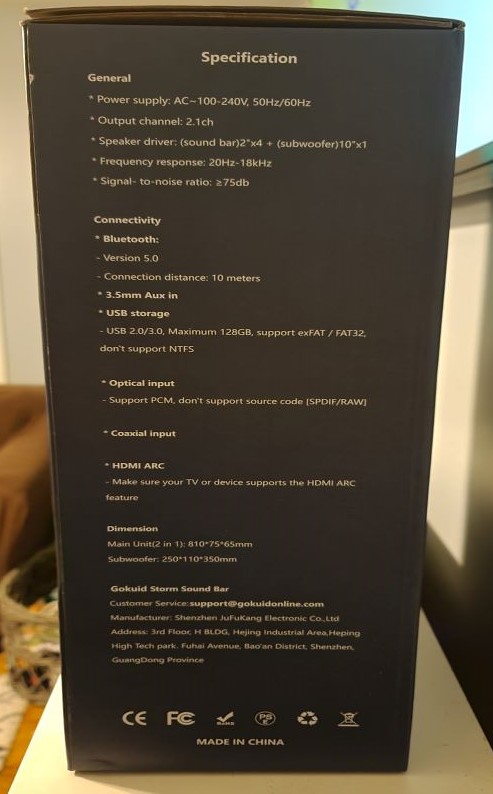 Design and features
-Easy physical setup (this unit breaks into 2 speakers or connects as one long soundbar)
-Powerful subwoofer
-Remote control
-Multiple output connections, wires included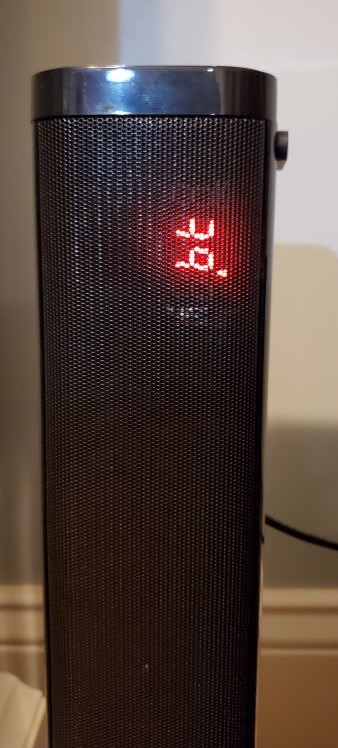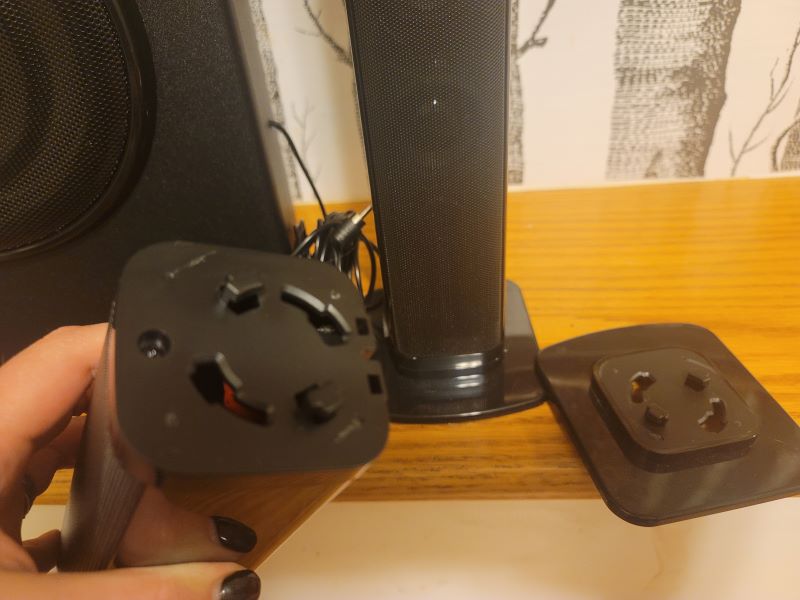 What I Like
Easy Bluetooth connectivity
The set-up options for the speakers (independent vs. a more traditional soundbar)
The subwoofer came to do WORK
Physical buttons on the main speaker and the remote are both very responsive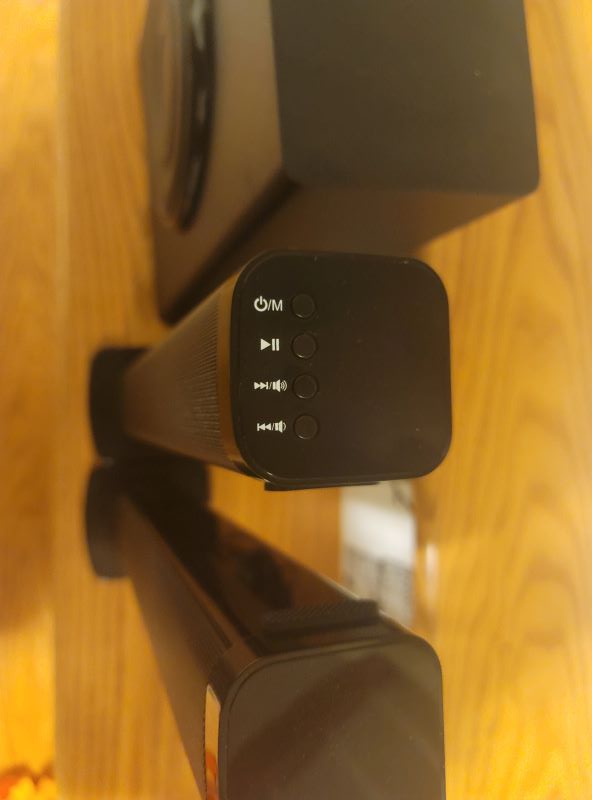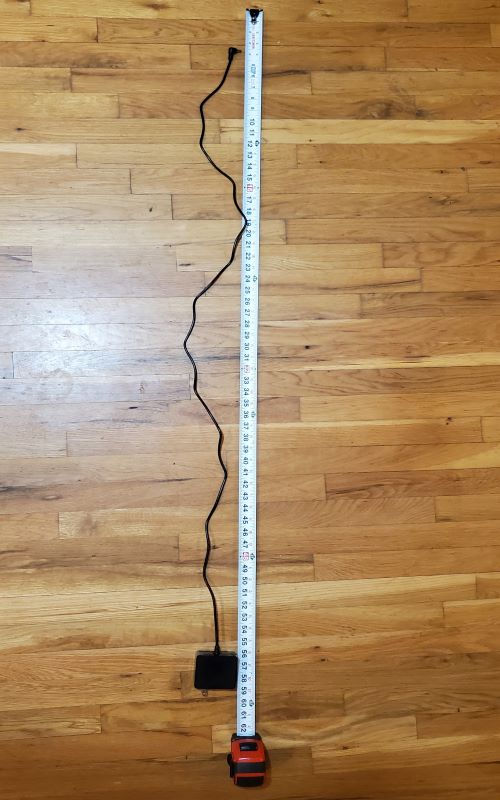 What I'd Change
Installation/setup is not very user friendly
The power cord is very short at a little less than six feet in length
Certain cords were difficult to keep connected
Changing separate speakers into a soundbar can be a bit of a hassle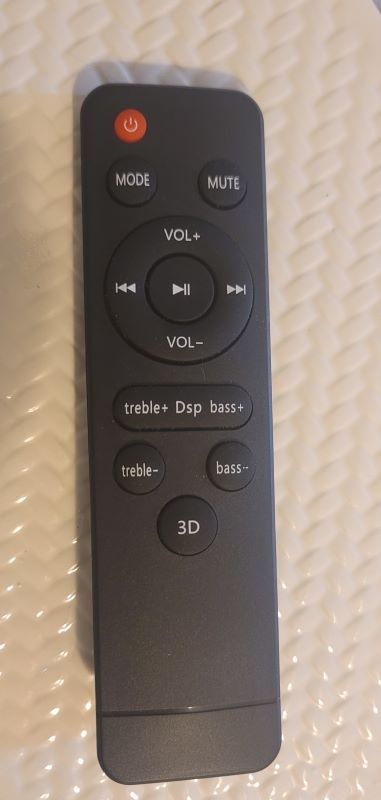 Final thoughts
When  I first received the GOKUID, I was initially very excited. However, after the unboxing and ooo-ing and ahh-ing at all the different connections, I was ultimately left a bit underwhelmed. As I briefly touched on above, connectivity with my newest television was quite the kerfuffle. Then the magic that was the 9th try. Before it would connect and work, I was so frustrated to only be able to use it with Bluetooth or that older aux cable that many entertainment systems don't have anymore. Yes, it was working, but nowhere near its full potential.  My partner and I are still baffled as to the how or the why it abruptly works with no delay.
With that being said, dear reader, you're here to find out the most important factor: how does it sound? In a word, better than average (I never said it would be a real word). The subwoofer provides wall-shaking bass; it does this without any annoying vibrating sounds. The treble is a little on the echo-y tin side, but if you turn up the base you can't really notice it and you have the added benefit of changing the sound style or customizing your own with the remote. The speakers are outstanding when separated around your seating area; they provide stereo sound with a 3-D option for a pseudo-surround sound experience. The ability to connect and disconnect the soundbar physically is a welcome feature and easy to do; I was able to connect it as one bar and bring it out on my deck to listen to podcasts, then pop it apart for movie night to get that stereo surround sound. The GOKUID Storm Sound Bar and Subwoofer is a great starter soundbar for beginner entertainment enthusiasts.  Coming into this new world of sound, I have most certainly changed my view on stock speakers because the upgrade is just so much better. Do I think the masters of sound and AV techies would be blown away? Probably not. But, I find this product so useful as a starting point for a surround-sound set-up and moving away from just accepting the one-dimensional sound from my electronics that I would recommend it to my fellow tech people who hadn't given upgraded sound a shot.
Price: $99.99
Where to buy: Amazon
Source: This sample for this review was provided by GOKUID.