The Gadgeteer is supported by readers like you! If you buy something through links on our site, we may earn an affiliate commission at no cost to you. Thank you! Learn more.

REVIEW – Many of us spend hours a day riding in our chairs while we code, game, websurf, tinker, or otherwise work. A comfy chair can make or break one's productivity.  YITAHOME makes a dandy chair with some great features that can ease fatigue and make those long hours more enjoyable.
What is it?
YITAHOME's Massage Gaming Chair is a wheeled, adjustable, reclining, seat with an integrated footrest and includes a removable USB-powered lumbar massage cushion and head pillow.
 Hardware Specs
About 51-lbs
Max Capacity: 380 lbs
Seating Area: 22.4″ x 22.8″ (W x D)
Backrest: 22.4″ x 32.3″ (W x H)
Overall Dimensions: 22.8″ x 28.8″ x 48.8″ – 51.6″ (L x W x H)
Adjustable backrest:90-155°
Material:Premium, skin-friendly PU leather
360° Swivel Castors
USB powered lumbar massage cushion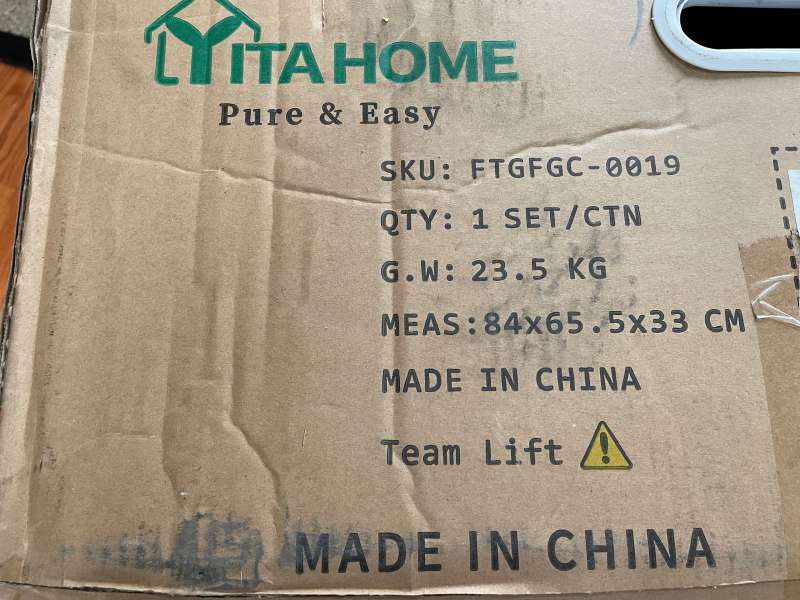 What's in the Box?
YITAHOME Supreme Massage Gaming Chair parts
Assembly screws and parts
Combination hex and Phillips screwdriver tool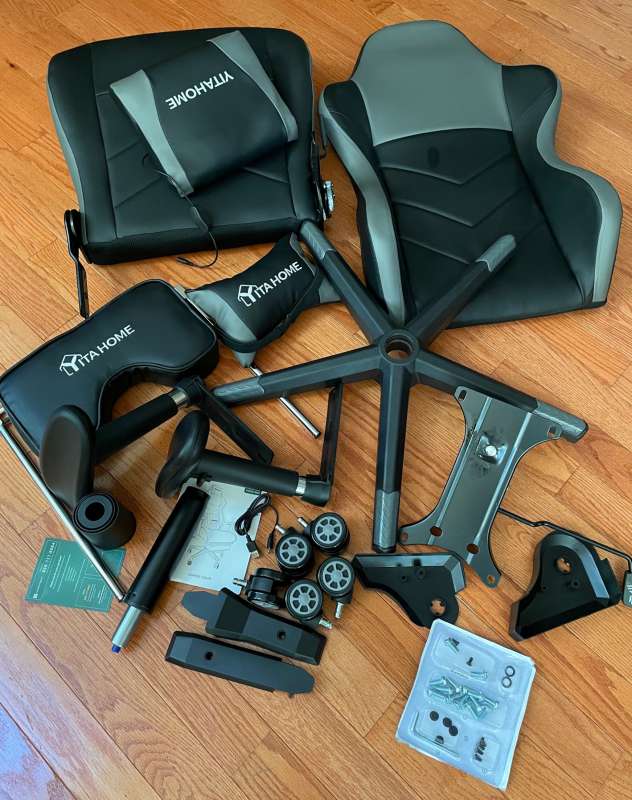 Design and Features
The YITAHOME Supreme Massage Gaming Chair arrived in a large box.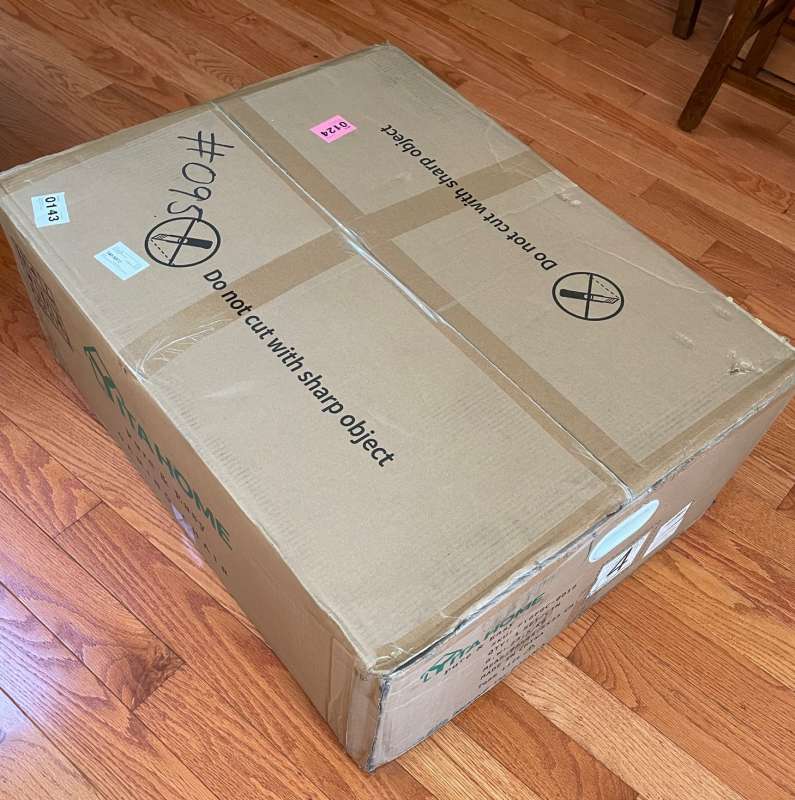 "Pure and Easy?" Ok, if you say so…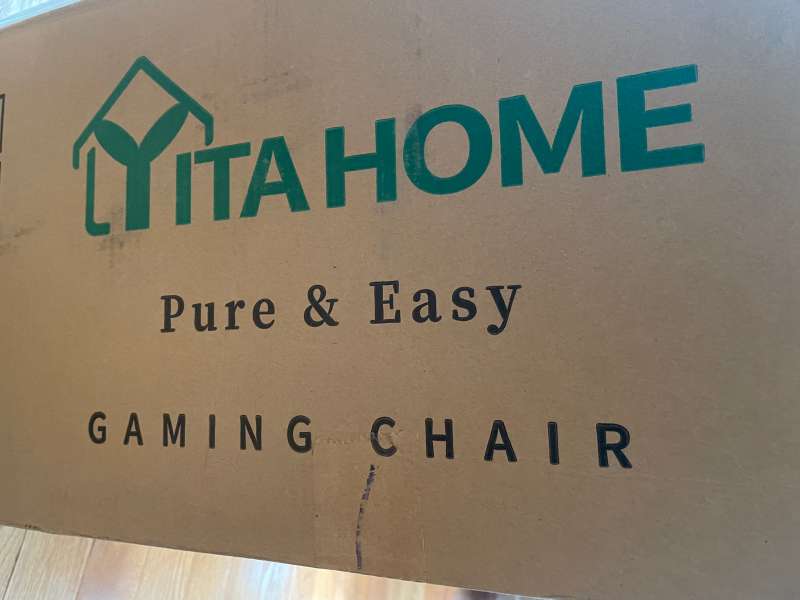 The chair arrives in pieces and needs assembly. Thankfully, YITAHOME's assembly manual is very well written and illustrated, making this process painless.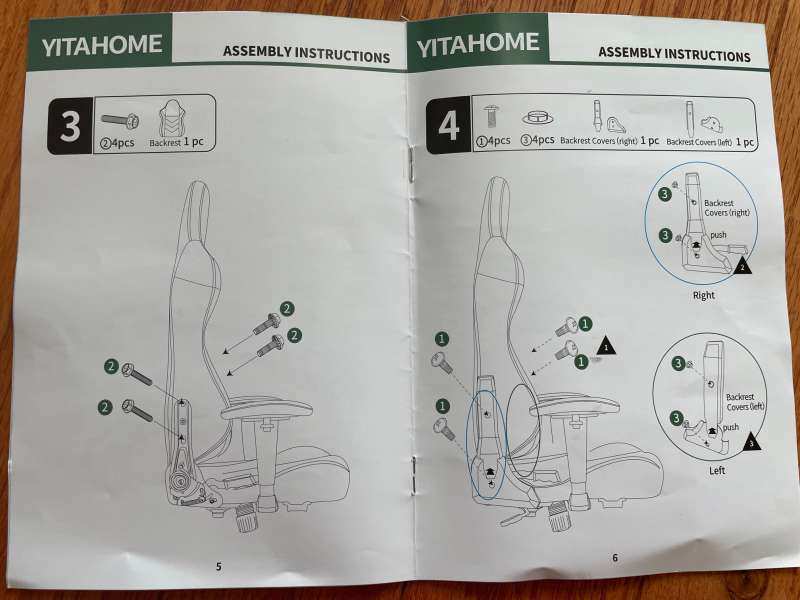 To make matters easier, YITAHOME includes a double-ended tool with a hex wrench on one side and a Phillips screwdriver on the other. This is the only tool needed to complete the assembly of the chair. Nice!
Once all of the parts were freed from their plastic bags and protective foam.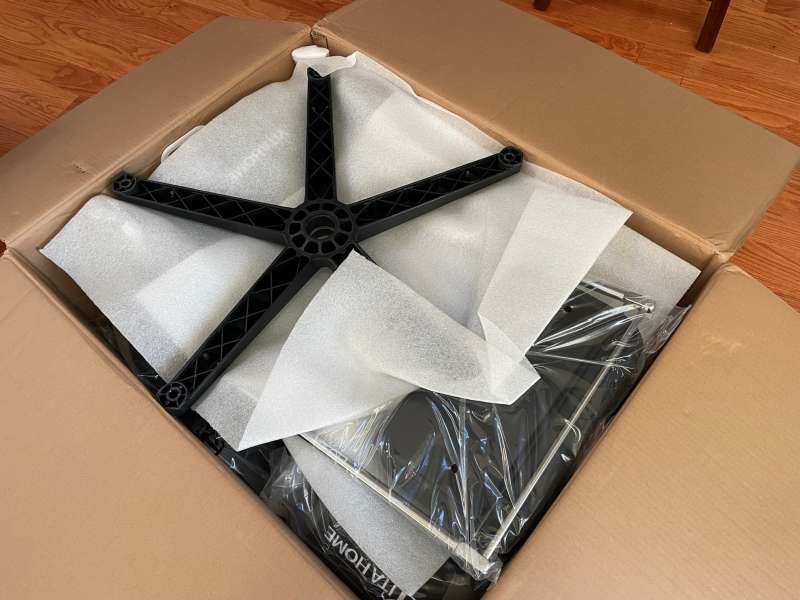 from start to finish, assembly took about 30 minutes. That's pretty good in my book.
Ta-daaaa! The assembled YITAHOME Supreme Massage Gaming Chair!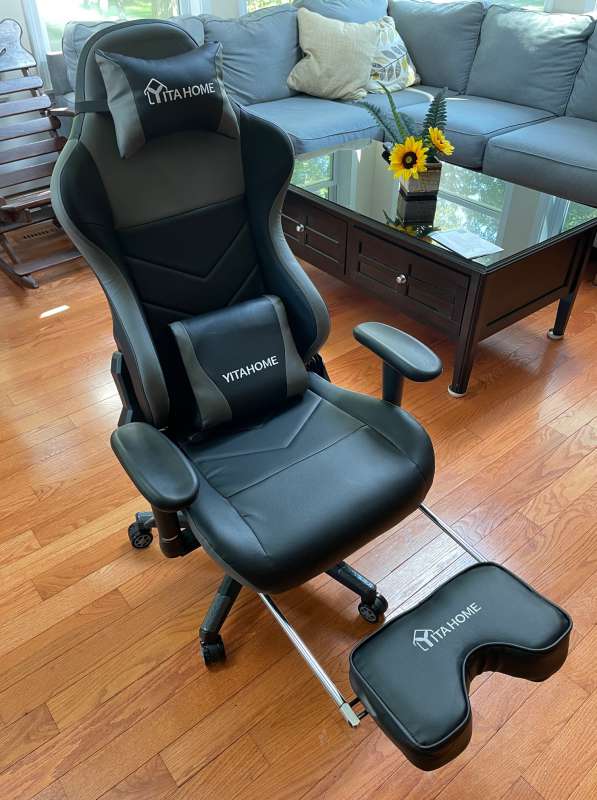 Overall, I like the design of the YITAHOME Supreme Massage Gaming Chair, but the YITAHOME logos are pretty garish, one on the head pillow, one on the lumbar cushion, and one on the footrest. The pillow and cushion are removable and the footrest is retractable so the logos can be hidden, but that defeats some of the utility of the chair. I also think because the logos are so… prominent, YITAHOME chairs might not be considered for office environments.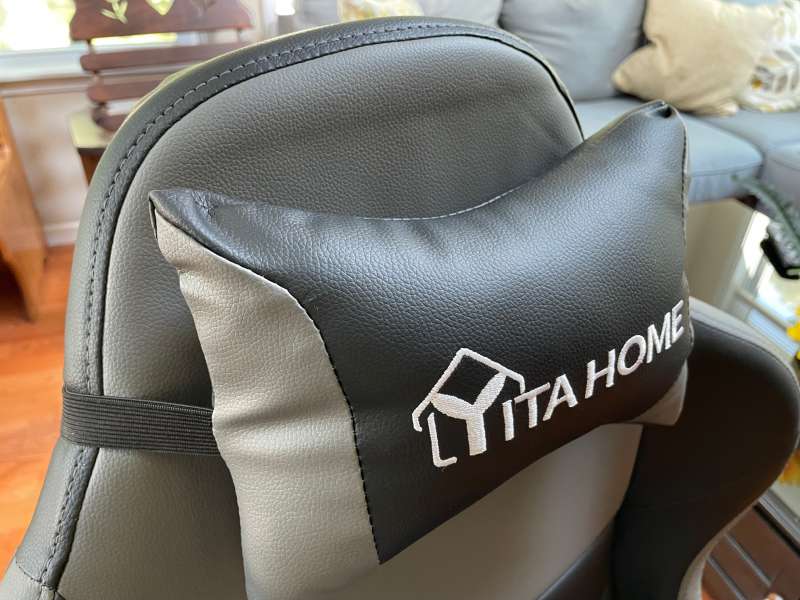 The height of the seat and armrests is adjustable and the chair swivels freely.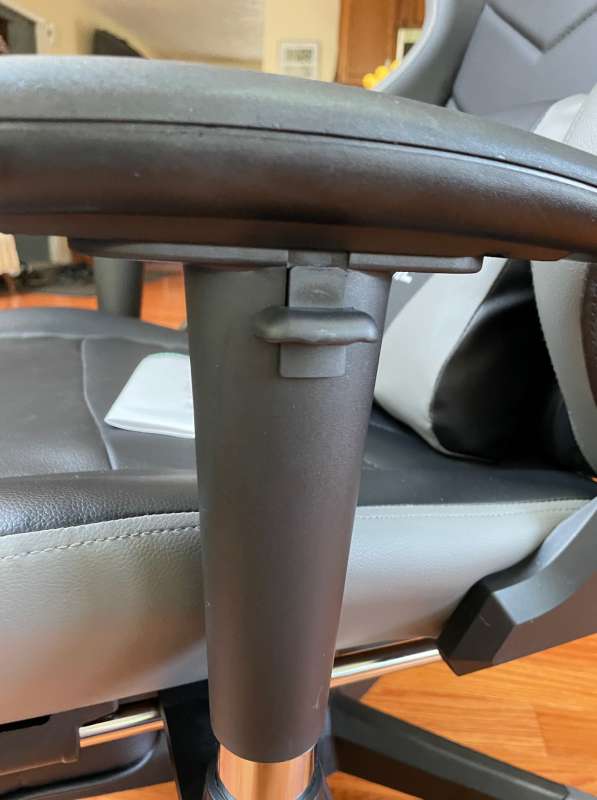 Just be careful not to get dizzy!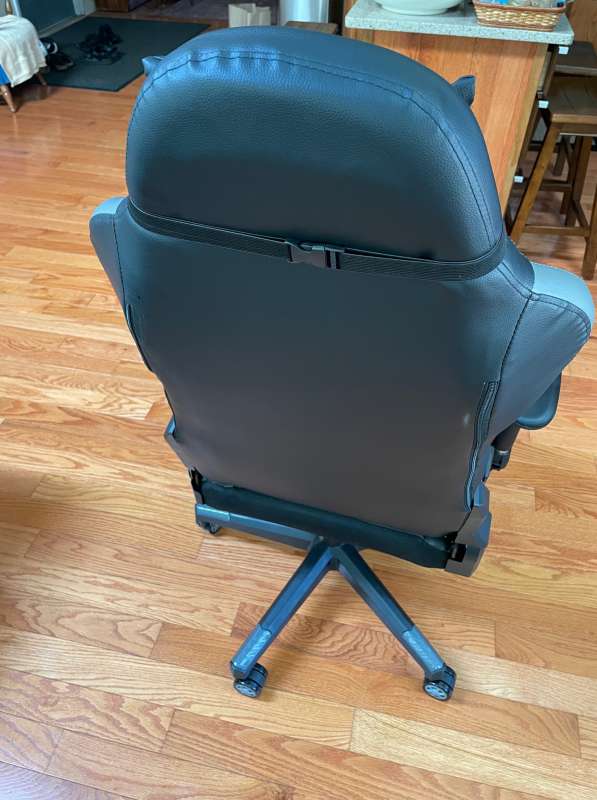 Controls are right-hand accessible.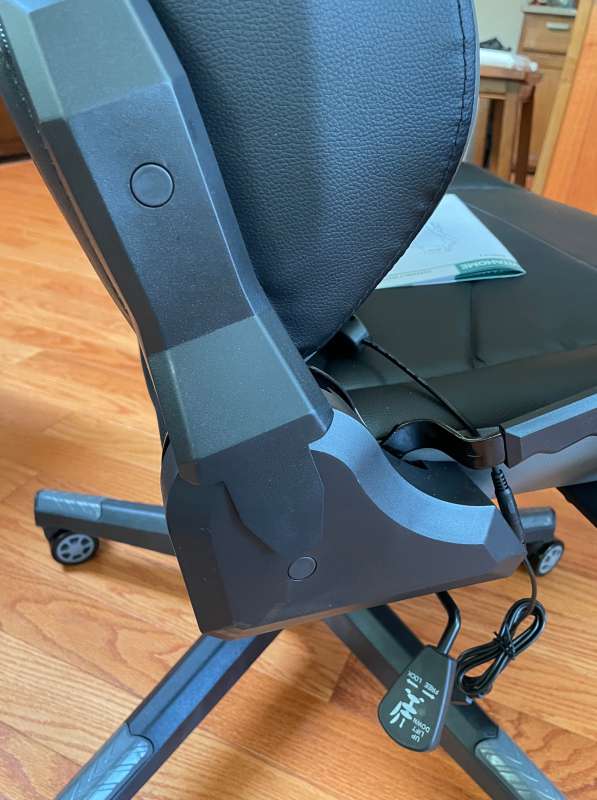 Ahhh, reclining in this chair is lovely!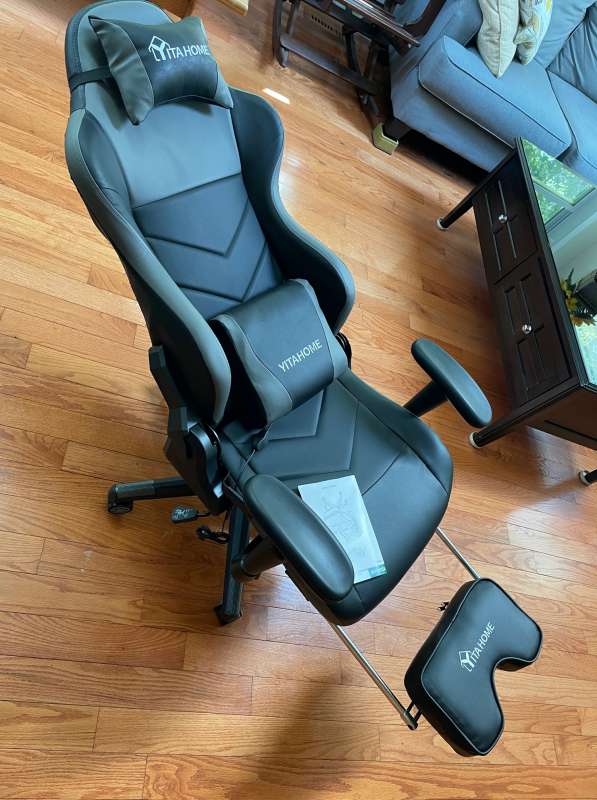 The casters move freely and easily across my hardwood floor, but in some circumstances, maybe a bit too freely. On a few occasions, I felt the chair scooting out from under me when I tried to sit. I didn't fall, but it was an uneasy feeling. Maybe some friction adjustments or brakes on a few of the casters would help.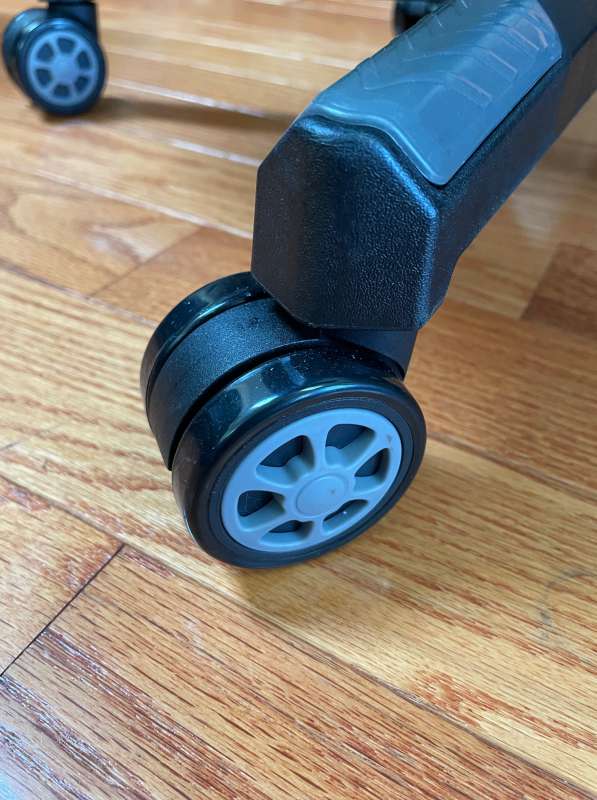 This chair is marketed on Amazon for "big and tall" people, but my wife and I are on the short side. I'm 5'6" and my wife is a tiny 4'9".  Despite that, both of us were able to find very comfortable seating positions.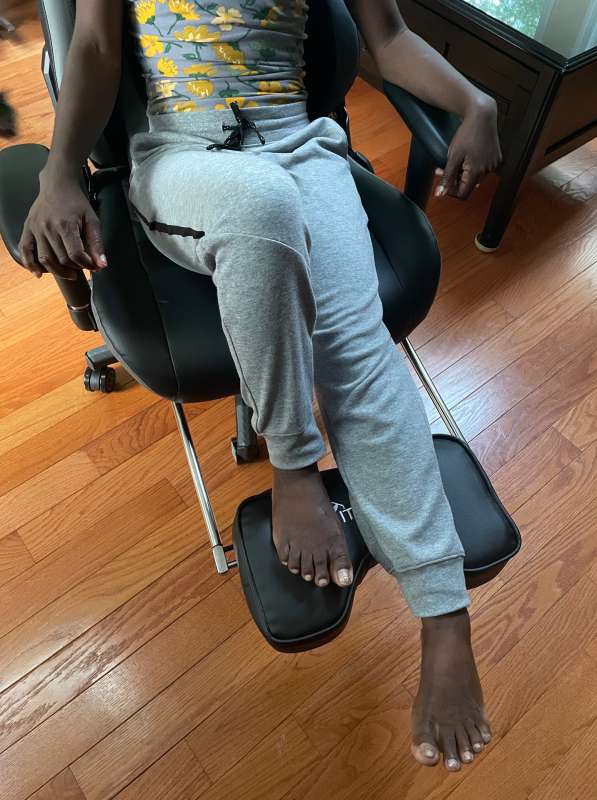 I especially liked the retractable footrest. It's very comfortable!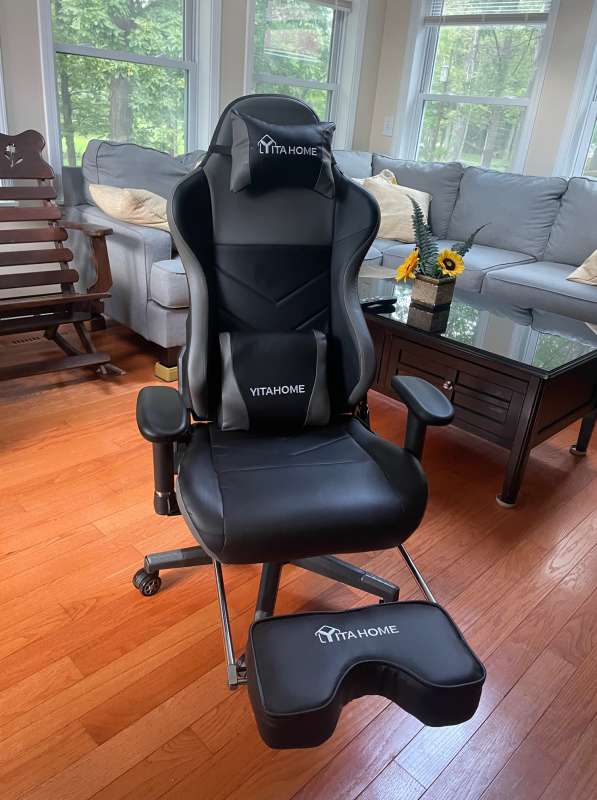 After sitting for a while, the YITAHOME Supreme Massage Gaming Chair's USB-powered lumbar massage cushion feels exceptionally good. I was concerned about repeatedly running over the cable when the chair moves around, so running the cushion off a USB battery is the way to go here.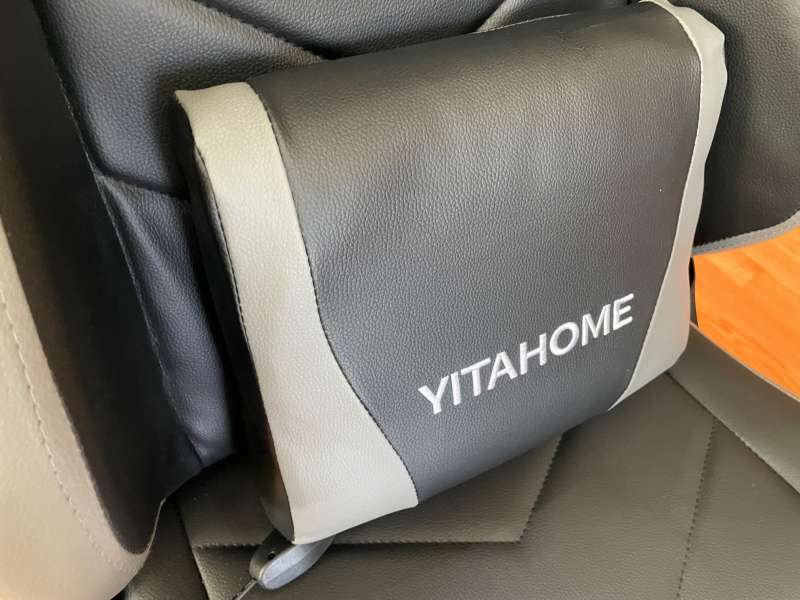 What I Like
Well-written, easy to follow assembly instructions
Only one tool is needed for assembly and it's included!
Very comfortable, even for shorter people!
What I Would Change
Brakes or locks on the casters to prevent excessive motion
Tone down the garish logos
Final Thoughts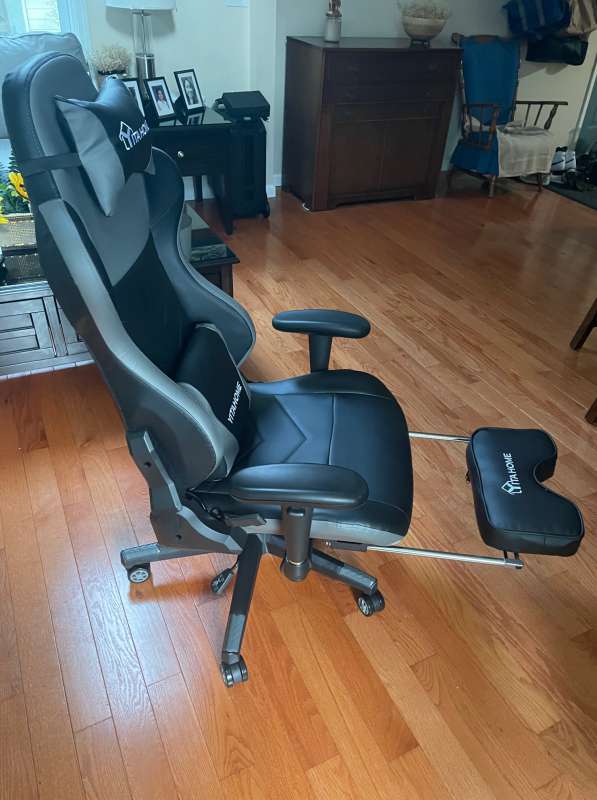 My wife and I compared several of the chairs we have around the house and decided that her favorite is the YITAHOME Massage Gaming Chair. She's not a gamer, but the chair will be ideal for her sewing. It's comfortable, adjustable, easy to assemble, and will be a great addition to her sewing room!
Price:  $179.99
Where to buy: Amazon (there's a $60 off coupon that you can clip on the product page)
Source: The sample for this review was provided by YITAHOME.