We use affiliate links. If you buy something through the links on this page, we may earn a commission at no cost to you. Learn more.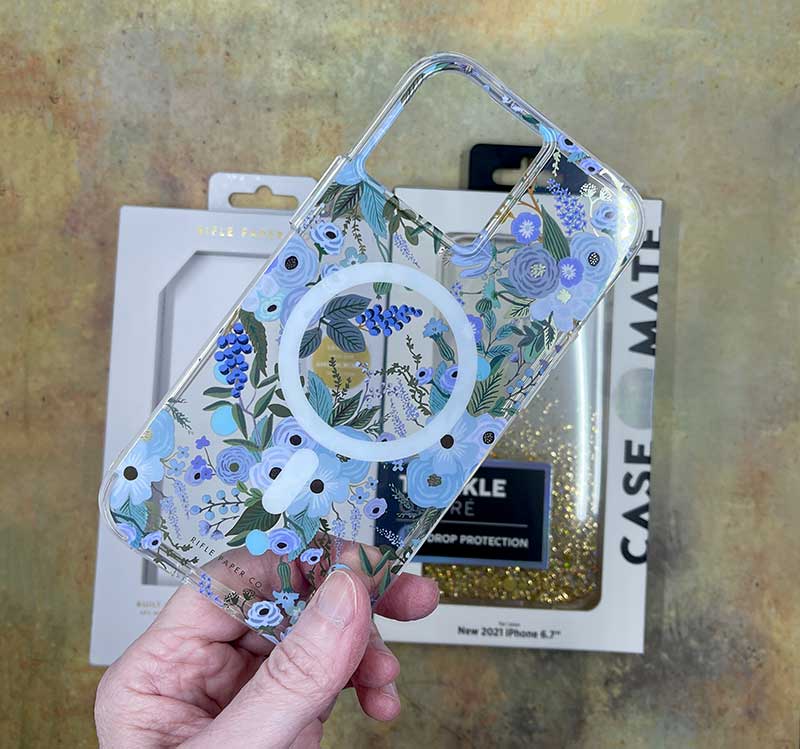 NEWS – Did Apple suck you into their new device vortex last Tuesday? It's ok, it happens to the best of us. I waffled back and forth about buying the new iPhone 13 Pro Max for a day or so but ended up ordering one because I'm the Gadgeteer. Gosh, don't judge me! 😉
Along with new iPhone announcements also come new iPhone cases and wow the case gods were crazy generous last week. It seemed like every day either FedEx, UPS, or DHL showed up in my driveway with a box of shiny new iPhone 13 cases. If you're trying to decide on a new case to protect your soon-to-arrive new phone, here are a few to check out.
Rifle Paper Co. iPhone 13 case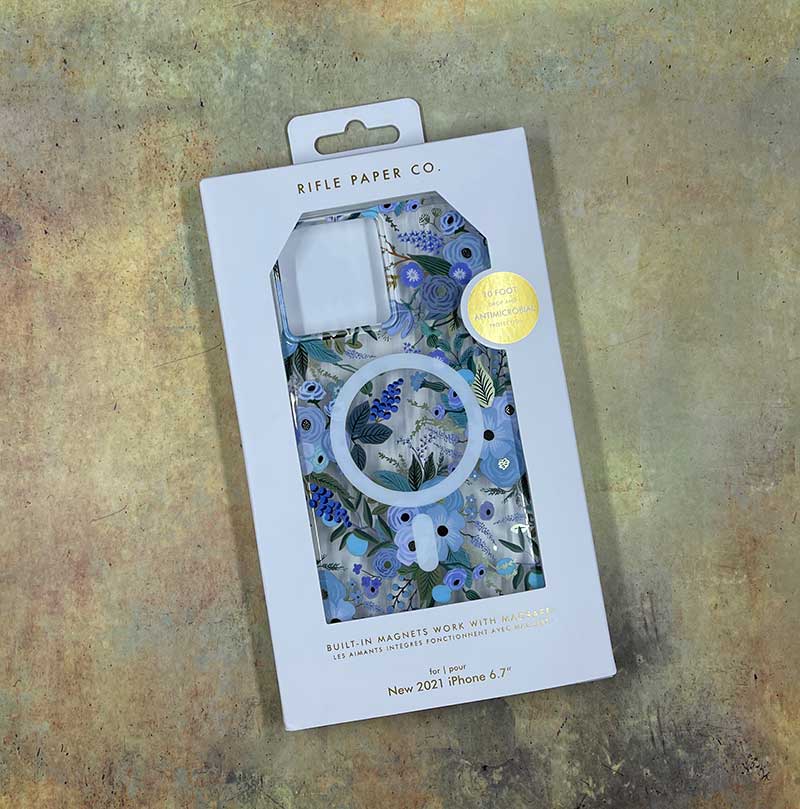 Have you guys ever heard of Rifle Paper Co, because I haven't. I'm happy to report that their iPhone case is really nice. They sent me a sample that is a feminine style with pretty blue flowers on a clear case.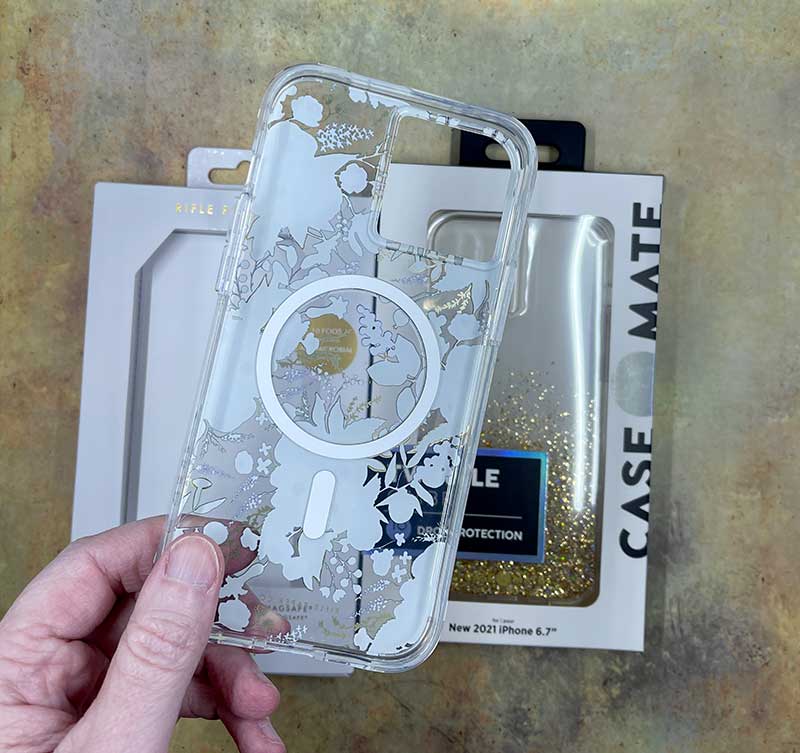 The case itself is flexible which means that it won't cause you to use profanity when you try to insert or remove your new phone.
The case isn't too thick or bulky but it does provide 10-foot drop protection and according to the package, it even provides antimicrobial protection because microbes can ruin a good day with their badness.
I also like that the Rifle Paper Co case has built-in magnets that make it compatible with any MagSafe accessories that you might have.
The case shown above is priced at $38 on riflepaperco.com and Amazon where you can find other styles as well.
Totallee iPhone 13 case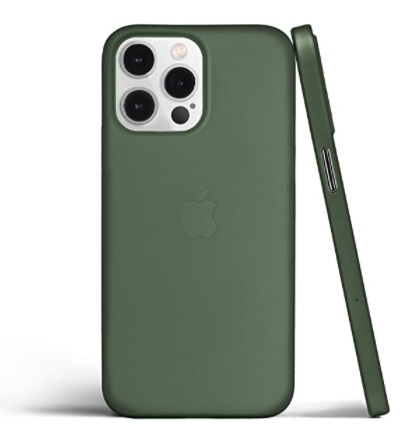 Totallee is well known for their incredibly thin cases that feel like they are barely there, but still provide protection from everyday abuse. The latest Totallee cases for the iPhone 13 series of phones include the ultra-slim case which is only 0.02 inches thick! This case is available in a few different colors including the green version shown above. The price is $39 and you can buy the cases directly from totalleecase.com and on Amazon.
Case-Mate iPhone 13 case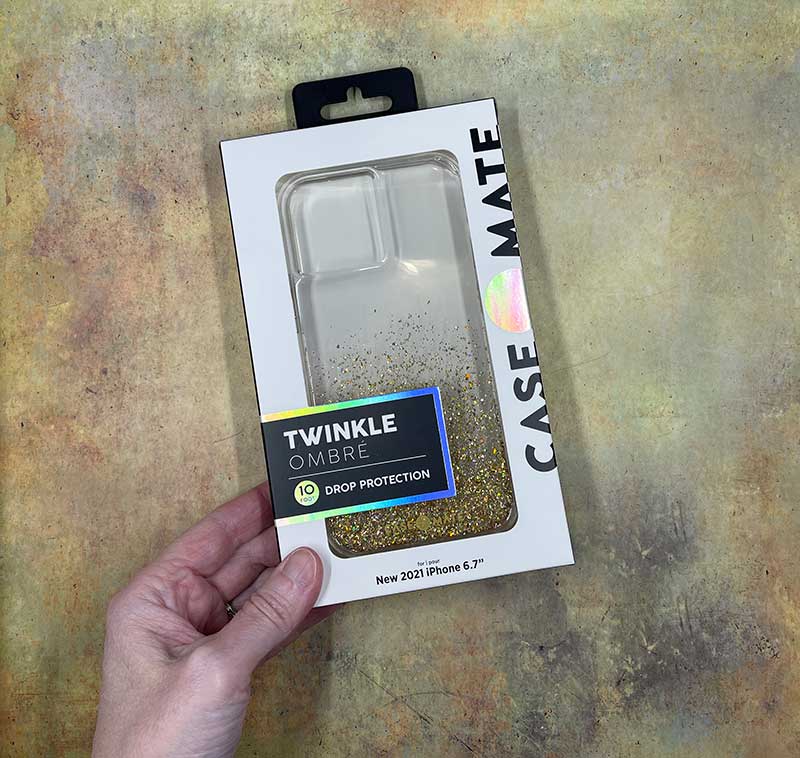 Case-Mate cases are similar to the Rifle Paper Co. cases in that they tend to be clear cases with interesting patterns like their Twinkle Ombre version that they sent for me to check out.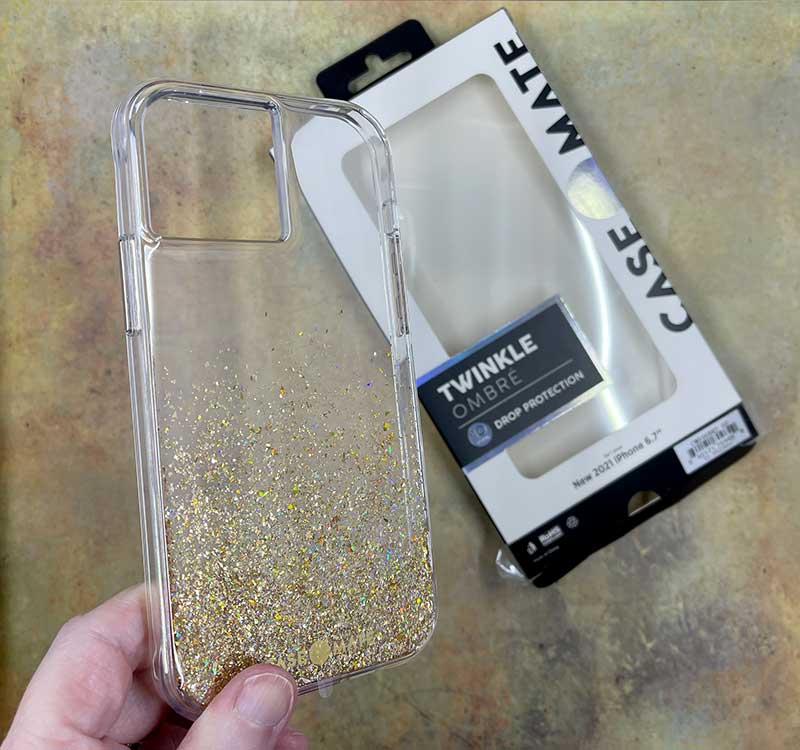 This case has flexible sides for easy insertion and removal and molded buttons with metal button covers which is something I've not seen before. Note that this particular case does not have built-in MagSafe magnets, but Case-Mate offers other cases that do have that feature. This case does offer 10 ft drop protection. You can buy the Case-Mate Twinkle Ombre case from case-mate.com for $45 and on Amazon for $32.00.
Pelican iPhone 13 case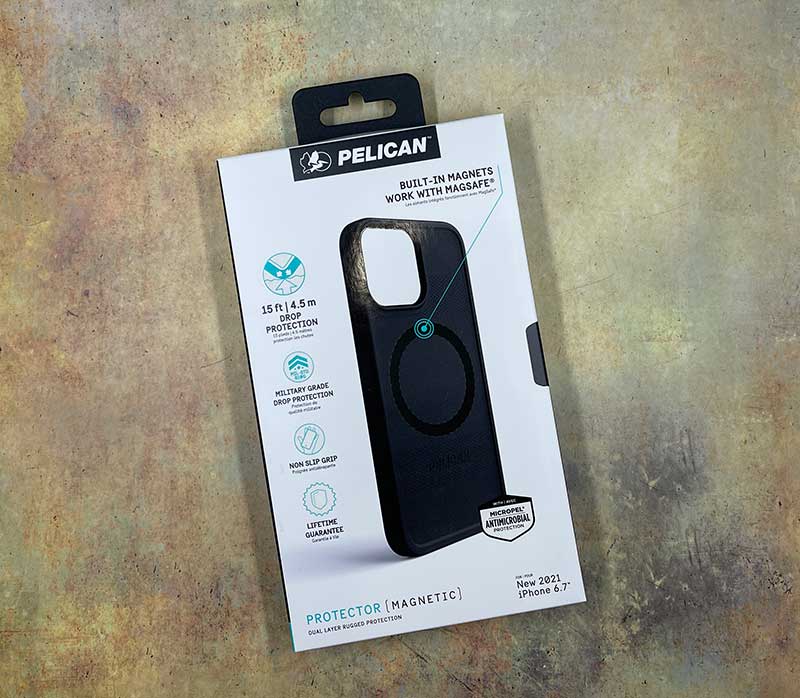 Let's shift gears a bit and switch from pretty cases to a case that's main priority is protecting your investment – aka your new iPhone. It's the Pelican Protector case.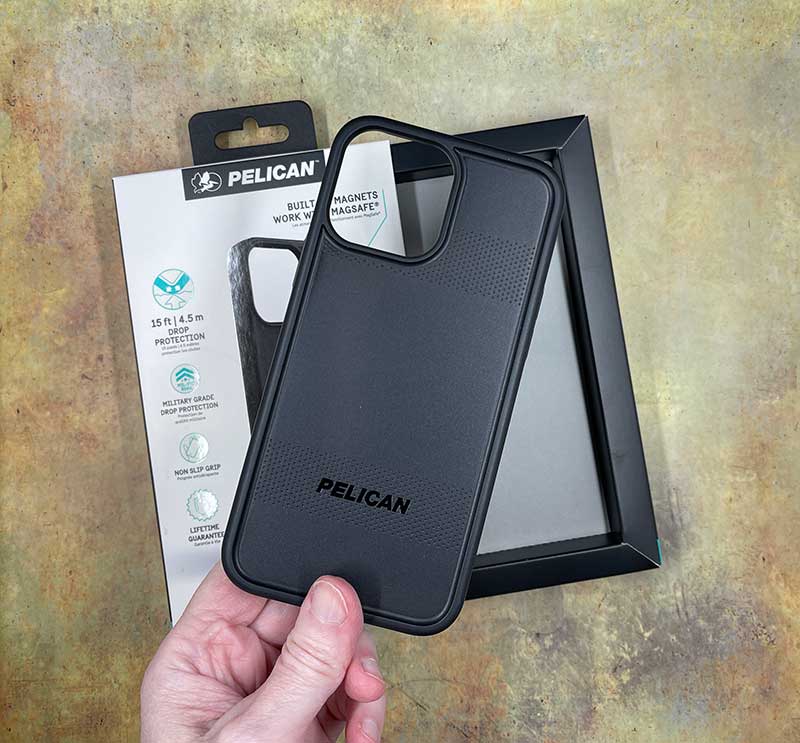 The case itself is not flash whatsoever, so it's many guys will like it quite a bit.
The case has a protective ridge around the camera bulge and even around the sides.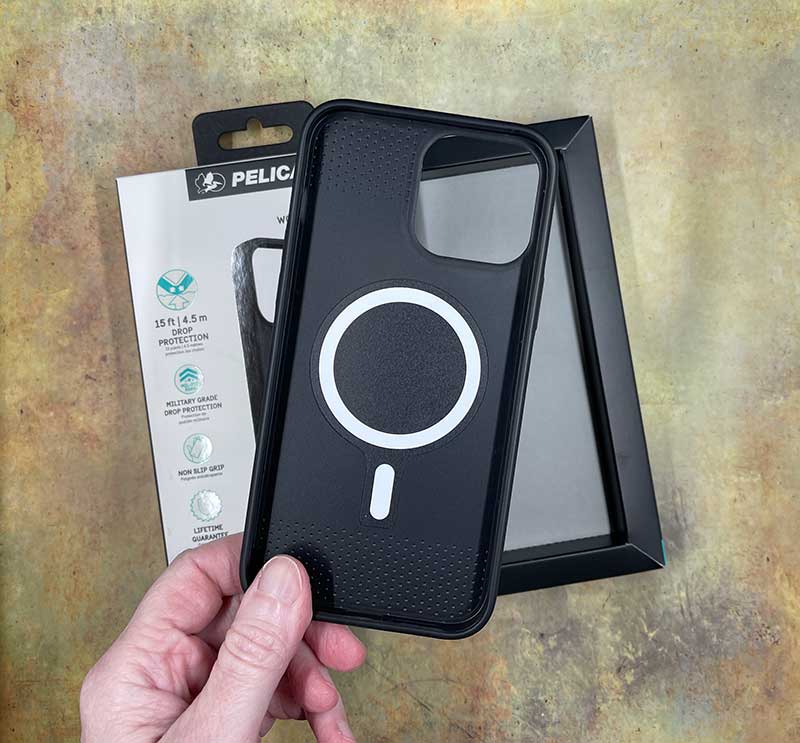 The interior of the case has built-in magnets that work with MagSafe accessories.
The Pelican case provides military grade protection and will make sure your phone survives a 15 foot drop and it also provides protection against microbes so take that germs!
Want one? The price of the Pelican Protector iPhone 13 case is $40 from case-mate.com and $49.99 on Amazon.
Smartish iPhone cases and accessories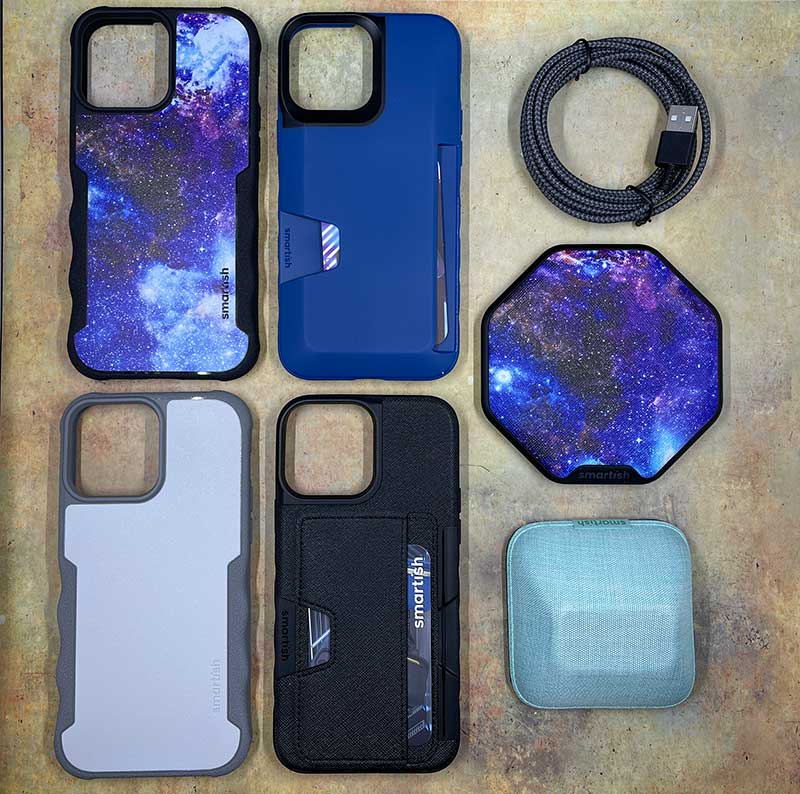 If you want something a bit more "out there", then you have to take a look at the wild Smartish iPhone 13 case that has a space/galaxy print. There's even a matching Charge Island wireless charger that they sell.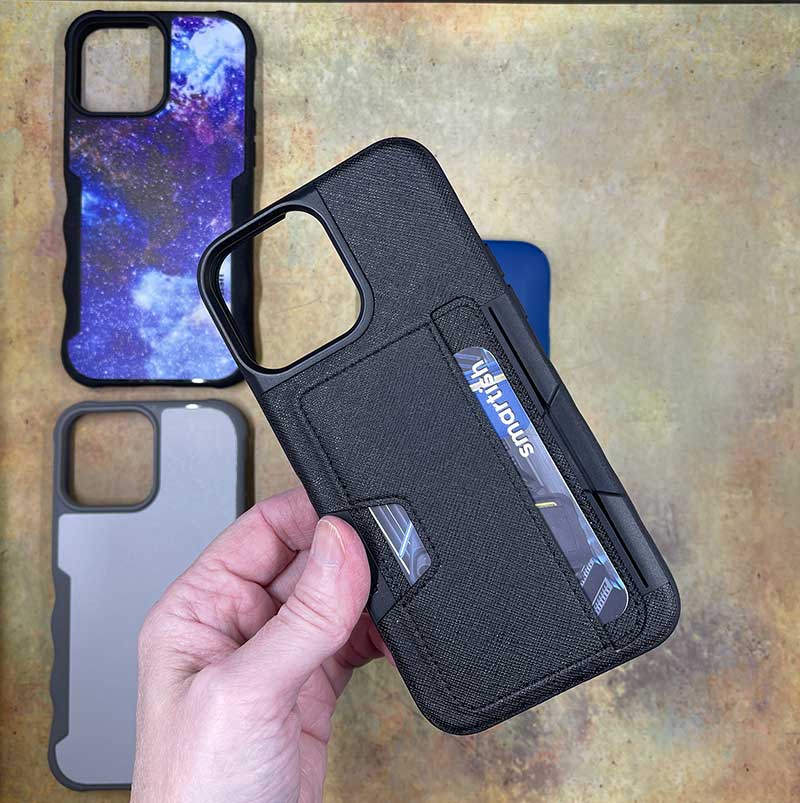 Not into space? No problem. How about one of these Wallet Slayer cases that feature a card slot in the back that can hold 3 of your most used cards. The one above is called Black Tie Affair and has a canvas feel. It's only $24.99. There's also a blue one that they sent me that is called Blues on the Green which is $19.99.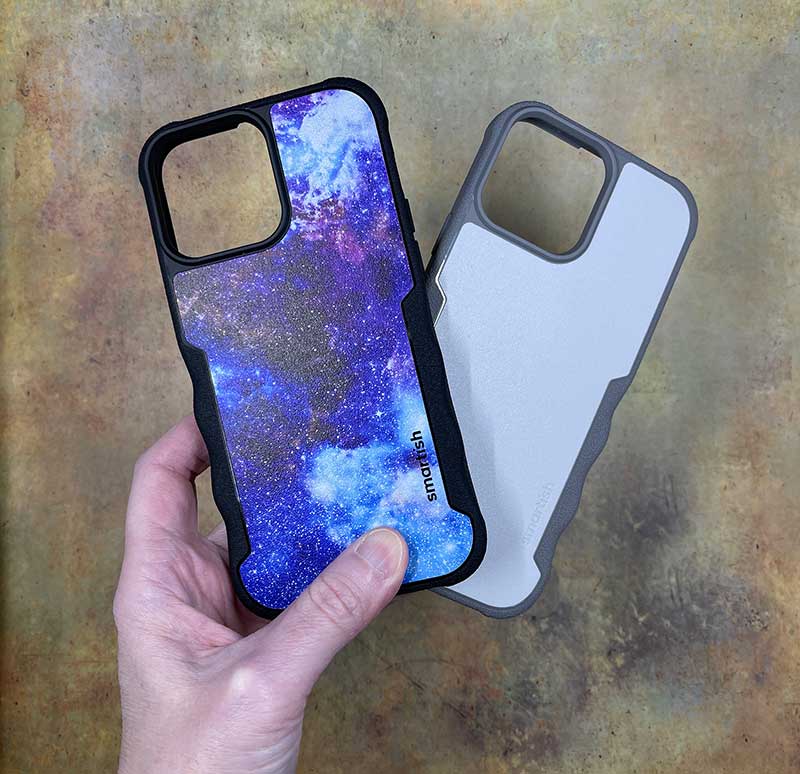 Here are the Smartish Gripzilla cases that have molded grip curves on the sides.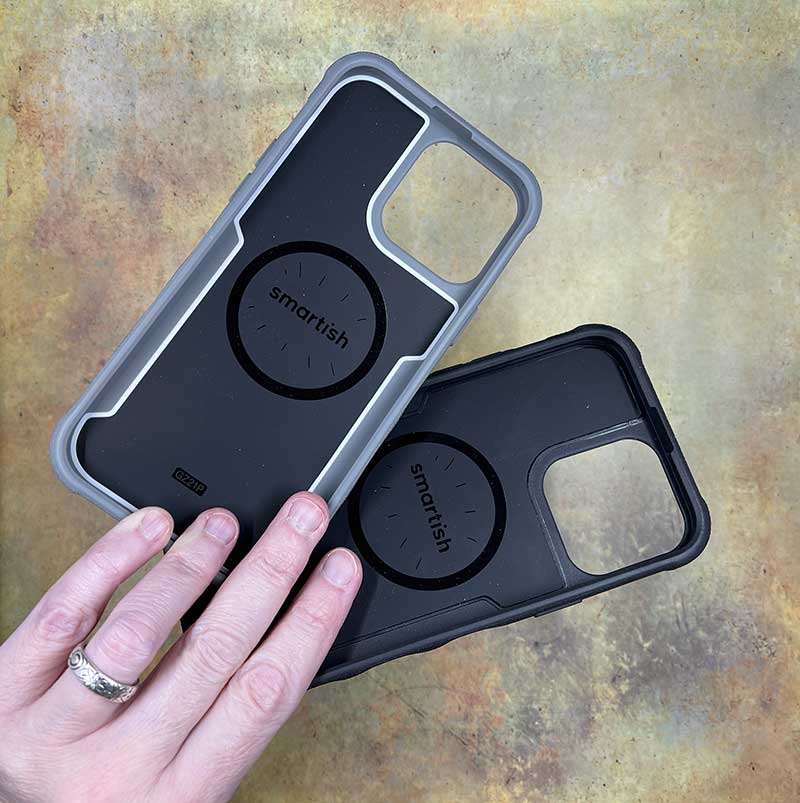 There is protection around the camera module and wrap around protection for the display. And yay, they are MagSafe friendly with built-in magnets. They are $24.99.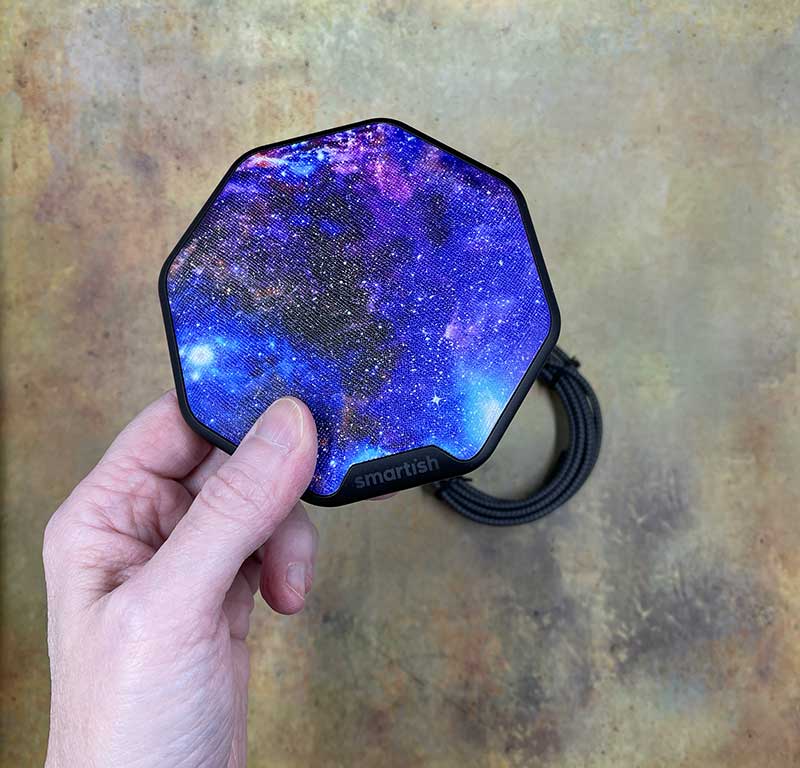 Here's a closer picture of the Charge Island wireless charger which comes with a very nice braided USB-C cable. It's priced at $29.99.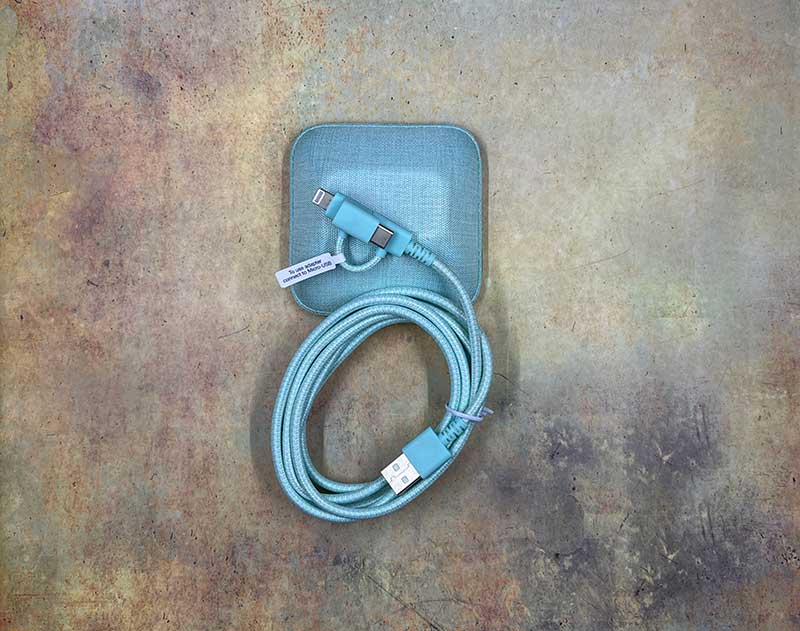 And if cables annoy you by never being where you expect them to be like not on the floor, check out the Cable Wrangler which is a fabric-covered block that has built-in magnets that can hold the end of the cable to keep it from falling on the floor when you're not using it. It's $19.99.
Check out all the gear that Smartish offers by visiting smartish.com or Amazon.