We use affiliate links. If you buy something through the links on this page, we may earn a commission at no cost to you. Learn more.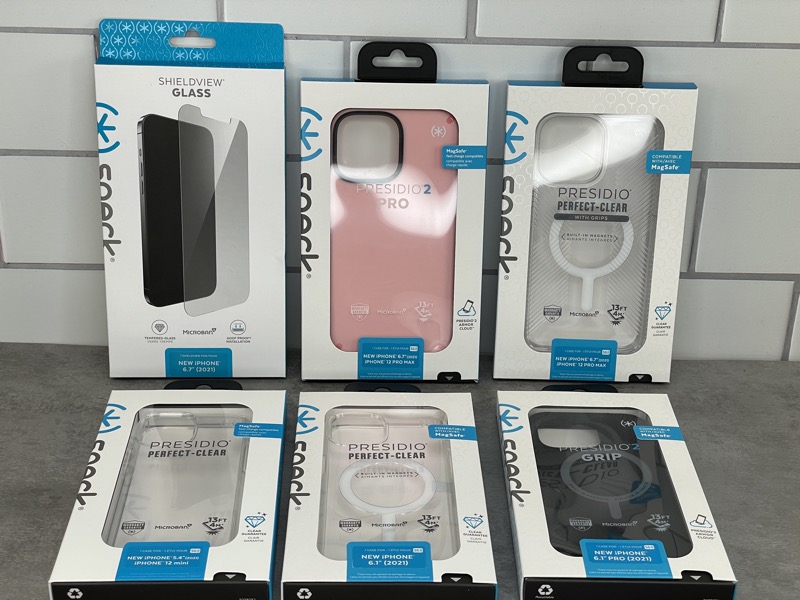 NEWS – Once again, it's new iPhone season, and that means new matching cases. Speck has once again produced some durable, high quality cases with their Presidio line, with something for everyone to show off your latest from Cupertino.
This Presidio Perfect-Clear is so tough, I'm actually giving it a hard squeeze. It barely budges, except for the semi-bendy sides. This one is designed for the 2020 iPhone 12 mini, and the recently announced 2021 iPhone 13 mini. You'll note the package is labeled "NEW iPHONE 5.4″ (2021)", probably printed before the official phones and name was announced.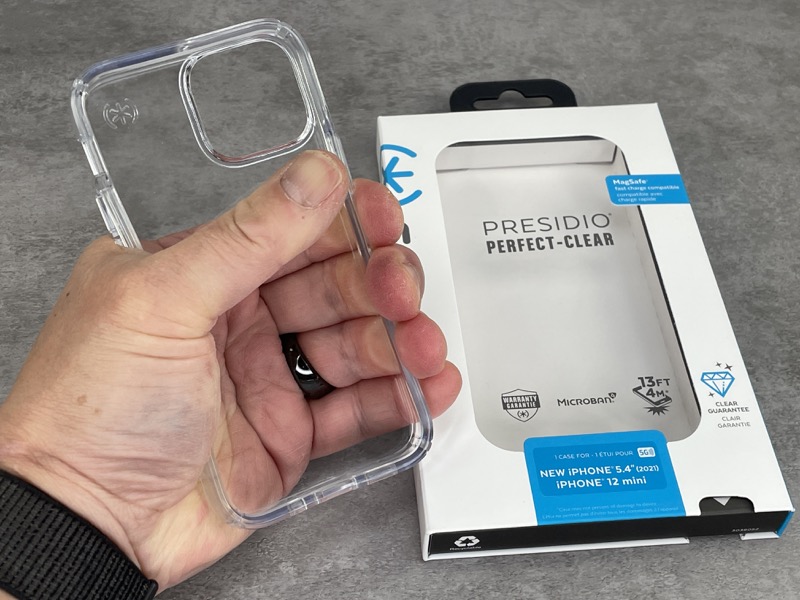 My son happens to have an iPhone 12 Mini, and it does fit in the case! However, he noticed the cutouts were slightly off, but still works. It appears this case was designed to fit both the 12 Mini and 13 Mini.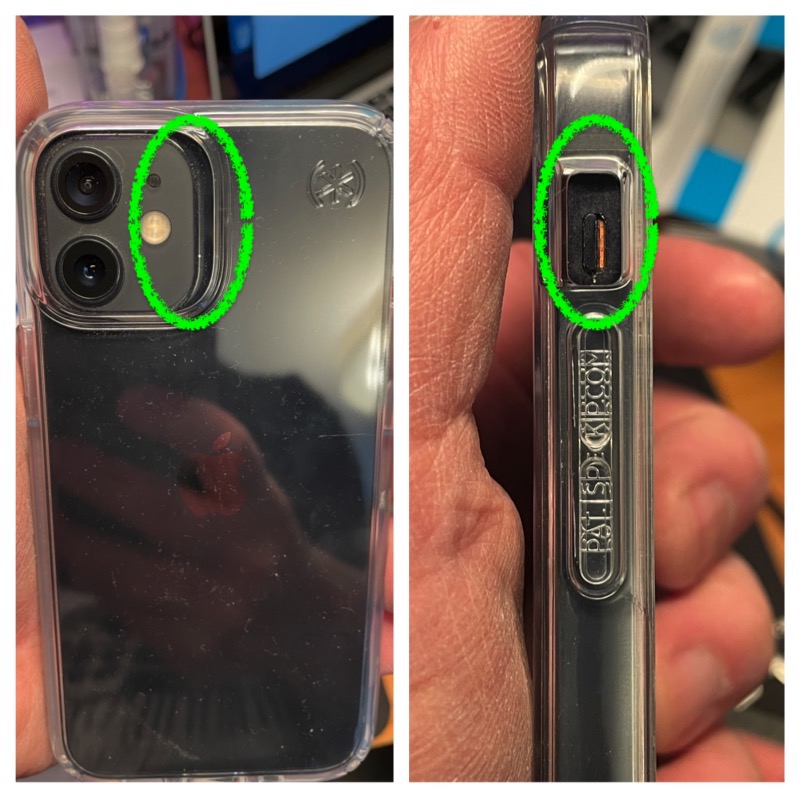 For the slightly larger 12/12 Pro and 13/13 Pro are two samples of a clear Presidio Perfect Clear with Magsafe, and Presidio2 Grip with Magsafe. Both contain the telltale circle of magnets, but it's not visible from the outside on the Presidio2 Grip.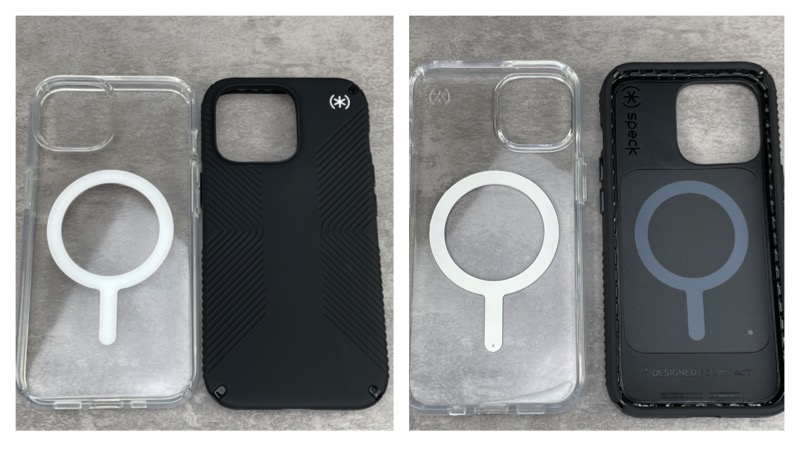 The Presidio2 Grip is covered in ridges for tenacious grip. I like the co-molded hard buttons on the side. Again, it appears this case was made to fit the iPhone 13's slightly larger cutout sizes.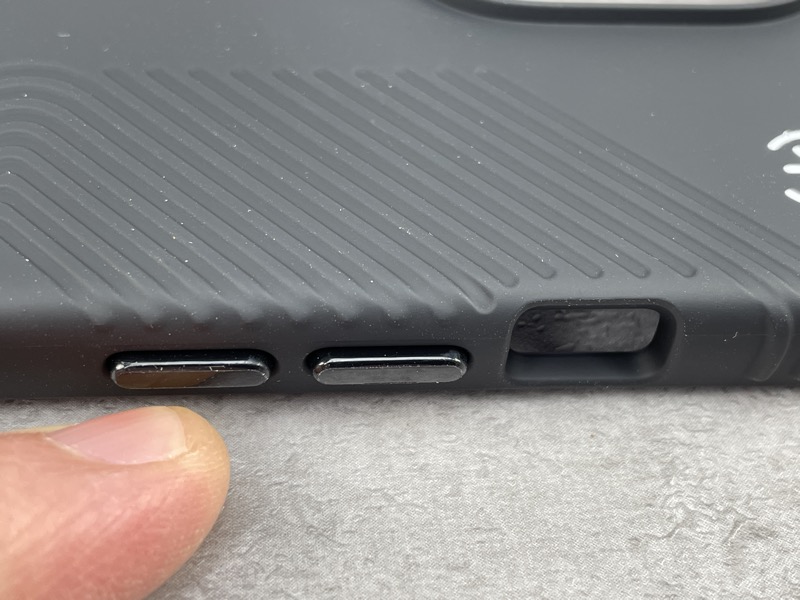 For the extra large iPhone 12/13 Pro Max,  here are two more samples: The pink Presidio2 Pro and a Presidio Perfect Clear with Magsafe. The pink Presidio2 Pro doesn't have the Magsafe ring, but the packaging states it's Magsafe compatible.

Now that Speck has your back covered, it's time to cover your front! The ShieldView Glass screen protector is a tempered glass cover that comes with a "Goof Proof" alignment frame for a perfect fit for your new 2021 iPhone 13 models (6.7″ Pro Max pictured).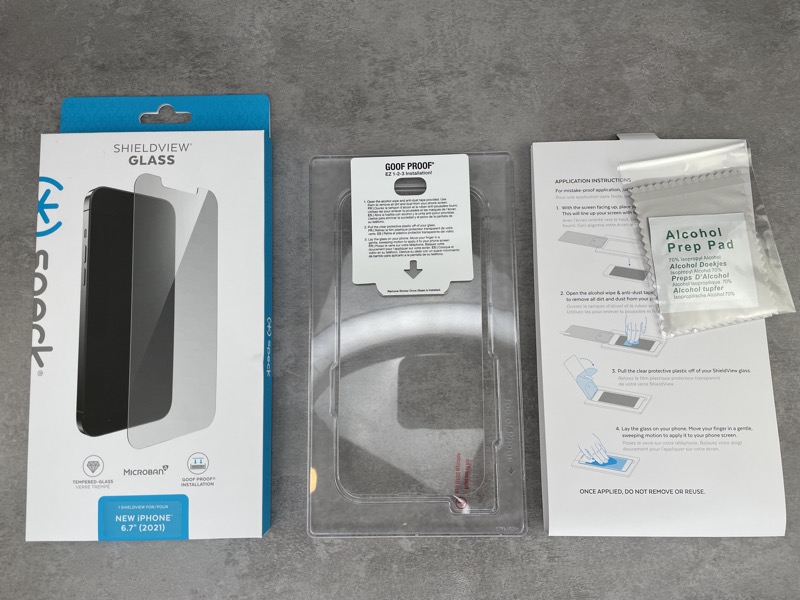 Visit the Speck website to view their complete line of iPhone 13 cases and screen protectors.