We use affiliate links. If you buy something through the links on this page, we may earn a commission at no cost to you. Learn more.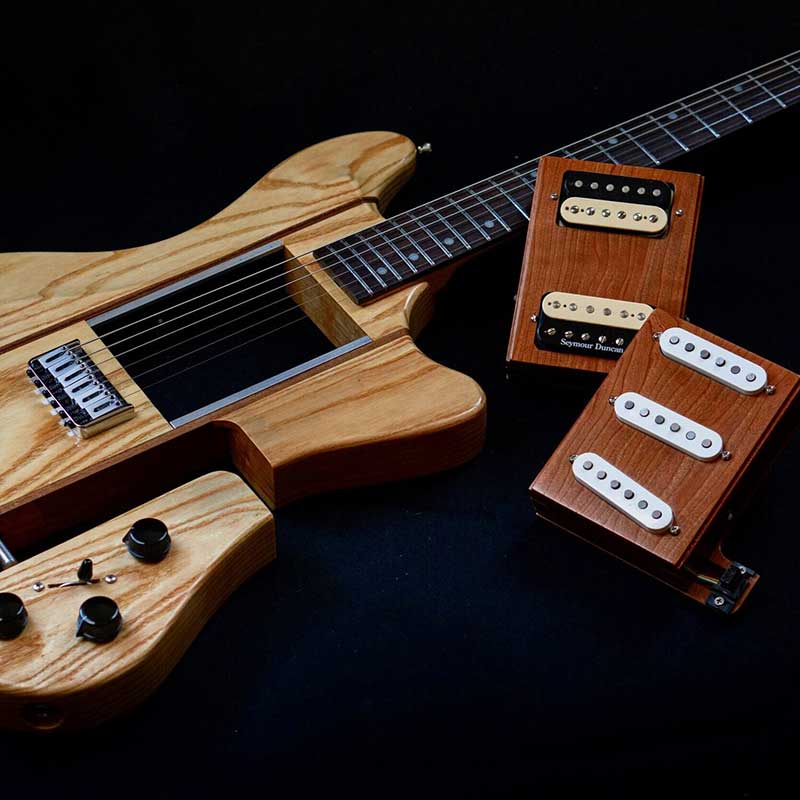 NEWS – At one point in time, I owned 6 or 7 ukuleles because I kept wanting to try different sizes and different woods to test different tones. I think electric guitar players will flip over Reddick's Voyager Modular Guitar which has interchangeable pickups and interchangeable pickup controls for easy customization. Want your guitar to sound like a Fender Telecaster? No problem. Want it to have humbucker pickups? No problem. How about that single coil vintage tone? Just plug in the single coil vintage pickup module and start strumming. Best of all, you don't need any tools to swap out the pickups and pickup controls. How cool is that?
The Reddick Voyager Modular guitar is available ash, cherry, or walnut (all of them look gorgeous) and is priced at $1499 for the body and comes with 2 and 3 pickup modules. If you want to buy other pickup modules, they are $199 each. At the time that I'm writing this, there's only one pickup controller module available and it ships with the guitar body. Head over to reddickguitars.com for more info.