The Gadgeteer is supported by readers like you! If you buy something through links on our site, we may earn an affiliate commission. Thank you! Learn more.

REVIEW – Everyone in my family has traded in privacy for convenience.  We all share our location with Google and each other, we have smart devices listening to us throughout our house and we don't kid ourselves that our phones aren't eavesdropping all the time. When the Invoxia GPS tracker came up for review, I grabbed it to see if it did a better job than Google at locating my family.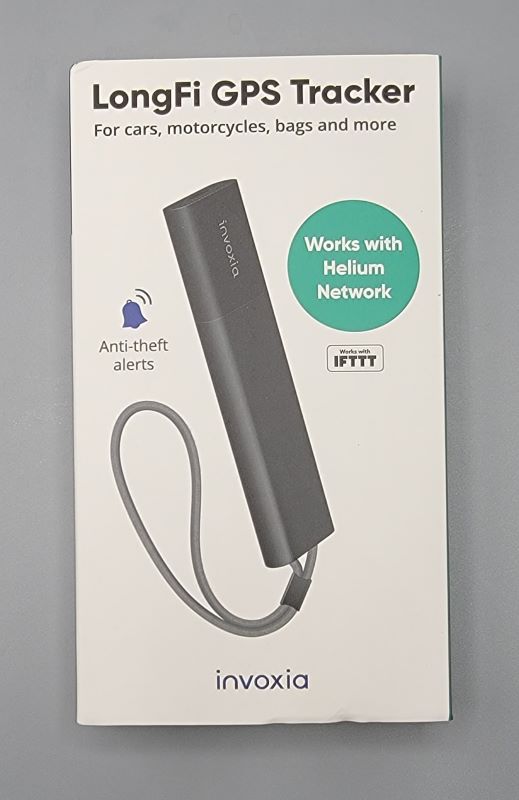 What is it?
A small, lightweight GPS tracker that uses LongFi and the Helium Network to track locations while using very little power.
What's in the box?
The tracker, a micro USB charging cable, and a quick start card
Specs:
Weight:  30 grams (about six nickels)
Dimensions:  4.1 x 1.1 x .4 inches
Characteristics:   · Positioning: WPS (Wi-Fi Positioning System), GPS Connectivity: BT4.0 (BLE), Helium Network, Certification: CE, FCC, UN38.3, Materials: ABS plastic, black anodized aluminum, grey leather, P33 protection against the environment
Operating temperature range: 0°C to 40°C
Temperature range limits: -20°C to 60°C
Compatibility iOS 12.0 or higher, compatible with iPhone, iPad, and iPod touch; Android 5.0 (Lollipop) or higher.
Safety:  Secure storage and transfer of personal data
Warranty:  1 year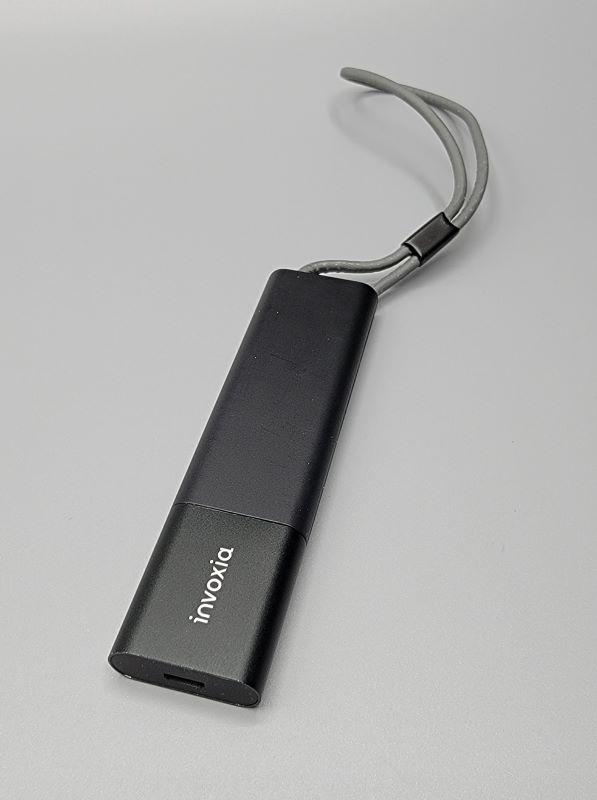 Design and Features
As soon as I opened the box, I took a few Gadgeteer photos and then I set it to charge.  In the meantime, I downloaded and installed the Invoxia app that is used for setup.  My initial impression of the build quality is that the tracker seems pretty rugged. It's made of metal and there is a micro USB charging port on one end and a strap on the other in case you want to attach it to something.  I registered it and set the tracker in my husband's car to begin my virtual stalking.
The Invoxia LongFi GPS tracker offers tracking with unlimited range (and no cellular fees) because it uses the Helium Network, which is a peer-to-peer wireless network that connects devices to the internet.  The benefits of using this network are that it can operate without a phone or Bluetooth connection and also offer excellent battery life.  It takes about  90 minutes to charge the device and it can operate between one and six months without needing a recharge (depending on the settings).  The tracker comes with a three year subscription to the Helium network and after that, it's about $20 a year to keep it connected.
I was so excited to try this little gadget, but I did have a little trouble initially.   Sometimes the tracker worked perfectly but occasionally it would stop communicating for a few hours for no reason.  I couldn't figure out why, but I reached out to customer support and they quickly responded that since this tracker works on a developing network and is very low power, so you get better performance with the Invoxia logo facing up and by avoiding direct contact with metal, magnets or electronics.  My husband drives a Tesla, which I'm pretty sure is all magnets and electronics!  Also, according to the Helium website, I live in a Helium dead zone.  During the course of the month that I was testing the tracker, they improved the network in my area.  So I'm not sure which thing fixed my tracker, but it started working great about halfway through the month and it has had excellent performance ever since.  It's probably a good idea to check your Helium coverage if you're considering this product and keep in mind that the network is improving all the time.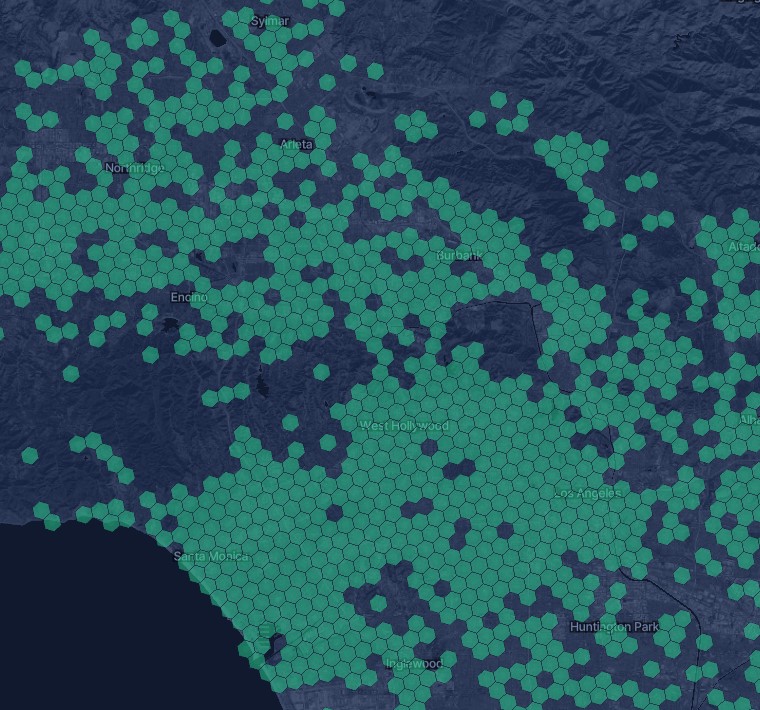 So let's talk about how this thing works and what you can use it for because the number one question my friends had for me was "OK, but why do you need that?"  And I guess that's a good question, if all this tracker did was tell you where the tracker was.  But there are so many uses for it!  First of all, with the app you can locate the tracker if you're within Bluetooth range.  So that essentially makes it similar to a Tile or AirTag.  The app will let you know how close you are to the tracker and you can make it beep to help you find it.  Yes, it's bigger than an AirTag, but an AirTag relies on the Find My network which depends on an Apple device or accessory being nearby if you're out of Bluetooth range.  This tracker uses Helium,  and because I can't see a coverage map for the Find My network, I can't say for sure how these compare, (and it would definitely depend on your location and network coverage of both networks).   All I can say is my tracker worked fairly well when I had no Helium service and very reliably once service was upgraded in my area.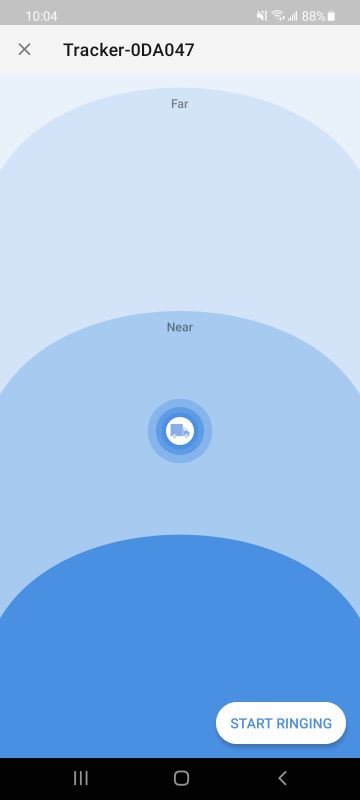 Some users buy this tracker to use like "Lojak."  The app allows you to define a radius and alert you with a phone notification if it leaves that area, detects motion or even just a tilt.    It needs charging so infrequently that you could attach a small battery backup to it, conceal it on an item you are worried about losing and it would work for a very long time.  The website even has a testimonial from someone who attached it to their motorcycle, was alerted to the theft and the tracker enabled recovery.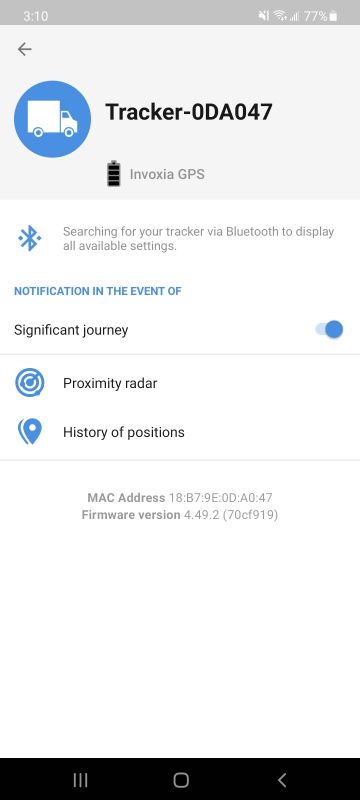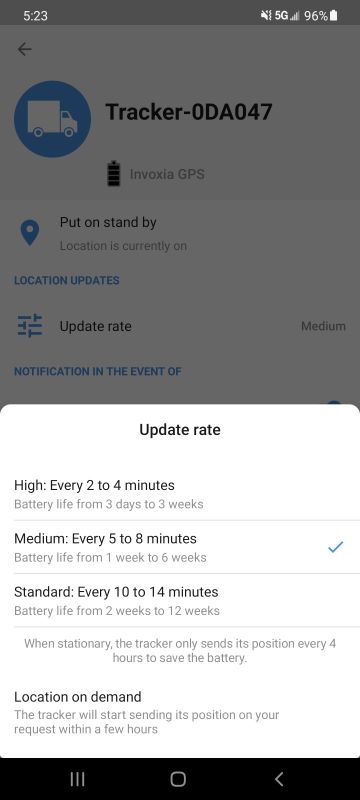 It could also be used to trigger a series of actions because it supports IFTTT automation. If you define a radius around an area like your home or work, when you leave for work with the tracker, you could have a series of actions take place, such smart lights and the thermostats adjusting themselves automatically.   In practice, I use all my gadgets through either Google or Alexa, so I don't really need that particular functionality.  However, I put the tracker in my husband's car and defined an area around his work so that when he starts to drive home, I'm sent a text.  I never know when to start dinner unless he texts me, and sometimes he forgets.  Between the text and the notifications when the tracker is on the move, I always know when he's leaving work.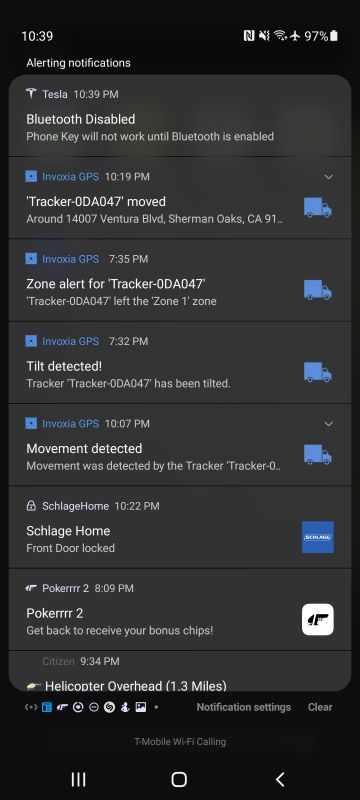 They also advertise that there is an emergency button that you can press that would text a friend or loved one that you pushed the button (and therefore need help or whatever you've arranged the button to mean).  The button is on the back of the tracker and it's pretty subtle – just a round depression in the case.   This is a function that also requires you to use IFTTT, and while I think it's a neat idea, some users of IFTTT say there can be a significant lag in their system if you aren't paying for their premium service.  That could be a problem if you're depending on that button to alert someone in an emergency.  Personally, I didn't experience much of a lag, but phone notifications that didn't rely on IFTTT came quicker.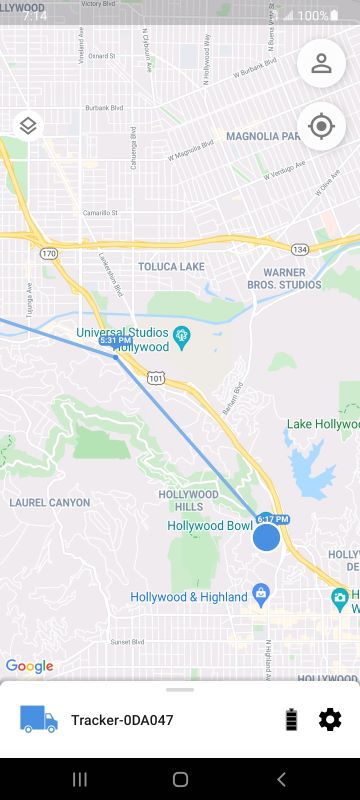 The tracker maps where it has been and holds on to up to a year's worth of data, all plotted by date and time.   It's important to note that it isn't an exact map, however. In the journey above, we traveled on the freeway but the tracker only shows the locations it was in when it updated and draws a line in between. As for accuracy, if you are within Bluetooth range, it's very accurate, but without that, I would guestimate the accuracy is within 50-100 feet.  I think it's about the same as the Google location sharing my family uses.  In the below screenshot the tracker has us sitting in much better seats at a concert than we were actually in (I had the tracker in my handbag).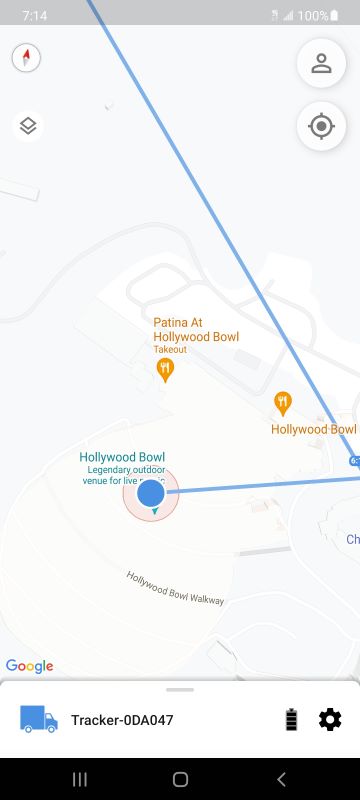 What I like
IFTTT functionality
Variety of uses
What I'd change
Broader Helium coverage (but it seems like that is coming)
Final Thoughts
The Invoxia LongFi GPS Tracker is a neat little GPS tracking gadget that can be used in a number of ways!
Price: $129
Where to buy:  Invoxia Store
Source:  The sample for this review was provided by Invoxia
Support The Gadgeteer
:
The Gadgeteer is supported by readers like you! If you buy something through the links on our site, we may earn a small affiliate commission. Thank you! Learn more.