We use affiliate links. If you buy something through the links on this page, we may earn a commission at no cost to you. Learn more.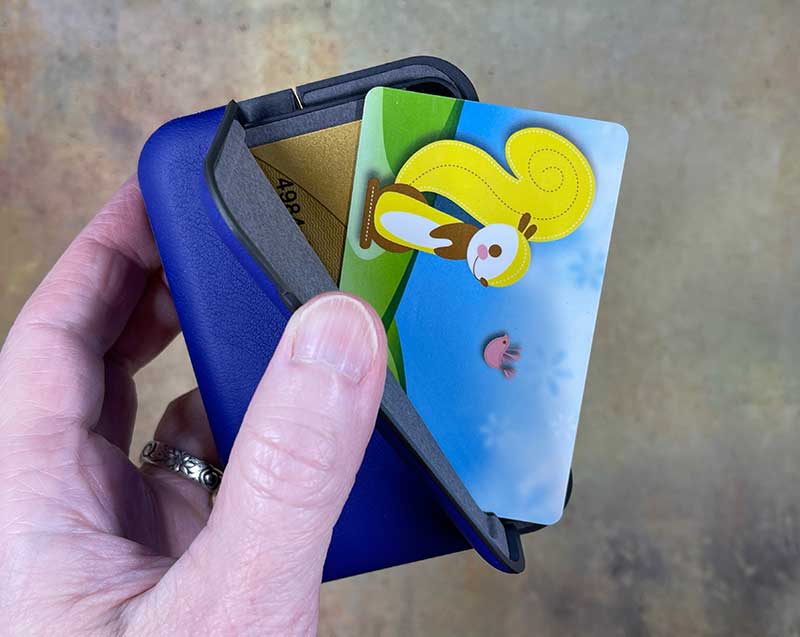 REVIEW – I'm always on the lookout for my next favorite wallet. For the last 6 months, my favorite has been the AKEENi XSTO minimalist wallet that I reviewed back in December. It's always going to be one of my favorites because it has the Gadgeteer logo engraved on it. But I recently received the Bellroy Flip Case wallet to try. It pairs leather with a uniquely compact design. Will it become my new fave? Let's find out.
What is it?
The Bellroy Flip Case is a wallet that is designed to hold 6-8 cards and is available in 5 leather colors.
What's in the box?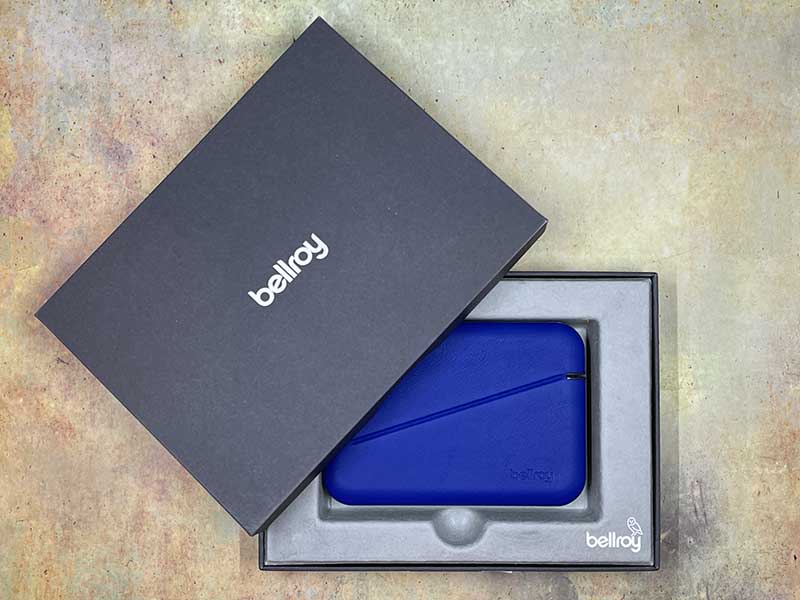 Design and features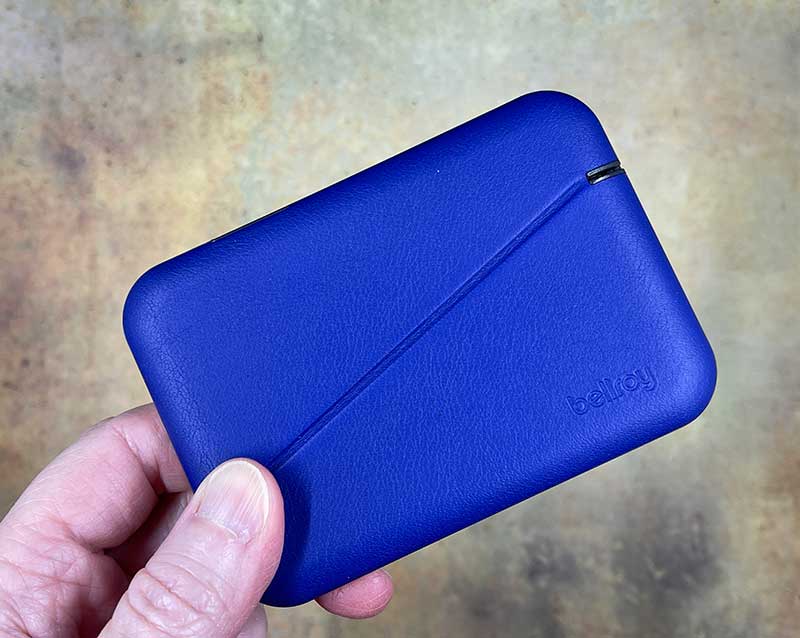 Like all of Bellroy's products, the design ranks right up there with functionality. The Flip Case wallet not only looks great, and feels great in your hand, it also offers some great storage features. That's 3 greats in one sentence. Is that a record for me?
Seriously though, let's talk about the design of this wallet. First of all, it has an eco-tanned leather exterior in your choice of 5 colors. The interior is made of a polymer that gives the wallet a hard shell that gives it smooth rounded corners and edges that allow it to easily slide into a pocket in your jeans or a pocket in your EDC bag.
The Bellroy logo is a small non-obtrusive stamp on the corner. I appreciate it when brands don't feel the need to plaster their logo all over their products.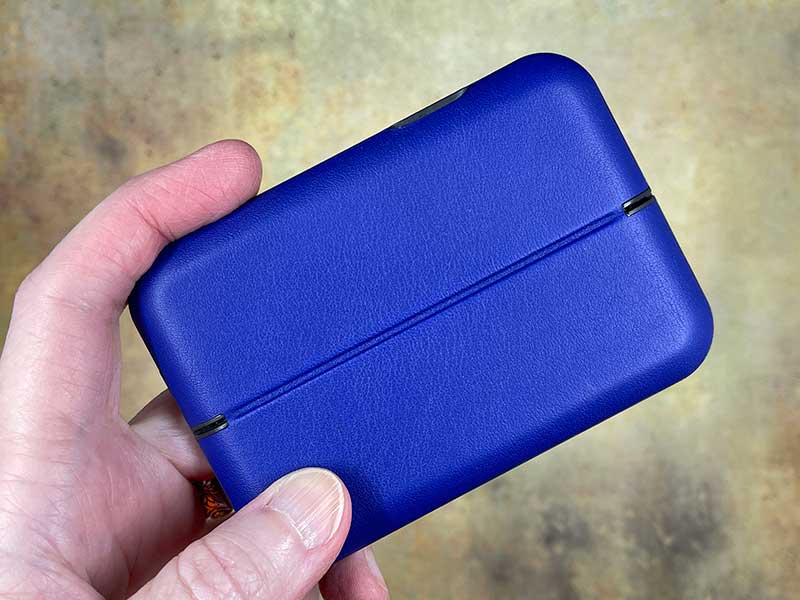 The cool thing about the Bellroy Flip Case wallet is its 2 storage compartments that are secured behind a magnetic trapdoor on each side. That's right, this wallet uses magnets so +5 cool points achieved.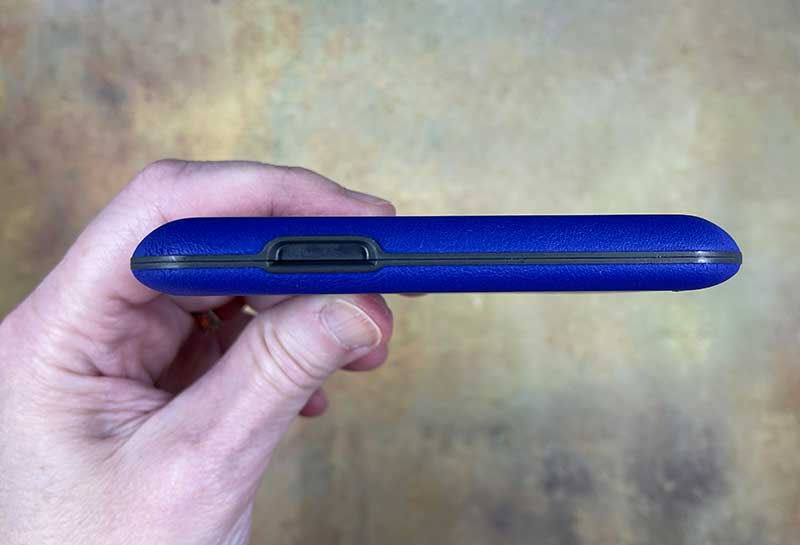 The top edge has a slot between the trapdoor that makes it easy to flip open with your thumb.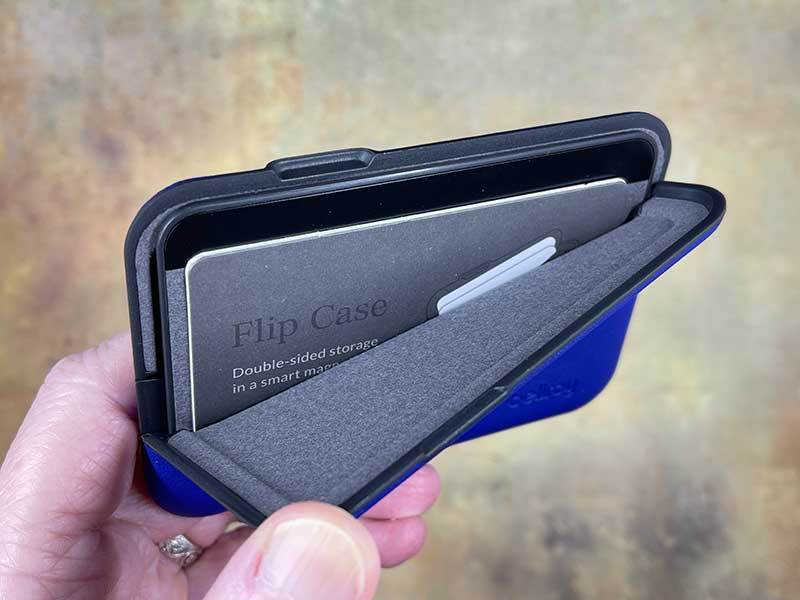 The side with the angled trapdoor can hold 2 cards. I use this for quick retrieval of my driver's license and credit card.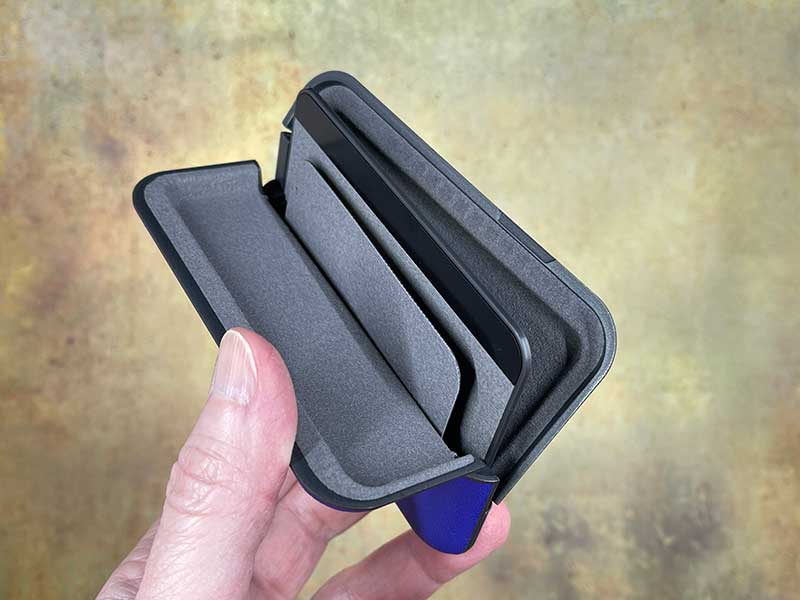 The opposite storage area is larger and designed to hold either 6 cards or 4 cards with some folded cash.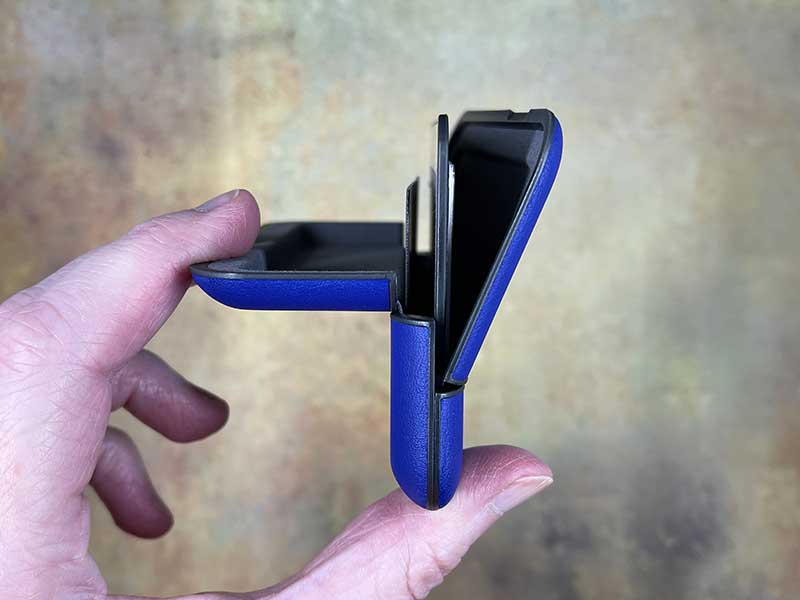 Here's a side view to give you a better idea of how the trapdoors fold down from the center of the Bellroy Flip Case wallet. Note: This wallet provides RFID protection, so yay.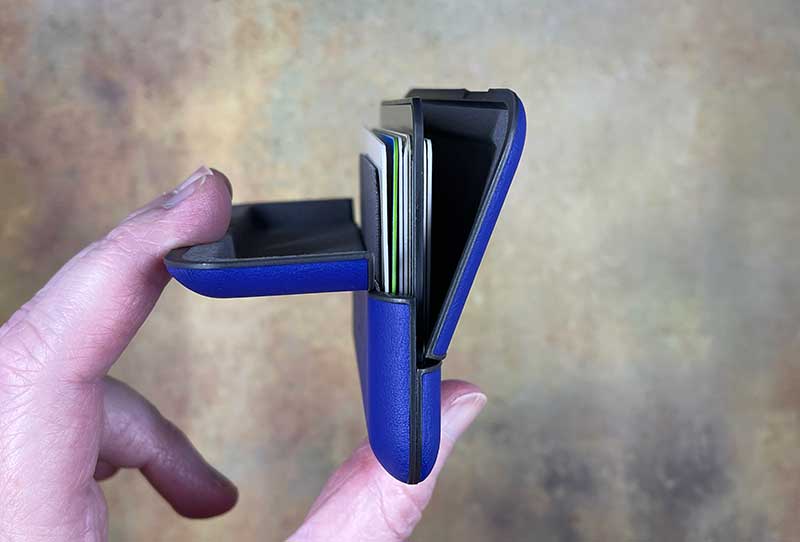 Although the stated capacity of the wallet is 8 cards, it depends on the type of card. If you use cards that are smooth, 8 is the correct number, but if your cards have embossed numbers and/or text, The wallet won't hold as many. So that's just something to keep in mind.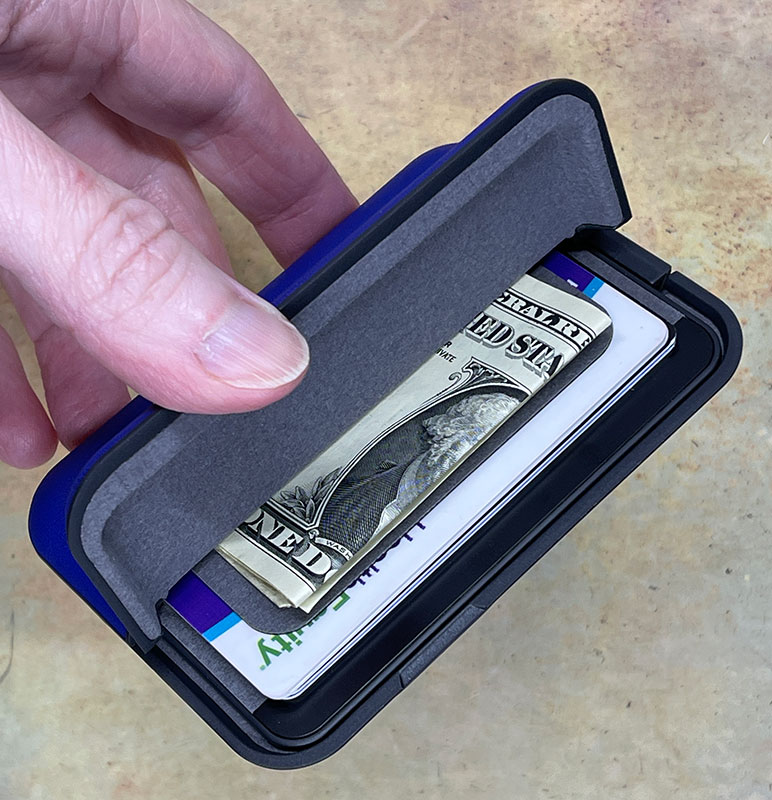 Here's a view of the larger compartment. I have 4 smooth cards with 2 folded dollar bills. I could add a 3rd dollar and maybe even a 5th card, but the fit would be so tight that it would be difficult to remove the cash or cards without a lot of effort. Less is more when it comes to minimalist wallets.
The way I have the Bellroy Flip Case wallet setup makes it very easy to quickly remove my most used cards or cash within seconds of pulling the wallet out of my pocket.
What I like
Compact
RFID protection
Holds cards AND cash
What I'd change
Add the ability to customize the capacity of the cash section
Final thoughts
I'm always excited when I get to try a new and unique minimalist wallet, but I'm super picky when it comes to choosing my day-to-day wallet. I look for something that is truly compact but at the same time, it has to be easy to access the cards because I don't want to fumble around when I'm in the checkout line with people who are waiting behind me. Luckily, the Bellroy Flip Case wallet excels in being compact and easy to use. I've only been using the wallet for a short time, but it's quickly become a favorite and will show up soon on my Julie's Favorite Gear page. Great job Bellroy!
Price: $89.00
Where to buy: Bellroy and Amazon
Source: The sample for this review was provided by Bellroy.