We use affiliate links. If you buy something through the links on this page, we may earn a commission at no cost to you. Learn more.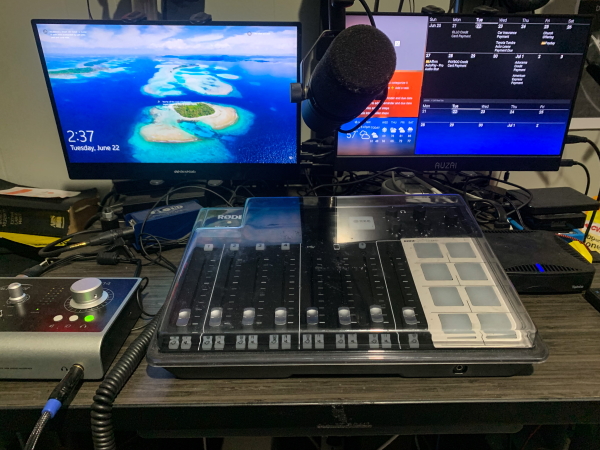 REVIEW – When I decided to outfit my home office/studio, I knew that smaller 15″ monitors would work best for me for some needs because of space and because I designed the room with my podcasting workstation separate from my daily use/photo editing/video editing workspace. I went on a quest to find the best 15″ monitors that would work for me. One of the monitors I was able to test was the Desklab Ultralight Portable 4K Touchscreen Monitor.
What is it?
The Desklab Ultralight Portable 4K Touchscreen Monitor is a bright LED-backlit monitor that is Plug & Play. It is slim and lightweight and therefore very portable. It features built-in speakers and multiple connectivity options.
What's in the box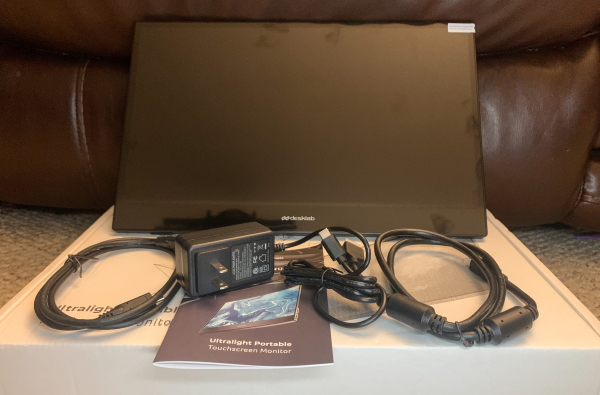 Design and features
Features:
Brilliant 4K/1080p resolution: ultra-bright and true LED backlight
Plug & play: no set up required
Universal compatibility: use with all cables, operating systems, devices, and software
Carry it with you anywhere: 15.6 inches, 6mm thick, portable, slim, and lightweight


Connectivity: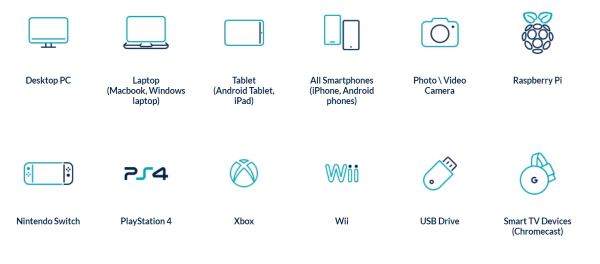 Specifications:
Screen Type: IPS
Weight: 725 grams
Width: 3.5 mm (0.14 inch)
Resolution: 1080p (FHD) / 4K (UHD)
Panel Size: 15.6"
Response Time: 20 ms
Luminance: 400 cd/m2
Ports: Type-C / mini HDMI / Micro-USB
Color Range: 16.7 M
Viewing Angle: 178°
Contrast Ratio: 1200:1
The photos below show the front and sides of the Desklab Ultralight Portable 4K Touchscreen Monitor and the connectivity options.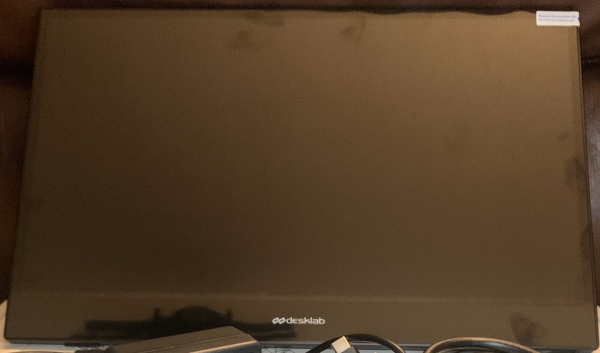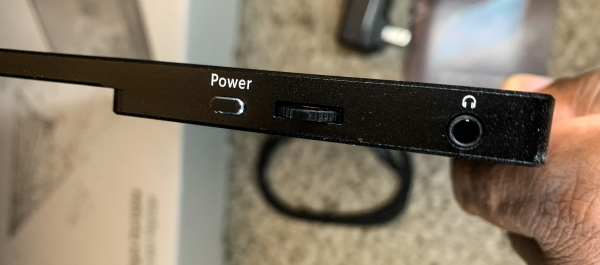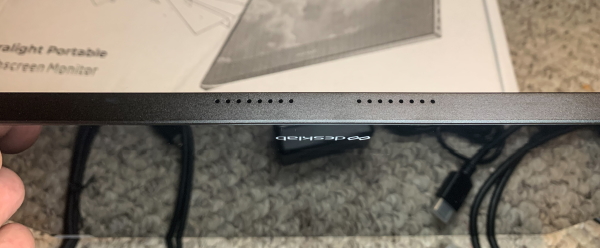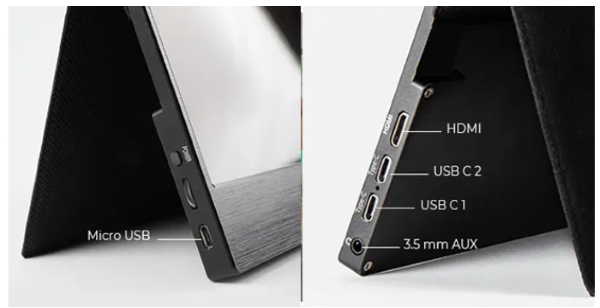 Performance
When I first received the Desklab Ultralight Portable 4K Touchscreen Monitor, I connected it as an additional monitor and also connected the second USB cable to enable the touchscreen function. It worked as described as Plug & Play and showed up in Windows/System Settings as it should.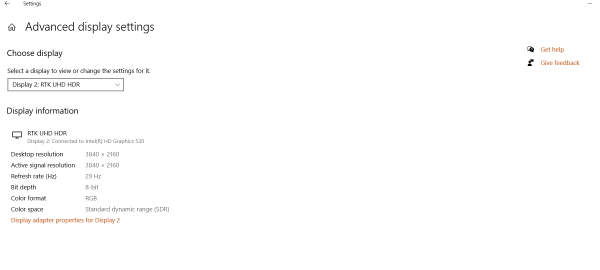 As a part of the testing, I decided to leave the monitor on for a few days at a time to see how it would perform in terms of heating up, etc. Approximately 3 weeks later, the monitor stopped working and would not power on. After testing everything, I determined that it was in fact the monitor that had failed.
A few weeks later, Desklab sent a replacement monitor, and I was back to testing again. Sometime between 3 and 4 weeks later, the monitor display became distorted as shown in the photo below: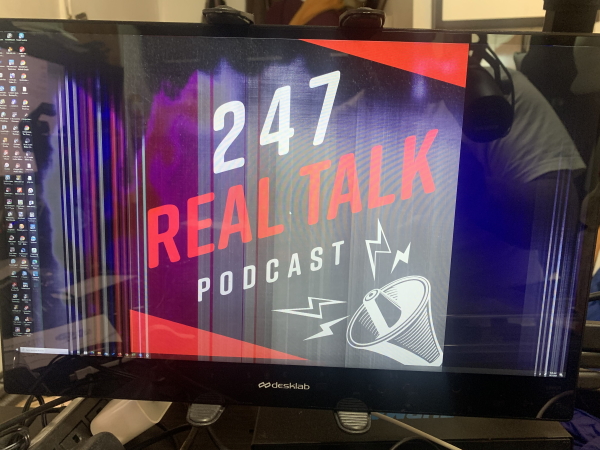 Desklab eventually sent another replacement monitor which was now the 3rd monitor, and this time it has remained stable and reliable. Here is a photo of the one I currently have and it has been working well for over a year.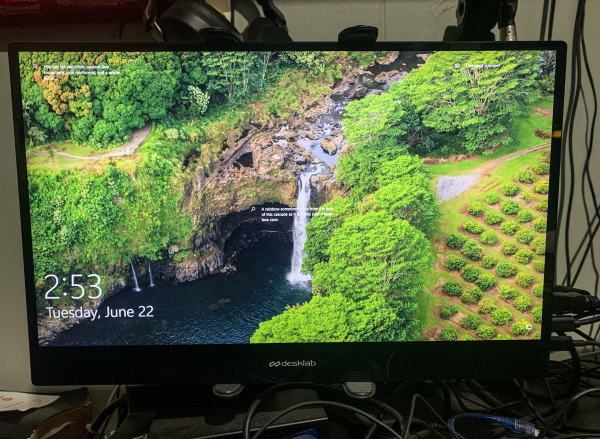 The Desklab Ultralight Portable 4K Touchscreen Monitor display is bright and overall very good. The connectivity works well and while I did test a few connection options, I mainly use it connected to a dedicated mini PC that is a part of my podcasting workspace. The built-in speakers provide sound that is relatively good and accurate for a monitor like this. Of course, the elephant in the room is the multiple preceding failures.
What I like
The size
The display
The touchscreen functionality
What I'd change
Quality Control
Anything and everything else that is a point of failure
Final thoughts
Now that I am on my 3rd Desklab Ultralight Portable 4K Touchscreen Monitor, I finally have no complaints. However, the fact that it took 2 returns to get one that works well and is durable is IMHO an epic failure. Whether it is quality control or just bad components, I would not want to go through this as a consumer and especially not after paying $399.
Price: $399.00
Where to buy: desklabmonitor.com
Source: The sample for this review was provided by Desklab.