We use affiliate links. If you buy something through the links on this page, we may earn a commission at no cost to you. Learn more.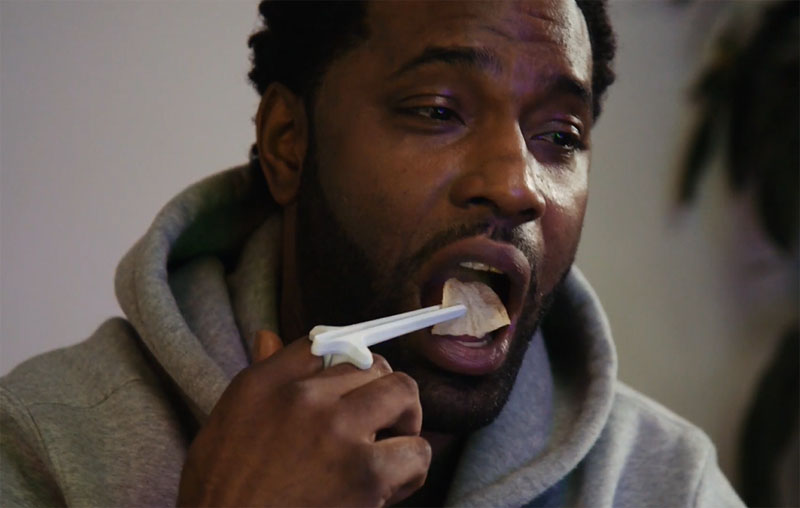 NEWS – If you love snacking, you know the horror of getting your greasy or Cheetos powder-covered fingers on your gaming controller, phone, keyboard, or work papers.  How do you continue working or playing, but still enjoy your snacks mess-free?  Snactiv!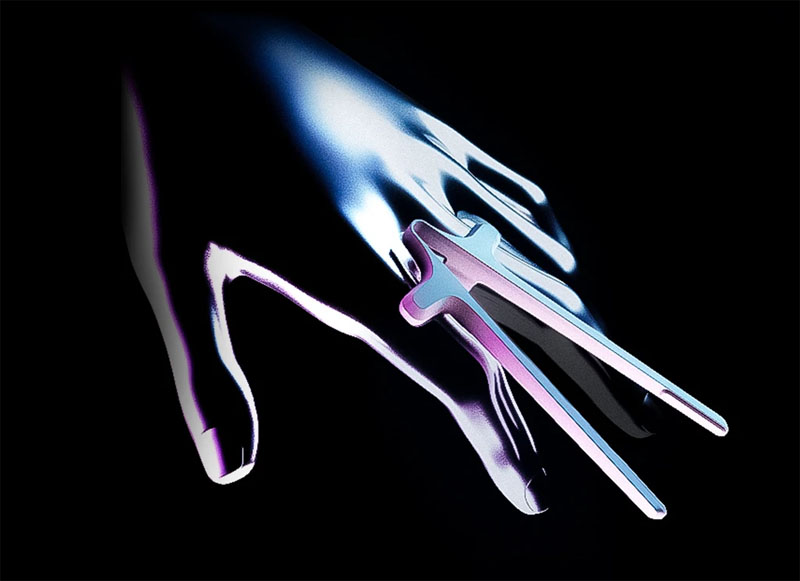 Snactiv is a chopstick-like device that mounts between your index and middle fingers.  You squeeze your fingers together to close the tips and pick up your favorite snack. Think Thigh-Master for your fingers.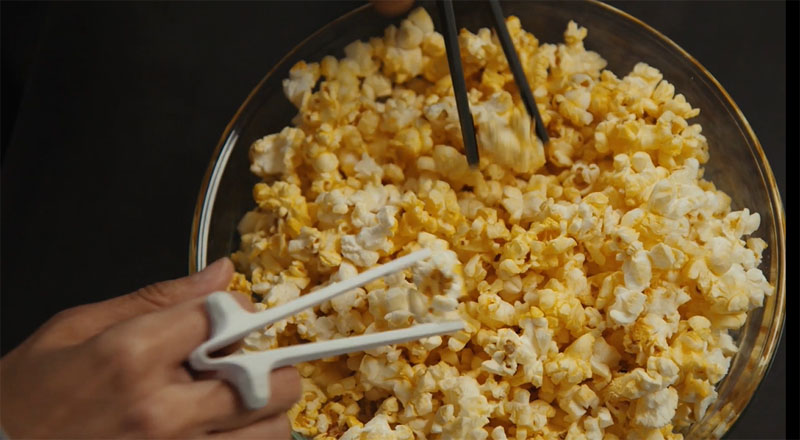 The beauty of it is that even if your snacks are greasy or messy, like chips or Cheetos, your fingers stay clean.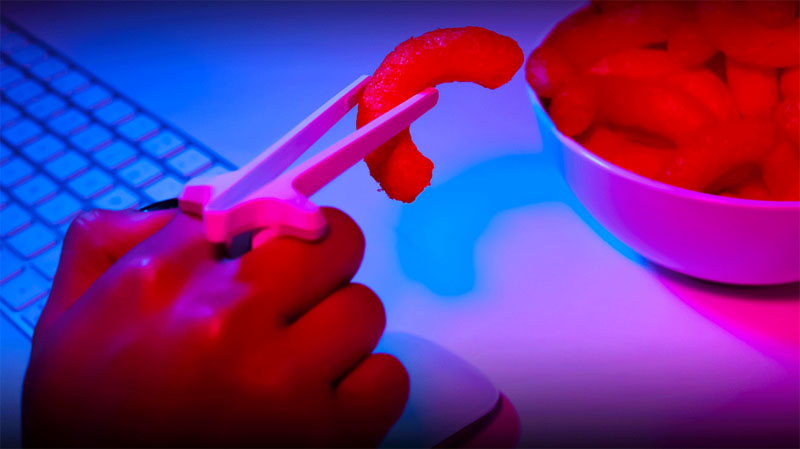 They are offering two colors – dark mode (black) and light mode (white) for $13 each plus shipping and applicable tax.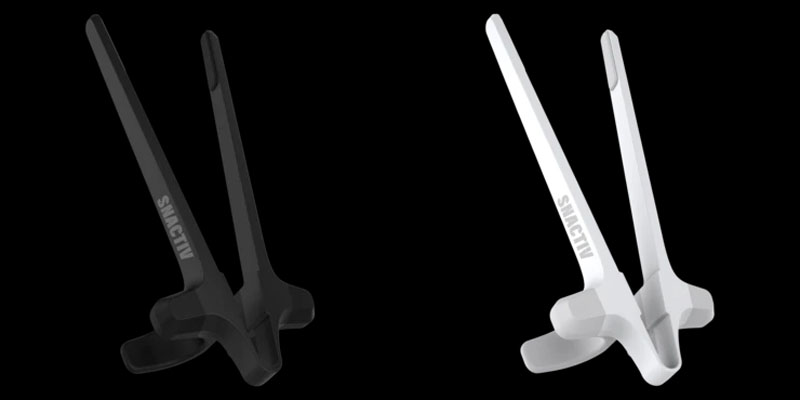 They also offer a Snactiv with a spiffy case for $17 plus shipping and applicable tax.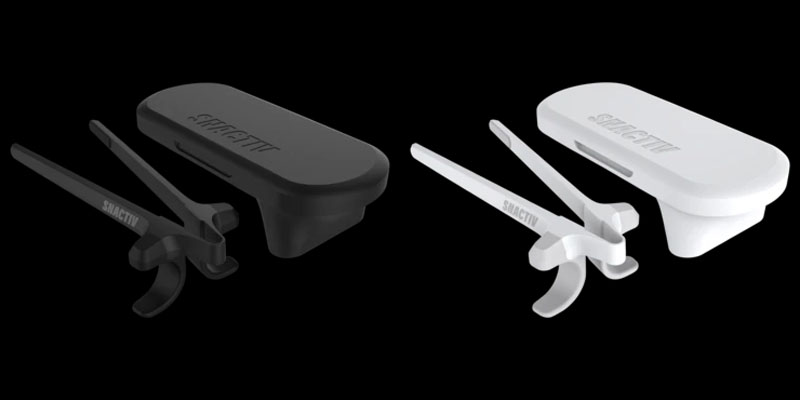 They tongue-in-cheek profess to have high-profile fans with the following questionable endorsement on their website:
"I BUILT A ROCKET AND ATE POPCORN AT THE SAME TIME WHILE USING SNACTIV"
– Elon Musk
Snactiv is in pre-order status at the moment, so you'll have to determine your risk tolerance pre-orders.  If you're interested, head on over to their website or grab a look-a-like on Amazon for $9.99.