We use affiliate links. If you buy something through the links on this page, we may earn a commission at no cost to you. Learn more.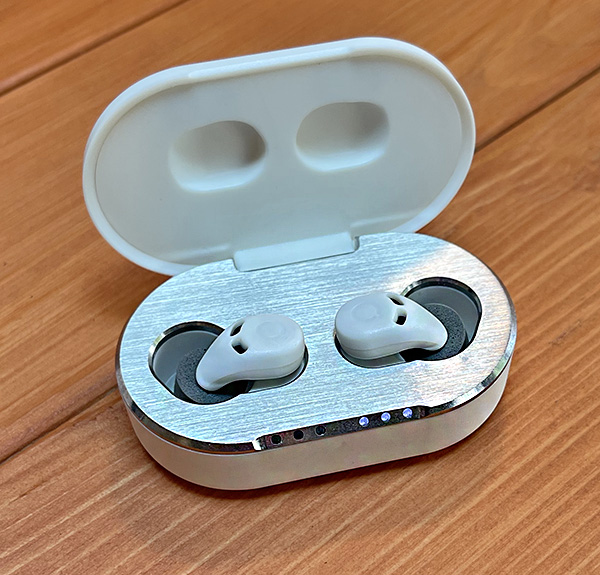 REVIEW – Are you a light sleeper? Do noises in the night wake you up? Does your partner snore? Do you wear earplugs when you sleep? If you answered yes to any of these questions, active noise canceling (ANC) may help. In today's stress-filled world of constant interruptions and 24/7 communication, a good night's sleep can help with both physical and mental health. QuietOn, a Nordic company, may have an answer: The QuietOn 3 Active Noise Canceling earbuds.

What is it?
The QuietOn 3 Active Noise Canceling earbuds are just that. They are small (tiny, actually) earbuds with one function only. To provide a quiet environment to help you sleep better. They come with a charging case, a USB-C to USB charging cable, and 4 pairs of foam ear tips: XS, S, M, and L sizes.
Specs
Weight: .06 oz/per earbud; 2 oz/case
Battery: 28 hours per single charge
Ear tips: XS,S,M,L
1-year warranty

 

Design and features
Before I get into this review, I should point out a couple of things. I have a mild case of tinnitus. When things are extra quiet, I hear "snapping sounds" in my head. They are not loud and do not interrupt my sleep, but they are there—all the time. So, an extra quiet environment does not help me sleep. Quite the opposite. Since my brain hears noises, I use a fan and a radio playing background natural "wind-in-trees" sounds to mask the tinnitus.
Secondly, noises don't wake me up. I sleep like a rock. In fact, my wife has trouble waking me sometimes if she hears something—which she often does. It begs the question, "Why am I reviewing the QuietOn 3 ANC earbuds?" Since I review many earphones and headphones, I know a little something about ANC and how it works. And I had my wife wear them for two weeks to get her thoughts. She is the kind of person QuietOn is appealing to. So I used her notes for the sleeping part of this review.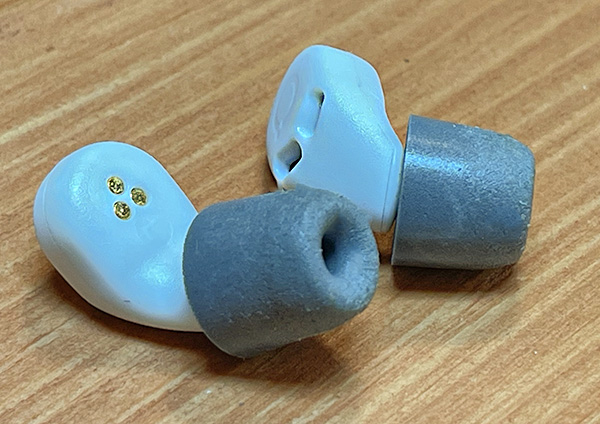 First, the hardware, The QuietOn 3 earbuds are specifically designed to wear while sleeping. The design is tiny—it's so small that the foam ear tip is as large as the earbud itself. One reason QuietOn 3 earbuds can be this small is that there is no Bluetooth. They do not play music or take phone calls. They are not designed for that. So valuable space is not needed for a Bluetooth antenna, circuit boards, or larger batteries. While many earphones and headphones offer ANC as a feature, they are too bulky to wear while sleeping, and the battery may run out well before the morning alarm goes off. The QuietOn 3 earbuds use very little power and will work for many nights before needing a recharge.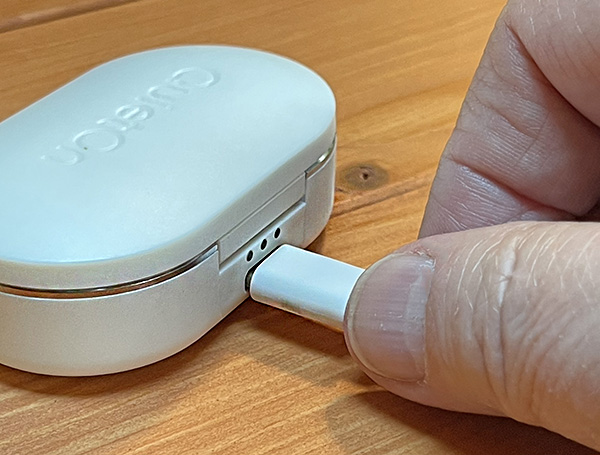 When charging, the QuietOn 3 earbuds magnetically snap into the included case. The earbuds can go 3 nights before needing re-charging. However, it's recommended that they be stored in the case when not in use, which will obviously lengthen the battery life considerably.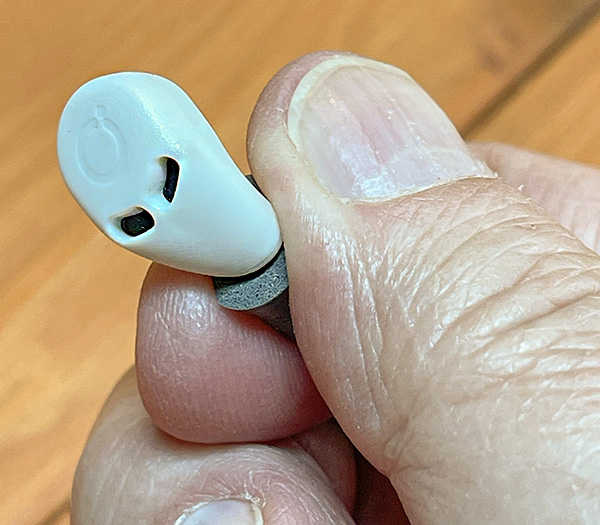 Fitting the earbuds into the ear can be tricky because they are so small. Squeeze the foam ear tips between the fingers and then push into the ear. Hold for a few seconds to let the foam expand filling and sealing the ear canal. That's it!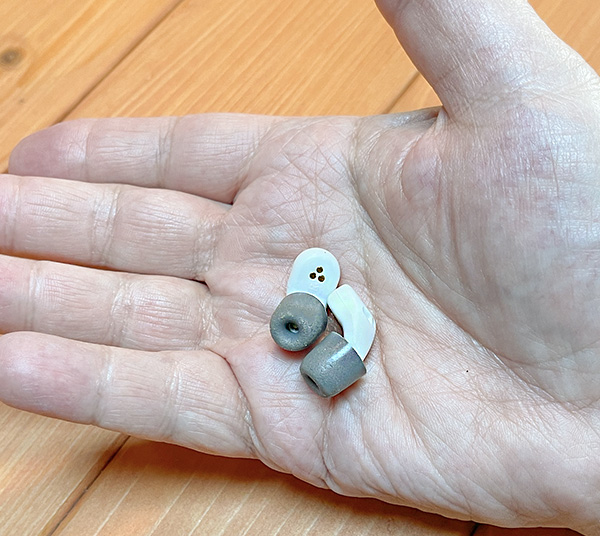 There's no ON/OFF button on the earbuds. They automatically turn on when removed from the case and turn off when returned to the case. It's another reason they can be so small. QuietOn provides a way to test if the earbuds are on or off. It involves holding the case close to each earbud while wearing and listening for an almost inaudible clicking sound. I didn't quite get the reason for the test and I had no idea if I was doing it right. The one sure way to tell if they are really on or off is to place them in the case and close the lid. Wait a few seconds and open the lid and place the earbuds in each ear. Now you know they are on. Done.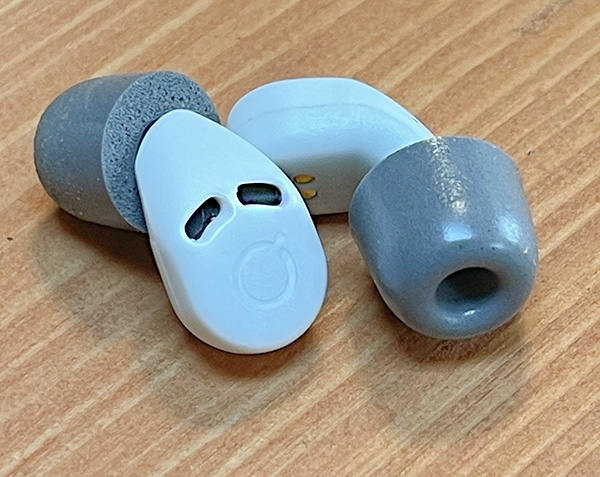 QuietOn stresses how their earbuds are useful for sleeping, but I noticed that the ANC can also work while you're awake if you need some peace and quiet while reading, writing, meditating, praying, or whenever you need a little solitude. But yes, sleeping is the reason the QuietOn 3 earbuds exist. They are good at eliminating the sound of air conditioning and other drone-like noises. They can also reduce—but not totally eliminate—snoring sounds. No ANC can do that.
They worked like a charm for me, but mine wasn't a fair test because as I said earlier, I sleep like a rock and prefer background noise while sleeping. My wife, Cheri, was the fair test.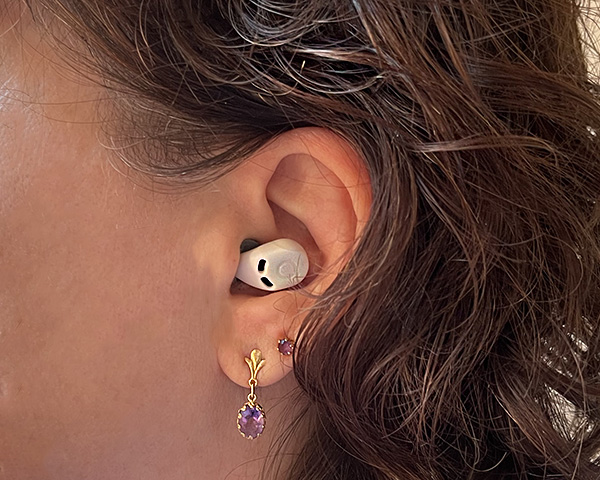 Up until using the QuietOn 3 earbuds, she used foam earplugs. These can work well—to a point. They can only mask, not eliminate certain frequencies. The earbuds use active noise canceling. When combined with the included foam tips (for passive noise reduction), they can really cut down on noise.

How ANC works is interesting. Microphones on the exterior of each earbud measure frequencies coming into the ear. The earbuds then play an opposite frequency through their speakers which can cancel out the noise. This method is called phase-shifting. So you make more noise to get less noise. It's counter-intuitive, but ingenious technology.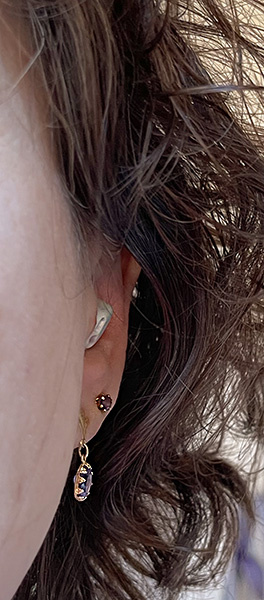 Cheri is a side-sleeper and while the flat design and small size of the QuietOn 3 earbuds were comfortable, she noted that because they are made of hard plastic, she could feel them in her ears more so than earplugs alone.
However, the earbuds were not the holy grail for Cheri's sleeping issues. She also suffers from insomnia in addition to being a light sleeper. The QuietOn 3 earbuds do not help if external noises are not the reason for sleeplessness.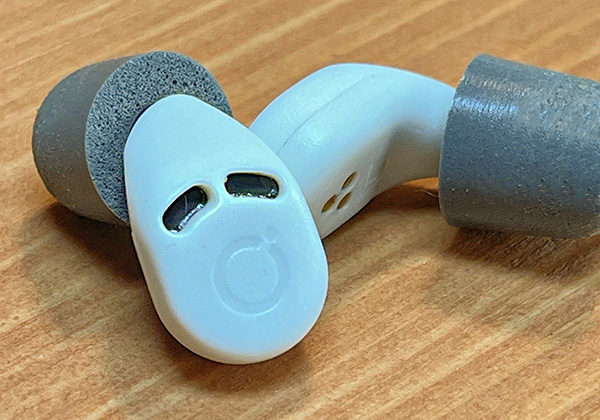 Still, after using the QuietOn 3 earbuds over many days, Cheri did sleep better. She now prefers the earbuds to foam plugs. She noted that what noises weren't eliminated were reduced a good bit. Will she go back to foam plugs? No, she's now become accustomed to the QuietOn 3 earbuds and won't give them up.

What I (and Cheri) like
Comfort
Tiny
ANC works quite well
Long battery life

What I'd change
Expensive
Will need to continuously replace foam ear tips
More intuitive way to tell if turned on or off

Final Thoughts
The QuietOn 3 earbuds provide the quiet you may need to help you sleep. While they won't cure every sleep issue, they will make it about as quiet as possible for a good night's rest. The QuietOn 3 earbuds may be a one-trick pony, but they are one efficient pony!
Price: $199 US
Where to buy: QuietOn and Amazon
Source: The sample of this product was provided by QuietOn.