We use affiliate links. If you buy something through the links on this page, we may earn a commission at no cost to you. Learn more.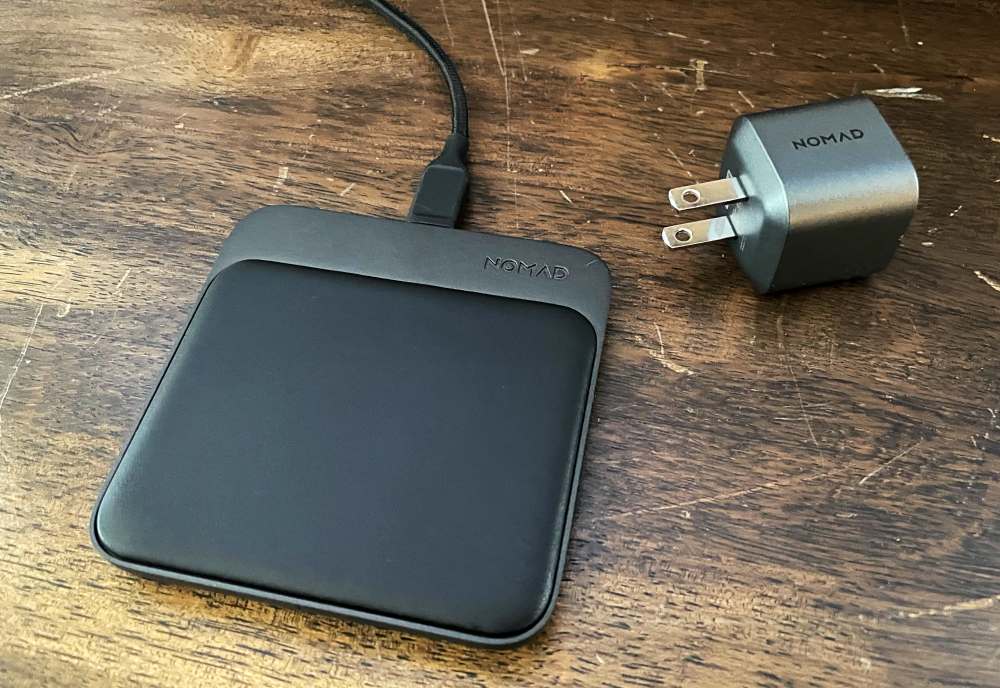 REVIEW – Nomad has created a similar look and feel with all their products and the Base Staion line of products is no exception. The new Base Station Mini certainly takes its cue from previous versions while defining its own diminutive footprint that looks classy on any desk. Their 20w USB-C Power Adapter fits right in and packs a good punch in a compact little package. Let's take a look at both as they make a good team.
What is it?
Nomad Base Station Mini: A wireless Qi charger made with quality materials like aluminum and leather that should last years.
Nomad 20w USB-C Power Adapter: A 20w aluminum encased wall adapter that will provides plenty of power while being small enough to keep in your EDC kit.
What's in the boxes?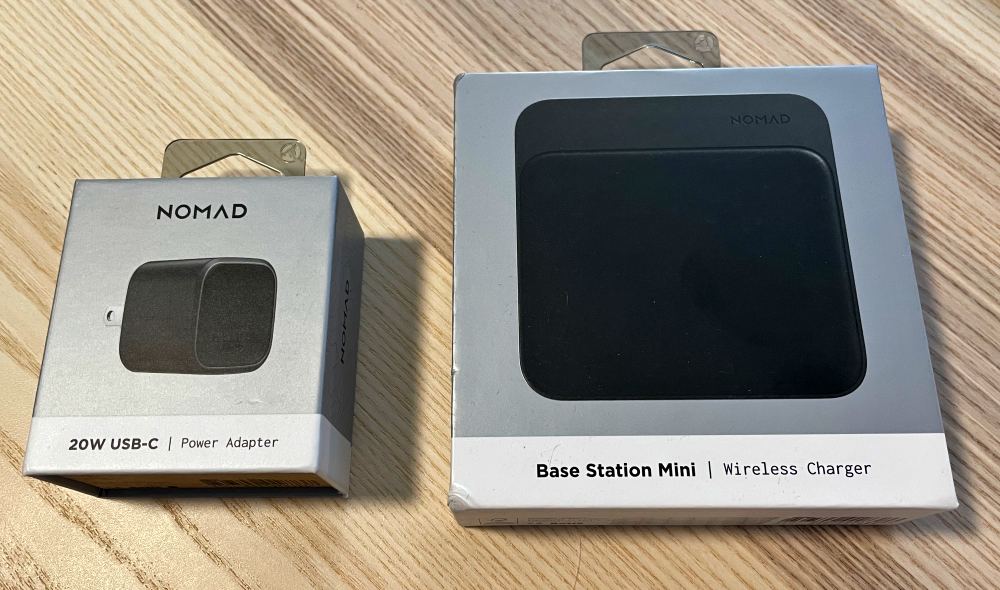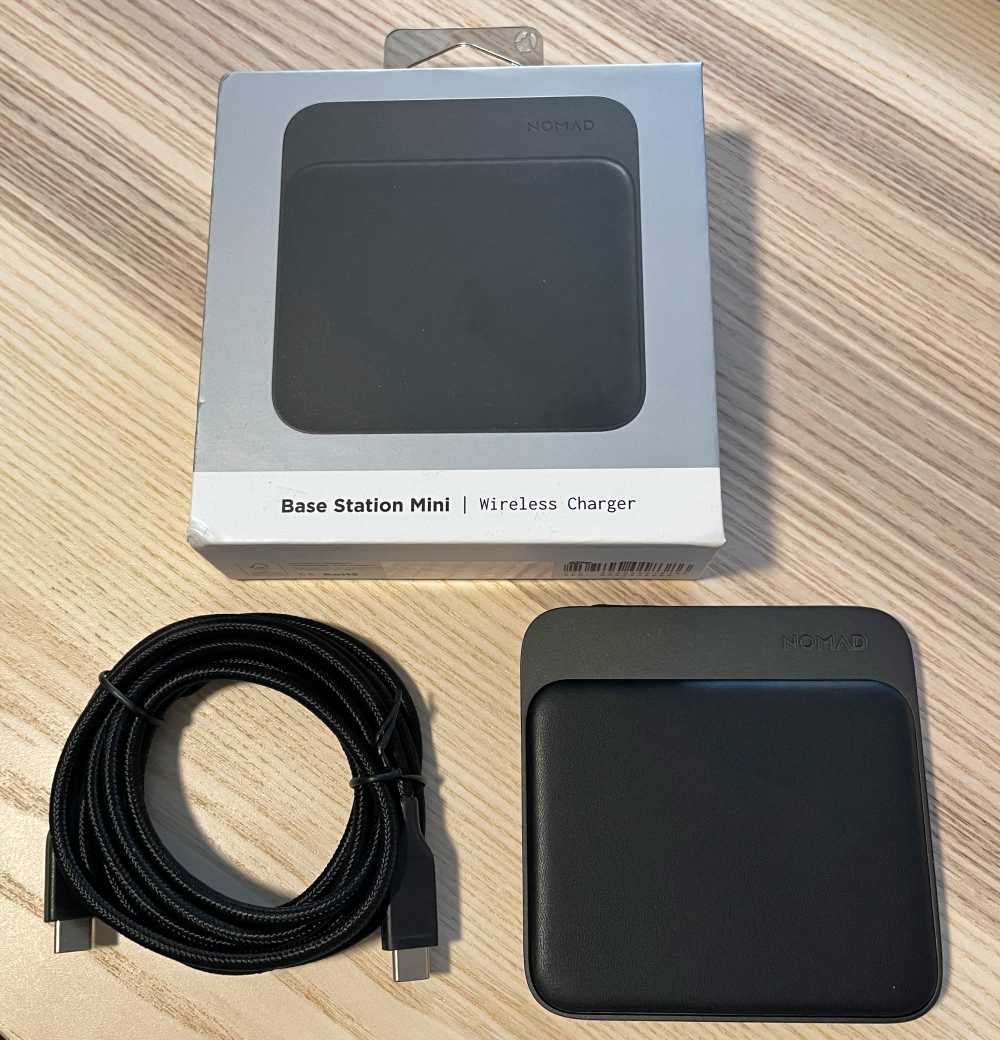 Nomad Base Station Mini
Base Station Mini
Nylon braided USB cable
Nomad 20w USB-C Power Adapter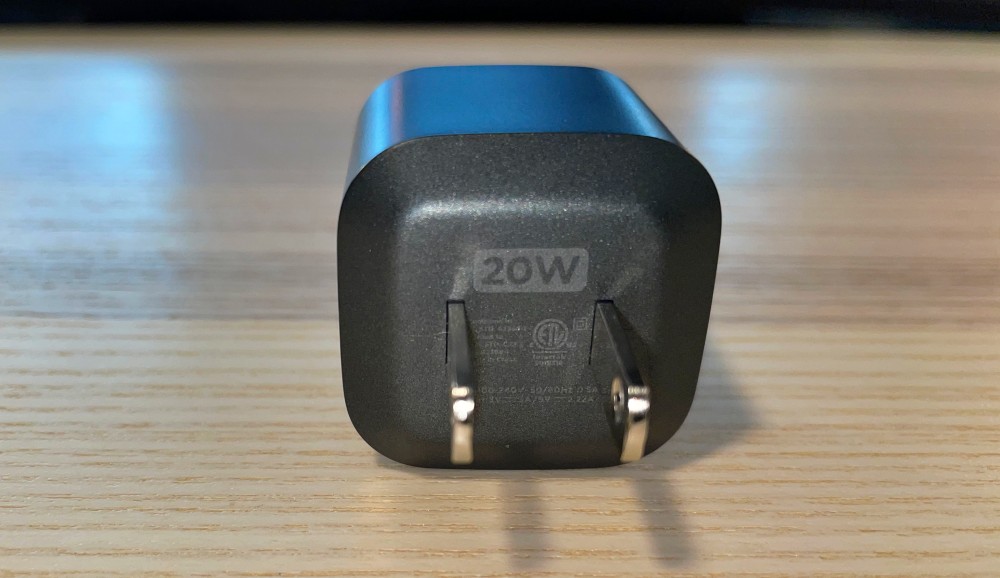 Hardware specs
Nomad Base Station Mini:
Materials: Aluminum body, Padded leather charging surfaces, Non-slip rubber feet
Power: USB-C input, Up to 15w wireless power output (iPhone charging limited to 7.5w per Apple guidelines)
Indicator: Charging LED
Sensor: Ambient light sensor
Cable: 1.5m USB-C to USB-C
Nomad 20w USB-C Power Adapter
Power: 20w (9v 2.22A) output | 100-240V 50/60 Hz input (0.5A)
Design and features
Both the Nomad Base Station Mini and the 20w USB-C Power Adapter are built with quality materials and visually stand out as a result.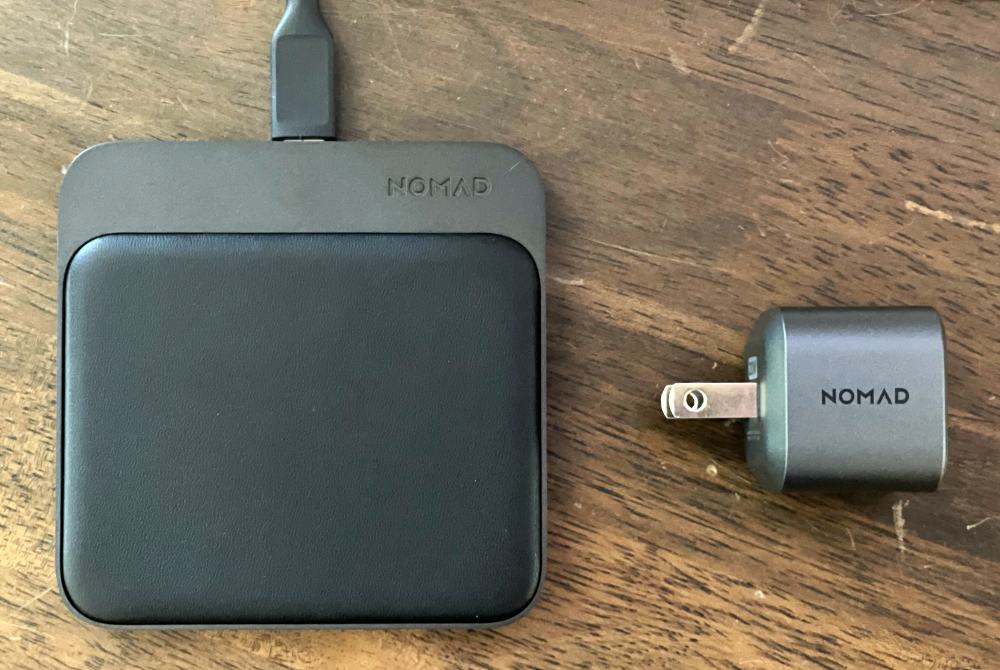 Rubber feet and the weight of materials help it stay put.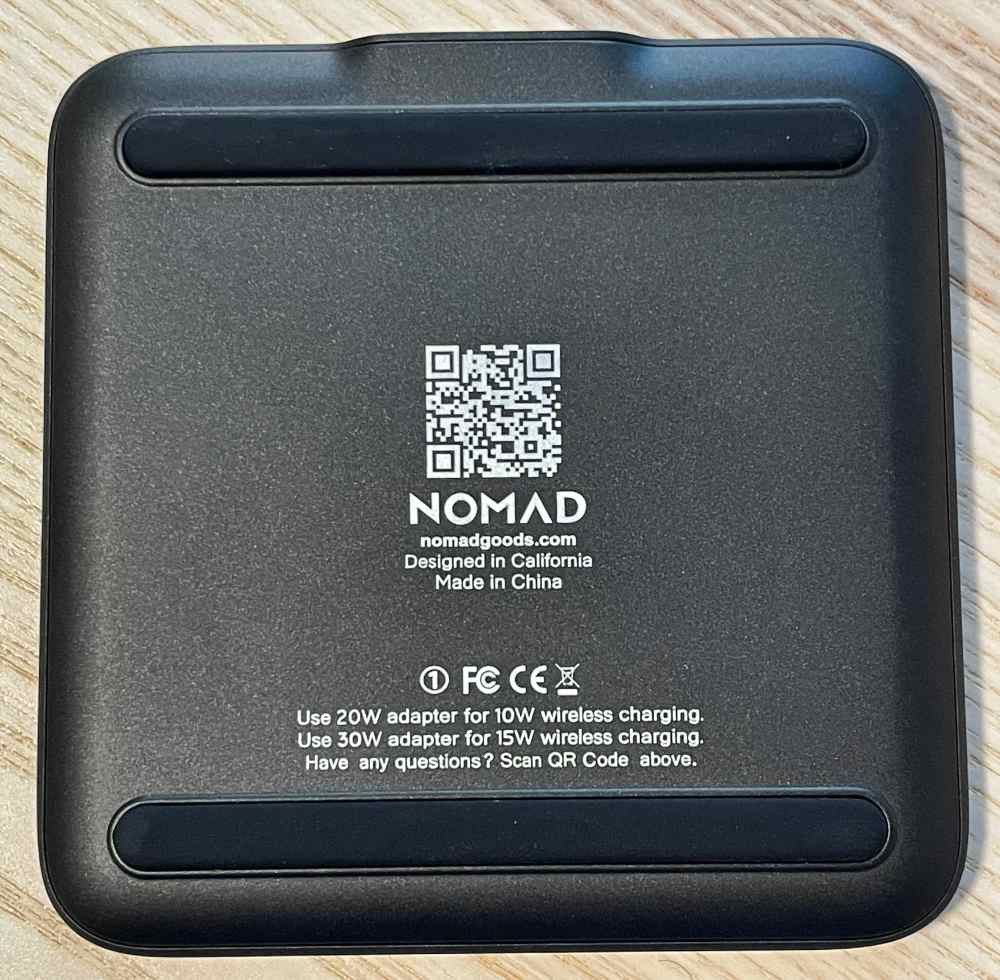 The leather surface of the Nomad Base Station Mini is padded to protect your devices and add some creature comfort.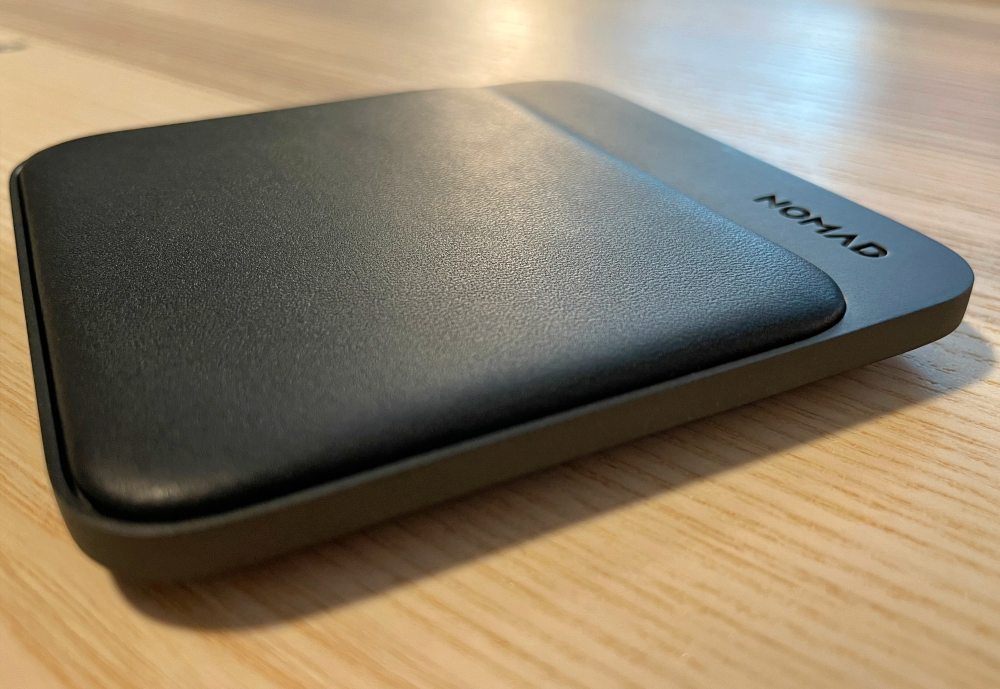 An LED at the front shows when your device is charging.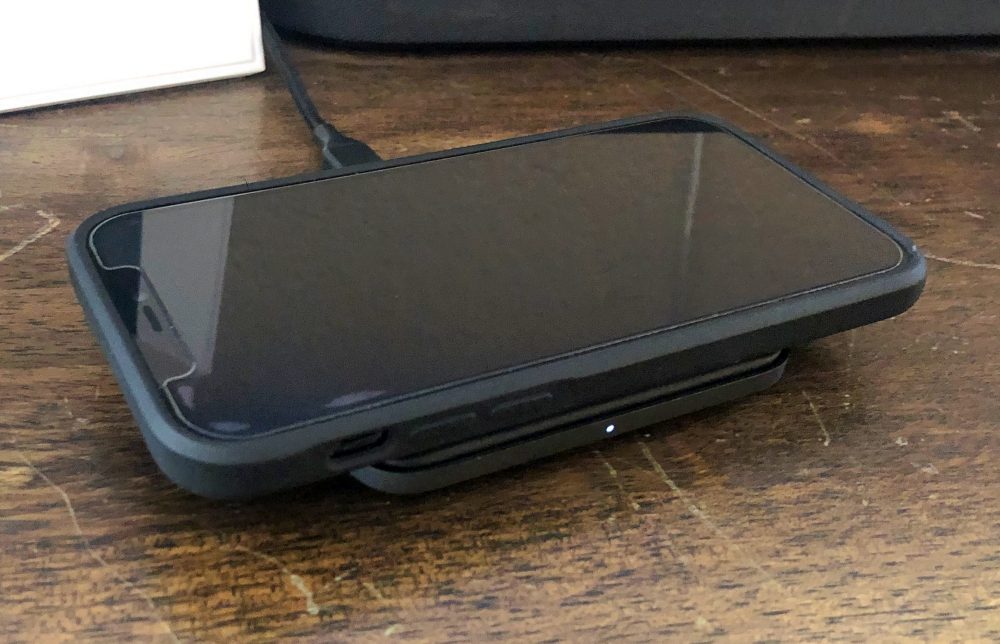 The included USB-C to USB-C cable is a good length at 1.5m and is well made with a sturdy braided nylon cover.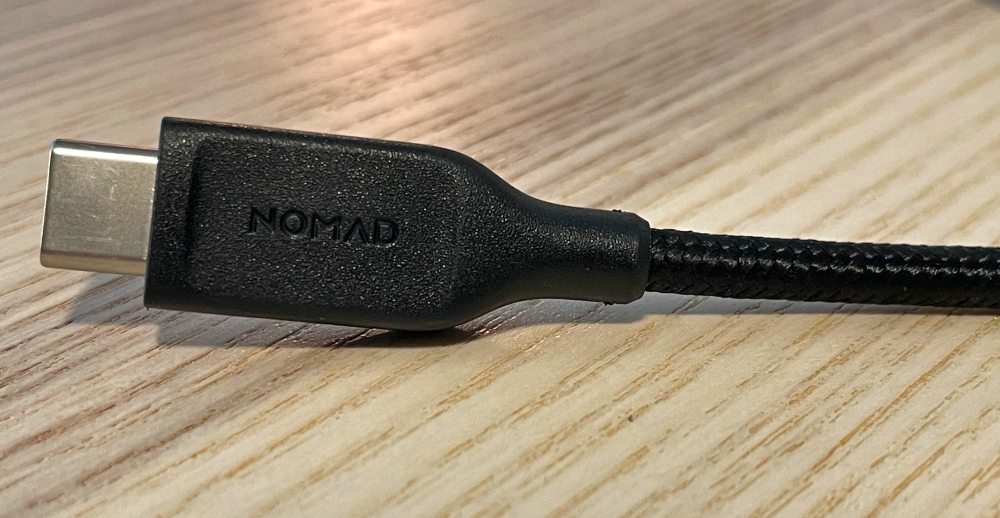 Setup
The Base Station Mini just requires connecting the included cable and then connecting to a power adapter of your choice.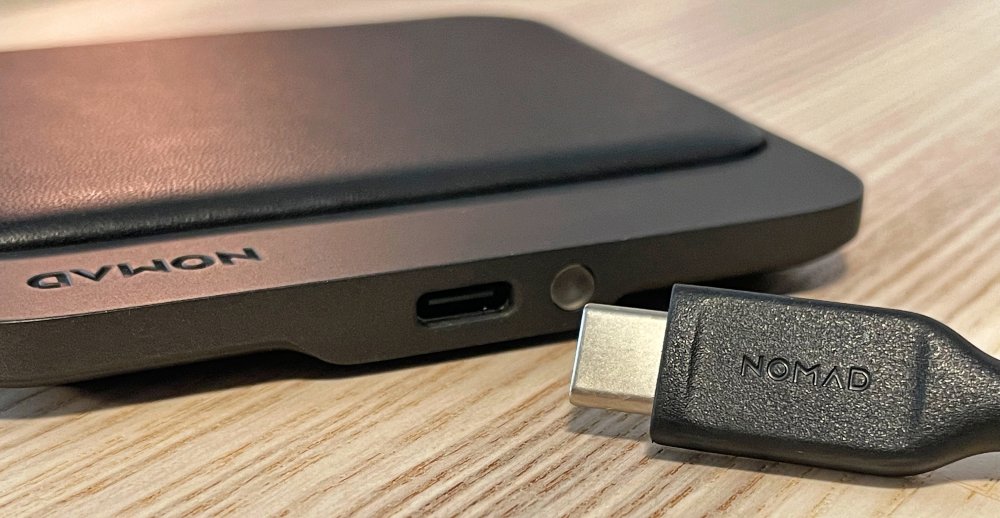 Nomad's 20w USB-C Power Adapter works as you would expect. Connect your USB powered device using a USB-C cable to whatever your device requires.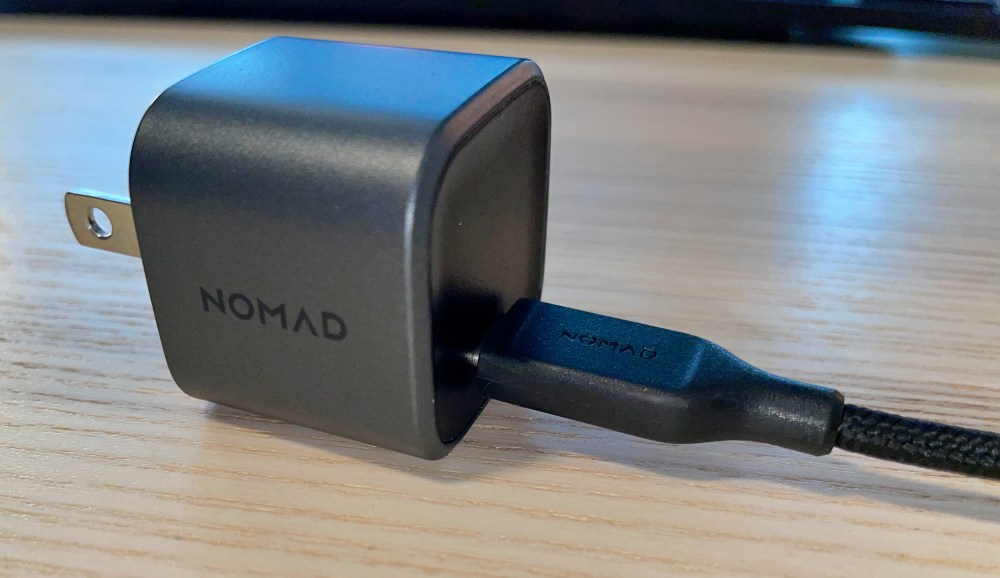 Performance
When using a Qi charger, you just want it to work anytime you rest a compatible device on top. I'm happy to report that Nomad's Base Station Mini does that flawlessly. It's the details that matter though and I believe those are what sets Nomad's solutions apart.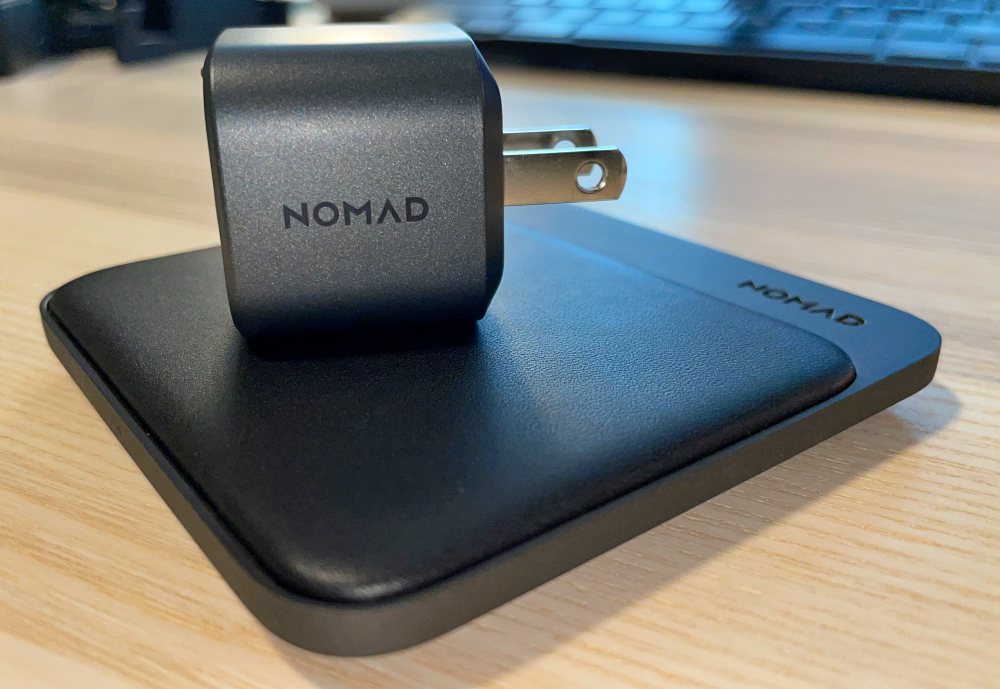 The Nomad Base Station Mini has two rubber feet on its underside and a heft that  keep it stationary. Its dark aluminum body and leather face look really smart when it's empty, just waiting for the next device to land.
That leather pad may seem like a small or even unnecessary detail, but if you happen to run a phone without a case you'll absolutely notice the difference in how it sounds and how your phone feels protected.
The small LED on the front is super helpful when charging devices that don't have their own screen or have LEDs that are hard to see or covered by a case. Even better is that there's an ambient light sensor that will dim the front LED keep it from lighting up your room. Brilliant!
The small squarish shape makes it easy to locate your phone or other device, but could be a bit tricky to center if you happen to have a much larger Qi compatible device. Keep in mind the charging location for your device may not be in the center of your product.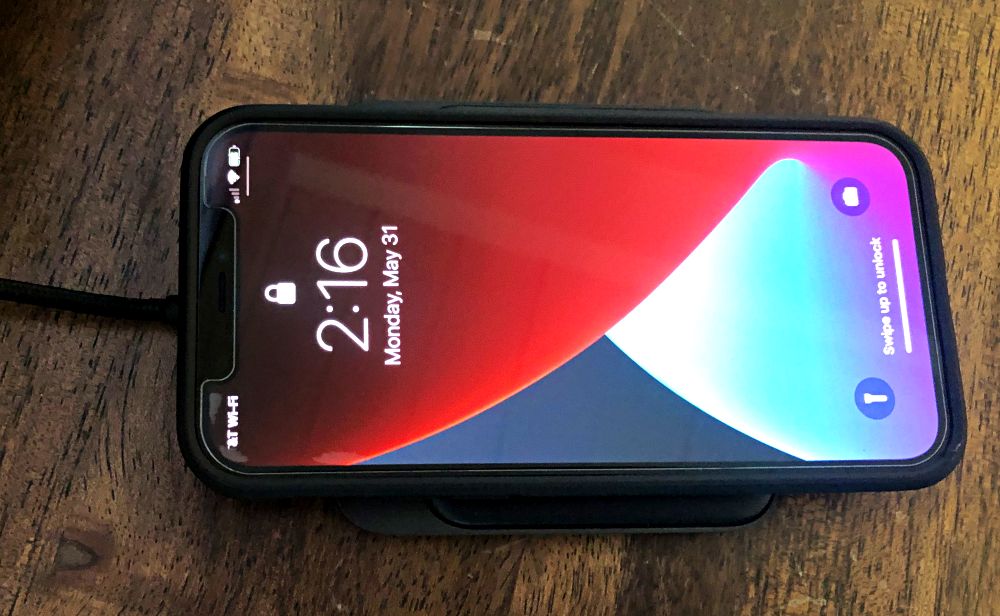 As for charging time, the Nomad Base Station Mini will provide wireless power up to a full 15w for those of you with quick charge devices. The exception here is the iPhone which is limited to 7.5w. This is a result of Apple not yet allowing 3rd party manufacturers to use the 15w spec, not a decision by Nomad.
Nomad sent their new 20w USB-C Power Adapter along for the review as well. It's a small little cube that feels more substantial than it's size conveys. Only slightly larger than the small iPhone power adapter that's no longer included with phones, it's easy drop into your bag to have at the ready. The only annoying detail (like the iPhone adapter) is that the prongs unfortunately do not fold away.
On the plus side the 20w is sure to charge most devices at the highest rate they will allow when connected directly via cable (including iPhone).
What I like
Nomad Base Station Mini:
Reliable Qi charging
Beautiful aluminum and leather construction
20w USB-C Power Adapter
Small and powerful
Solid construction
What I'd change
Nomad Base Station Mini:
20w USB-C Power Adapter
Final thoughts
There are oh so many charging solutions out there and Nomad continues to provide options that look and feel a cut above through careful material choices and attention to detail. Both of these products deliver and are reasonably priced considering the quality. Note: There's also a bundle checkbox on the Base Station Mini page to save $5 when you buy both.
Prices: $59.95 Nomad Base Station Mini | $18.95 20w USB-C Power Adapter
Where to buy: Nomad Goods | Base Station Mini | 20w USB-C Adapter
Source: The sample of this product was provided by Nomad Goods