We use affiliate links. If you buy something through the links on this page, we may earn a commission at no cost to you. Learn more.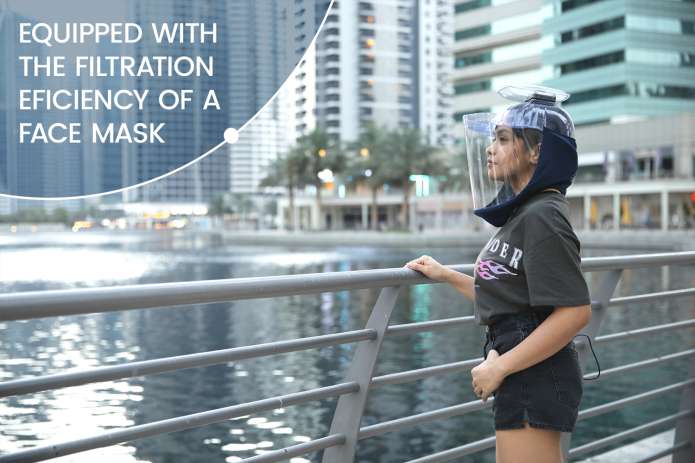 CROWDFUNDING NEWS – For those that want to look like a cross between Robbie the Robot and a beekeeper comes the Airodome.
This is a helmet that sucks air in through a beanbag-like filter on top of your head and promises a wide array of things that aren't possible if you wear the technology of the ancients (a mask).  For instance:  "facial recognition."   In this case (and only this case), it means you can recognize the person wearing the device because you can see their face. It also "lets you recline and relax" according to their Indiegogo page.  Try that with your old-fashioned mask!
I guess they are confident that these innovations are plenty, because it features "the filtration efficiency of a mask."  So although you are wearing a weird clear plastic bucket on your head, you are no safer in any way.
$79 Early bird pledges are still available at IndieGoGo.