We use affiliate links. If you buy something through the links on this page, we may earn a commission at no cost to you. Learn more.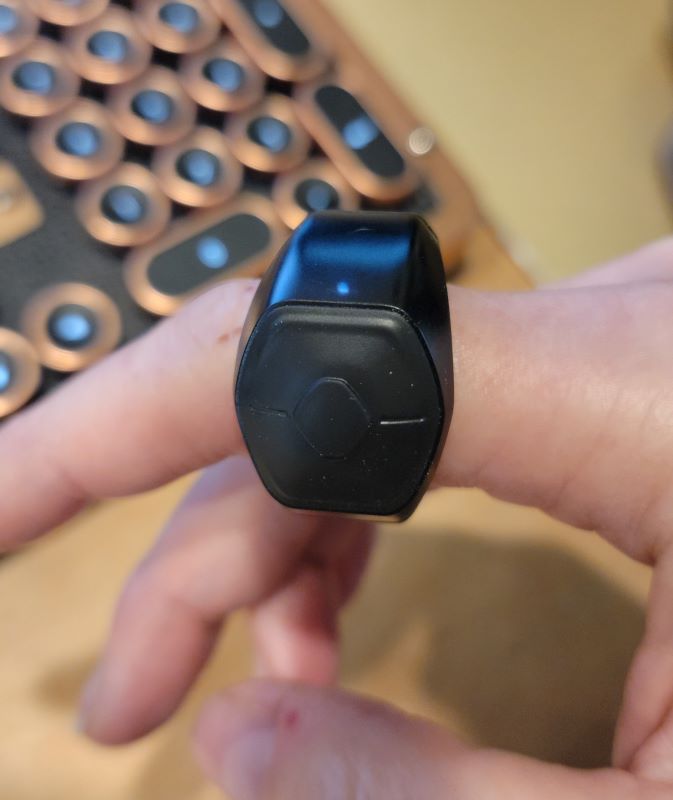 REVIEW – When I'm working, I do a fair amount of presenting, and although I have a captive audience, I like to put on a good show anyway.  Typically it involves a dazzling array of bells and whistles, but I'm always looking for one more that no one else has.  Today I'm reviewing my latest:  the Wave for Work by Genki Instruments.

What is it?
It's a ring with buttons on it that you can use to control video calls, presentations, music, or other computer-based applications.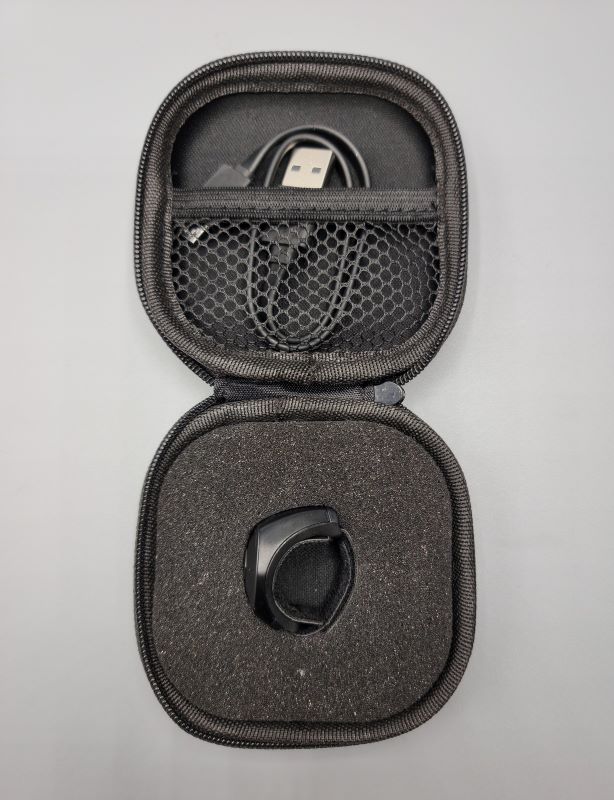 What's in the box?
The Wave for Work ring
A charging cable
A handy carrying case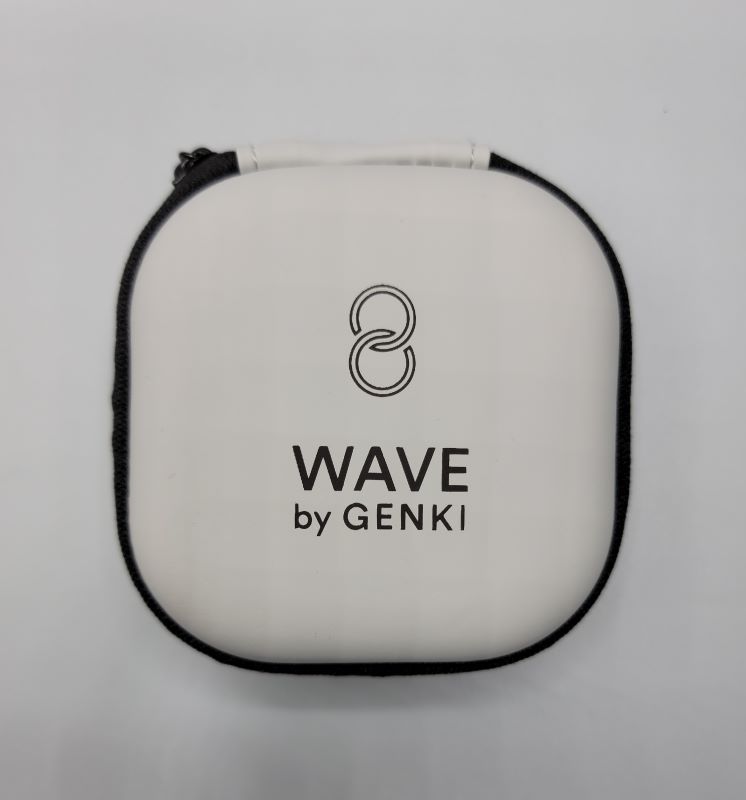 Setup and Features
The Wave for Work is a newer product, so I'm not sure if yours will ship with instructions, but I used an online instruction book that was pretty easy to follow.  You just have to download the Wave for Work software for your computer and then that will lead you through the pairing process.  It was pretty straightforward and it works for both macOS and Windows 10.  There is a brief training program and you're good to go.
The ring itself is adjustable thanks to a hook and loop band and it's meant to be worn on your pointer finger with the buttons facing your thumb.  There are some little LED lights on the side that face up and indicate the status of the device.  The buttons are fairly large (there are three) so unless you have a really gigantic thumb I can't imagine anyone having trouble with the buttons.  It is also configurable for lefties if you have that going for you.
Since I'm working from home, I spend more time on Zoom than I do presenting, but the ring can launch a  presentation and navigate slides backward and forward.  To change the volume on your computer, you hold the middle button and gesture by rolling your wrist.  When I go back to work that will be a neat trick!  It integrates with Powerpoint, Keynote, Preview and Acrobat Reader.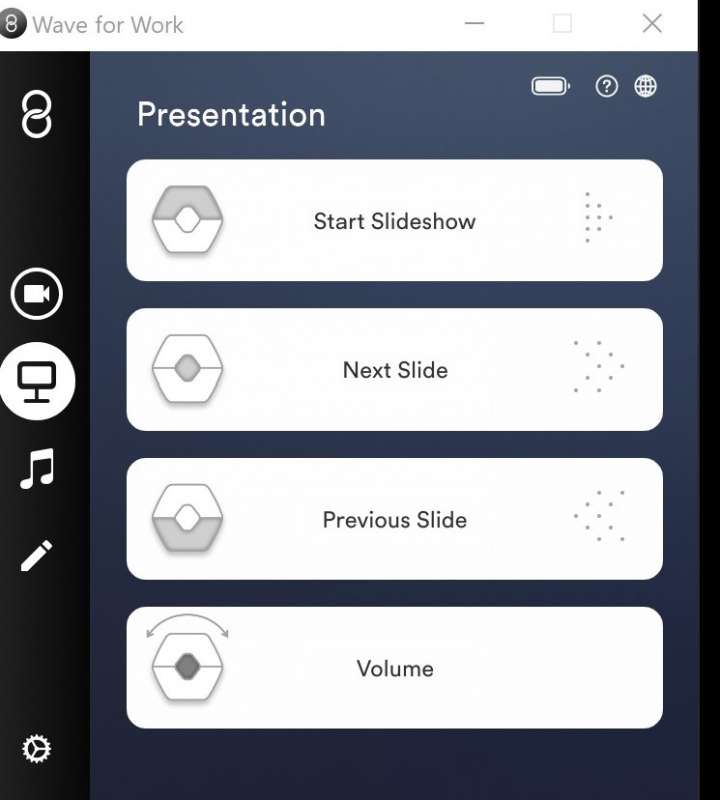 Never miss one of our posts again. Sent MON, WED, and FRI with the latest gadget reviews and news!
I also spend a bit of time on Spotify while I'm writing, and the ring can pause and play previous songs and skip tracks.  It also uses the cool wrist motion to adjust volume which might be my favorite thing about the ring!  It also works with Apple music, if you prefer that.
The ring works with Zoom and Teams, but if you are using Teams make sure you are using the desktop app and not web-based versions of teams, or the ring won't recognize that you're in an online meeting.  If you are a Google Meet enthusiast, you are out of luck for now, although I'm sure the smart guys at Genki are working on an integration.  In the meantime, if there are keyboard shortcuts that work for Google meet, you can use the custom menu to make it work.
In Zoom, the ring will turn your camera on and off and will mute your mic.   Also, if you have the mic muted, you can push the middle button to talk and it will automatically go back to mute when you're done, which is handy.  No more forgetting you're muted and forgetting to remute!  The upper button will raise your hand as well.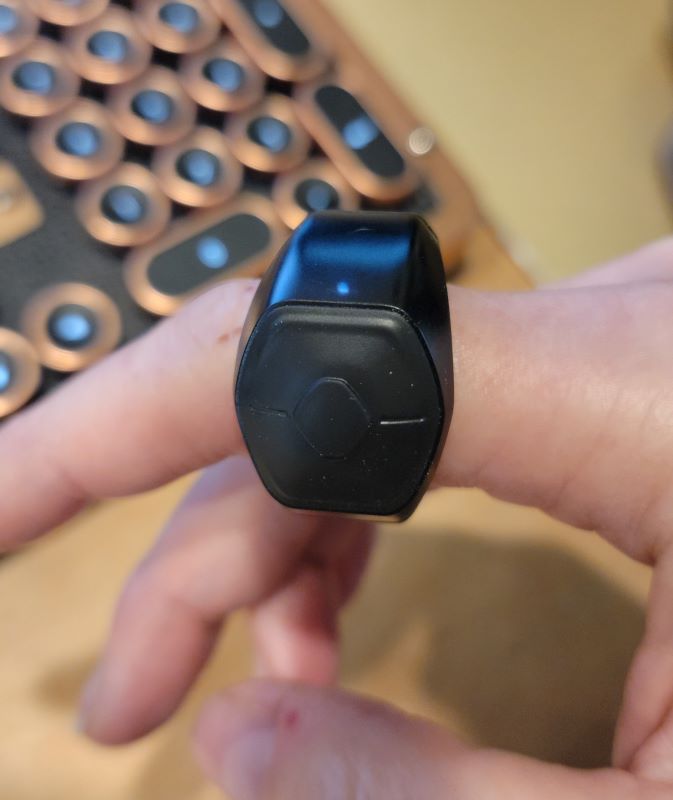 I have to admit, at first, I thought this ring would be kind of a nice toy to have but I didn't think I'd use it for much more than presenting.  Having used it, I can see that it could quickly become a regular part of my life in front of the computer.  It's a pretty slick device, and it's programmable to execute keyboard shortcuts, which I didn't realize before.  I decided that I would program it to cut, paste and launch spellcheck because I do those things a lot.  It was super easy.  You just go to the custom menu and pick a button, click the shortcut on the keyboard that you want to program to the ring and the ring picks it up.  Probably the coolest part about the custom functions is that all of the modes are configurable.  So although it ships with the presentation, music, online meeting modes already programmed, they can be reprogrammed to be anything you want.   I don't give many presentations right now, so I might reprogram that mode so the buttons do something else that I do more often for the time being.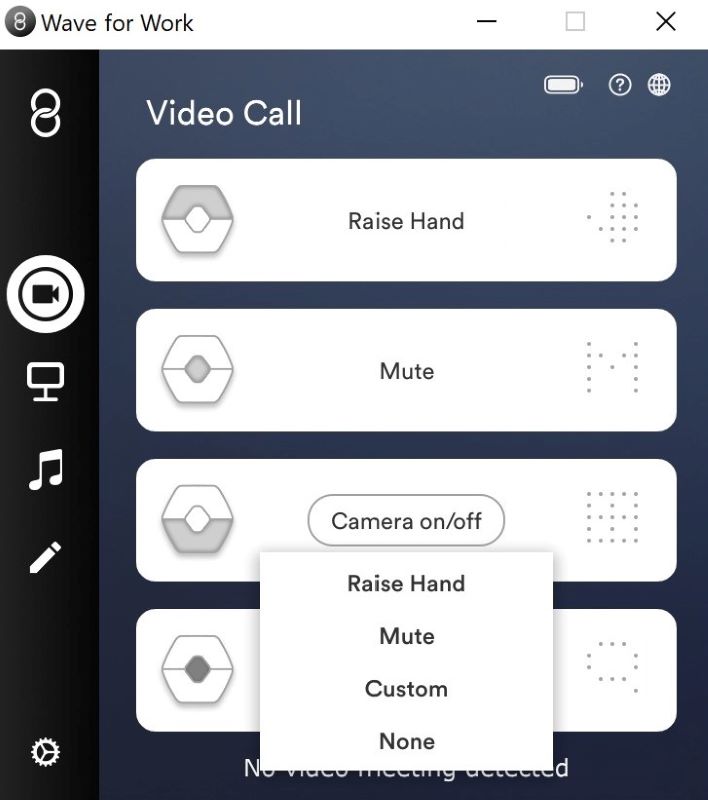 Another cool trick is moving between the modes using the ring.  You can do that by holding the upper or lower button and it will cycle through the video, presentation, music, and custom menus.
The only issues I ran into are because of my own sloppy computer practices.  I found that the ring would sometimes have trouble connecting to my laptop if I just wandered away with the ring on (it will stay connected if you stay within 30 feet of your computer, but not if you get in your car to go to Target, apparently). I also would forget to turn it off, and although it has 8 hours of battery, if you leave it on all the time it goes fast.  It recharges with a micro USB.  I do wish it had a little more battery life.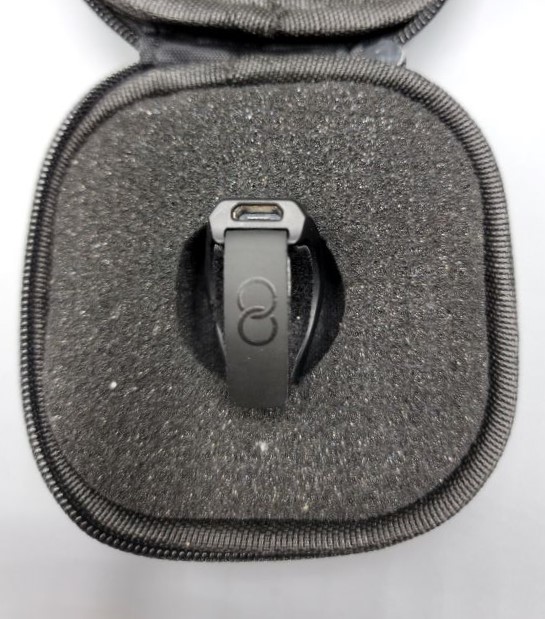 By the way, you might already be familiar with Genki Instruments and their Wave ring that works with their Eurorack receiver, Wavefront.  That Wave ring is now called Wave for Music and it looks awfully similar, but it's not the same.  I tried to find out if you could use your Wave for Music to do the same things as Wave for Work (and vice versa) but I didn't see anything on their website about that. If you could, I'm sure it would involve some downloading and upgrading since the ring doesn't come out of the box with dual capabilities.
What I liked:
Using a gesture to raise and lower the volume.
Being able reprogram all the buttons to do useful things.
What I didn't like:
Final Thoughts:
This is a nifty piece of hardware that can be used for a wide variety of things, particularly if you have repetitive tasks that involve keyboard shortcuts or meetings, or presentations.
Price: $99
Where to buy:  Genki Instruments
Source:  The sample for this review was provided by Genki Instruments