We use affiliate links. If you buy something through the links on this page, we may earn a commission at no cost to you. Learn more.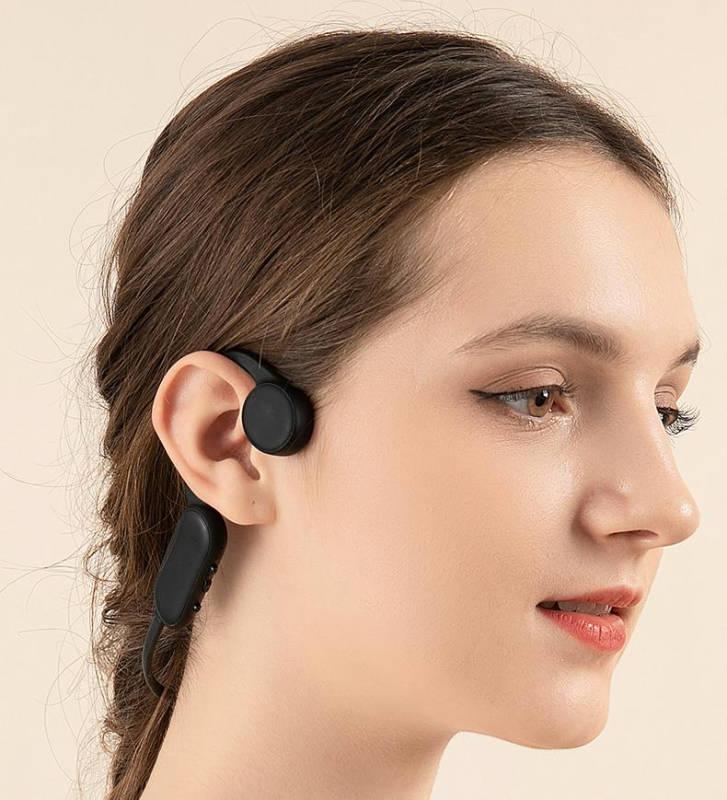 REVIEW – Naenka Bone Conduction Runner Pro open ear wireless headphones send sound through what I'm calling 'transducers' that sit in front of the ears against the jawbones. I wondered what quality of sound these would produce since this is my first experience with bone conduction sound.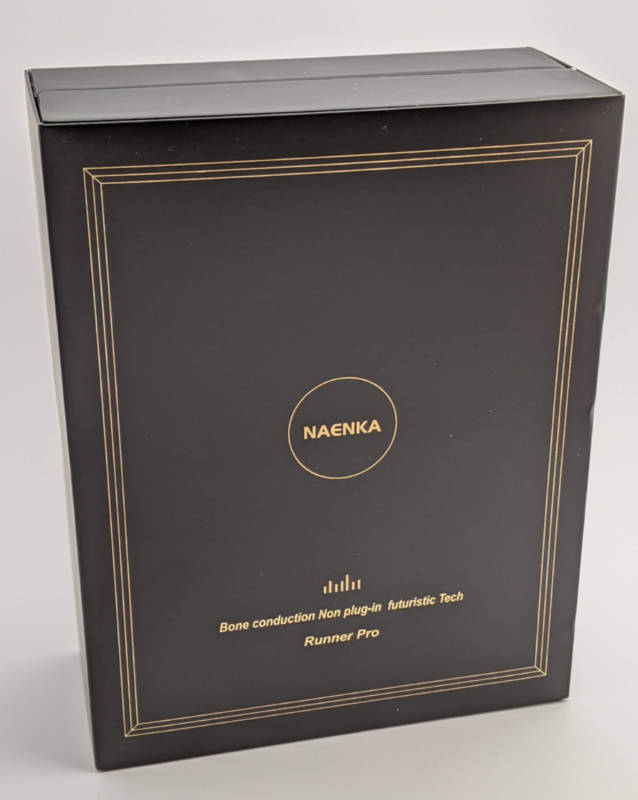 What is it
Naenka Bone Conduction Runner Pro open ear Bluetooth headphones ('Runner Pro' from here forward) are a lightweight, Bluetooth, water-resistant audio set for active use, including swimming.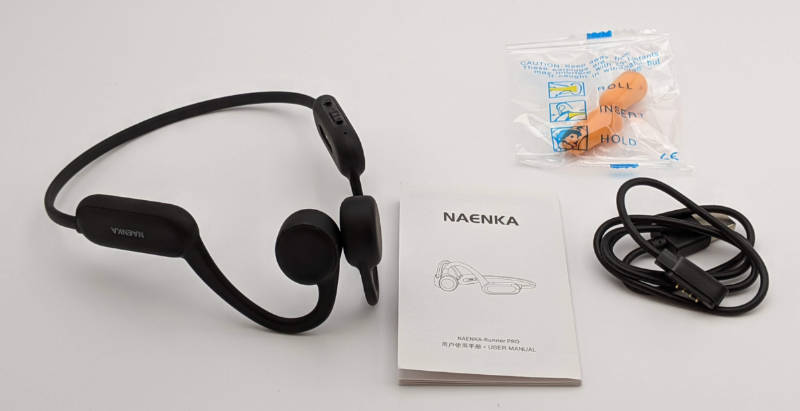 What's in the box
Runner Pro headphone

Charging cable

Instruction sheet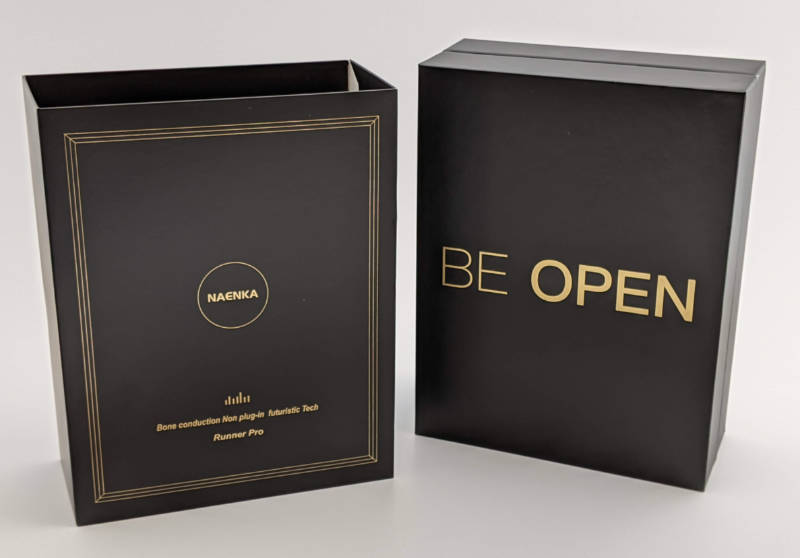 Hardware specs
Both IP68 and IPX8 'waterproof' are claimed at the Naenka website

"IPX8 industrial grade waterproof" is claimed at Amazon

8GB memory onboard

Bluetooth 5.0

Charge time: ~2 hours

Play time: ~6 hours at 65% volume

Black plastic construction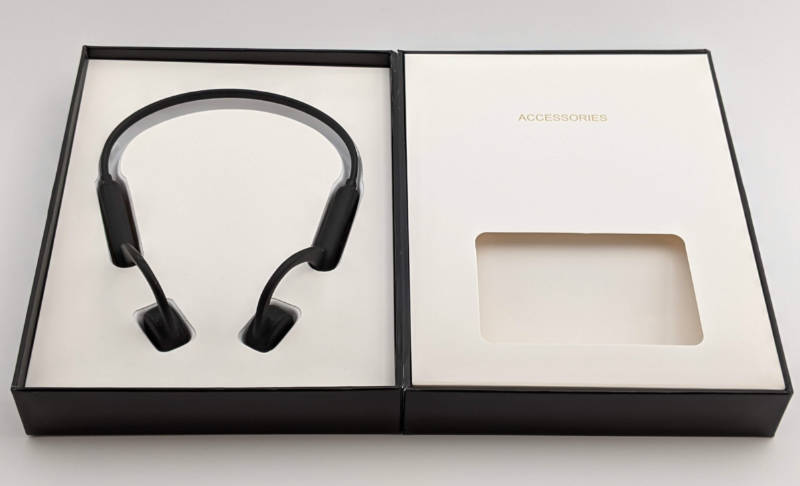 Design and features
Beyond the bone conduction method of sound transmission used by these headphones, they also come with 8GB onboard memory so music can be directly downloaded to them for true, phone-free use using the supplied USB cable. 
While the descriptions at the Amazon and Naenka websites clearly state the Runner Pro is 'waterproof' and can be used for swimming, the manual sheet contradicts this promotion in the 'Care and Cleaning' section, twice. "Please do not soak the earphones in water for a long time.", is followed in the same section with, "…Do not immerse the earphone in water." The term 'waterproof' comes into question given these discrepancies. Or should I only swim briefly? How briefly?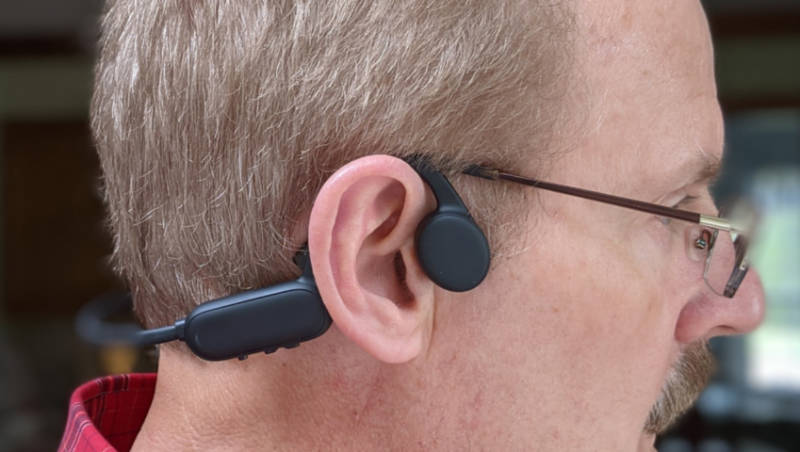 I found the Runner Pro uncomfortable after 30 minutes or so of wear. The over the ear loops made my ears hurt a little, as would a pair of glasses that were not properly adjusted. Given this discomfort, I could not imagine the Runner Pro being comfortable during running. 
The band that sits at the neck area stood off from my neck by about 2 finger-widths when raised up enough to alleviate the ear pain, and did not rest on my upper neck, which might have taken some of the pressure off the ears. If I used these while doing a weights workout, I'd have to remove them for exercises lying prone on my back due to this band stand-off behind the neck. But I wasn't interested in exercising with this device since it caused discomfort in the back of my ears during casual use.  
If I pushed the neck band upwards, that took pressure off the ears but over time the headphone would slip back down. I'm not talking debilitating pain here, but audio listening devices should be comfortable, right? And you shouldn't have to keep adjusting them to avoid discomfort.
Phone call volume would not increase high enough. With call volume at 100% on my phone and the Runner Pro, calls were often not loud enough.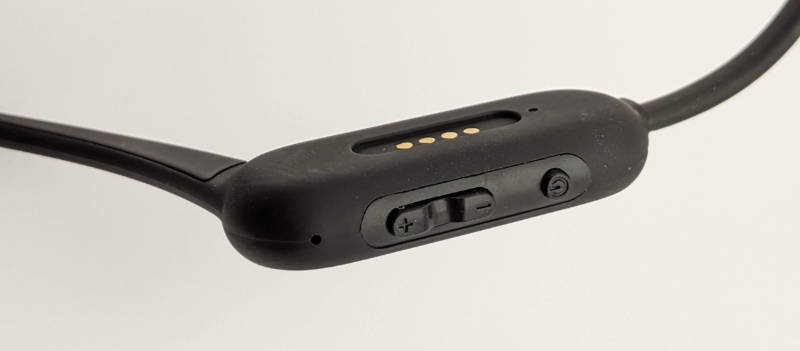 Installation and Setup
Bluetooth pairing is accomplished by holding down the power button for about 3 seconds when the device is off. My phone recognized and paired with the Runner Pro quickly.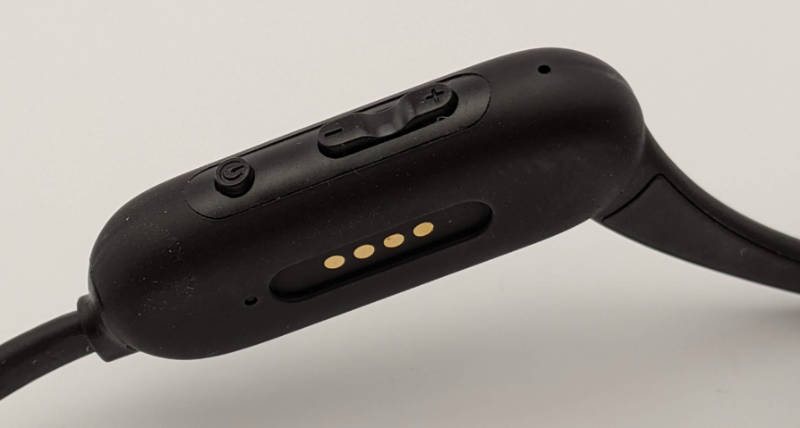 Testing and observations
Using my 'go to' testing music, such as Fleetwood Mac's 'Deluxe' Remaster of their album, 'Rumors' on Spotify, I found bass tones to be quite weak with the Runner Pro. The device delivered mid and high range sounds pretty well but without great separation. Bass guitar and kick drum were muddy or missing. I could only recommend the Runner Pro for casual music listening and/or listening to news, talk radio, or podcasts.
When I heard the low battery warning it took 90 minutes to bring the Runner Pro up to full capacity.
What I like
The bone induction headphone technology is something I might like if it was well executed.

Build quality and material seems excellent.
What I'd change
The Runner Pro should deliver bass tones at this price.

An irritating tickle from transducer vibration during some music and talk at high-ish volume was uncomfortable.

English phrasing in the manual and at the Amazon site needs to be reviewed and corrected in a few areas.

The manual picture showing how to wear the headset uses an ink-black, stylized head shape and the depicted Runner Pro on the head is black. More contrast is needed for this graphic to be of use.

Ear pressure discomfort needs to be corrected.  Redesign of the ear loops is needed?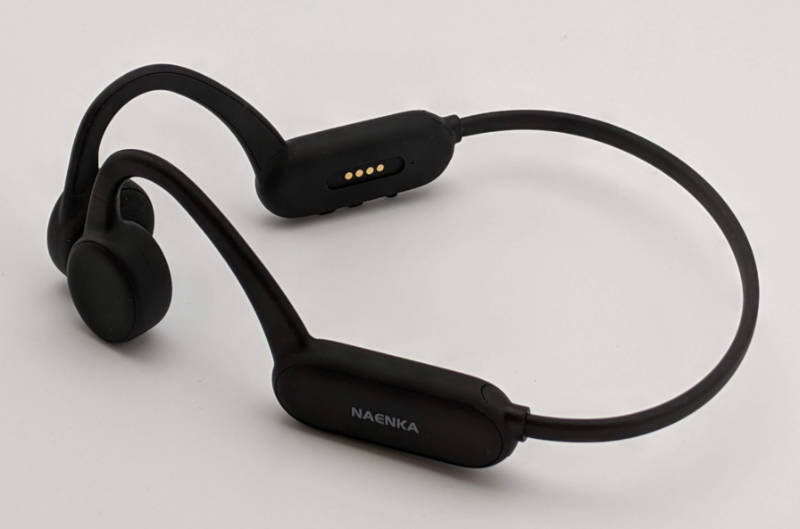 Final thoughts
The Naenka Bone Conduction Runner Pro open ear headphones could be a good choice if you find this device to be comfortable, and enjoy listening mainly to news, online talk radio, podcasts, or are a casual music listener. 
A device at this price should come with greater comfort and fit more stably. I really wanted to like this headphone but I've concluded I would not make this personal purchase.
Price: $119.00
Where to buy: Amazon
Source: The sample for this review was provided by Naenka.