We use affiliate links. If you buy something through the links on this page, we may earn a commission at no cost to you. Learn more.

NEWS – If you are a Roku user, you probably already know this.  Roku and Google are in a cage fight.  The stakes?  Your ability to watch YouTube TV on your Roku device.
A few days ago, I got an email from Roku stating that they were fighting with Google over Google business terms.  Roku didn't agree with them, specifically items surrounding Google's use of Roku user's data.  I'm not making any value judgments here, simply reporting on the fact that if they don't both start playing nice, you're not going to be able to watch YouTube TV on Roku.
Today (4/30/2021), that threat became reality…sort of.  In a new email, Roku let users know that Roku's YouTube TV contract has indeed expired.  Existing users will be able to continue watching YouTube TV for now.  But users must not delete the YouTube TV app as you can no longer install the YouTube TV app on Roku devices.
So for now, if you're using YouTube TV on Roku, you can continue, but nobody knows for how long.  If you just picked up a Roku and were planning on watching YouTube TV…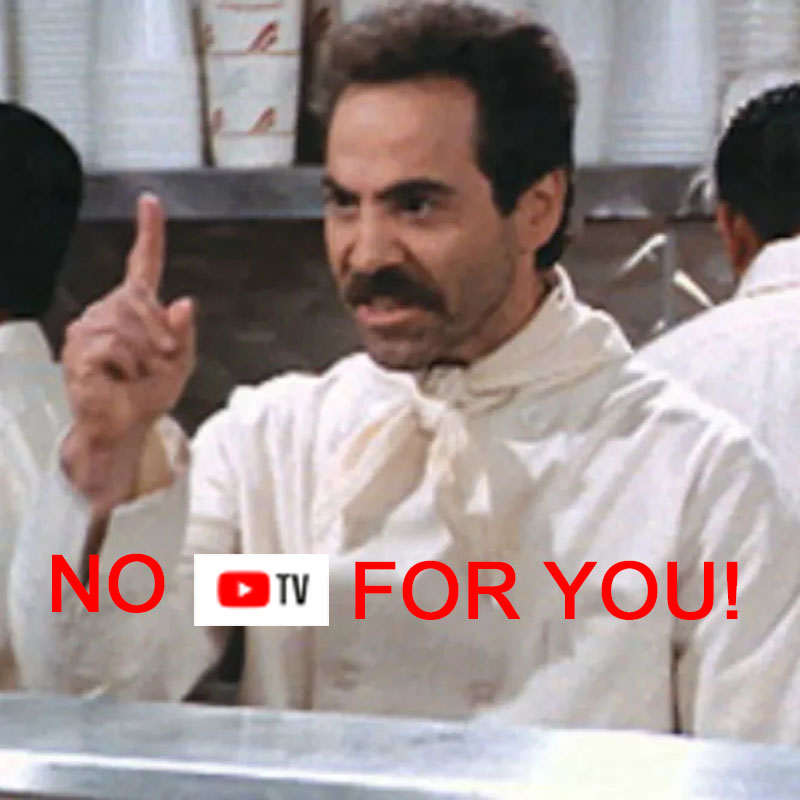 Here's hoping that they work it out.