We use affiliate links. If you buy something through the links on this page, we may earn a commission at no cost to you. Learn more.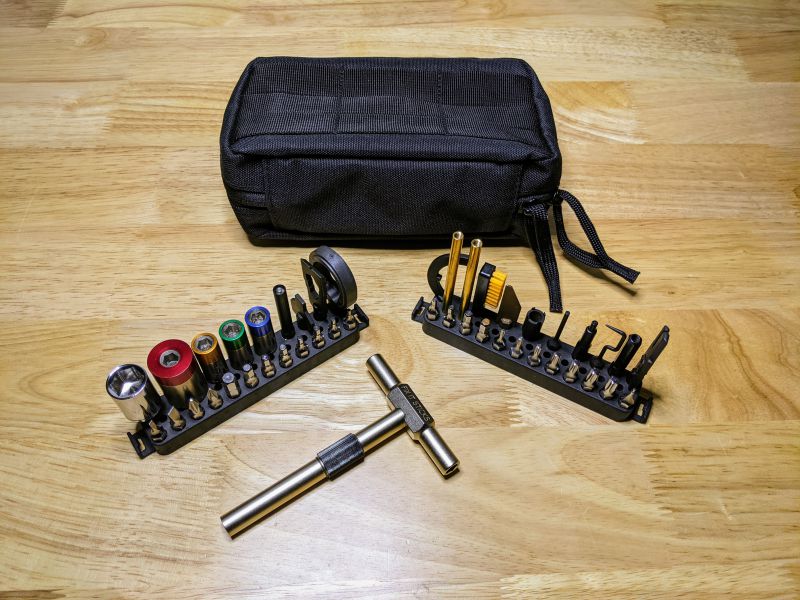 REVIEW – I've acquired quite a few new hobbies in the past year. The reasons for that are simple; global pandemic, boredom, no social life to speak of, etc. But what I can't figure out is why each new hobby seems to be more costly than the last. There's a clear, indirect relationship between my number of new hobbies and the amount of money in my checking account. But you can't put a price tag on fun, right?
My latest retirement-savings-draining hobby is gunsmithing. I really enjoy gunsmithing and shooting in general as a sport. Outside of a short stint in the military though, I haven't been able to explore these pastimes as much as I would like. But now that I live in the Pacific Northwest and have some extra time on my hands, I'm able to branch out a bit and try some new things.
For me, the primary enjoyment I get from each hobby or sport is the gear. Researching the gear, testing the gear, buying the gear, keeping the gear as pristine as possible, all scratches some itch buried deep in my psyche. And if you ever wanted to try a hobby that has plenty of gear attached to it, gunsmithing hits all the marks. You can go as big as your wallet allows or keep it incredibly basic. One thing you'll need either way though is a good set of specific tools. Luckily, Chicago-based toolmaker Fix It Sticks has you covered.
Fix It Sticks' The Works gun field maintenance kit has pretty much every tool you'd need to perform basic maintenance on rifles, handguns, and shotguns. It's definitely a bit expensive, costing $280, but as I explain in the review, there's an incredible amount of value in the quality of this kit, how well it was designed, and the modular nature of Fix It Sticks' entire product line.
What is it?
Fix It Sticks' The Works gun field maintenance kit is basically a firearm-specific driver bit set. The Works comes with a number of tools designed for cleaning, adjusting, and maintaining rifles, handguns, and shotguns. The kit is built around Fix It Sticks' unique T-Handle Wrench and their Miniature Torque Limiters.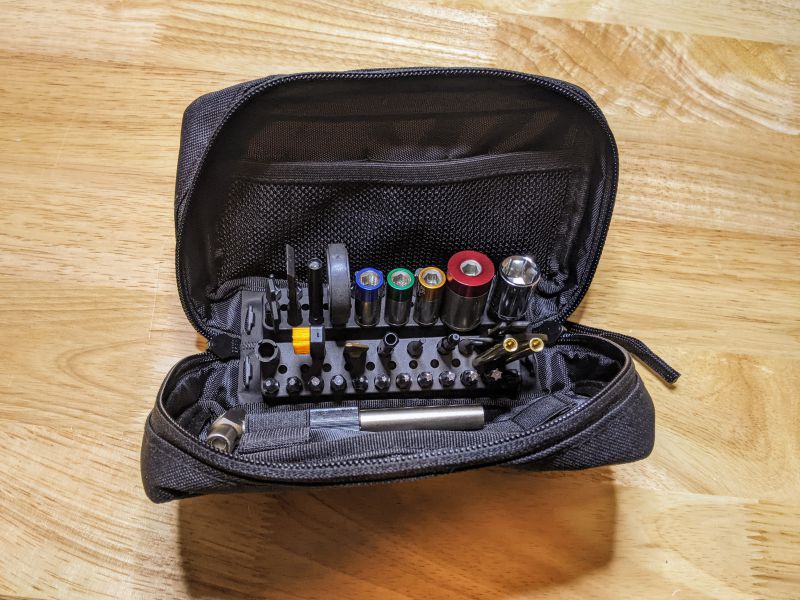 There are several different Fix It Sticks kits designed for gun maintenance as well as a whole separate product line of cycling tools. What's great about their products is that you can buy a premade kit, or you can build your own kit from scratch, buying only the components you need. The Works is a premade kit containing all of the tools the average gun owner would most likely need.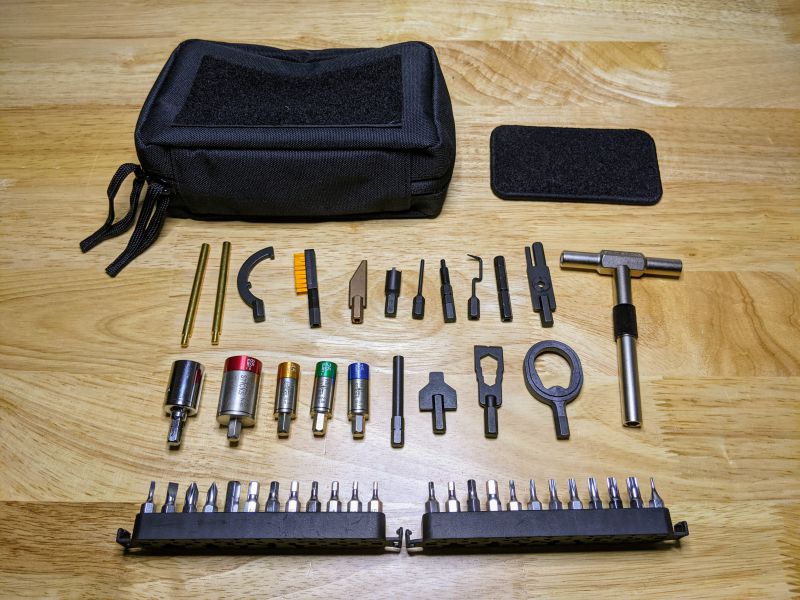 Never miss one of our posts again. Sent MON, WED, and FRI with the latest gadget reviews and news!
What's in the box?
Fix It Sticks T-Handle Wrench
4 Miniature Torque Limiters

65-inch lbs
45-inch lbs
25-inch lbs
15-inch lbs

1/2″ Socket and Bit Adapter
Universal Choke Tube Wrench
1911 Bushing Tool
Glock Front Sight Bit
Mini Pry-Bar
Bolt Carrier Group Scraper
Metal Pin Punch
Castle Nut Wrench
Bronze Scraper
Steel Pick
Non-Marring Plastic Pin Punch
Cleaning Brush Bit
A2 Front Sight Adjustment Bit
2 Brass Cleaning Rods which accept 8-32 threaded attachments
2 Bit adapters for 8-32 threaded components
24 Chrome Plated 1/4″ Bits: Hex 2.5mm, 3mm, 4mm, 5mm, 0.50, 5/64, 3/32, 1/8, 7/64, 9/64, 5/32, 3/16, 1/4, T8, T10, T15, T20, T25, T27, T30, P1, P2, Slotted 3/16, 3/32
Magnetic Patch
Soft Carrying Case with Velcro and MOLLE straps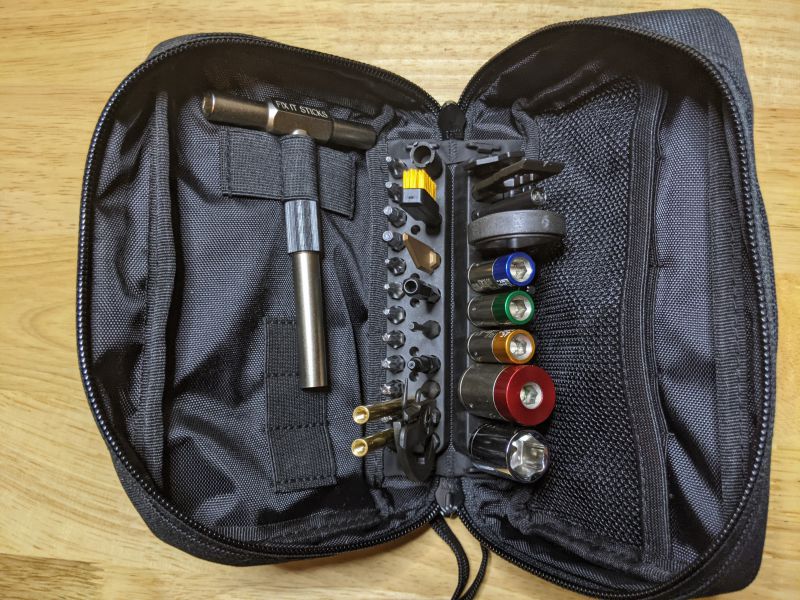 Design and features
My biggest defense of the high price tag for The Works is how well the kit as a whole and the individual components were designed. Starting with the carrying case, The Works just exudes dependability from the second you hold it in your hands.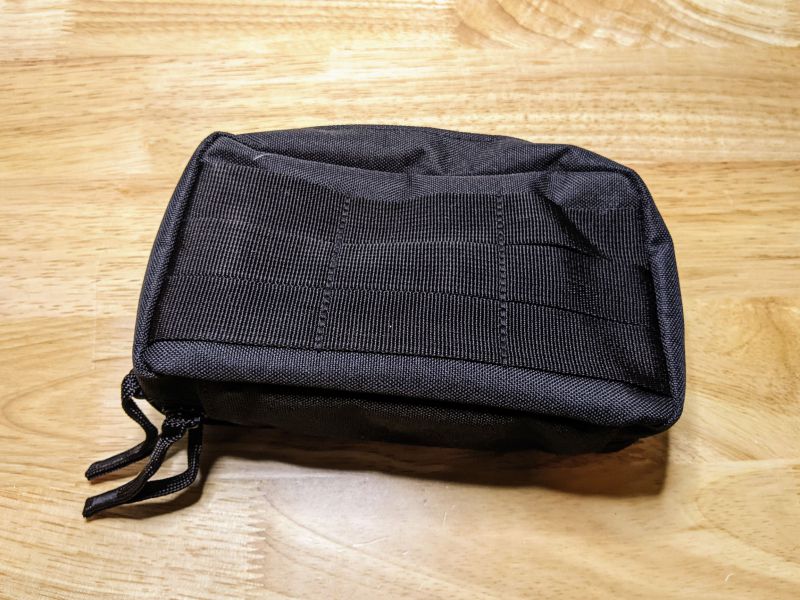 The case is one of the things I love most about The Works. This is a high-quality, tough little case with MOLLE straps on one side and a Velcro panel on the other.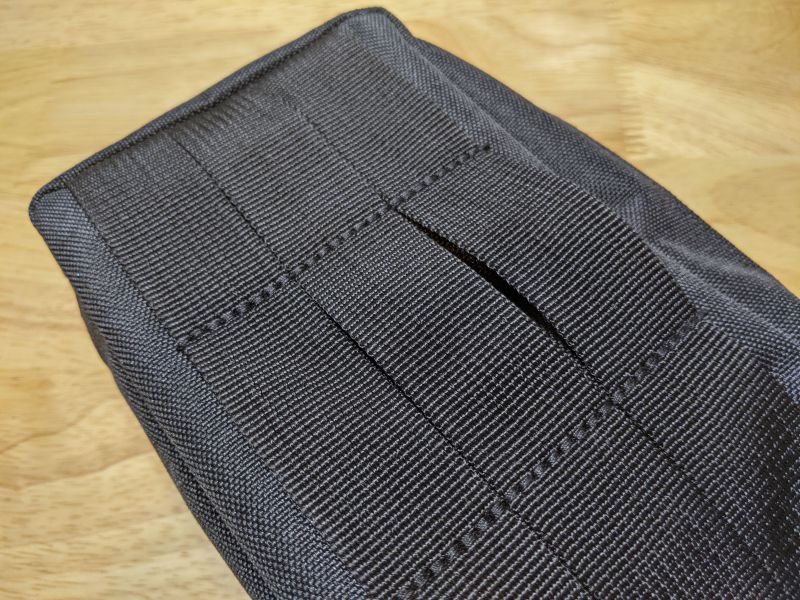 The MOLLE straps allow you to attach the case to the outside of any other MOLLE-equipped bags you may own.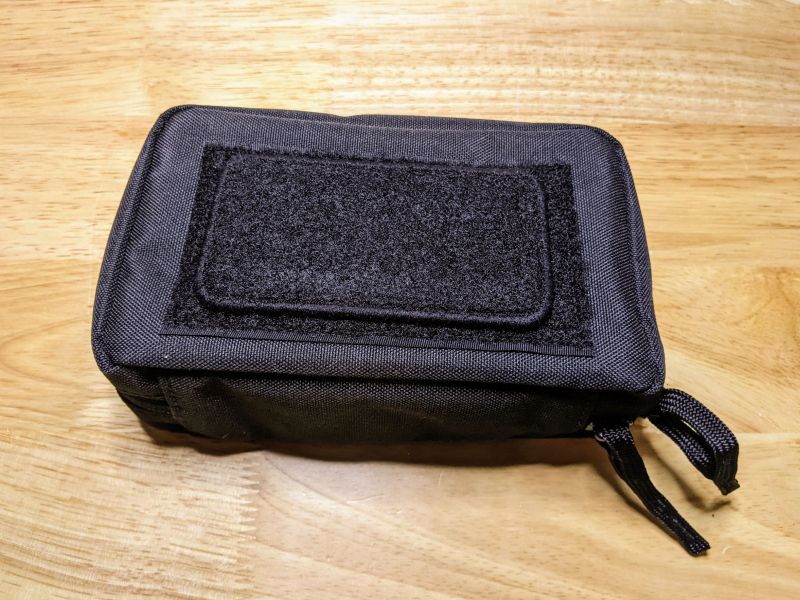 The Velcro panel is great for attaching morale patches, but the real bonus is the patch that comes with the case.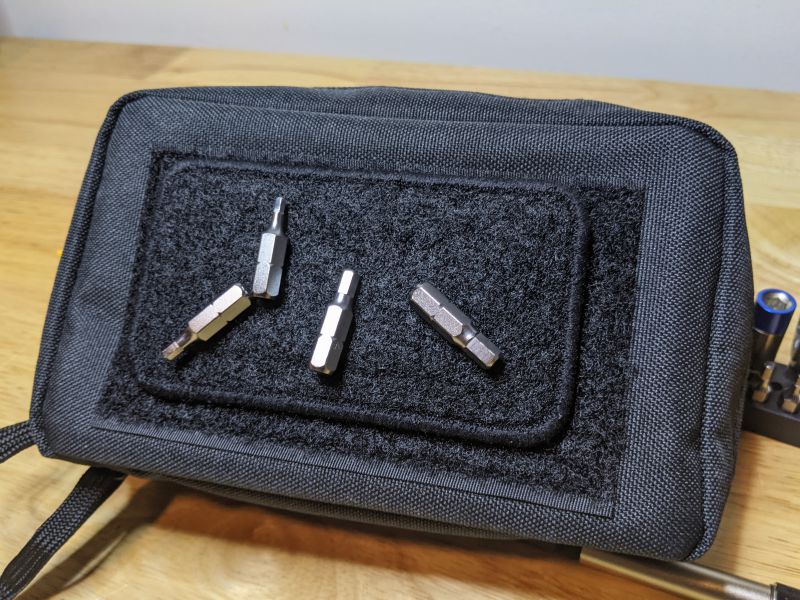 The patch is magnetic and one thing I can tell you about gunsmithing is that there is no shortage of tiny screws, detents, and springs that will always find ways to disappear. This patch is a smart, simple solution to a common problem, and I love that it's included with the kit. I've used it every time I've taken the kit out to hold the driver bits I'm using as well as all the parts I'm working with.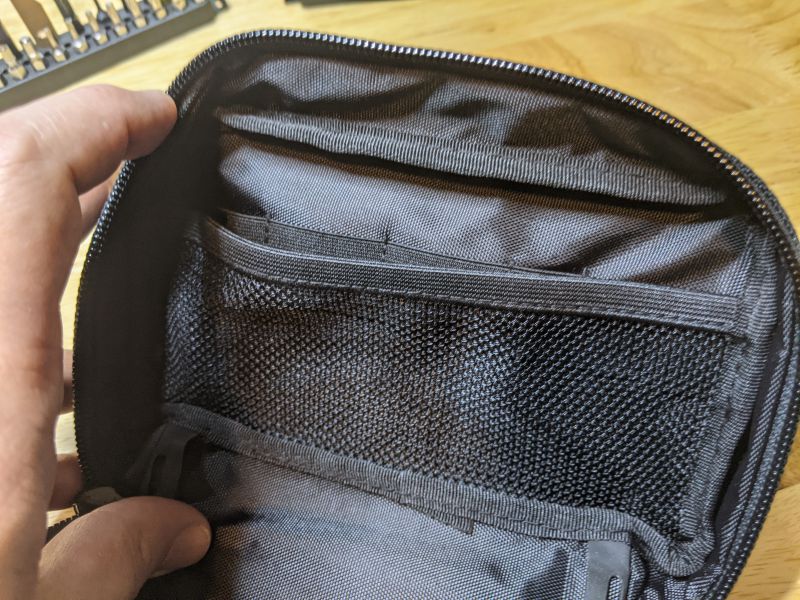 One big bonus of the case is that it's sized much larger than needed for the main components of the kit allowing you to add additional tools. There are extra slots and webbing as well to keep everything well organized.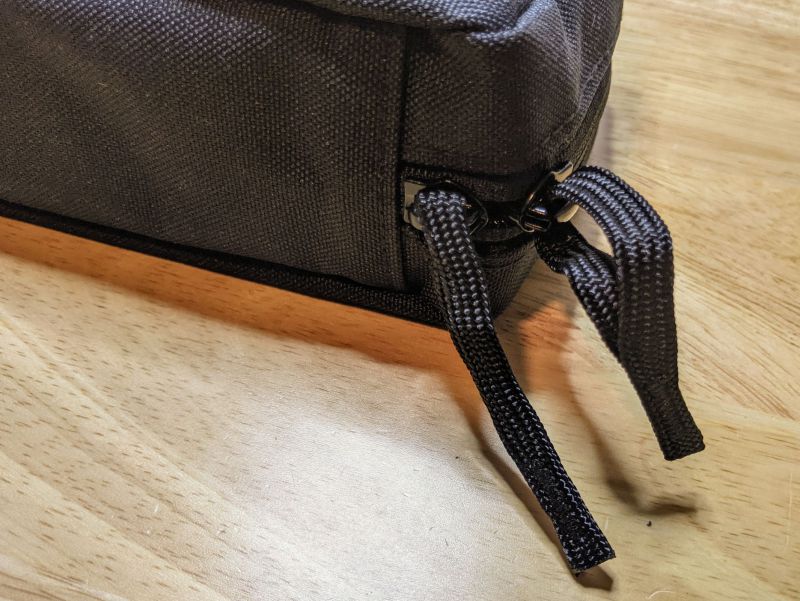 The case has two zippers and can open practically flat if needed, but another great design feature makes the case even more intuitive.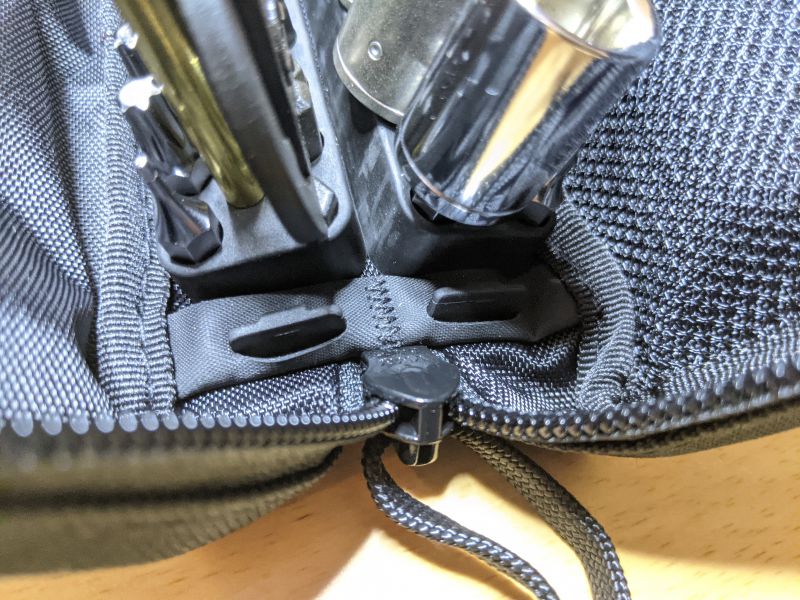 There are little rubber tabs on the ends of the bit holders making them removable.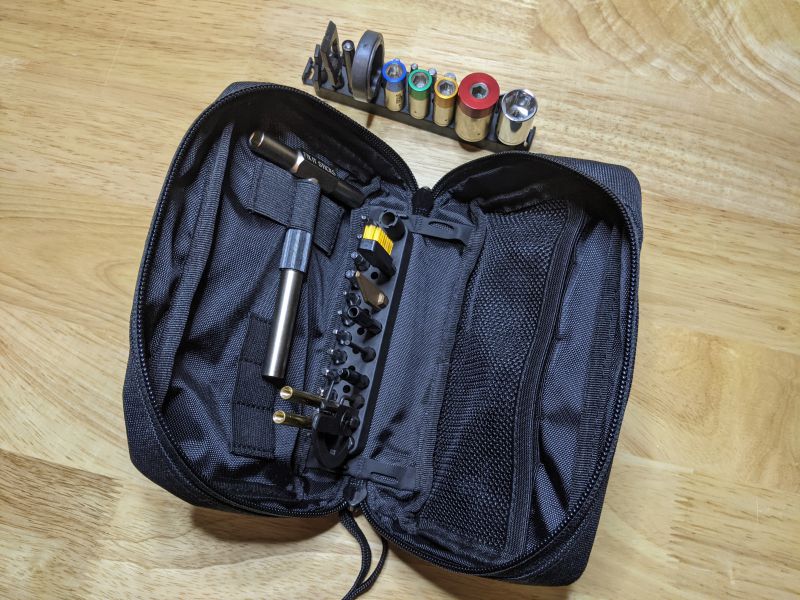 By pulling those tabs out, you can remove the bit holders for easy access to all the tools.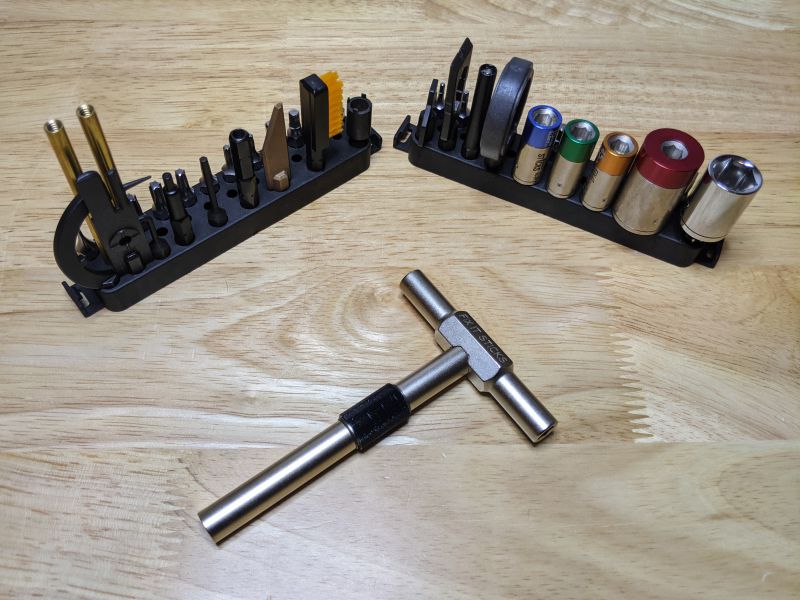 This is how I use the kit at home on my workbench, while in the field or on the range I keep everything inside the case so as not to lose anything.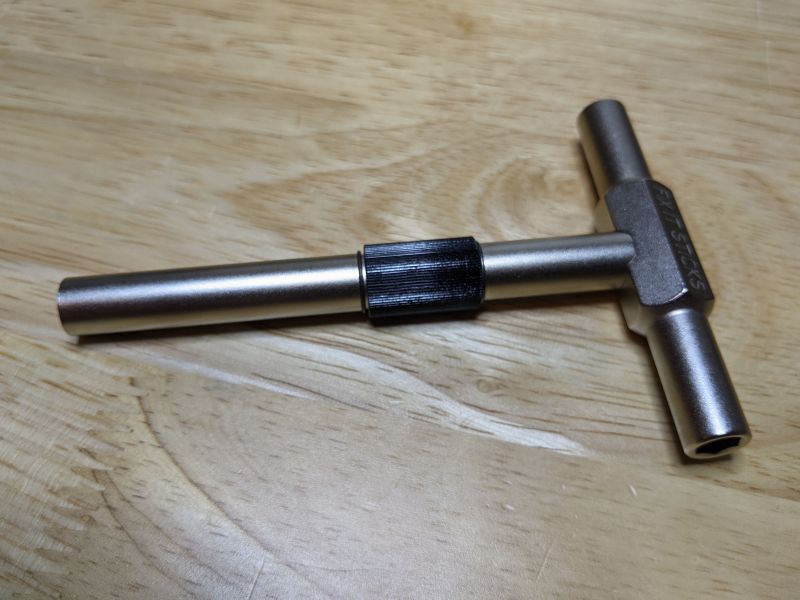 The Works is built mainly around the Fix It Sticks T-Handle Wrench. The T-Handle is made of high-quality steel and has magnetic holders on all three ends that accept any standard 1/4″ bit. Fix It Sticks also makes a ratcheting T-Handle Wrench which I would have liked to have seen included in this kit to further justify the higher price. 
There's a rotating plastic sleeve on the upper portion of the T-Handle that allows it to spin freely in your hand while working. More of those great design features at work.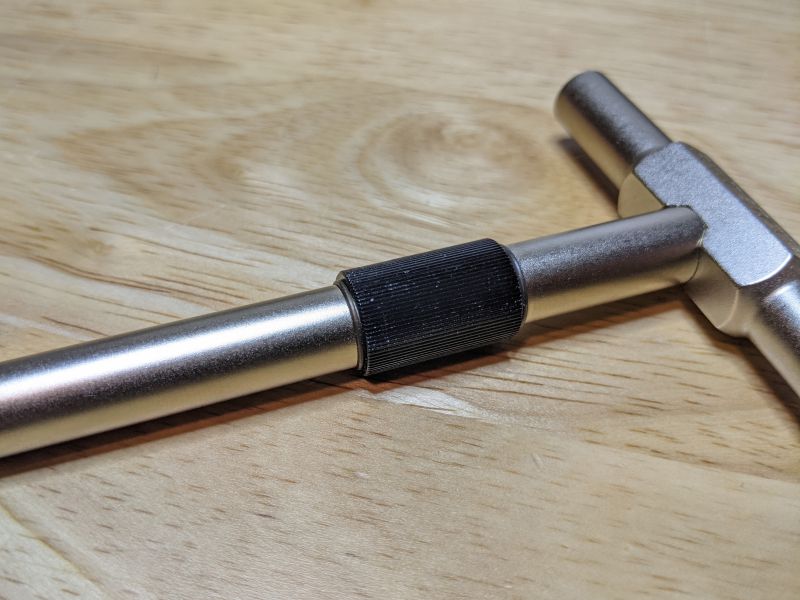 Most of the time, the long end of the T-Handle is best for tool use, but I really like having the option of using the ends as well.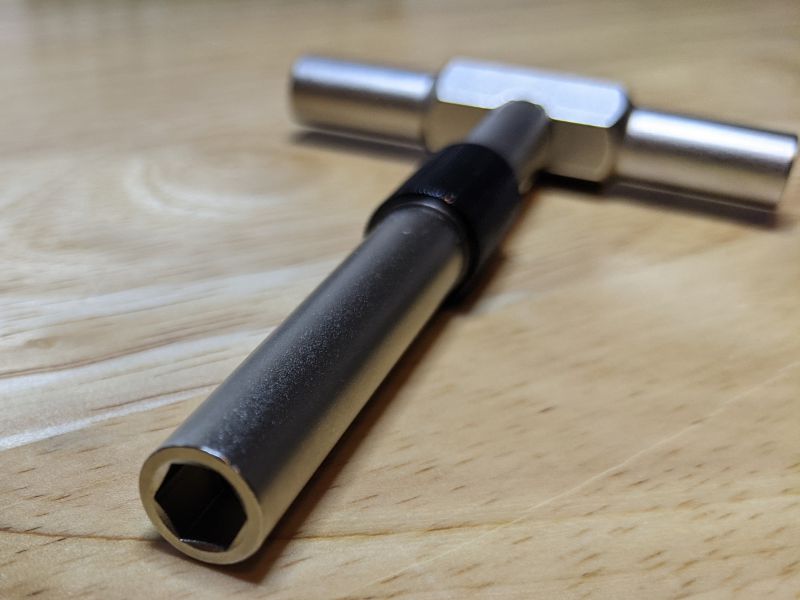 Since the T-Handle takes standard bits, you can use other 1/4″ bits along with the ones in The Works Kit. And speaking of the included bits, you get pretty much every bit you'd need including standard screwdriver bits, Hex bits, and Torx ones as well.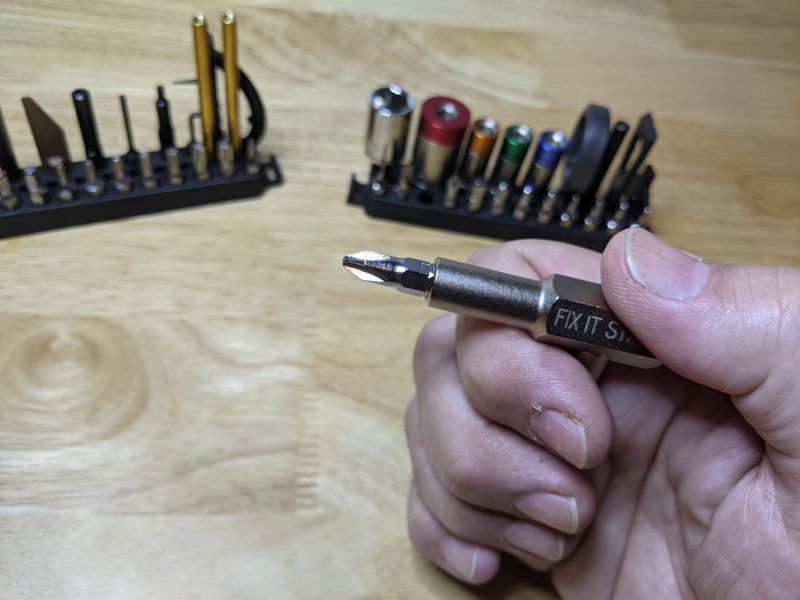 I like to keep my three most used bits in the T-Handle ends while I work to save time switching them out. This is usually a Standard screwdriver bit, a Phillips screwdriver bit, and T10 Torx bit.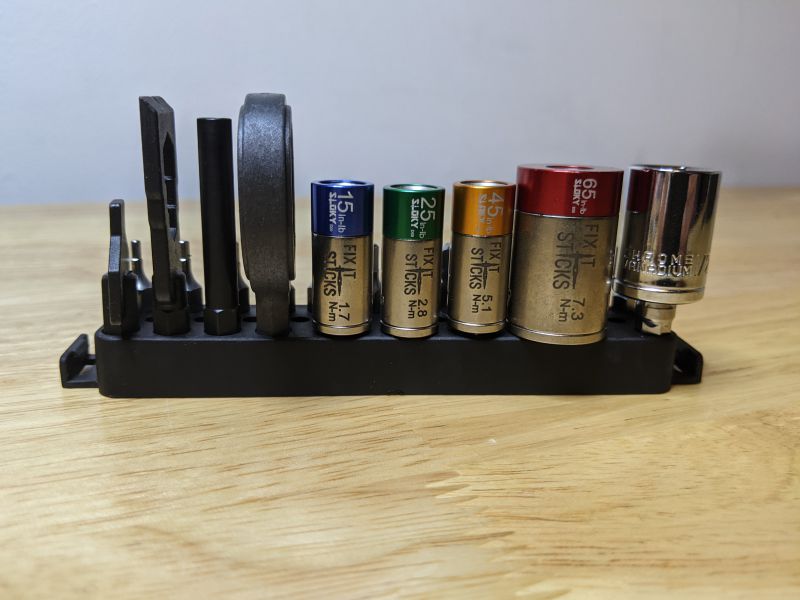 The real valuable bits in this kit though are the Miniature Torque Limiters. The Works comes with four Torque Limiters rated at 15-inch lbs, 25-inch lbs, 45-inch lbs, and 65-inch lbs. Once popped into the T-Handle, these magical little items allow you to apply a precise amount of torque consistently to any bit installed in the limiter.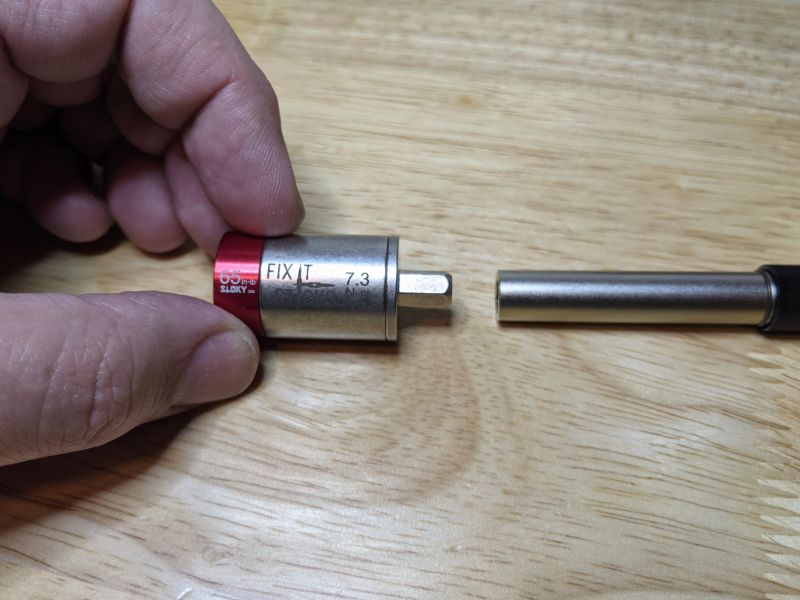 Once you reach the indicated amount of torque, the bit will start clicking and won't turn any further. This prevents damaging precious components like gun optics which require specific torque for installation.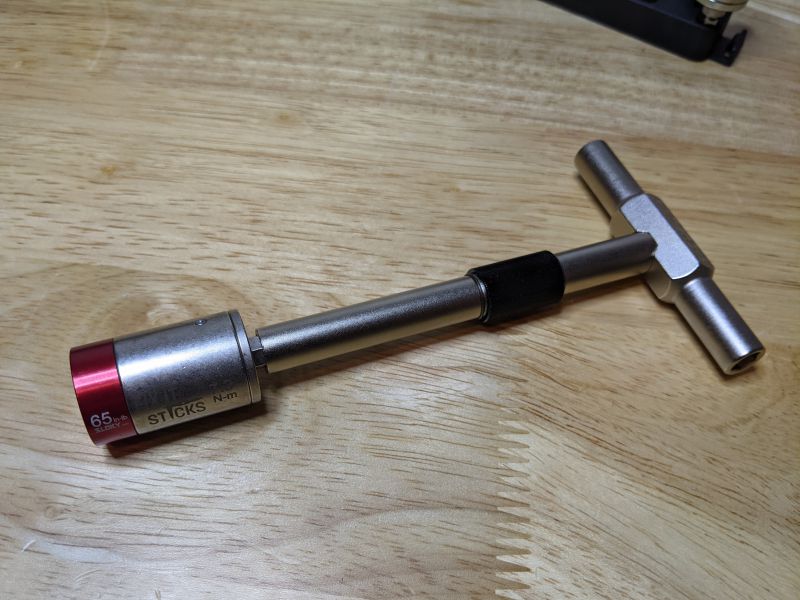 While it would be great to have more options for Torque values, I found that the four included covered most use cases. Additionally, there are a ton of different rated Torque Limiters available on the Fix It Sticks website allowing you to further customize your kit.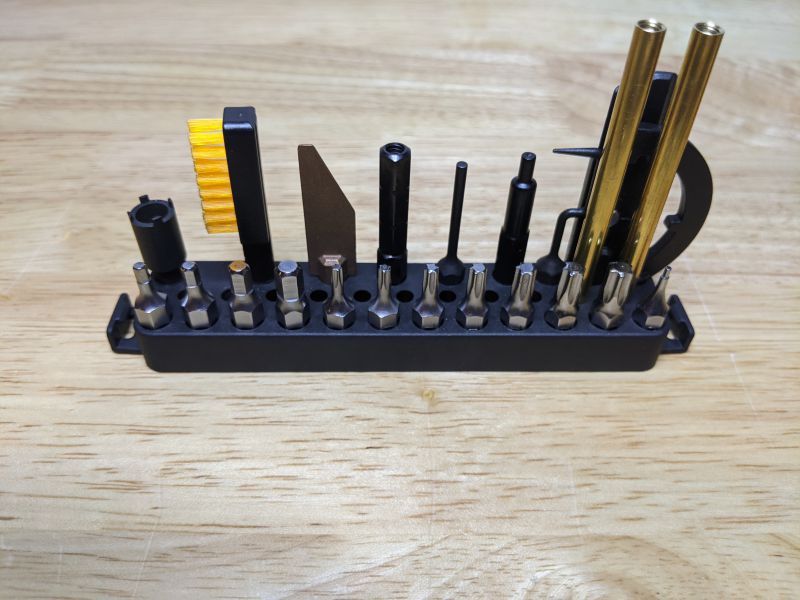 What makes The Works firearm specific though is the inclusion of a bunch of custom-made gun maintenance tools. I've used every one of these tools except for the 1911 Bushing Tool, and that's only because I don't own 1911… yet.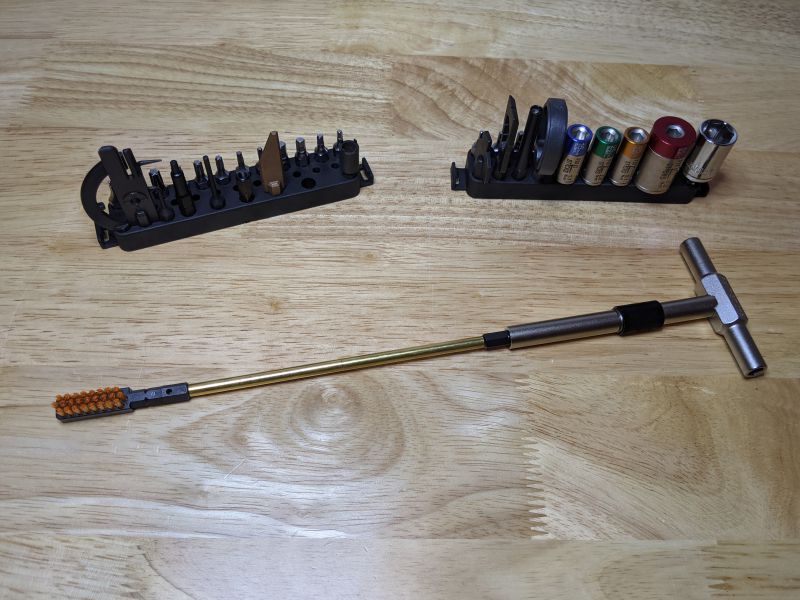 For cleaning, there are picks, scrapers, and a brush along with two threaded brass cleaning rods. I really like that the rods can be inserted into the T-Handle with the included 8-32 threaded adaptor bit.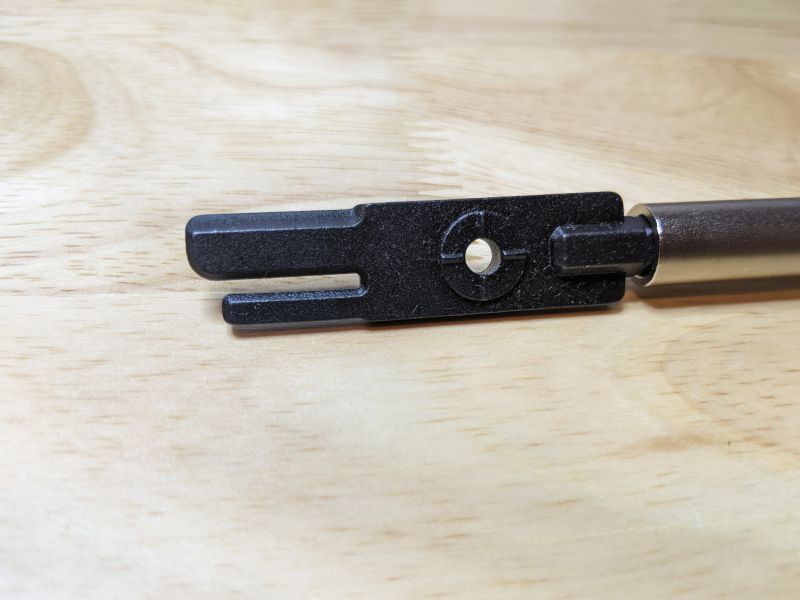 Along with standard tools like punches and picks, The Works comes with tools I didn't even know existed like this Bolt Carrier Group Scraper that also works for cleaning the firing pin.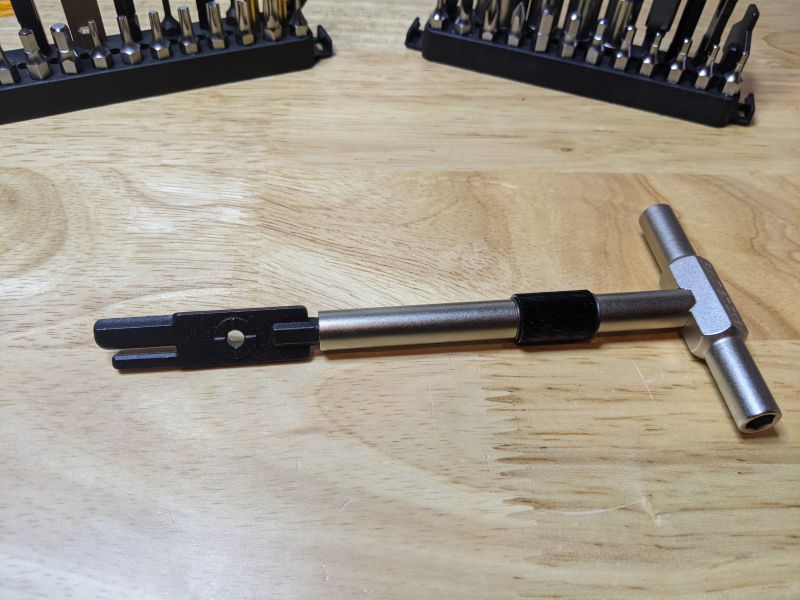 All this well-intentioned design and the inclusion of a bunch of specialty bits wouldn't mean much if The Works didn't live up to the hype during real-world use though. Fortunately, the kit held up just fine.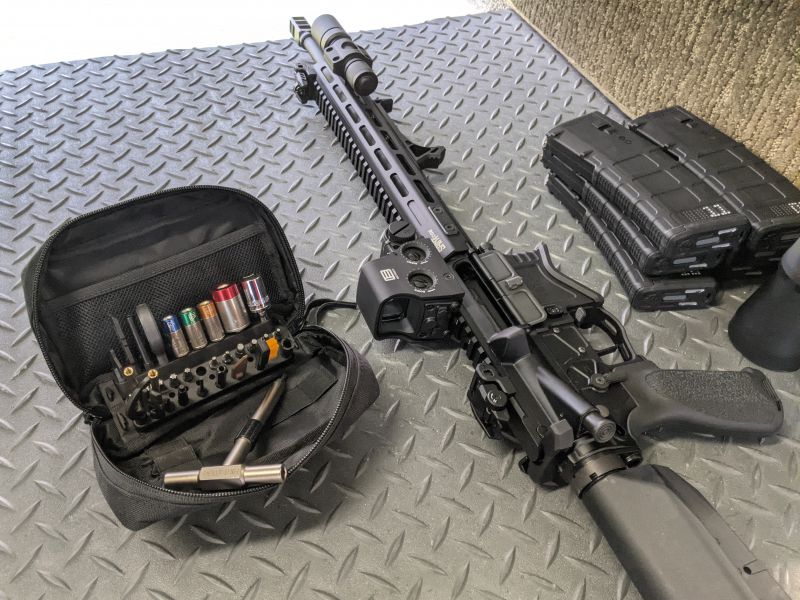 Performance
Having The Works on hand at the range and on my workbench was great. The kit came in handy more than a few times; helping me prepare my firearms for range day, allowing me to adjust my zero while on the range, and then aiding in the massive clean-up afterward.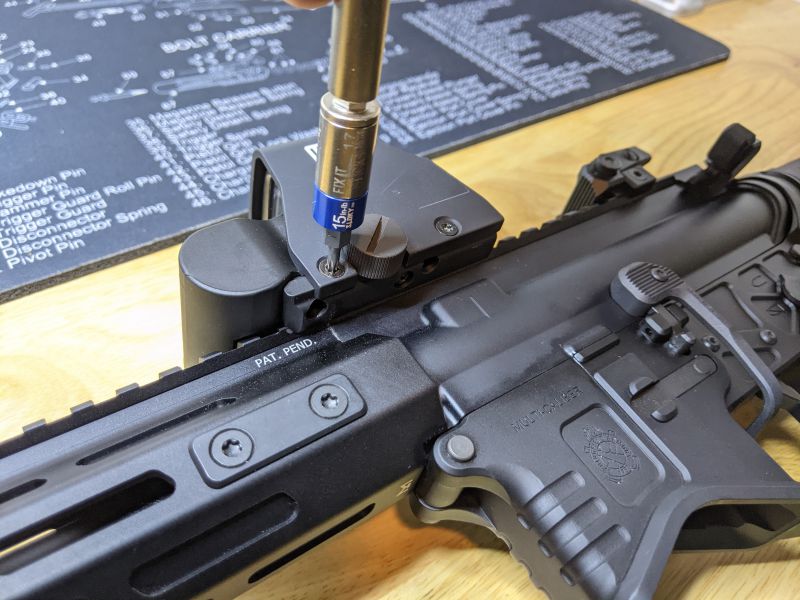 I like to do a full inspection of all of my firearms before I head out to the range with them. Having The Works kit handy made checking the torque on my optics a breeze. Turns out I had installed one optic with way more torque than was required and that potentially could have damaged it. It was easy to correct this using the T-Handle and the 15-in lb Torque Limiter.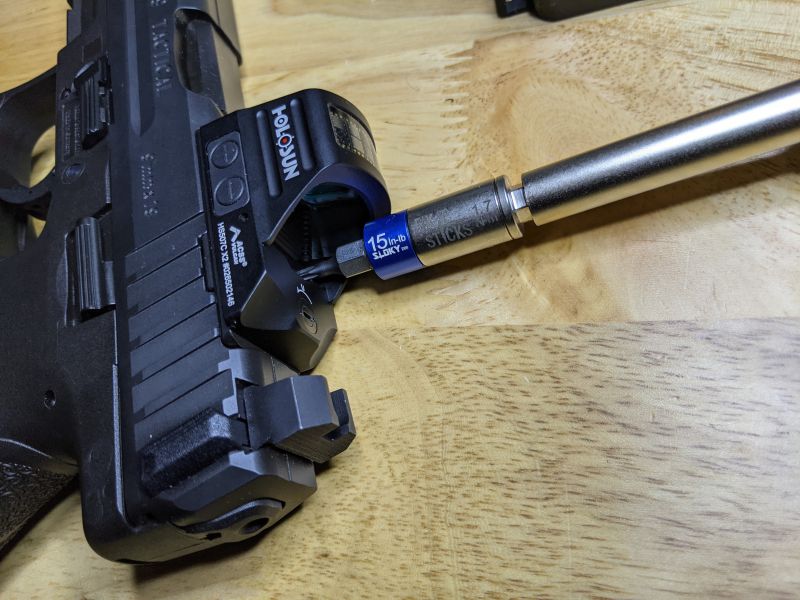 The T-Handle just feels comfortable in your hand and it made my work that much easier. I was also able to use the same Torque Limiter to install a new red dot sight onto one of my handguns for testing at the range.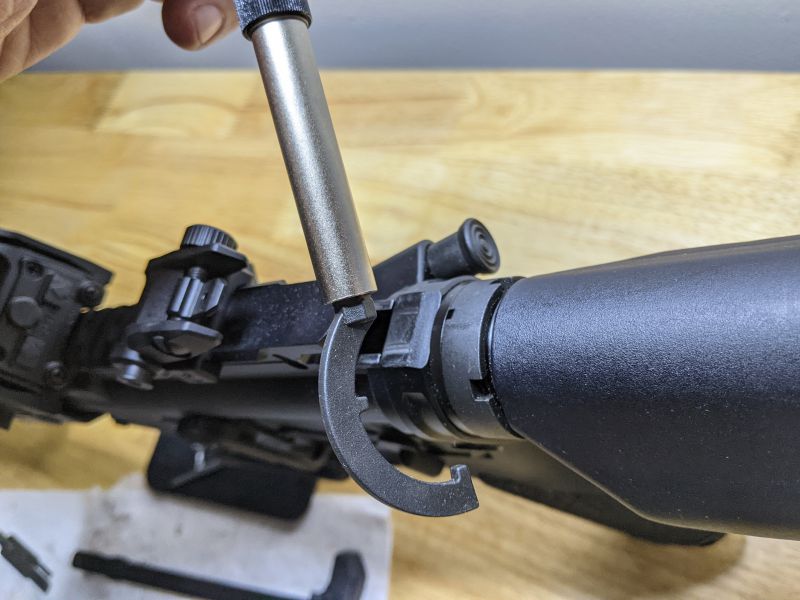 Then I popped in the Castle Nut Wrench and made sure that my rifle stock was properly attached.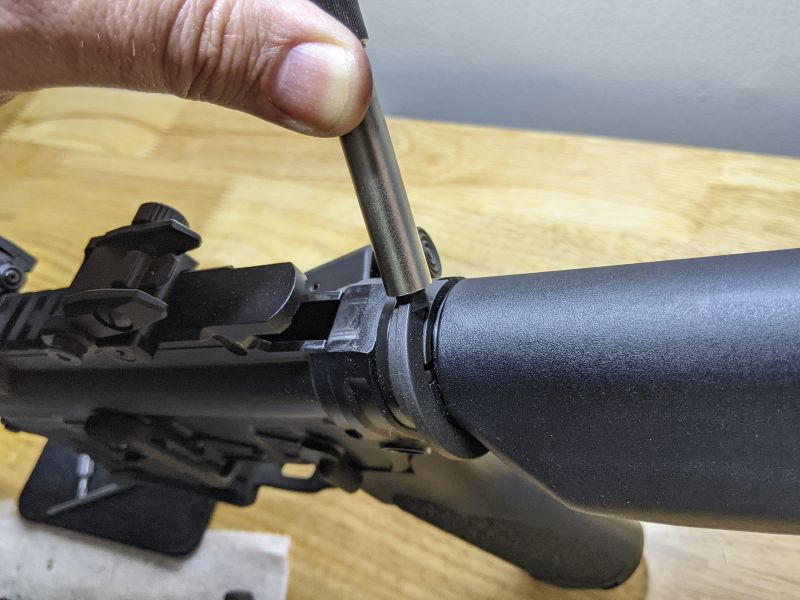 It was a real treat not having to break out my huge Armorer's Wrench to do this.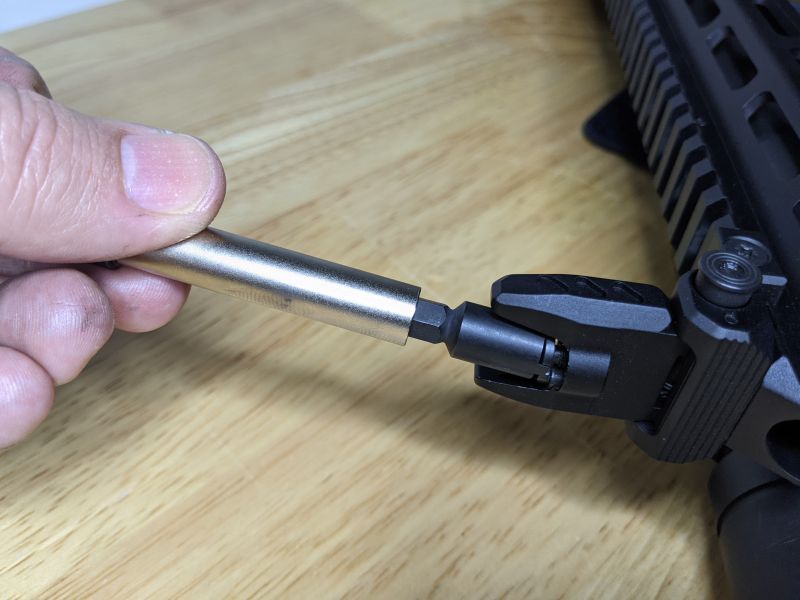 In anticipation of adjusting my iron sights' zero, I tested out the Front Sight Adjustment Bit and it worked flawlessly, much better than the plastic one that came with the sights.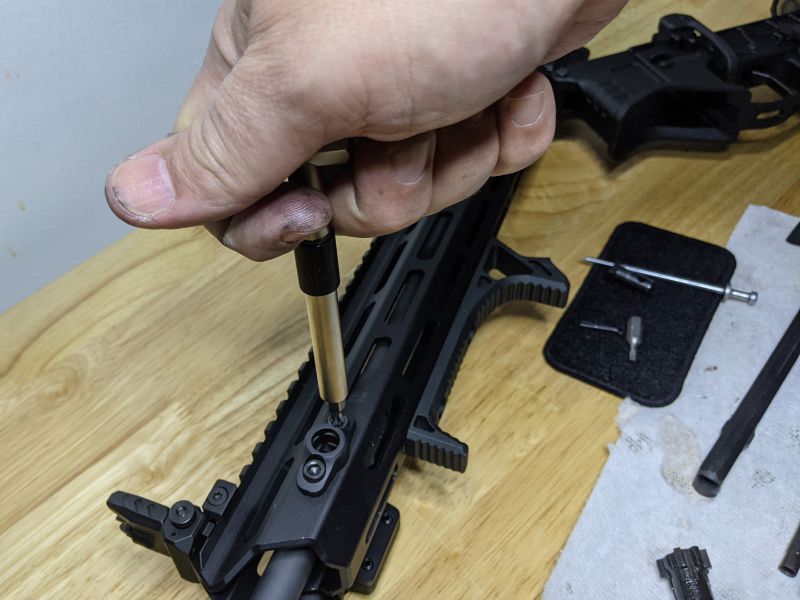 I proceeded to work around my rifle making sure that important connections like the one for my sling were all tightly fastened.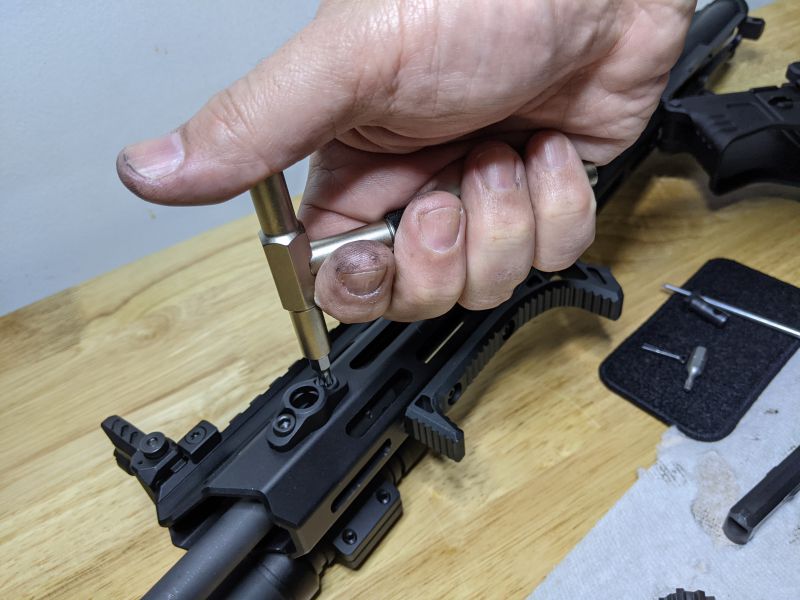 Being able to switch the bits to the ends of the T-Handle for greater leverage really helped here.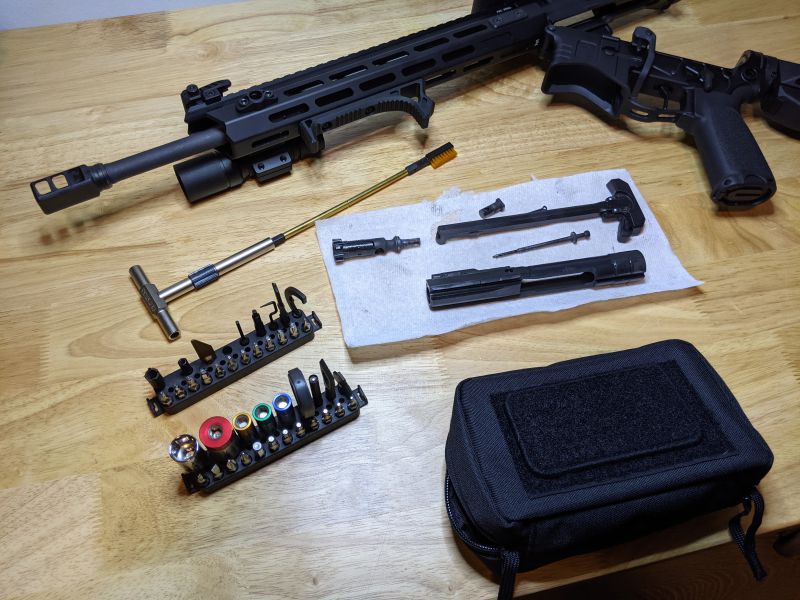 Once I got back from a long day at the range, I broke down my firearms for cleaning and tried out a few of The Works' cleaning tools.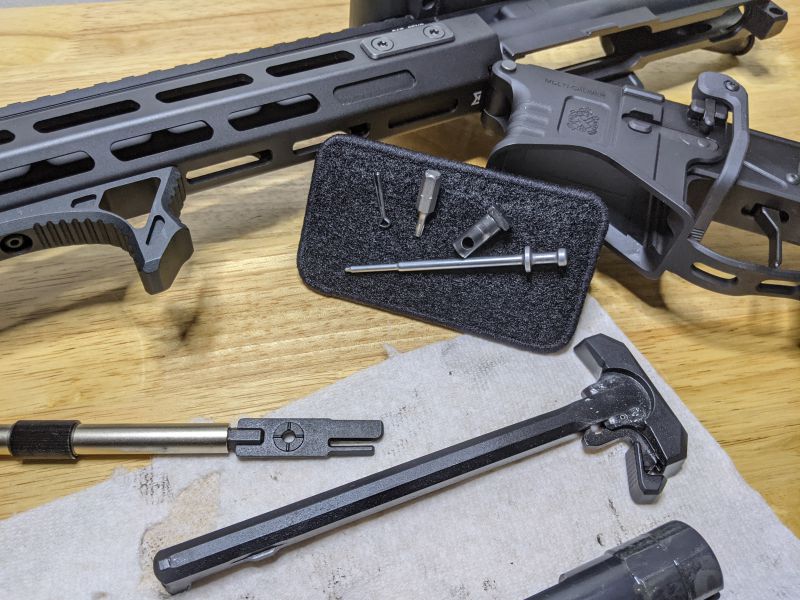 The magnetic patch immediately came to good use holding the various parts of my bolt carrier group.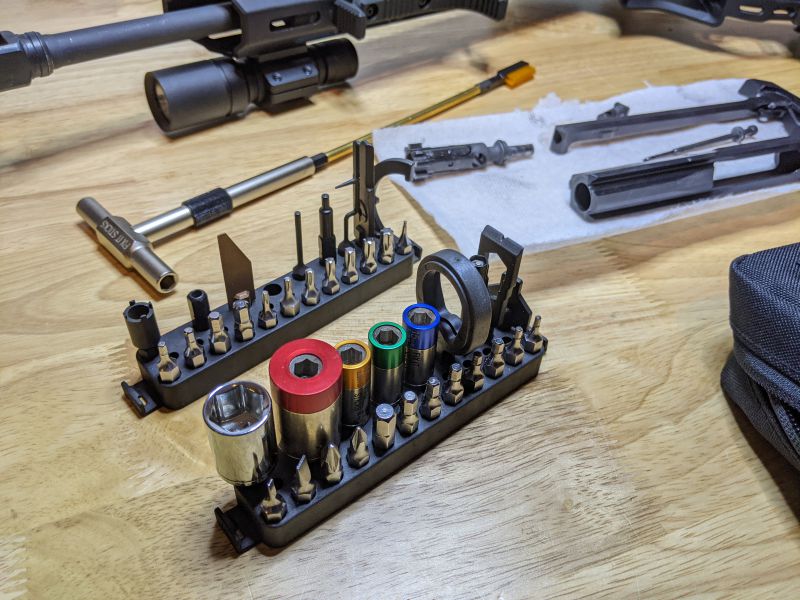 The brush, rods, and picks are all typical cleaning tools and worked exactly as expected. The real star of the group though was the Bolt Carrier Group Scraper.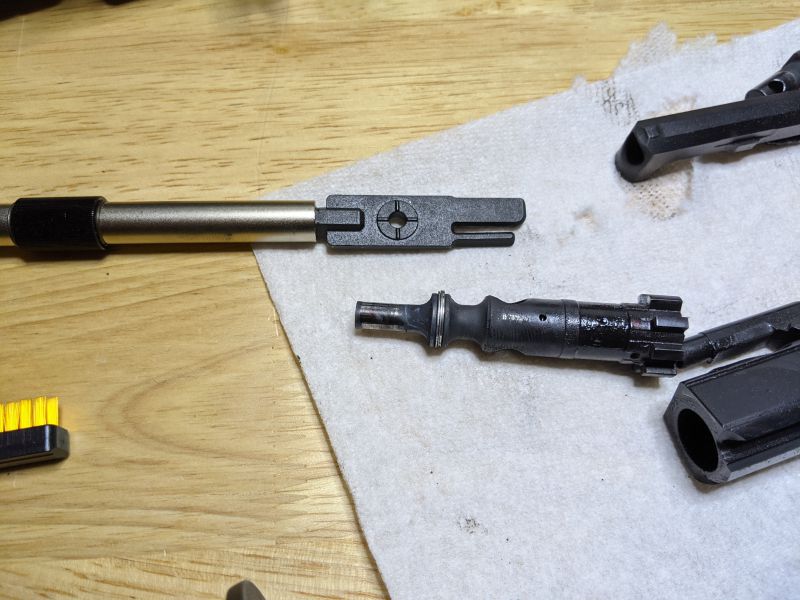 Once attached to the T-Handle, the scraper made quick work of the carbon built up around the bolt.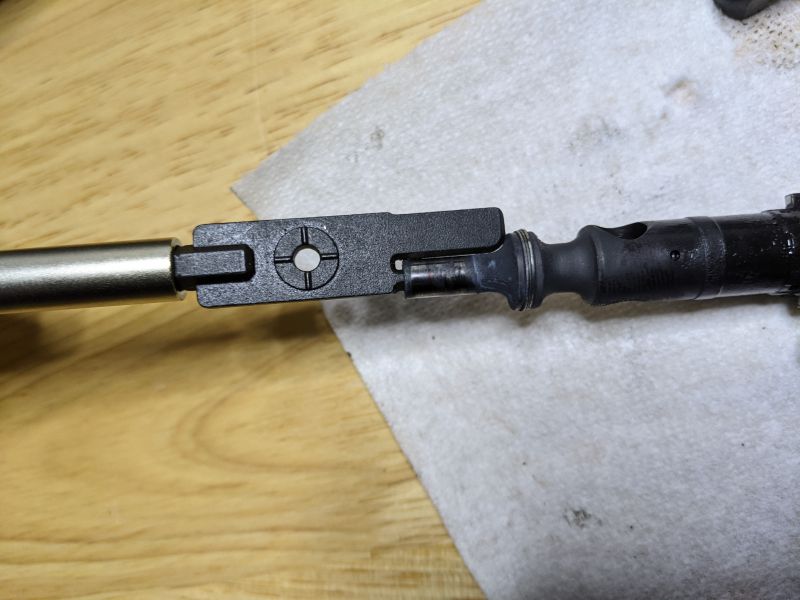 The same tool works great for scraping carbon off the firing pin. Just drop the pin into the hole and once it's flush with the back of the pin, rotate the pin around against the plus-sign blades.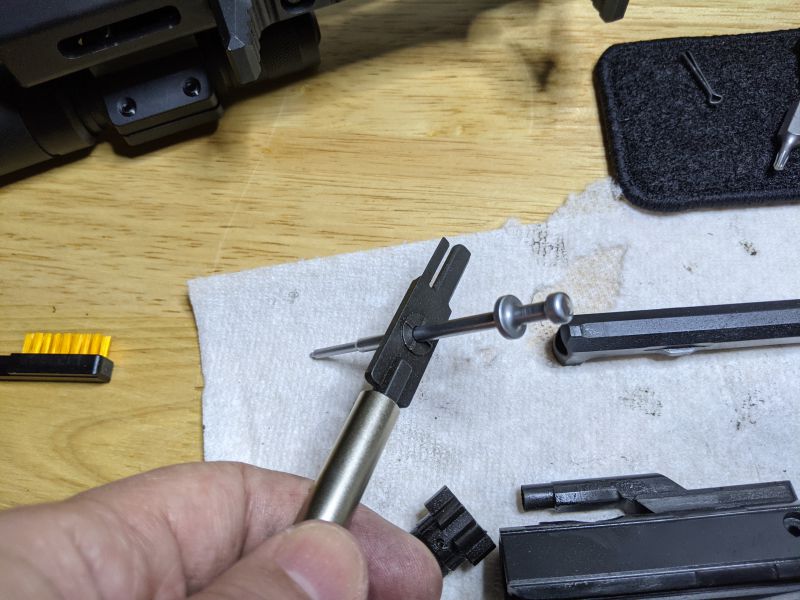 For me, The Works proved its worth as a maintenance kit before the range, at the range, and during the cleanup, and that says a lot. A great testament to how much I enjoyed using these tools was that I eventually wound up taking out all of my firearms, even the ones I didn't use at the range that day, to run them through their standard maintenance using The Works kit. Ultimately, I feel like I will be adding a few more components to this kit from the Fix It Sticks website including the Ratcheting T-Handle, a few more Torque Limiters, and some random additional bits I find myself using while gunsmithing. But even if I didn't add those elements, The Works would still be of great value as part of my gear.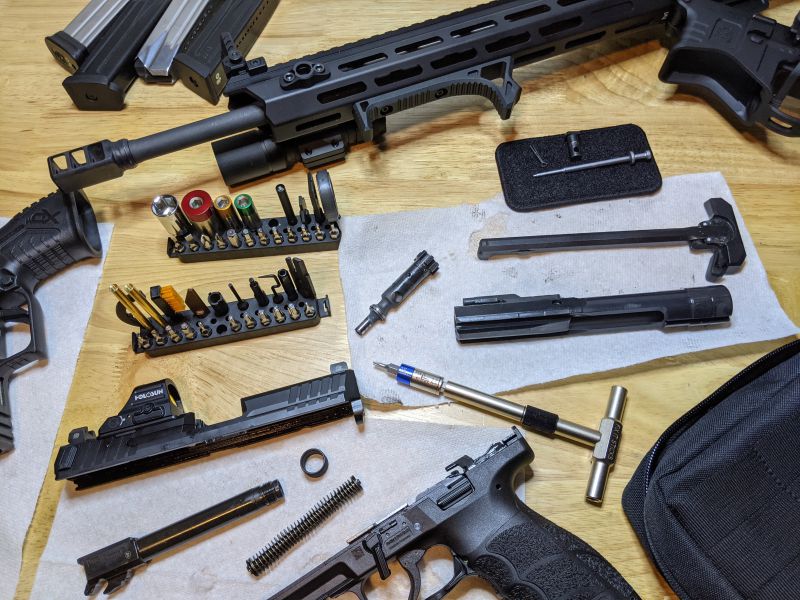 What I like
Great quality tools and well-designed case
Modular configuration allows for the addition or removal of elements to customize
Case has room and slots to carry additional tools
What needs to be improved
Expensive
For the price, the ratcheting T-Handle should be included as standard
Final thoughts
Overall, I love The Works and it has become a permanent part of my gear. With The Works, Fix It Sticks has designed the perfect all-in-one tool kit that can address the majority of needs for most gun enthusiasts. The kit may be a bit pricey for some at $280, but the quality and range of tools justifies the price for me. The fact that you can add components from Fix it Sticks' a-la-carte selection of tools, and there's room for those additions in the case, means that this kit can grow to fill any future needs you may have, further justifying the cost in my opinion. Fix It Sticks also sells a version of The Works with an All-in-One Torque Drive instead of the individual Miniature Torque Limiters for $220.
Price: $280.00
Where to buy: Fix It Sticks or Amazon for The Works kit with an All-in-One Torque Drive for $220.
Source: The sample of this product was provided by Fix It Sticks.