We use affiliate links. If you buy something through the links on this page, we may earn a commission at no cost to you. Learn more.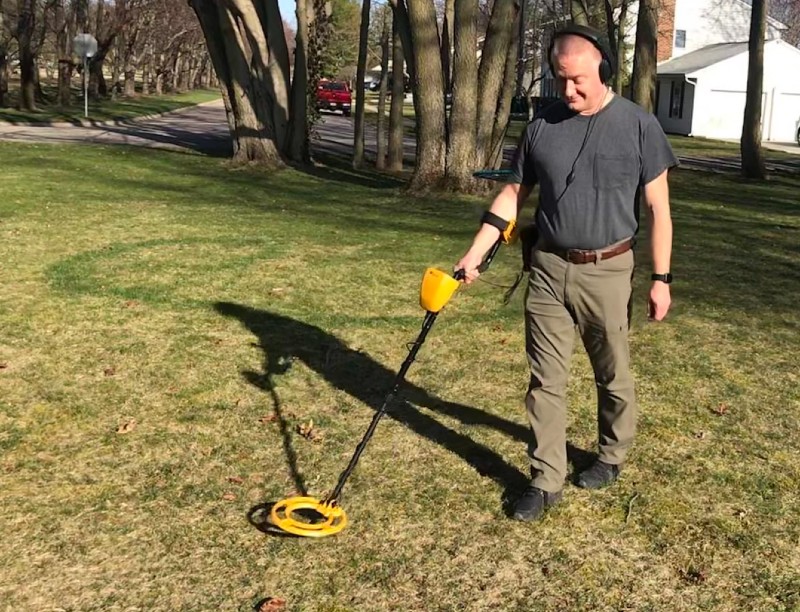 REVIEW – RM RICOMAX Professional Metal Detector GC-1037 is very lightweight (2 pounds) and accurate, featuring an assortment of settings and controls.
What is it? 
A lightweight metal detector that comes with lots of extra goodies including over-the-ear headphones, a folding pickaxe/shovel with carrying case, plus a large case for the entire metal detector so you can easily take it on adventures.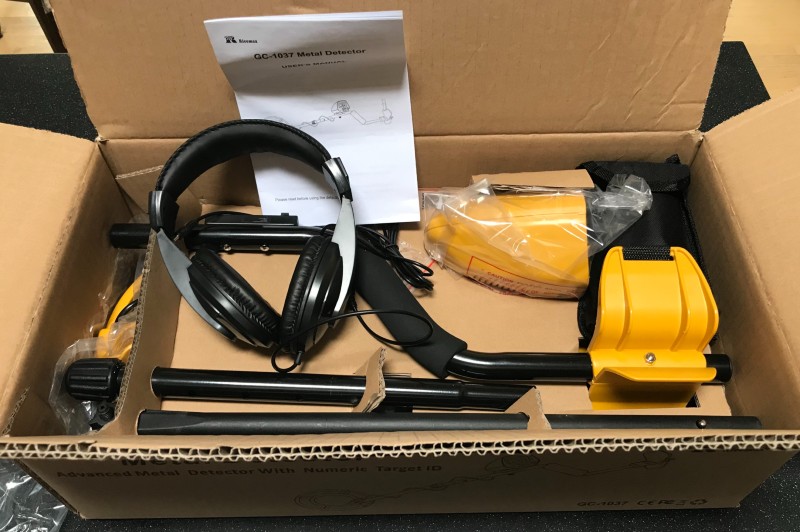 What's in the box?
Metal detector, with ergonomic strap, display and search coil

Over-the-ear headphones

Folding shovel with shovel carrying case

Carrying case for the metal detector

User manual
Hardware specs
Product dimensions: 20 x 11 x 6 inches

Item weight: 2.31 pounds

Manufacturer: RM RICOMAX SHANGHAI 21ST CENTURY ELECTRONIC EQUIPMENT CO.,LTD

ASIN: B07VV8JND3

Item model number: Metal Detector Waterproof IP68

Search coil: 10 inch, waterproof

Max depth: 8.7 inches

Color: Yellow

Material: Plastic

Power source: 9v battery (2)

Headset jack: 3.5mm

Operating modes: iron, nickel, aluminum, zinc, bronze, gold, silver
Design and features
Setup
To set up this metal detector, you piece together tubes to connect the search coil at the bottom, up to the lower stem, middle stem and upper stem. The middle to lower stem is telescoping so you can adjust it to your height. My husband is 5'9" and he uses this with the tube fully extended, and at this height, the search coil goes to his feet. For someone who is very tall, this could be an issue.
To continue with the setup, you insert two 9 volt batteries into the control box. You lock the control box to the upper stem with a large screw that you can easily turn with your hands.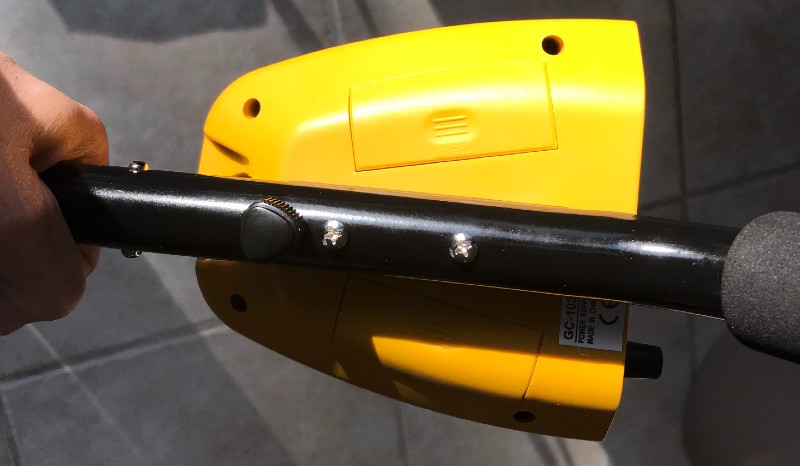 The strap was already attached to the upper stem, so you just need to adjust the velcro on the nylon strap so that your upper arm fits cozy in the arm cradle. Even though the arm cradle is plastic, it's soft feeling and more comfortable than it looks.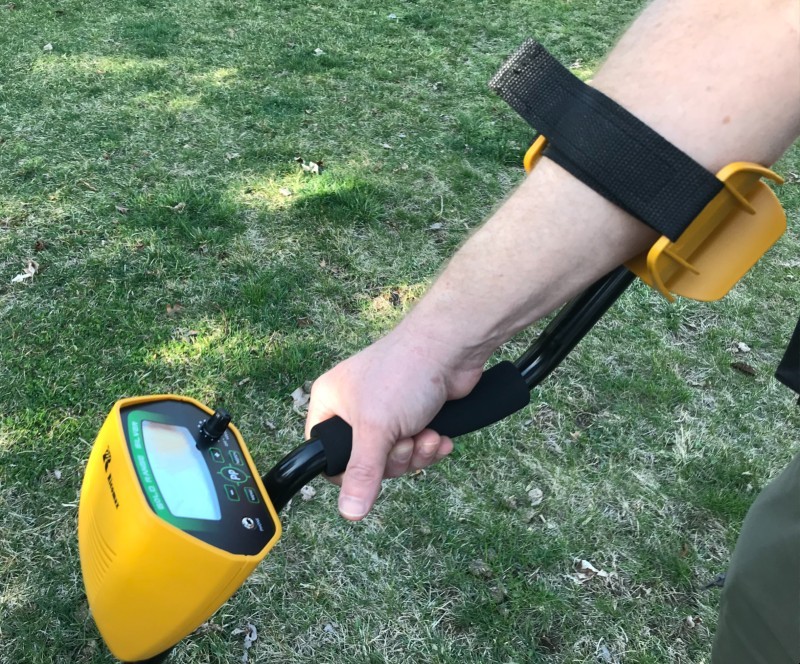 Finally, you just need to wrap the cord around the stem, connecting the search coil all the way up to the control box.

No tools are required for the setup, and it's pretty self-explanatory. The process is also detailed in the included manual.
Controls
The operating modes are distinguished numerically from 0 to 99, with different numbers corresponding to different metals, as seen in the chart below.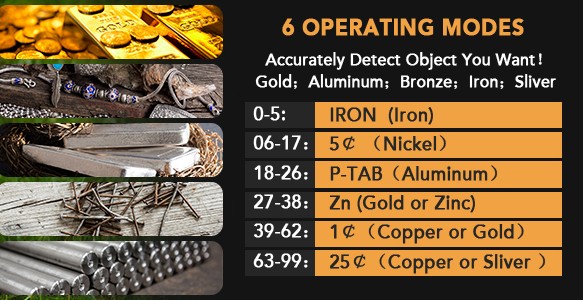 Holding the menu button allows you to toggle between backlighting the display, sensitivity, descrimination and notch. 
Sensitivity basically allows you to control how deep you want to search, with max sensitivity at 4-6 inches deep. 

Discrimination helps you set boundaries on what you're searching for by eliminating numbers lower than what you set; such as, nothing under 26 if you're finding a ton of pop-tops that you want to ignore.

Notch also lets you set boundaries, but lets you do it in a much more specific range. For example, you can eliminate pop-tops by only ignoring 18 to 26, so you can still collect nickels in the 6 to 17 range.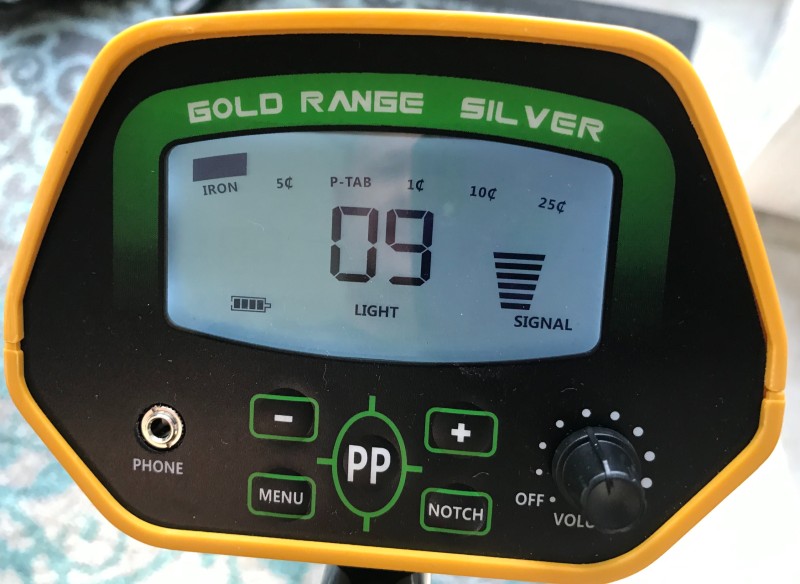 Performance
The metal detector makes noises in high, medium and low tones so you can distinguish your findings. For metals in the 0 to 20 range, it makes a low tone. For the 21 to 60 range, it makes a medium-tone noise. And for those over 61, it makes a higher-pitched sound.
The coil is rated to use in shallow water, approximately up to 10 inches.
The "PP" button is a pinpoint function. If you hold the button down, you can hone in on an exact location, which is helpful if you're sweeping across an area when the tone goes off and you need to then pinpoint your finding.
There's also a volume control dial and a battery indicator light. The headphones also have a separate volume control. The headphones are basic, comfortable, over-the-ear models with a much longer cord than you need for the metal detector.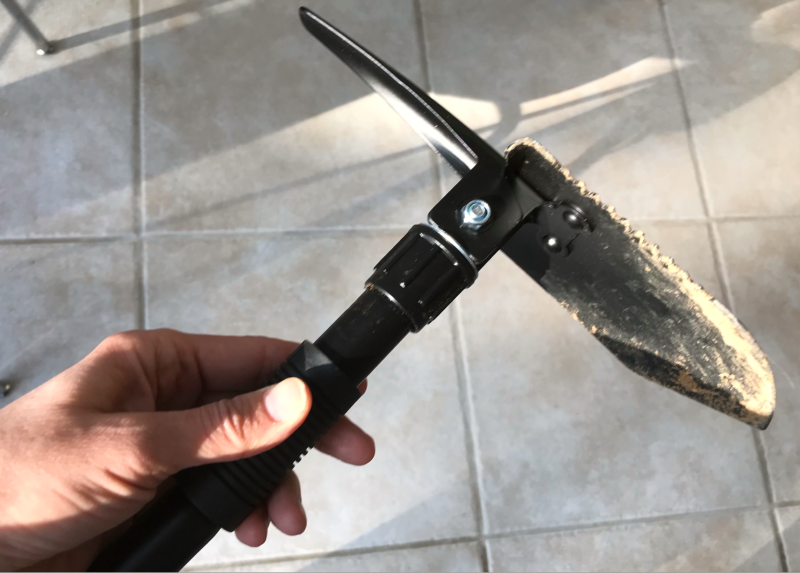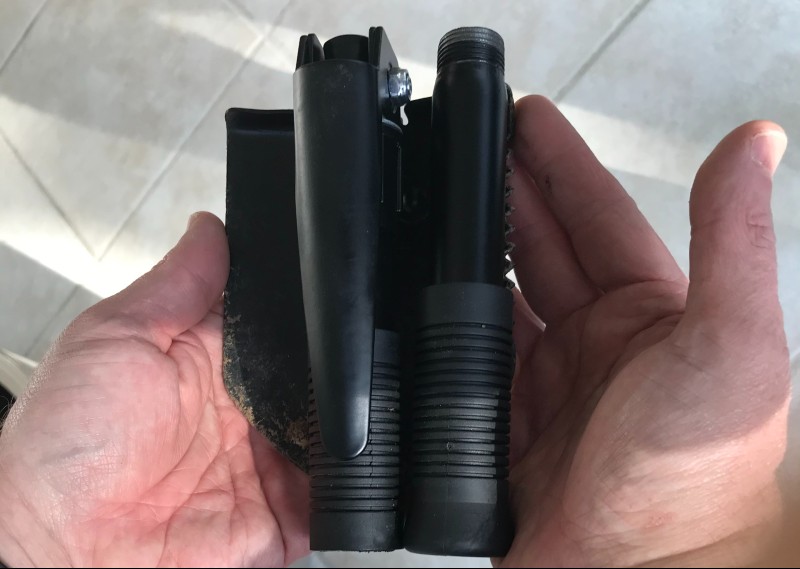 The folding shovel is cute, and actually has a pick and a shovel with an adjustable, locking handle. It works best in softer soils. However, it's not great on harder/frozen ground. It's fairly heavy-duty, and even has its own little carrying case that connects to your belt loop and opens with velcro, so it's handy when you're out on your own, even if it's not terribly stylish.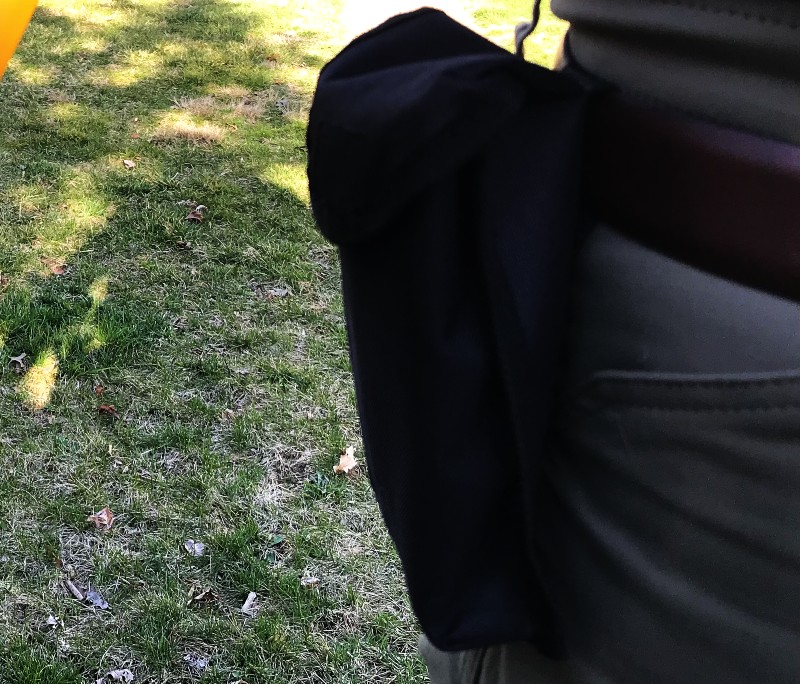 Overall, the metal detector worked really well when zeroing in on objects. When sweeping large areas, you can easily identify where objects are, almost invariably in the very center of the coil. It also does a great job of identifying metals. My husband practiced with some household objects and assumed one of my rings was silver but the metal detector corrected him: It's white gold!
The memory settings were also convenient because if you're typically searching for the same types of items, you don't have to readjust the settings each time you head out.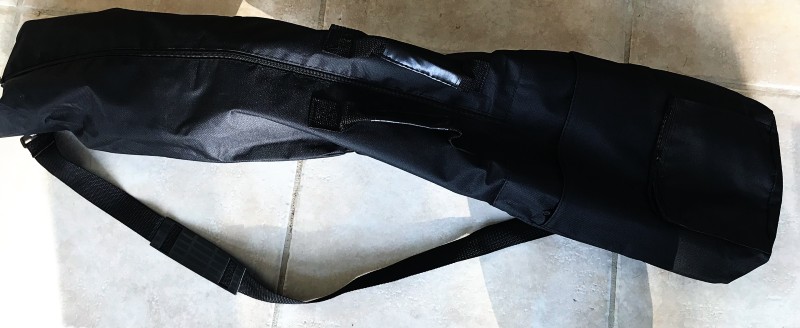 The carrying case is also quite nice, with a shoulder strap, two handles, and a zippered pocket.
What I like
Lots of controls and features to help you zero in and accurately identify treatures 

Lightweight
What I'd change
Would like it to sense a little deeper

A little more length for taller people
Final thoughts
This is a fun toy for grown-ups. It's light, accurate, and has lots of settings for all your treasure hunting needs.
Price: $129.99 (a 10% coupon was available at the time of posting this)
Where to buy: Amazon
Source: The sample of this product was provided by RM Ricomax.