We use affiliate links. If you buy something through the links on this page, we may earn a commission at no cost to you. Learn more.

NEWS – Have you ever thought about color coding your Windows folders to make them more identifiable and easier to work with? Folder Marker Free is a free add-on for Windows that you download and install on your computer.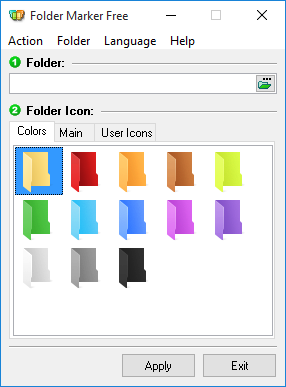 Once installed, you can either run the application or simply right-click on a folder and select from some basic colors (looks like 13 colors) or change the icons to designate the priority of the contents within the folder.
There are two other versions available that provide more functionality in addition to more colors and icons  – for a price. For instance, if you want to be able to make these customizations portable (among a few other things), you'll have to purchase Folder Marker Home for $24.95. Or if you want to color-code your network folders or be able to back up your existing customizations, etc., you would have to purchase Folder Marker Pro for $34.
Interested? You can find more information at Folder Marker.com. If you want to compare the three versions of Folder Marker, click here. I just love colorful organization and customization!