We use affiliate links. If you buy something through the links on this page, we may earn a commission at no cost to you. Learn more.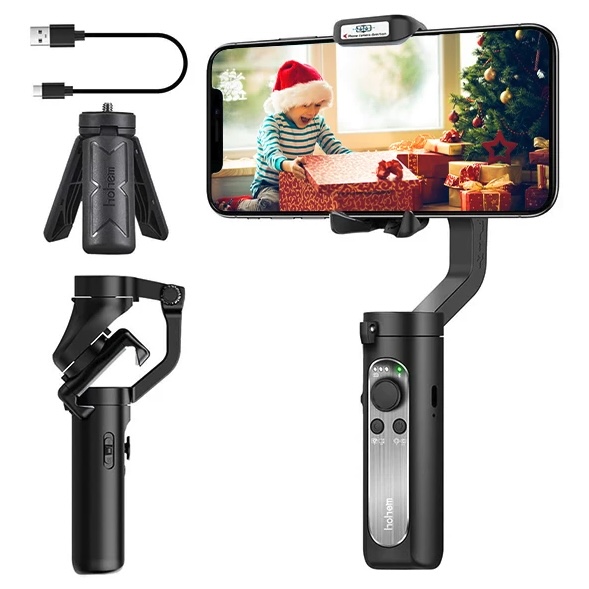 SPONSORED DEAL NEWS – On April 1, 2021 TikTech will be holding a special 3-hour flash sale for the Hohem iSteady X portable gimbal with an incredible discount of 50% OFF! This will bring the price down to their best price ever at $34.50. This deal requires that you visit the the Tiktech site for the special discount code and then the actual payment will be through Amazon.
The flash sale is limited to a quantity of only 100 units and will be valid for only 3 hours from 12:00am – 3:00am PDT on April 1. The event will end when all 100 units have been sold.
Although this deal is being posted on April Fools Day, it's not a joke. I promise! 😉
If you're not familiar with this device or gimbals in general, be sure and check out our review of the Hohem iSteady X gimbal. This device folds up for great portability and it features face tracking, one-button switch from portrait to landscape mode, and more.