We use affiliate links. If you buy something through the links on this page, we may earn a commission at no cost to you. Learn more.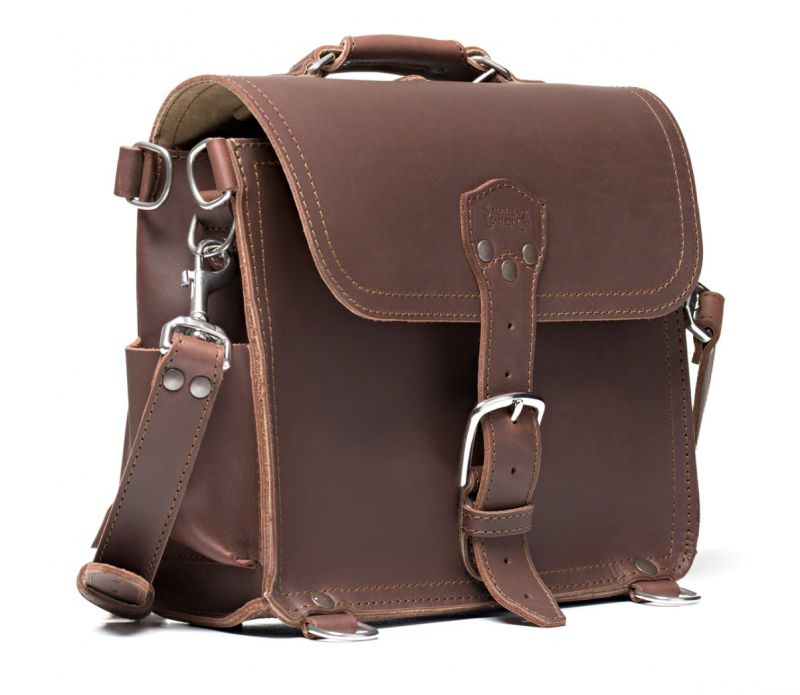 NEWS – One of my favorite Saddleback Leather designs was the original satchel. Sadly we parted ways a while back (long story), and Saddleback stopped making this particular design…. until now.
Meet the new Rounded Leather Satchel from Saddleback Leather. It's based on the old Medium Satchel size (for those who remember), which I loved for its ability to carry a tablet EDC gear without being too big and heavy to lug around. I used that bag for travel and day trips (Everywhere. All the time. I do miss that bag.).
The new design features a wide-open internal space with a single divider/pocket for notebooks or tablets, a key lanyard (yay!), and open side pockets for water bottles and such. D-Rings abound for attaching things. But the biggest upgrade over the original model is that they've reinforced and rounded the backside so that this bag wears much more comfortably when you switch it to backpack mode. And THAT puts this useful little fellow back on my shopping list.
The Saddleback Leather Rounded Leather Satchel is available now in Saddleback's four different leather styles (Carbon Black, Tobacco, Chestnut, and Coffee Brown) and retails for $399. Go check it out here!