We use affiliate links. If you buy something through the links on this page, we may earn a commission at no cost to you. Learn more.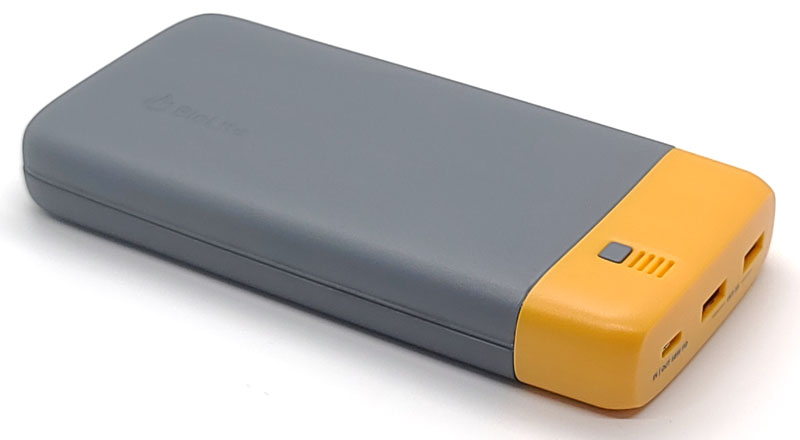 REVIEW – Battery packs are everywhere these days.  With all the electronics that power our daily lives, portable battery packs help keep us up and running while we're out and about.  BioLite, a maker of portable solutions for power, cooking, and lighting, has a new line of portable battery packs available in 6,000 mAh, 10,000 mAh, and 20,000 mAh capacities interestingly labeled the Charge 20, Charge 40, and Charge 80 battery packs.  Let's take a look at the Charge 80 and see if it brings the power.
What is it?
The BioLite Charge 80 PD is a portable 20,000 mAh lithium-ion battery pack.
What's in the box?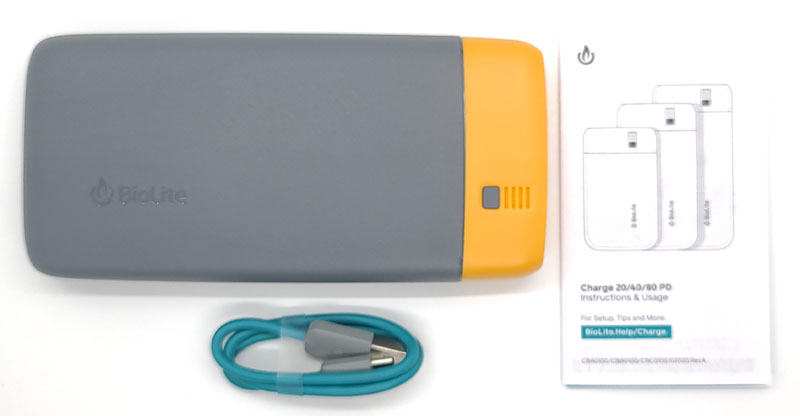 BioLite Charge 80 PD battery pack
Charging cable
User guide
Speaking of the box, this was printed inside the box: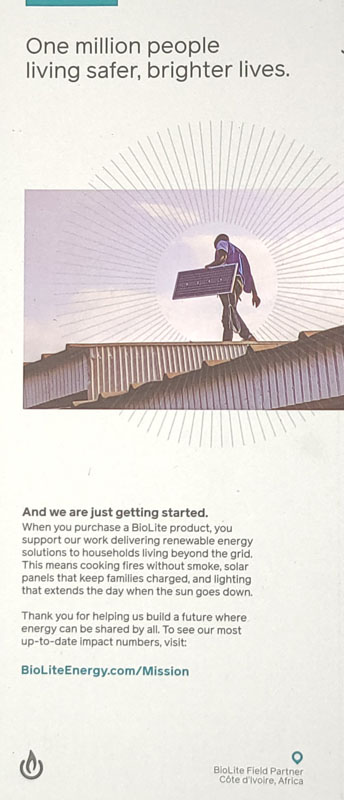 BioLite is on a mission to bring energy for cooking, light, and other essentials to areas of the world that struggle with those most basic things.  That's an admirable thing.
Hardware specs
Dimensions: 6.7 x 3.2 x 1.0 in / (170 x 82 x 25 mm)
Weight: 16.4 oz (465 g)
Battery: 20,000 mAh, (74 Wh) Li-Ion
Inputs: USB C-PD, up to 18W
Outputs: 1x USB C-PD, 2x USB A
USB power output:

USB C-PD: 5V/3.0A, 9V/2A, 12V/1.5A
USB A: 5V/3.0A, 9V/2A, 12V/1.5A
Total output power: 18W total

Compliance: FAA carry-on compliant
Design and features
If you've ever seen a portable battery pack, then you understand the design of the BioLite Charge 80 PD.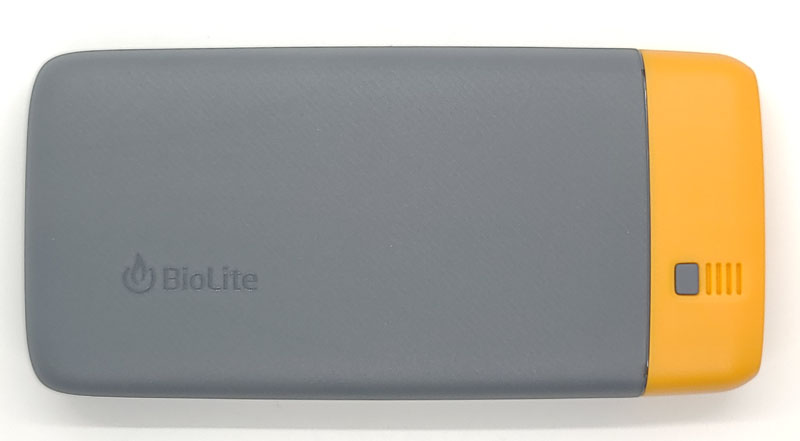 Never miss one of our posts again. Sent MON, WED, and FRI with the latest gadget reviews and news!
This thing is built like a tank.  It feels like I could drop it off a really tall building onto concrete and it would hardly get a scratch.  The matte-finished plastic feels extremely durable and the overall package is quite solid and sturdy.
On the brightly colored end, we find the ports.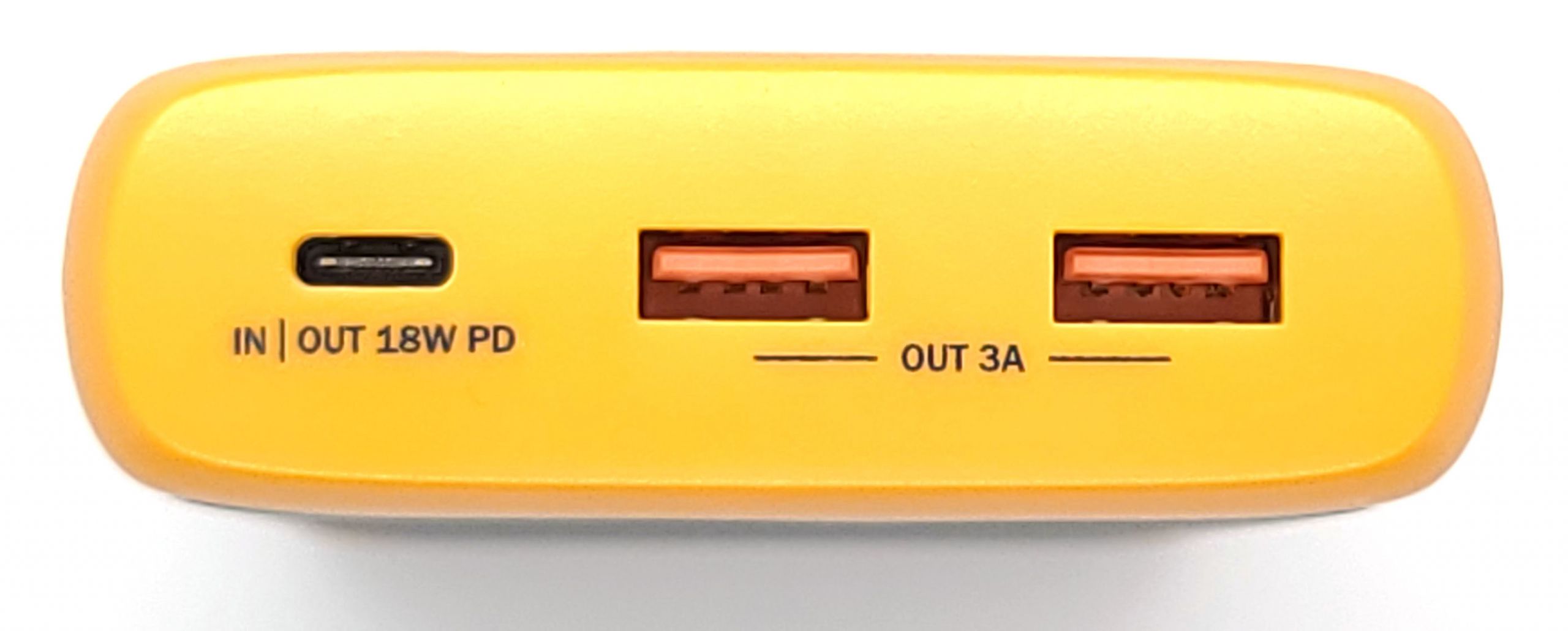 There are one USB-C input/output port and two USB-A output ports.  The USB-C port is a USB power delivery port capable of 18W output.
On top of the pack, we see a button and four LED bars.  These are the power status button and power display LEDs, respectively.  Pressing the button lights up the LEDs to indicate the current charge state – 25% for each LED.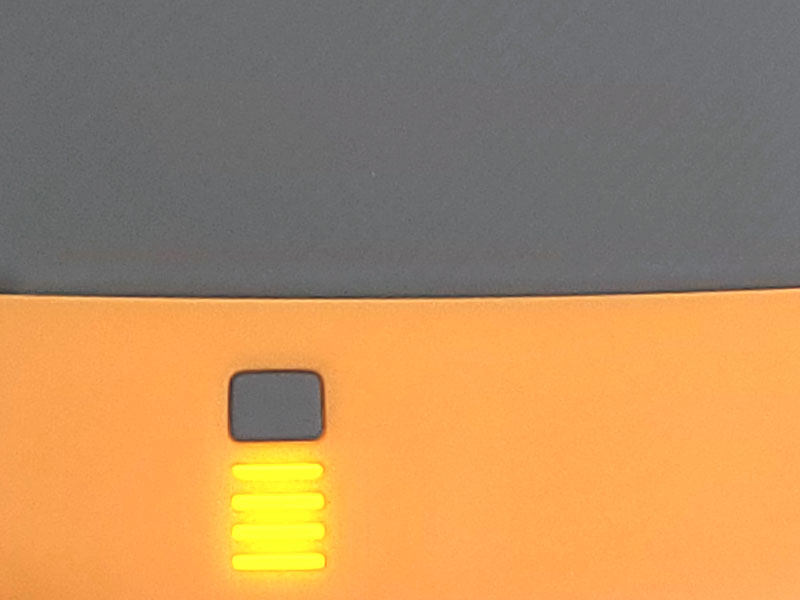 The LEDs light up when the pack is discharging and also light up sequentially when the pack is charging.
Setup
The only setup required is to charge the pack before use.  This is a 20,000 mAh pack, so it takes several hours to charge.  A higher power charger certainly decreases charging time.
Performance
I was intrigued by this as it says it can fully charge a 13″ laptop, and guess what?  I use a 13″ laptop daily that can charge via USB-C!  I have another battery pack that charges my laptop perfectly but has too much capacity to be carried on an airplane.  I saw this as the perfect solution as it meets the FAA's rules for carrying on a flight and has enough capacity to charge my laptop.
To test it, I let my laptop's battery dwindle to 15% and then plugged a USB-C cable into the battery pack and my laptop.  My laptop showed that it was plugged in and was charging.  Yay!  A few minutes later, my laptop's battery had dropped to 12% and it continued dropping.  Boo!  The bottom line is that 18W of output power, this battery pack just doesn't have enough oomph to charge my laptop.  Double boo!
The next day, I closed my laptop when it was at about 36% battery capacity.  I plugged the BioLite in at about 75% and left to run errands. When I returned about three hours later, my laptop was at about 85% charged and the pack was somewhere around 25% or a little less.  So, it looks like it will charge my laptop, and should be able to deliver close to full recharge, as long as I'm not using my laptop at the time. We'll give that a guarded yay!
The website says that it is Quick Charge 3.0 compatible. I plugged the pack into my Samsung S20 Ultra USB-C to USB-C and the phone went into Fast Charging mode. Nice. The pack has enough capacity to recharge my phone several times so that's a good thing.
What I like
Great build quality
Great battery capacity
Fast Charging for compatible Samsung devices
What I'd change
Improve the output to be able to charge my laptop while it is in use
Final thoughts
I was really excited about the BioLite Charge 80 PD battery pack.  Seeing it not be able to charge my laptop while I'm using it took some of my excitement away. Still, it's a large-capacity battery back that can power three devices simultaneously.  That's a good thing.  It can recharge my laptop as long as I am not using my laptop at the time. That's a partially good thing.  Alas, it falls short of perfect, but still can help power me on the road.
Price: $69.95
Where to buy: Amazon; BioLite
Source: The sample of this product was provided by BioLite.