We use affiliate links. If you buy something through the links on this page, we may earn a commission at no cost to you. Learn more.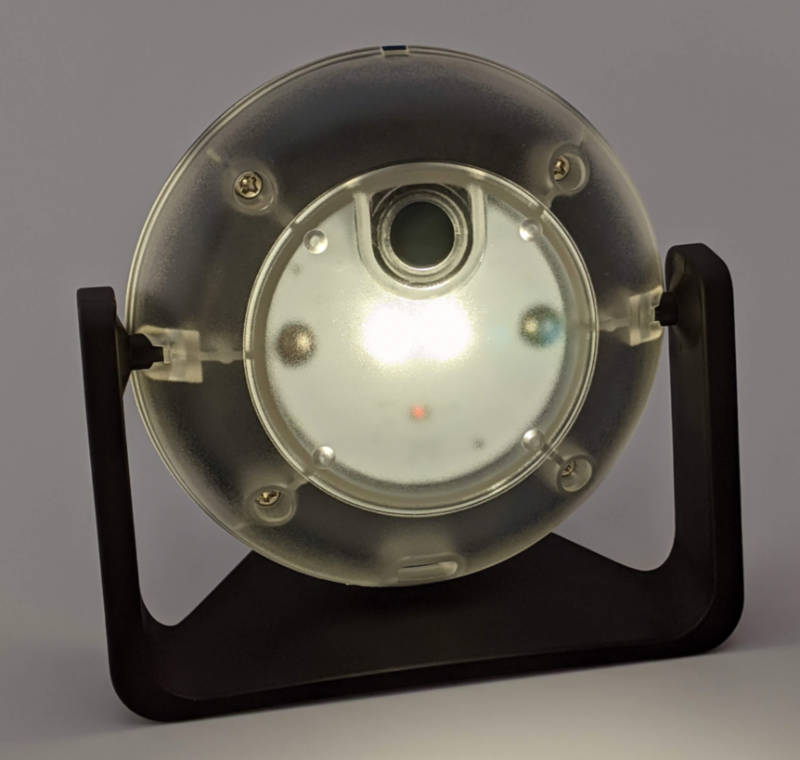 REVIEW –  The Gosun SolarLamp 50 would be an easy item to pack with camping gear or serve as a utility light in a pantry or utility room.  I have some handheld flashlights that are obnoxiously bright indoors.  They have their purpose but if you also need useful, non-blinding light in some settings the Uno 50 may fit the bill.  

What is it
The box is marked 'Niwa Uno 50'.  It's a simple, small, very lightweight plastic solar rechargeable area light.  It provides useful light for home or outdoor activities.

What's in the box

Setup
Like most solar gadgets, you will need to aim the solar panel on the back of the light directly at the sun, or upright at the overhead sky on a bright overcast day.  A full day's exposure to sunlight/bright sky will fully charge the device's internal battery.  The light only charges via the built-in solar panel.  
Hardware specs
6 oz weight specified by the manufacturer.  4.8 oz actual (even better !)

4.3" diameter

2.3" thick

4.6

" bracket end to end

2 LEDs producing soft white light at 20 lumen or 50 lumen switchable

500 mAh solar rechargeable battery (unknown battery chemistry/composition)

Closed case with no ports or openings

Rubber push button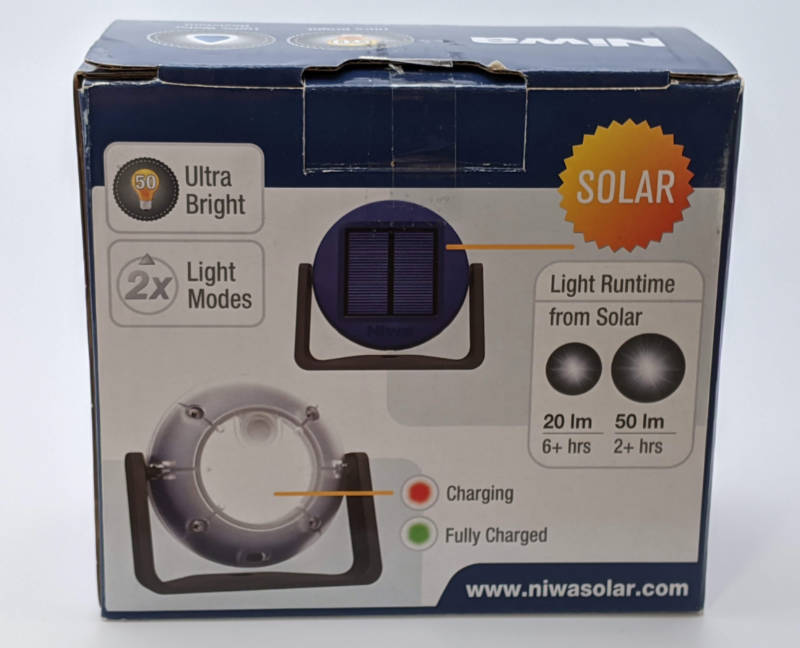 Design and features
The Uno 50 has a single push button on the front of the light for low mode, high, and off.  Both LEDs illuminate for both lighting modes.  The light rotates within the plastic bracket.  The quality of the bracket feels durable vs. brittle.  There is a hole in the bracket to enable hanging on a nail or tying string, etc.  The front of the light is 'frosted' plastic which produces an even, wide flood pattern vs. a tightly focused beam.  I found this edge-to-edge lighting useful when the light had to be placed on a surface because a larger area got illuminated.  This enabled better hands-free work vs. the ol' flashlight in the armpit so I can use 2 hands.  
At 20 lumens setting the light will truly provide over 6 hours of light.  I tested a fully charged light on the low setting in a dark room that would not allow for ambient light to charge the device.  The Uno 50 was still producing usable light at 8.5 hours.  I could not comfortably look directly at the LEDs at the 7 hour point.  Is it 'bright' light in a dark room? No, but it is useful light.
The quality of the low / 20 lumen setting is sufficient to enable a walk through a completely dark house or garage, or for finding things in a dark closet, workroom or pantry.  We don't need 500 lumen flamethrowers for tent, camper or brief task utility light. Low light is often desirable. Try reading a map with a 200 lumen light. No, don't!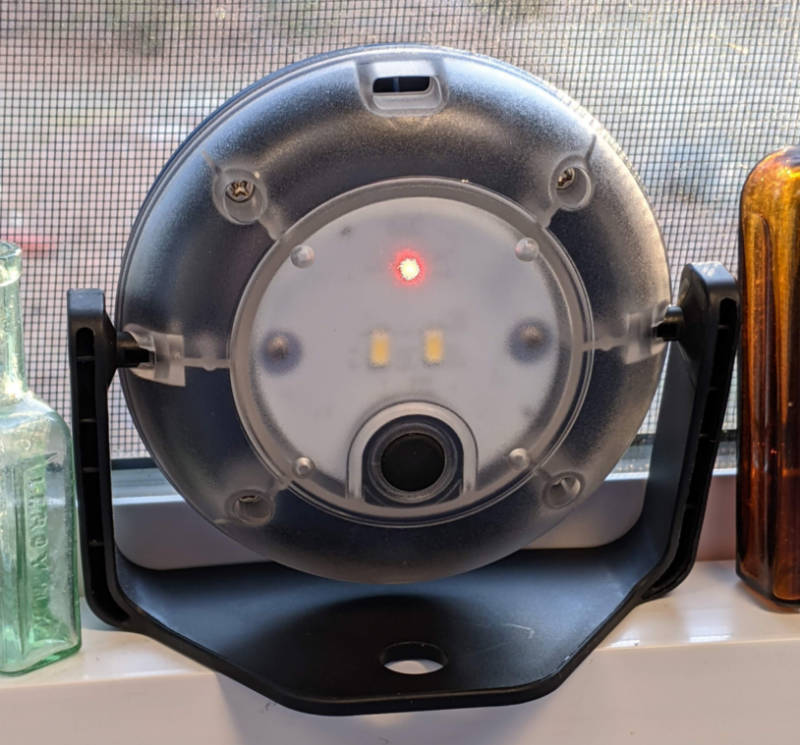 When the Uno 50 is charging, a red LED on the front of the light illuminates.  The LED is supposed to turn green to indicate a full charge. I never achieved the green LED but the light had received 2 days of full sunlight.  Given the duration of my 'light on' test, the battery must have been fully charged.  Even ambient light activates the red LED, although direct sunlight or the bright sky will be best for an efficient full charge.  
This light is not really made to hold or carry, although there's no harm in doing so. The device seems balanced in its bracket so it stays where it's aimed once you position it.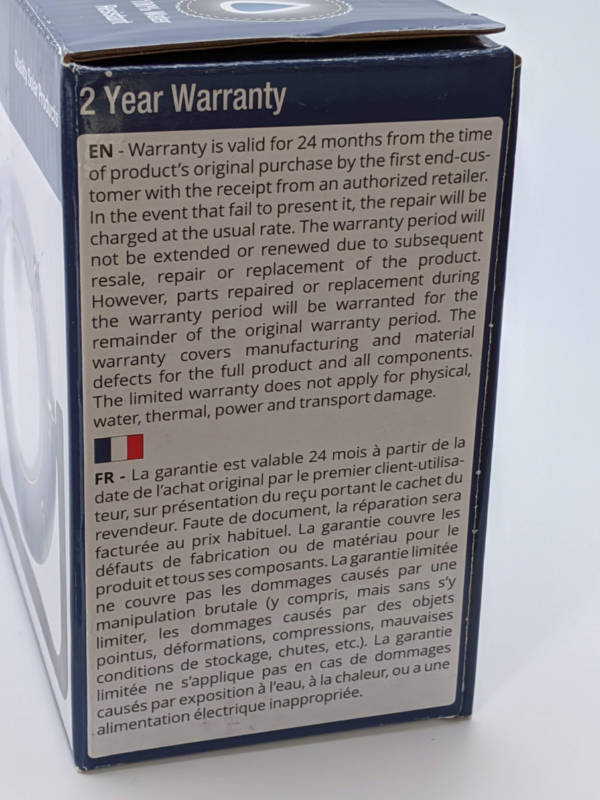 What I like
The Gosun SolarLamp Uno 50 comes with a 2 year warranty.  That's commendable for simple electronics.  It offers foolproof operation, a sealed case (not highly water-resistant), is very lightweight, has 2 light modes and it does what it should do.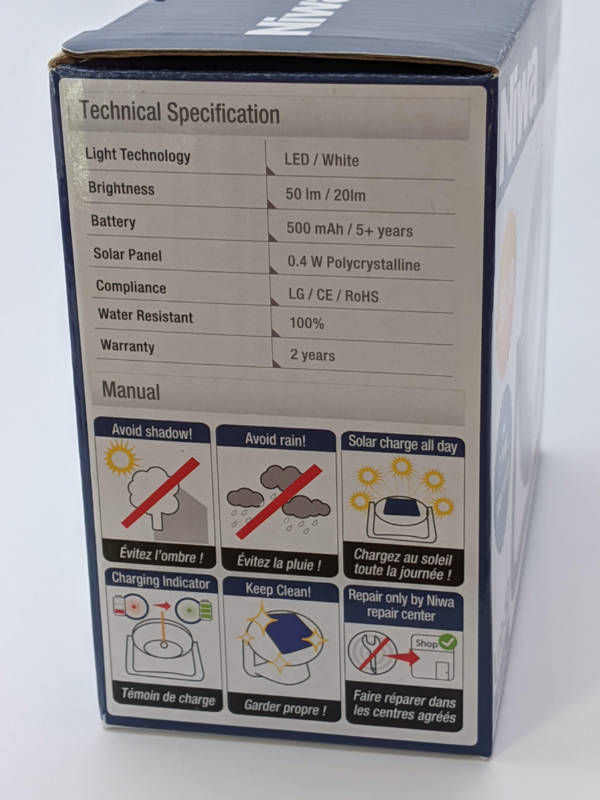 What I'd change
Actual water resistance would be a good selling point for campers.  The box says 'Water resistant 100%' and in the warnings says 'Avoid rain'. I think those are opposites.  The warning to 'Avoid shadow' gave me a smile.  I think you'll be safe if this device spends some of its life in the dark, but I can't verify the duration of the battery capacity if the unit stays in the dark for days.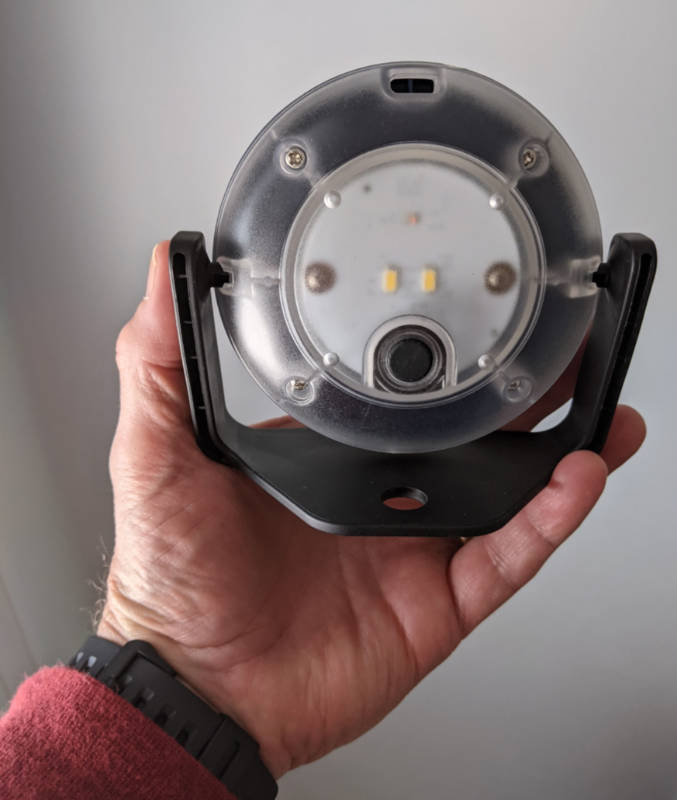 Final thoughts
You might consider the Gosun Uno 50 Solar Light if its light weight, simplicity, and long light production are features you can use.  
ADDENDUM – – POWER OUTAGE:  Several days after submitting this review we experienced a power loss due to ice causing falling trees.  This was the first light I reached for and it served us well using it off and on for the 3 hour outage.
Unintended uses
Need anyone say more?  Be gentle in the comments or you'll be guilty of miner abuse…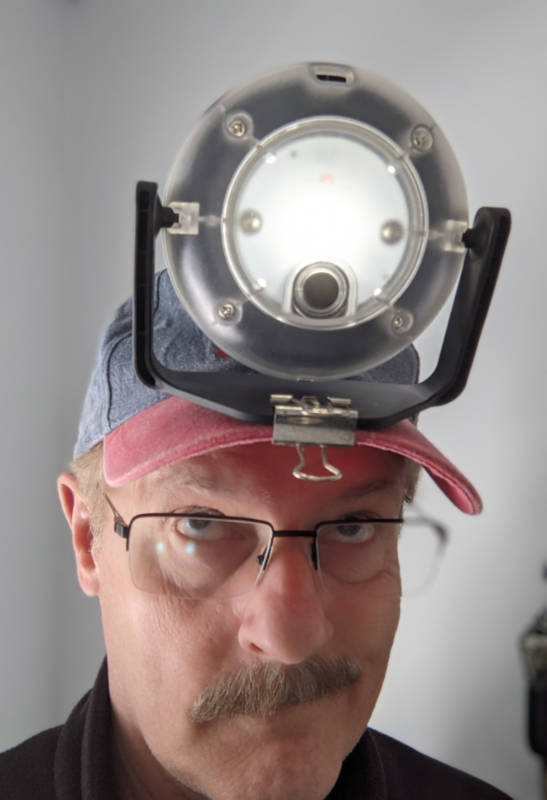 Price:  $29
Where to buy:  gosun.co
Source:  The sample for this review was provided by Gosun.