We use affiliate links. If you buy something through the links on this page, we may earn a commission at no cost to you. Learn more.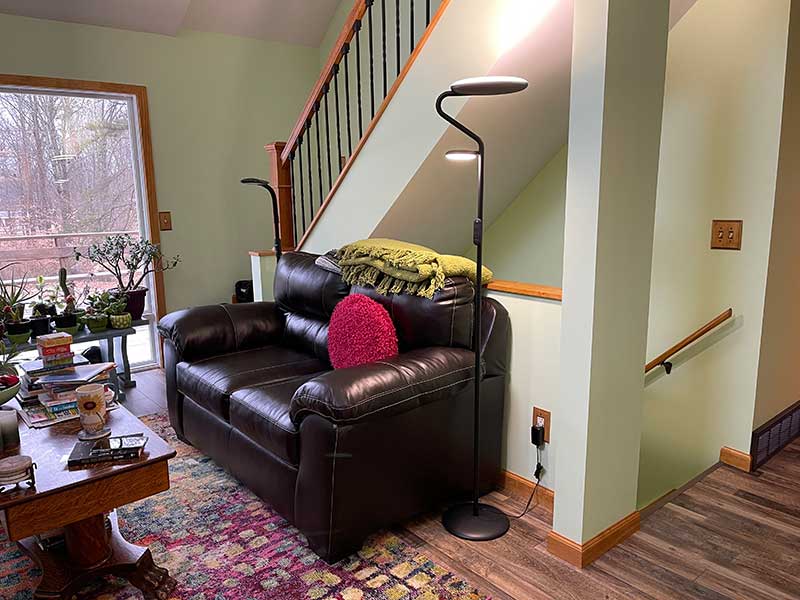 REVIEW – When we remodeled our kitchen, one of the main things we told our contractor was that we wanted a LOT of light. In fact, with each room that we've remodeled, we always put light fixtures with high lumen output. Why? Because light makes almost everything easier. Food prep, cleaning, reading, etc. Long story short, I like light and that translates into liking lamps. So when TaoTronics asked if I wanted to review their LED floor lamp, I happily accepted because I've come to appreciate TaoTronic's products, and I needed a new lamp! Let's check it out.
What is it?
The TaoTronics LED Floor Lamp is… well… a lamp that stands on the floor.
What's in the box?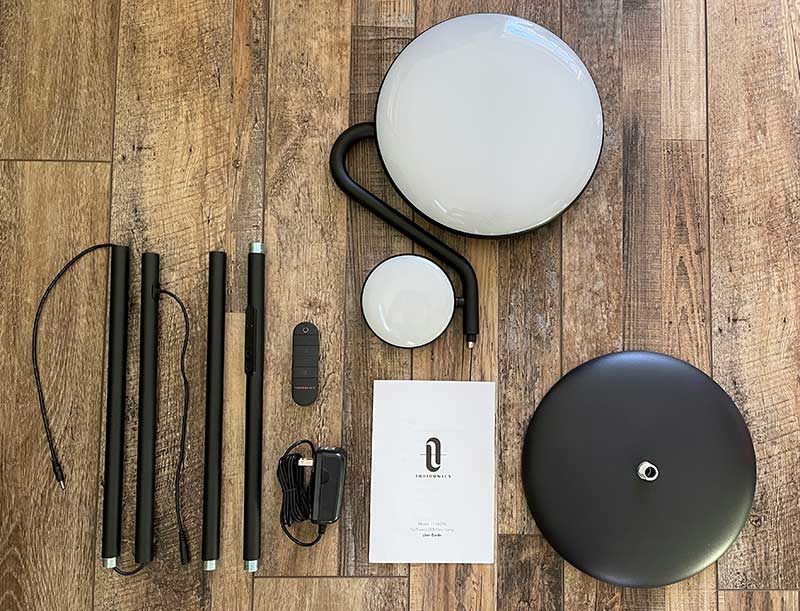 TaoTronics LED floor lamp parts
Remote control
AC adapter
Manual
Design and features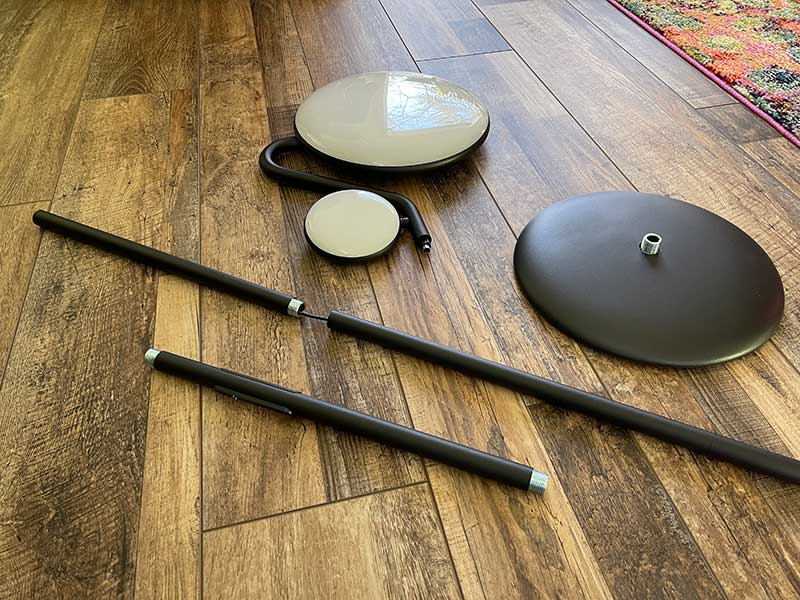 The TaoTronics LED Floor Lamp comes disassembled but don't worry, assembling it is very easy, requires no tools, and only takes a few minutes.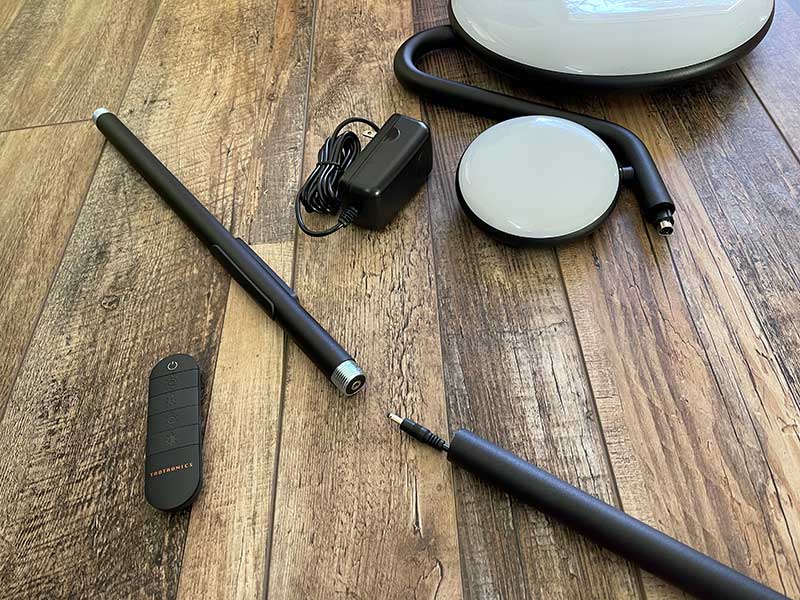 The instructions provide steps for putting everything together, but it's pretty obvious that you screw the main support pieces together. The pieces are hollow with a cable that runs through them into the base.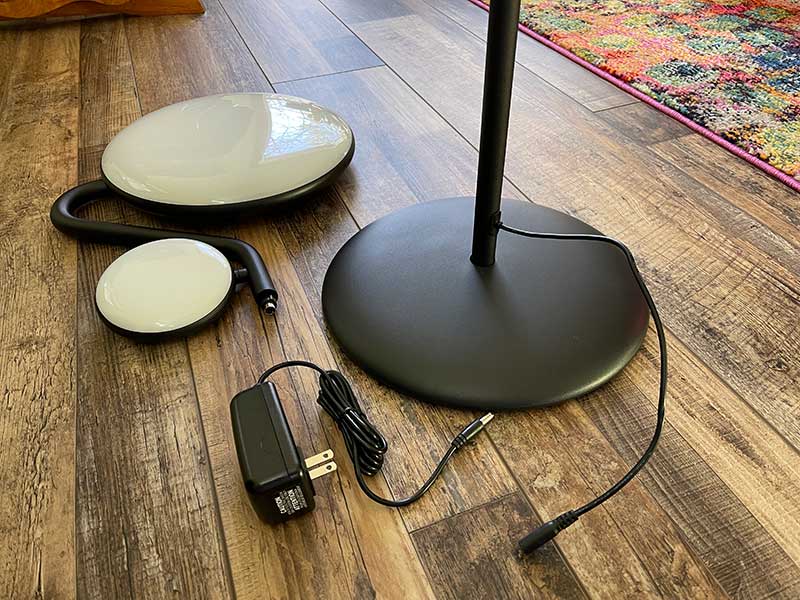 Once all the tubes are screwed together, you can connect the AC adapter to the cable that extends from the base.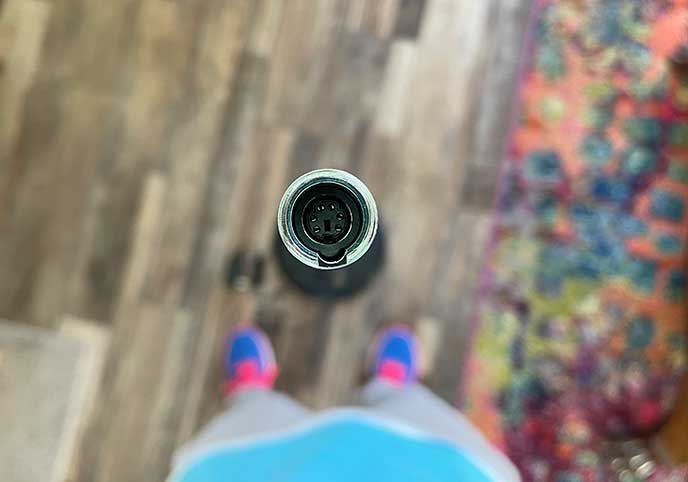 The top of the support post has a female socket for the lamp fixture.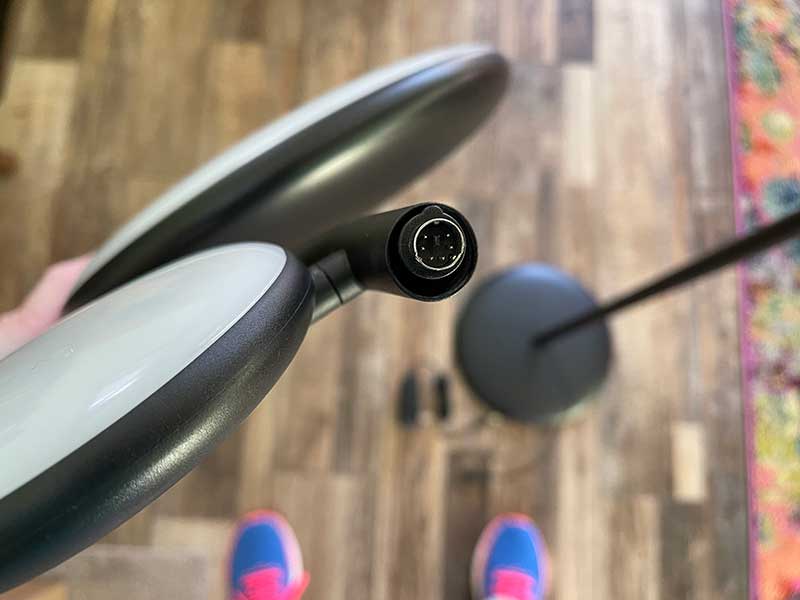 The bottom of the lamp fixture has a matching male connector. All that's left to do is connect the lamp to the post and you're done.
And there we go, a fully functional Taotronics LED Floor Lamp that is 67.7 x 12.6 x 10.8in / 172 x 32 x 27.5cm and features two lamp heads that can be adjusted both in brightness, color temperature, and angle.
The top and smaller bottom lamps turn so that you can direct the light. The images above give you an idea of the ways you can adjust the lamps. But it might not be clear from the images above that the main (top) lamp points upward by default and although you can turn it to point forward or backward, for some really strange reason, you can't turn the lamp to point straight down. The smaller lamp can point down, but not the main lamp.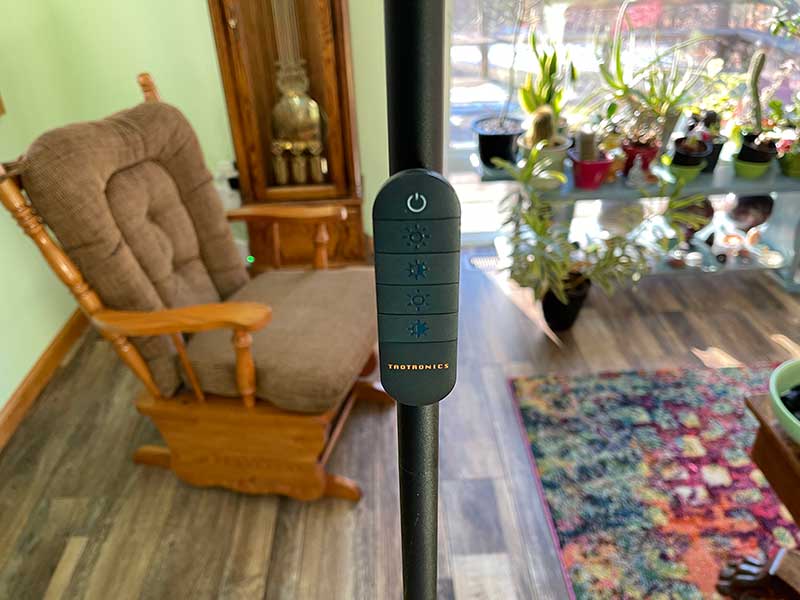 Controls for the lamp are located on the support post. But there's a surprise…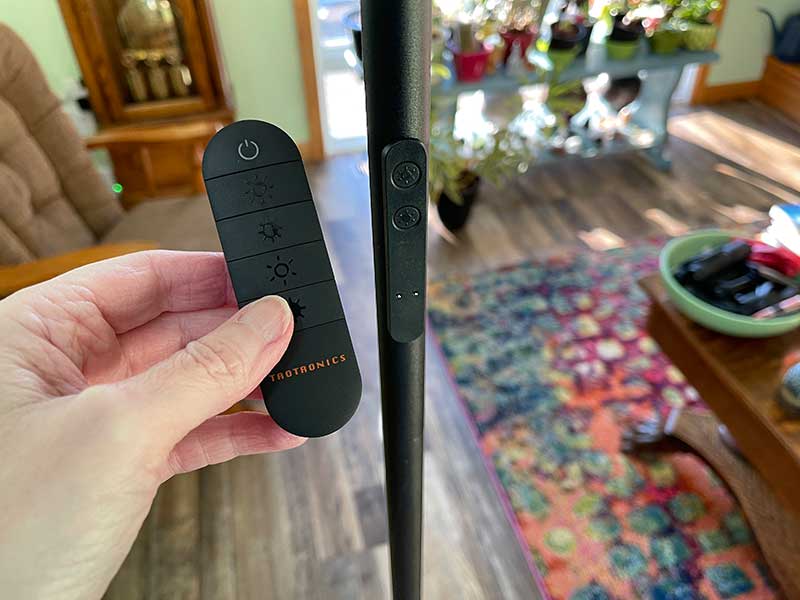 There's a removable wireless controller that attaches to the lamp with magnets. Cool right? There's even a status LED that "breathes" when it's attached to the lamp and charging.
The controller has a 32.8/ 10m range, a power button at the top, and individual control buttons for both lamps that cycle through color temps and brightness levels.
Let there be light
This lamp is unique because it has two separate lamps that are both controlled with a small remote control. It's also unique because the lamps rotate so that you can direct the light.
Each lamp has 4 brightness levels. The main lamp has a maximum brightness of 1400 lumens and the smaller side lamp has a maximum brightness of 300 lumens. Each lamp also has 4 color temperatures (2700K – 6500K).
What I like
Easy to assemble
Removable handheld remote control
Nicely weighted base
What I'd change
Allow the main lamp head to rotate so that it can point straight down instead of only up, front, and back
Final thoughts
The TaoTronics TT-DL095 is an inexpensive LED floor lamp with two individual and controllable lamp heads. This lamp is easy to assemble and easy to use. I really like the fact that there's a removable wireless controller. What I don't really like is the fact that the main LED head can't rotate all the way around so that it points straight down like most lamps do. Instead, it can only point straight up and in various vertical angles. If there wasn't a second smaller lamp head that does point down, I wouldn't recommend this lamp, but the dual lights make this a great little lamp that brightens dim rooms and provides a small reading lamp if used as a side lamp next to a chair or table.
Price: $75.99
Where to buy: Amazon
Source: The sample for this review was provided by TaoTronics.