We use affiliate links. If you buy something through the links on this page, we may earn a commission at no cost to you. Learn more.
ARTICLE – When my family started our work-from-home/school-from-home adventure, our set-up was loosey-goosey. My husband started in the already-established basement office but quickly found it too dark and depressing. So he moved to the sunroom. However, lounging on the couch with his laptop was awkward and uncomfortable.
My boys mostly hid in their rooms. And if you have teens or tweens, you know they already do a lot of hiding in their rooms to begin with. Even with them home all day, I missed them!
After a few months of wandering from room to room, we came up with our ideal home workstations. It was no small feat to keep the kids out of their rooms and within earshot in case they needed help (or to remind them to stay on task), but also not so close that we were hovering or snooping. We also needed strong enough wifi for video calls, which took our entire living room out of commission.
Mason moved into the workstation downstairs, which he jazzed up with some LEDs, a mic and our Voiz AiRadio speaker. Where Dave felt like it was too dark, Mason loves having a nearby bathroom and mini-fridge all to himself.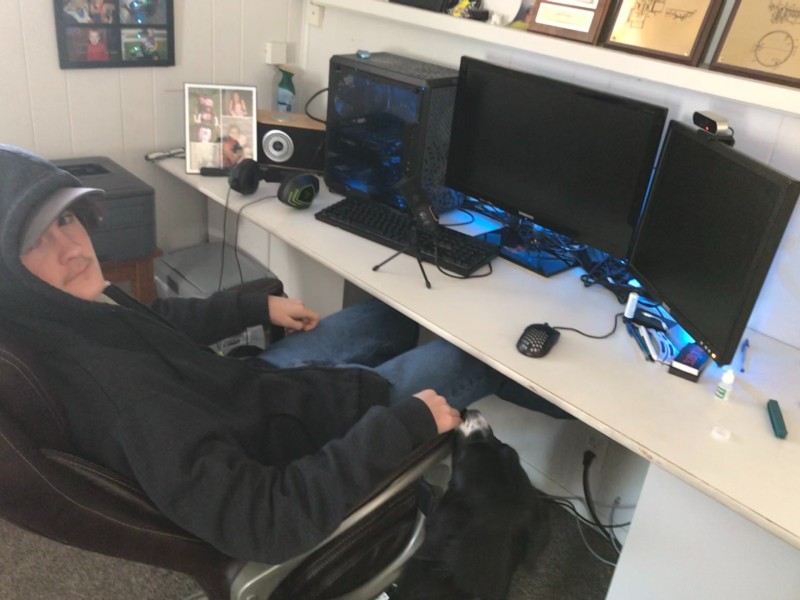 We got a simple desk for the sunroom, which Max uses with his school computer, though he can often be found lounging on the nearby couch with the puppies.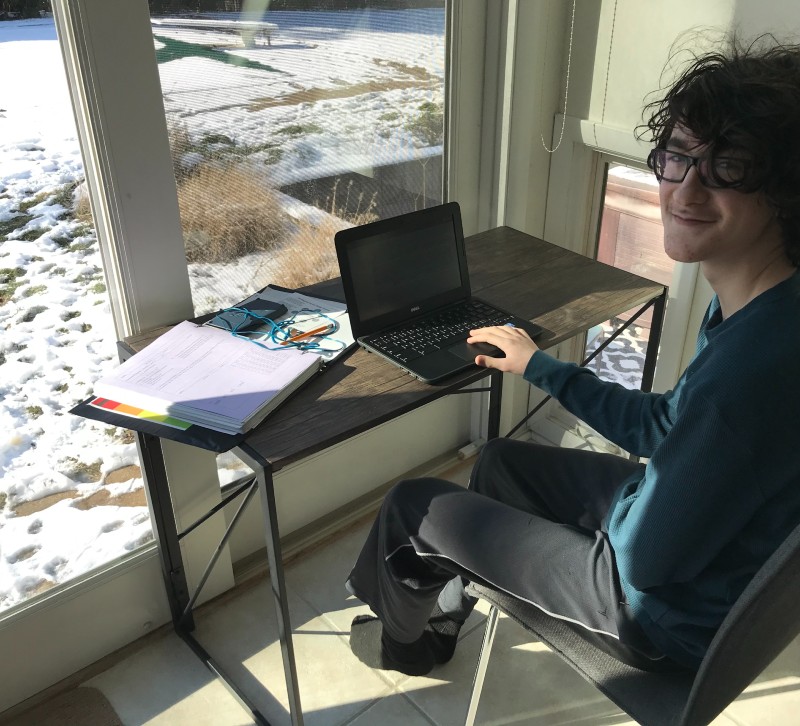 For his band class, we had to get creative…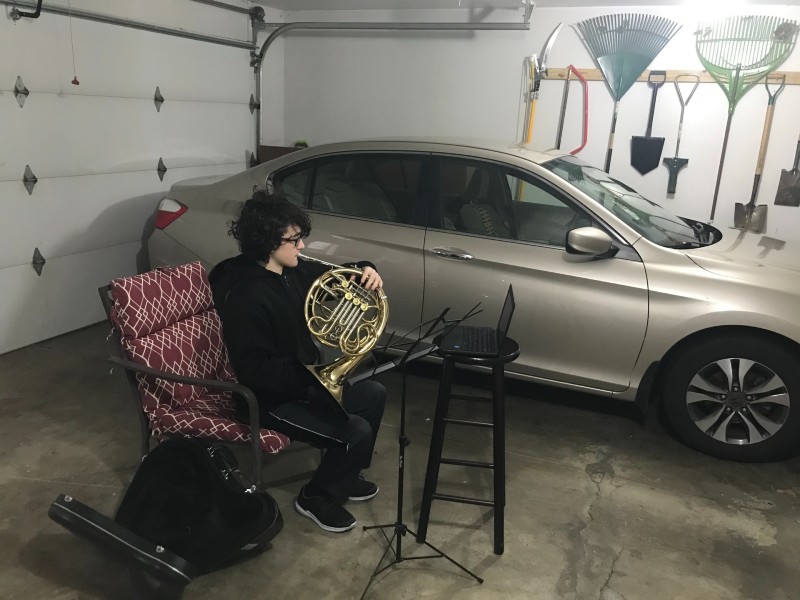 While the garage can get pretty chilly, he says the acoustics are great. More importantly, the sound is buffered enough that the rest of us can still have conference calls while he practices.
I'm typically a kitchen table girl, especially when I need to be accessible during school hours. But I also set up a foldable bar-height table in a corner of my bedroom, which I use for Zoom sessions or as a standing desk with my laptop when my back needs a break.
For my husband, Dave, we got the most creative. He's on meetings most of the day, and when he's in the center of the house, the rest of us have to tiptoe around. It was even distracting to him when the dogs squeaked their toys or when I emptied the garbage cans. At the same time, he hates feeling locked away from the family. It was tricky!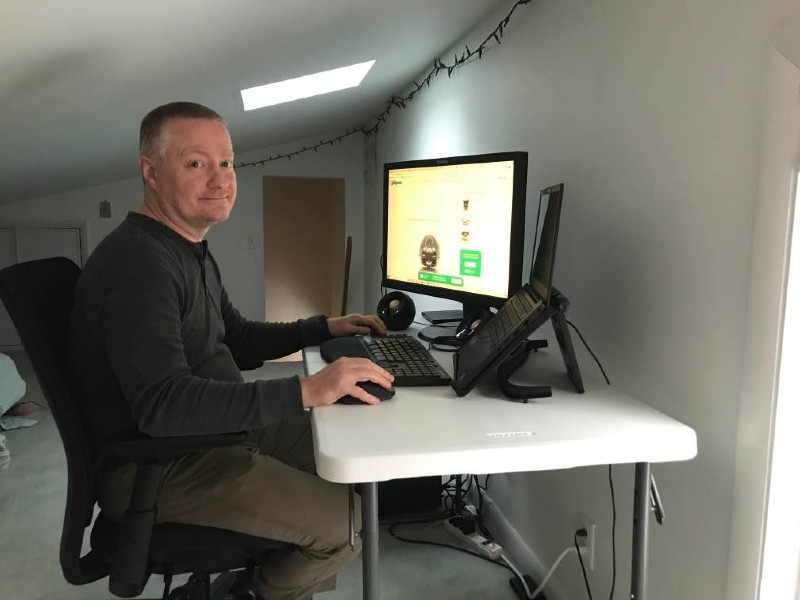 Eventually, we created for him a "lair" in a loft area that was previously used for storage or sometimes the boys' sleepovers. It's sunny with a nice view. Close enough that we can speak to each other in a raised voice but far enough that we can talk freely in the rest of the house, and even listen to podcasts or turn on the TV, without interrupting his meetings. He has his work laptop, plus his own desktop and speakers. While he uses a random folding table we found in the garage, he did upgrade his work chair. With the pitched ceiling, he can't stand up all the way and I would feel claustrophobic up there all day, but really likes the setup.
Be sure and check out the other WFH setup articles in this series.