We use affiliate links. If you buy something through the links on this page, we may earn a commission at no cost to you. Learn more.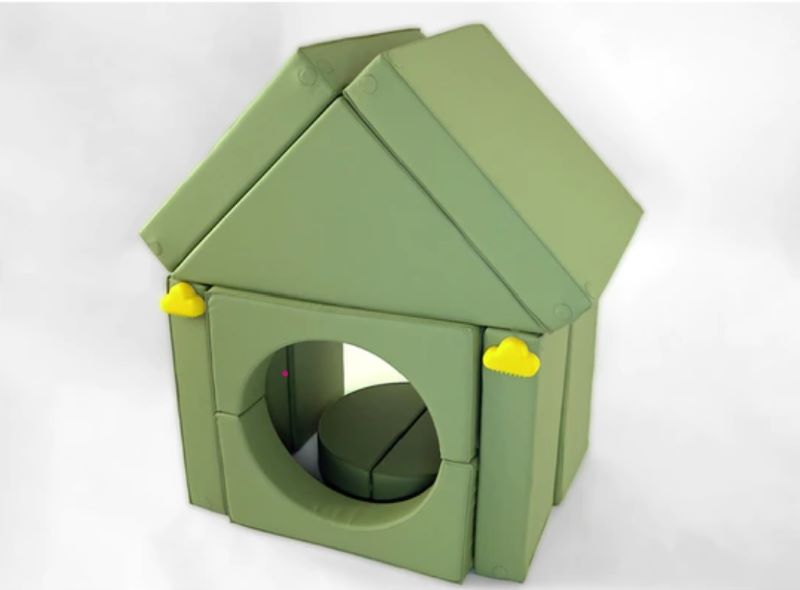 CROWDFUNDING NEWS – The ultimate pillow fort.  I've built it, and I'm sure you have too.  They are an essential part of childhood.  Now, with the power of marketing and a few magnets, a new Kickstarter campaign is trying to improve on the creative experience that was a part of all of our childhoods — but it doesn't come cheap!
Fort, a magnetic pillow fort kit, comes in 6 colors and features foam that is dense, soft and child safe. One set consists of 12 large modular shapes covered in synthetic leather that wipes clean.  For people who don't like neodymium magnets, there are sets available without the magnet feature.
A variety of accessories are also available including straps, blankets and even a magnetic rechargeable light that looks like a cloud.
They have limited the number of Fort sets you can buy to four per person.  Starting at $239 per set plus $50 shipping (also per set), I'm not sure that was necessary.  They've raised almost $2.5 million so far though, so maybe they do!
Check them out here.