We use affiliate links. If you buy something through the links on this page, we may earn a commission at no cost to you. Learn more.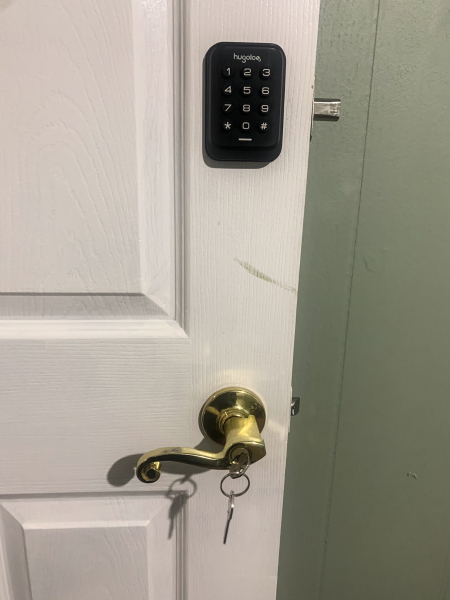 REVIEW – Since the Covid pandemic started to get out of hand in early March 2020, I have been working from home, and have upgraded my in-house studio to handle my video and photo editing as well as my podcast recordings and editing. I have found that with my kids being home, they get into all of my gear and an electronic keypad deadbolt would not only satisfy my security needs but also my gadget nerd appetite. Enter the Hugolog Electronic Keypad Deadbolt Lock!!
What is it?
The Hugolog Electronic Keypad Deadbolt Lock is a keyless entry door lock, Hugolog Electronic Keypad Deadbolt Lock, Auto Lock, which is easy for a DIYer to install and program. It runs on 4 AA batteries and can be used on several types of access doors like for the bedroom, front door, etc.
What's in the box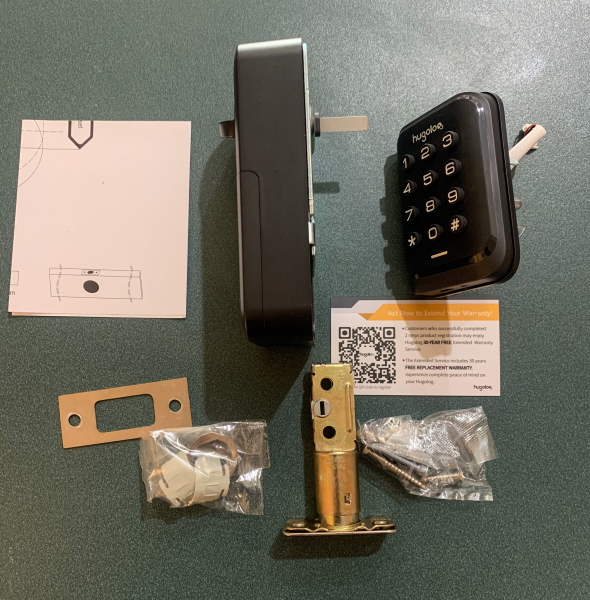 1 x Hugolog Electronic Keypad Deadbolt Lock
1 x Installation Leaflet
1 x Pack of Installation Screws
1 x Warranty Card
Design and features
Features
No more keys under the mat: this digital door lock is here to make your day-to-day access effortless; enter your home with just a few simple pushes of a button and lock it automatically; no more fumbling around for keys when you're trying to unlock your door
Pick and bump proof: this keypad deadbolt is 100 percent key free, no keyhole to pick or bump, which nowadays anyone can learn from an online video; no more spare keys that people can lose, misplace or copy, providing extra security for your home and offering you the necessary peace of mind, especially for families with kids
Give access to people you trust: program up to 20 user codes and one single-use temporary codes for you to share access with family or guests; no more worry about rushing back home to open the door for anyone; disable codes is also a breeze when you need to
Add a modern touch to your property: along with rigorously tested construction, this keyless deadbolt also has a sleek modern design that would complement any interior or back door in the residential home, apartment, or commercial business office building
Quick and easy installation; replaces existing deadbolt all by yourself with just a screwdriver in minutes; no skills required, no hard wiring needed


On the front panel of this lock, there is the standard keypad with the logo branded on the top.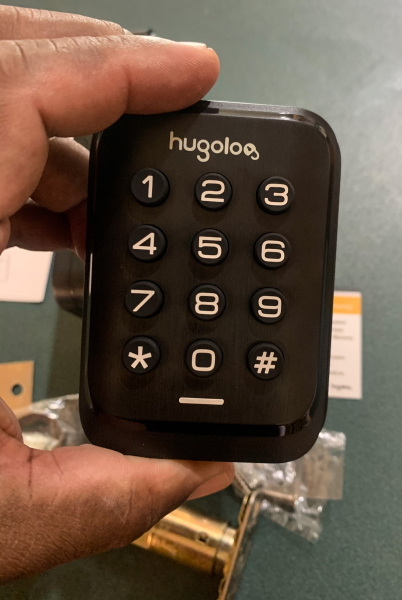 On the flip side, there is a plastic cover with the manual knob and the battery compartment.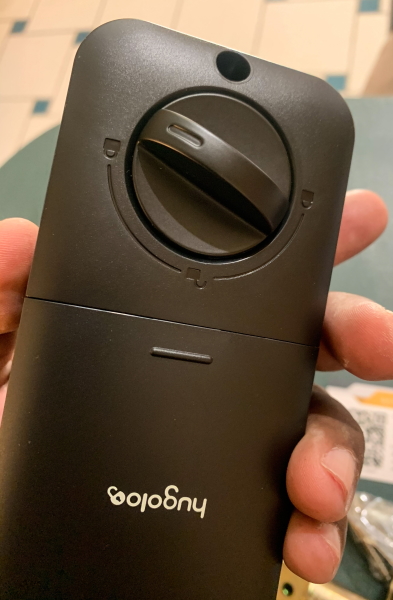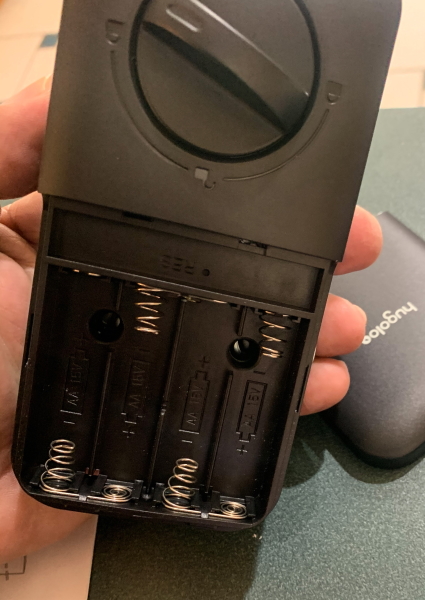 On the inside of the back half of the lock is the mechanism.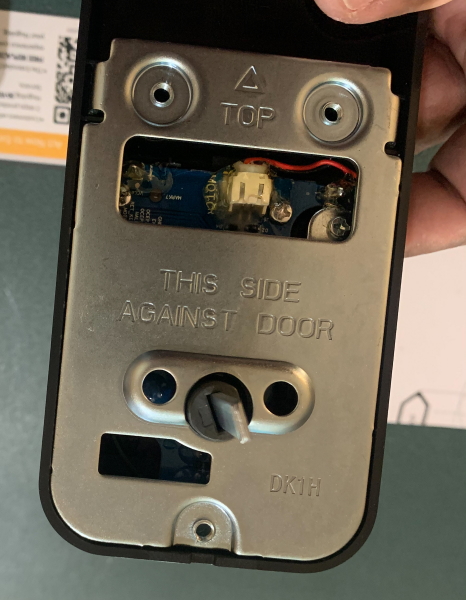 Installation
Installation is basic and follows the same concept of installing a regular door lock. See some of my steps below.
Door Measurement
Door Prep Size: 2.13 inches (54mm)
Backset: 2.36 in / 2.76 inches (60mm / 70mm)
Door Thickness: 1.38 inches to 1.97 inches (35mm to 50mm)
Fits both left right handed doors.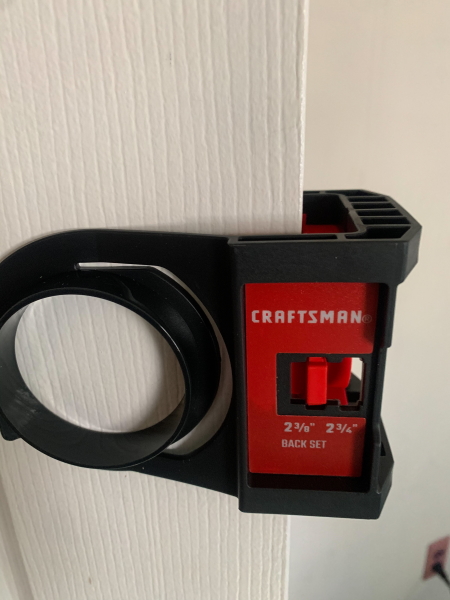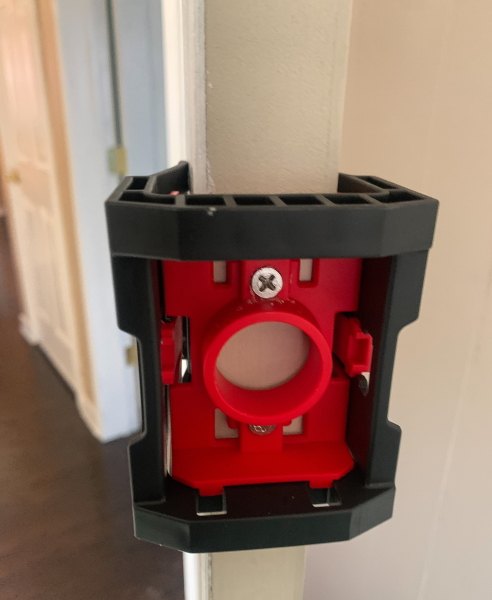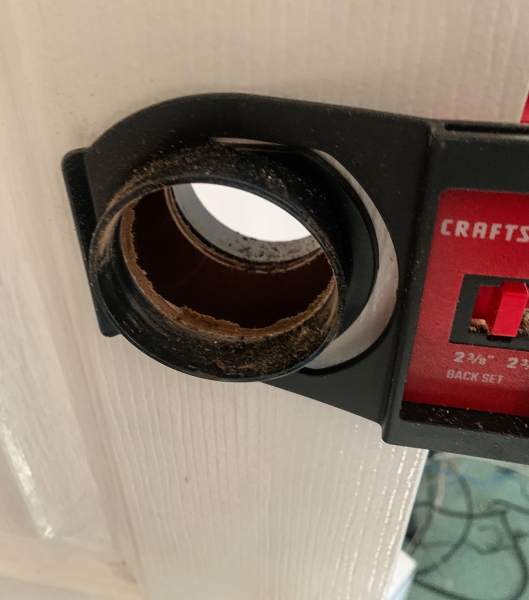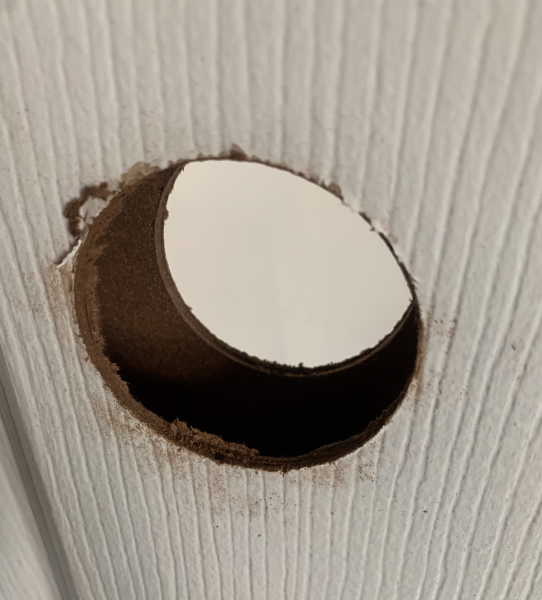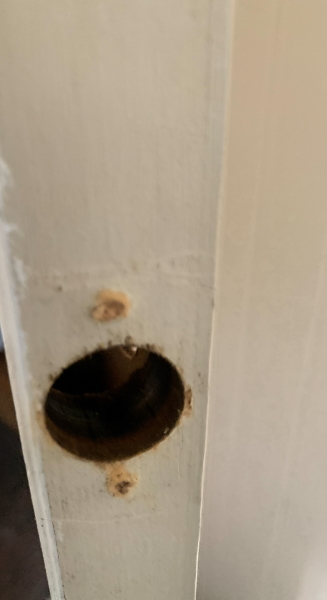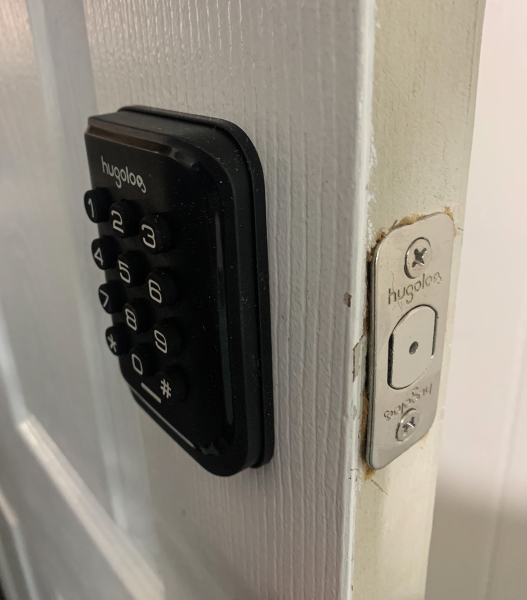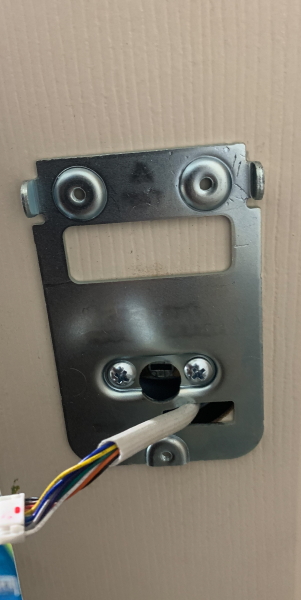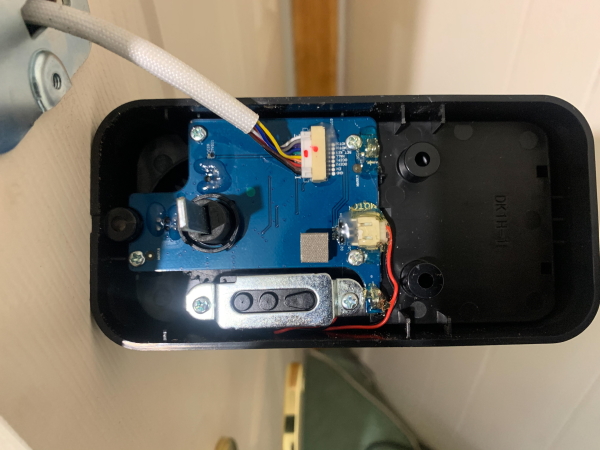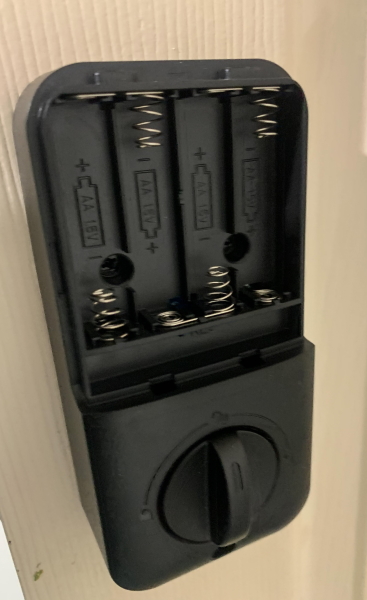 Performance
This lock simply does not perform the basic functions of an electronic lock. Even after contacting their customer support and going through the troubleshooting steps which meant installing and uninstalling the lock several times, it still has not been able to move the deadbolt into place. When I turn the lock with the manual knob, the deadbolt goes into place smoothly and with very little resistance if any. When I try to use it electronically, the lock seems to try but fails miserably.
In addition, other than the bolt-on-plate in the middle, this lock is plastic and can be easily physically destroyed with a screwdriver or any such instrument. It feels very cheap and IMHO it is not capable of providing any true security beyond installation as a visible deterrent.
What I like
The concept
The ease of installation
What I'd change
It is just too must plastic in a lock for me
It merely needs to work but does not
Final thoughts
This Hugolog Electronic Keypad Deadbolt Lock empl0ys the same basic concept of most locks of this type but fails the quality test in many ways. At least IMHO!! The lock is plastic so you first have to consider where you would use it and for what level of security. The setup is simple but despite several efforts, it would not engage and disengage the bolt. While it is not nearly the cost of other higher-end locks in this category, I would spend the extra bucks and leave this one alone.
Update 3/13/21
Hugolog willingly and immediately provided a replacement lock. The replacement worked with no issues.
Price: S31.99
Where to buy: Amazon
Source: The sample for this review was provided by Hugolog.