We use affiliate links. If you buy something through the links on this page, we may earn a commission at no cost to you. Learn more.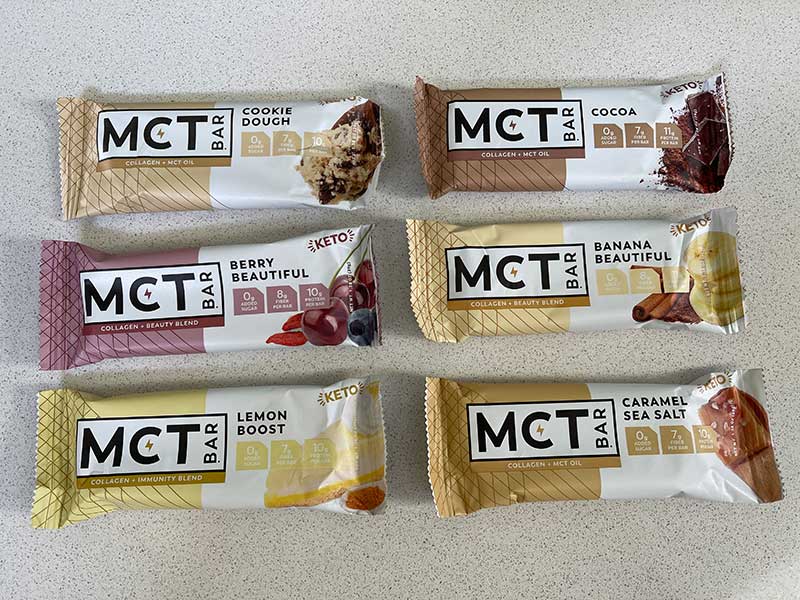 REVIEW – About 2 months ago I decided to get an A1C test to check the status of my Type-2 diabetes. I knew that it would be elevated due to my work from home COVID eating habits. I was right. In 2019, my A1C was 5.7 and it has gone up to 5.9. I'm currently in the pre-diabetes range and it is time to get serious again. And to do that I got a FreeStyle Libre blood glucose sensor and I've been cutting way back on carbs.
The easiest way for me to cut back on carbs is to shop for Keto-friendly foods. The Keto diet emphasizes a low-carb high-fat diet. I'm not going full-on Keto because I don't feel like being that strict, but I can already tell that cutting back on carbs is positively affecting my blood sugar levels and I've dropped 6 lbs. I've been obsessed with finding low carb good tasting meal replacement bars for breakfast to replace the higher carb bars I'd been eating. The latest bars to get in my belly are MCT Bars. Let's take a look.
What is it?
MCT Bars are Keto-friendly meal/snack bars that feature clean ingredients and only 3 net carbs.
Nutrition and taste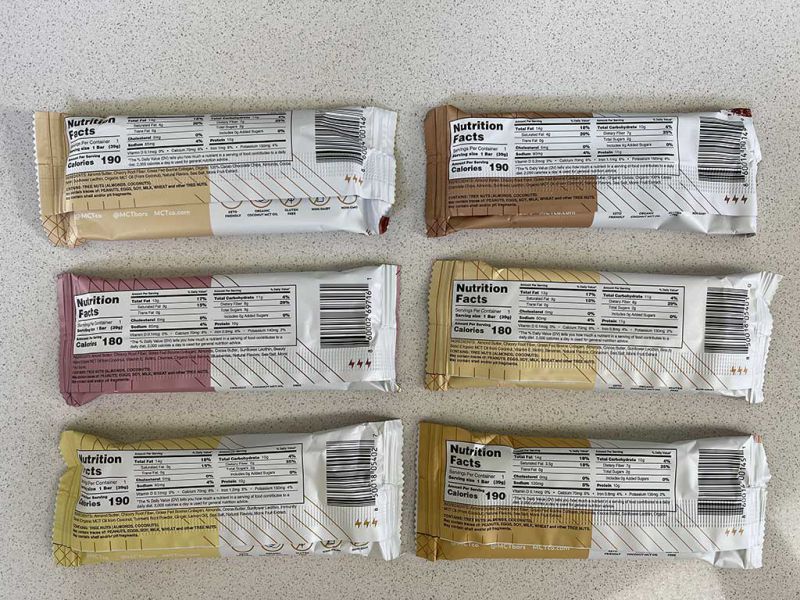 MCT stands for Making Change Transpire and not MCT oil which is a popular ingredient in keto-friendly foods. The bars are available in 6 flavors that include: Cocoa, Cookie Dough, Berry Beautiful, Banana Beautiful, Lemon Boost, and Caramel Sea Salt.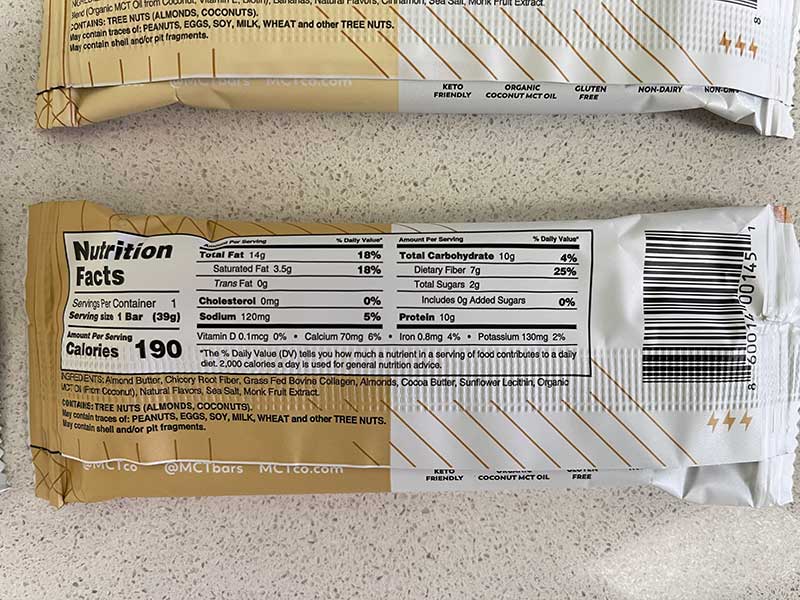 Each bar is 180 – 190 calories, 3 net carbs, and 10 – 11g of protein. The ingredients are clean with almond butter, cocoa butter, grass fed collagen, organic MCT oil, and monk fruit as the sweetener. No soy, wheat, or artificial sweeteners which is a big thumbs up from me.
Never miss one of our posts again. Sent MON, WED, and FRI with the latest gadget reviews and news!
The bars are individually wrapped and although they look pretty blah, I found most of the flavors to be pretty tasty (except for one flavor).
Cookie Dough – This was the first bar I tasted and it had the beige look and texture of peanut butter fudge with a few dark chocolate chips. The flavor did not remind me of cookie dough. I'm not really sure how to describe the flavor. Slightly sweet with a bit of a salty / fake food after taste. This was my least favorite MCTbar but that's just me. If you love cookie dough flavored bars, you might love this one.
Cocoa – I like this one a lot better than the Cookie Dough flavor. It has a definite chocolate flavor with chunks of semi-sweet slightly bitter dark chocolate. I like the fact that it's not too sweet so I don't feel like I'm eating a "bad" candy bar. It had the same texture as the Cookie Dough bar which is sorta like fudge but less creamy and slightly more crumbly.
Berry Beautiful – Surprisingly, this one turned out to be one of my favorites. It's a little sweeter than the other bars and has a good berry flavor with little bits of chewy dried berries.
Caramel Sea Salt – This is a good one too. Just the right amount of sweet and salty.
Banana Beautiful – I don't like bananas so I was hesitant to try this one. I gave it to Jeanne to try and she said she couldn't taste the banana flavor and wasn't a fan, so I tried it. She was right, this bar has zero banana flavor to my taste buds. I think it should just be called vanilla.
Lemon Boost – I wasn't sure about a lemon-flavored protein bar but it's really good. It's sightly sweet with some almonds bits.
What I like
Not too sweet
Good ingredients
100% Keto / low carb
What I'd change
Rename the banana flavor or add more banana flavor
Improve the cookie dough flavor
Final thoughts
If you've been trying to find low carb alternatives to protein or granola bars for breakfast, MCT company's MCT Bars offer 6 flavors and quality ingredients at a $2.50 per bar price point (you can save more per bar if you buy multiple boxes). The fact that these bars don't spike my blood sugar is more important to me than the taste. That said, I found the taste to be good (except for the cookie dough and banana flavored bars which were my least favorites). The taste and texture didn't blow my socks off but I liked them well enough that I wouldn't turn them down if I was offered another box of them 🙂 At the moment, they are my favorite keto-friendly meal bars, but they are also the first keto bars that I've tested so that may change.
Price: $29.99 for a 12 pack ($2.50 per bar) / subscribe to save 11.5% up to 28% on multibox orders
Where to buy: MCT co. and Amazon
Source: The sample for this review was provided by MCT co.