We use affiliate links. If you buy something through the links on this page, we may earn a commission at no cost to you. Learn more.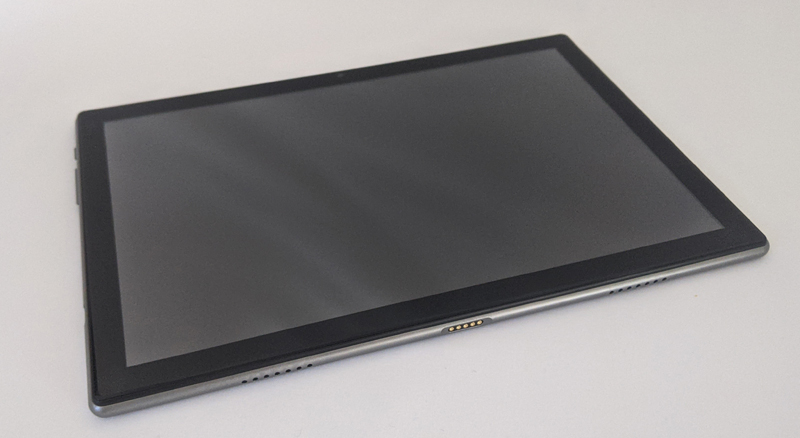 REVIEW – Tablets abound everywhere you turn.  You see them in stores, in schools, in businesses, and they have become so affordable that it seems like every family has 1 or more scattered throughout the house. My own family has multiple tablets in both iOS and Android, in varying sizes, and we use them for various purposes.  We read books and news with them. We fall asleep with them at night. We use them in the car on trips. We use them for playing media on our TVs, and so much more. I am the lone Android user, however, so if you see an Android tablet in my family, it is probably mine. And you can't have too many, right? So the Dragon Touch Notepad 102 10-inch tablet, with its attractive price point and decent feature set, seemed like a great replacement to an aging 10 inch tablet that recently died. Let's check it out.
What is it?
A 10-inch Android tablet with 3GB of memory and 32GB of storage.  Comes with Android 10.0 OS.
What's in the box?
10 inch Dragon Touch tablet
Power adapter
Micro-USB cable
User manual
And here are the specifications:
Processor:  1.6GHz 64-bit Octa-core CPU
Operating system: Android 10.0
Memory Type:   3GB of DDR3 SDRAM
Flash Memory Size:  32 GB
Micro SD card slot (up to 128GB card)
Screen display size:  10.1 inch IPS HD
Screen Resolution:  1280×800
Battery: 6,000 mAh lithium polymer (15 days standby, 5 hrs video play time)
1USB-C Port
1 headphone jack
Wireless protocols:  2.4GHz and 5GHz
Other protocols:  FM, Bluetooth 5.0, & GPS (offline navigation)
Weight:  2.39 pounds
Dimensions:  10.79 x 7.56 x 2.09 inches
Rear Webcam Resolution:  8 MP
Front Webcam Resolution: 5 MP
Features and performance
The first thing I noticed when I held the tablet is that the build quality is very good.  The back is brushed metal, and it has rounded sides all the way around, so it feels really good in the hand and it looks really good.  The screen is an IPS screen, which is better than some other tablets at this price point that have TFT screens, but the resolution is only sized at 1280×800 which means the best video quality you are going to get is 720p (HD), not 1080i (Full HD).  I honestly don't think that most folks would be able to tell the difference between those 2, and in my tests, with Netflix and online videos, I was pleased with the quality. In the bright sunlight, it is going to be difficult to view the screen for very long, even at maximum brightness. Although the viewing angle is excellent and I was able to view it perfectly fine (while indoors) as most every angle. The only mention of compromise on the screen is that the graphics in high-graphic intensive games are going to suffer. Most graphic intensive games I tried automatically defaulted to low or medium level graphics.  So if you are a big gamer and expect top level graphics, this tablet isn't for you.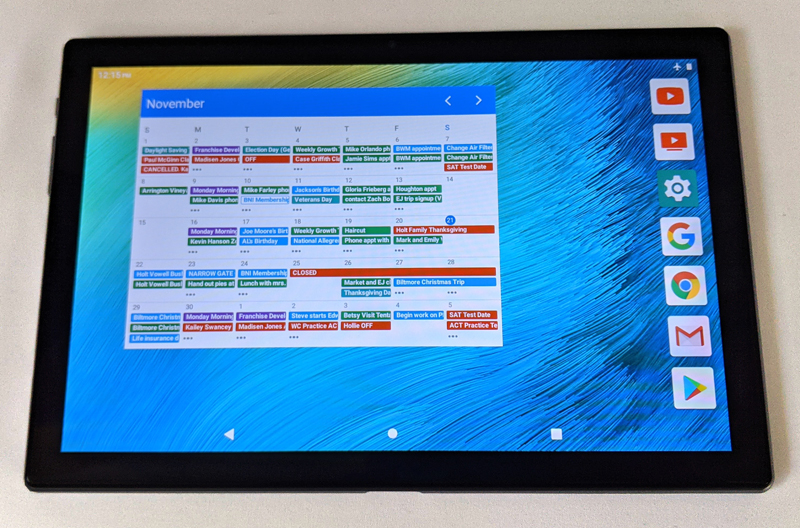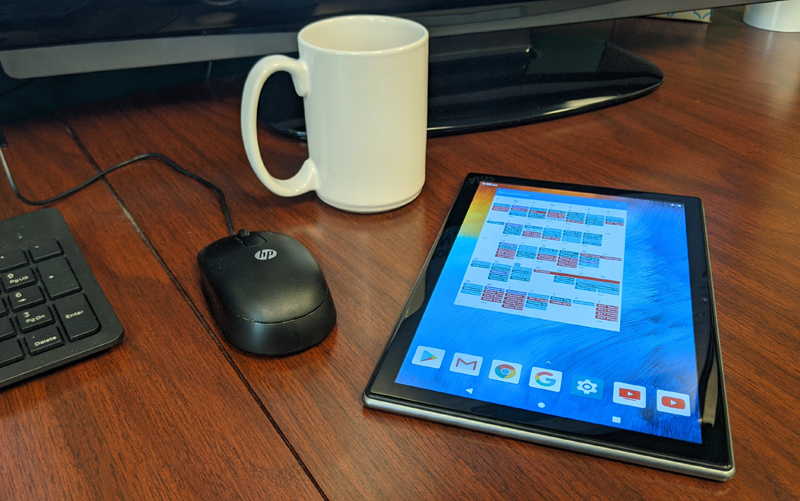 When you turn the tablet into landscape position, along the bottom edge is where you'll find the dual speakers, which sound pretty good.  You won't find a deep base or surround sound by any means, but they were loud enough and clear enough for Netflix and watching YouTube videos. Sitting between the speakers you'll see the metal connectors for the (sold separately) keyboard case.  I tried to find one of the keyboards online and was unable to.  Amazon has them listed but they are "currently unavailable".  So I can't speak to the keyboard feature. But clearly, this tablet was designed with the keyboard cover in mind.  In fact, to further this point, the front facing 5-megapixel webcam is in the middle of the top edge of the tablet when it is in landscape mode like you would see on a laptop.  This selfie camera is not bad for a front facing camera, and it will serve the purpose of participating in Zoom calls just fine. The 8-megapixel camera and flash are on the back, and it takes decent pictures, although the colors are a little muted. I don't think you will be using the camera that much though. Here are some examples of what I am talking about.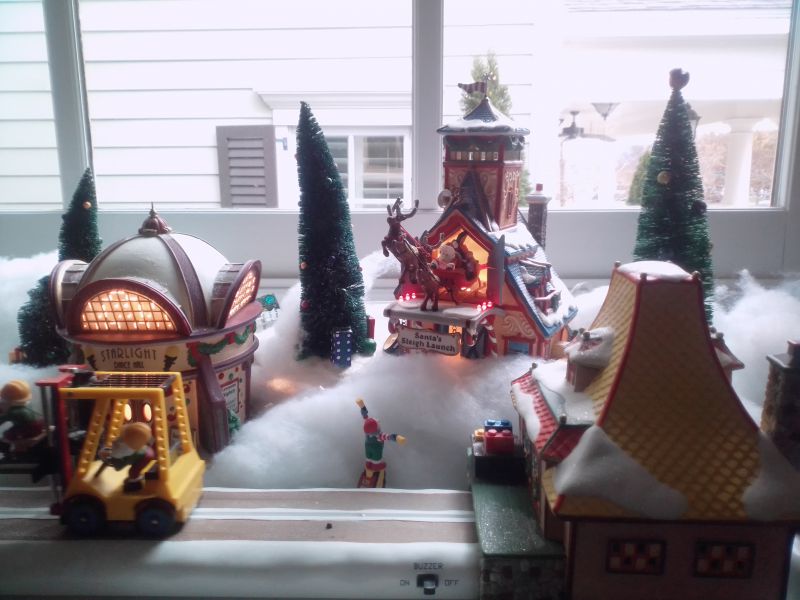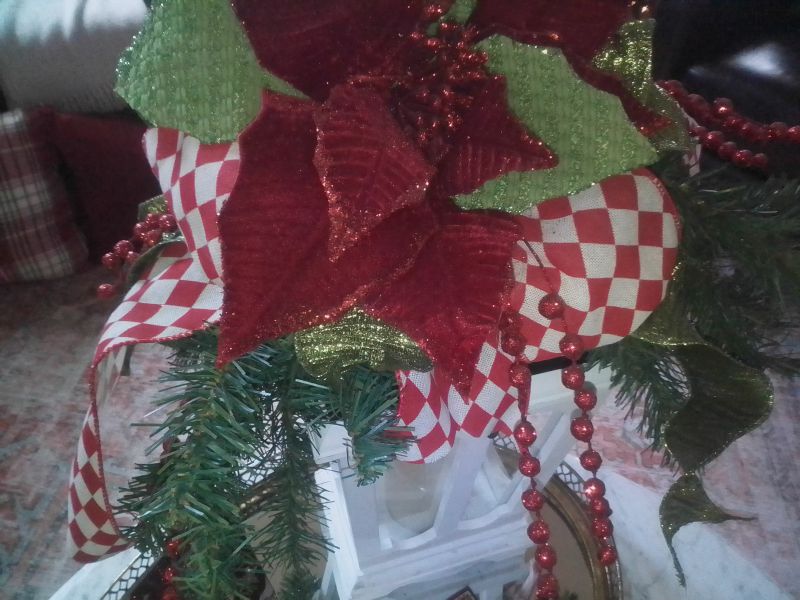 The majority of ports and buttons are on one of the shorter sides (the left side while it is oriented in landscape orientation that I just mentioned) where you'll find the USB-C charging port, the power button, and the volume rocker button.  And located on the corner of the tablet next to the power button you'll also find a 3.5mm headphone jack.  I thought this was a nice addition because I don't always want to use Bluetooth to connect to a device to listen to music.  Bluetooth uses up the battery, so having a 3.5mm audio port is nice.  It also serves a specific purpose when it comes to the FM tuner capability of the tablet because your headphone cable serves as the antennae for the radio.  It has been a while since I owned a tablet (or phone for that matter) that has FM tuner capabilities and I have found myself using it often!



The battery life is worth mentioning because I found the 6,000 mAh battery to be excellent. At this price point I found other 10 inch tablets with larger batteries, so here is another place where compromises were made, but I was able to get great battery life.  For example, at 75% screen brightness I was regularly able to get 9-10 hrs of normal use from the tablet, and a little less when I was playing games.  But for email, browsing, and the occasional video, you should be able to get a full day out of this tablet.
There is a micro-SD card slot that can handle up to a 128 GB card.  I inserted a 64GB card and it worked just fine.  I use it to hold all my music catalog. I should note that in the tray that holds the micro-SD card there is also a slot to hold a SIM card. But this tablet is not cellular-capable.  I imagine that Dragon Touch uses the same setup in other more pricey versions of this tablet that do allow for cellular capabilities, but this version does not.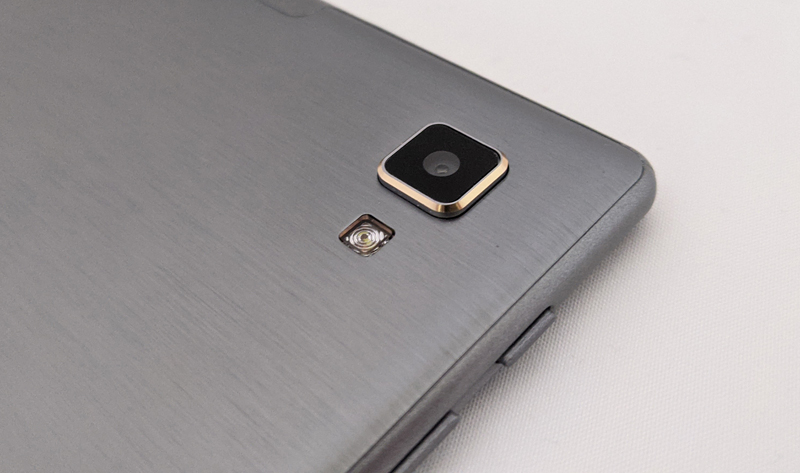 Finally, because this tablet is considered a mid-range tablet, there were some compromises to keep the price at this level.  For example, the processor isn't going to be quite as robust as one found in slightly more pricey tablets.  Most of the time the swiping screens and opening of apps is smooth, but every once in a while you see a slight stutter or pause in response. I don't think it is enough to dissuade most users, but it is noticeable nonetheless. This tablet also doesn't have an HDMI port, so if you regularly use your tablet with projectors and TVs, this tablet probably isn't for you.
What I like
IPS screen looks great
Good build quality with decent sounding speakers
Good price point for what you get
What I would change
Processor could be a little more snappy compared to its competitors
Better quality cameras
An HDMI port
Final thoughts
So there are some folks who probably won't like this tablet.  If you are a hardcore gamer who likes a tablet to play games with lots of heavy graphics, this tablet isn't for you.  If you want a tablet to use for presentations at work and lots of heavy analytics programs and office documents, and you regularly connect your table to projectors and TVs, this tablet isn't for you. If you want a tablet to take pictures and videos and need a large amount of storage or high-quality snaps, this tablet isn't for you. But if you want an affordable, decently performing tablet for emailing/surfing/watching video clips while watching TV or in bed before you fall asleep, this is a great choice. It is at an affordable price and is on par with other mid-range Android tablets.
Price: $149.99
Where to buy: Buy here on Amazon or their website here.
Source: The sample of this product was provided by Dragon Touch.