We use affiliate links. If you buy something through the links on this page, we may earn a commission at no cost to you. Learn more.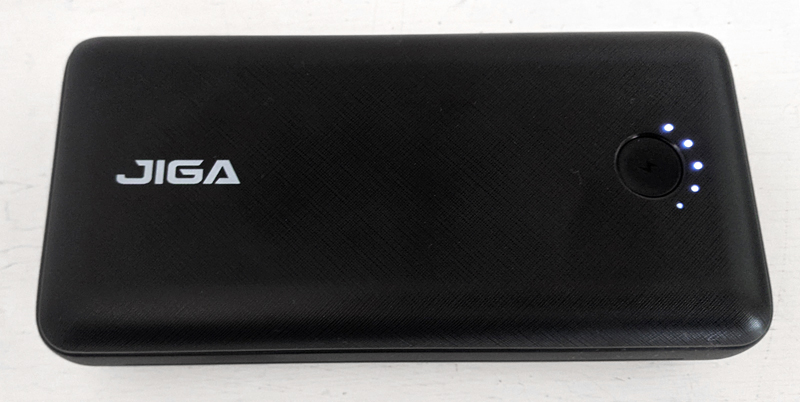 REVIEW – I have portable power banks everywhere in my life… in every car, my office, multiple rooms in my house, and I give them as gifts to friends and family so that I know I'll always have access to one when I am with other people! Ha! Anyway, I love these things and have reviewed a bunch here on the Gadgeteer, and just when I thought that there couldn't be any new features that I haven't seen, someone goes and proves me wrong.  That was the case with the Jiga Portable Charger, so let's dig into the new feature I found.
What is it?
A 30,000 mAh portable power bank with 3 inputs and 3 outputs.
What's in the box?
Jiga power bank
Micro USB cable
User manual
And here are the specifications:
Ultra High 30000mAh Capacity (lithium polymer battery)
3 USB Outputs (5V/2A charging speed)
Lightning, USB-C, Micro USB Inputs (5V/2A charging speed)
Universal Compatibility for devices
LED Indicator
Built-in LED flashlight
Size: 1.38 x 6.10 x 2.99 inches
Weight: 1.12 lbs
Features and performance
The Jiga is about the size of a typical power bank that can easily fit into a backpack, purse, or even your pants pocket in a pinch.  It is rounded on all sides and weighs a little over a pound, so it feels really good and solid in the hand.  The outside shell is made of PVC plastic so it appears to me that it will last a long while. There is a button on top that turns the battery on and upon holding it down will turn on the LED flashlight.  I myself have never really had a need for an LED flashlight on a power bank, but more and more of them are coming with this feature, and it works just fine on the Jiga.  I imagine if I were a spelunker I might really like that feature, but I digress.
The Jiga will protect you from overcharging, over-voltage, and short-circuiting.  You can even use the Jiga to charge your devices while it is being recharged, so it has pass-through charging capabilities, which I love.  It also has a huge capacity at 30,000 mAh, so it lasts for literally days before needing to be recharged.  It has 3 output USB-A ports, so you can charge 3 devices at the same time, which is nice.  It also has 3 different input ports to recharge the power bank: USB-C, Lightening, and Micro USB.  That means regardless of what kind of power adapter you have right now, you'll be able to use it to recharge the Jiga. And because of the 30,000 mAh size, you can even charge tablets and some laptops.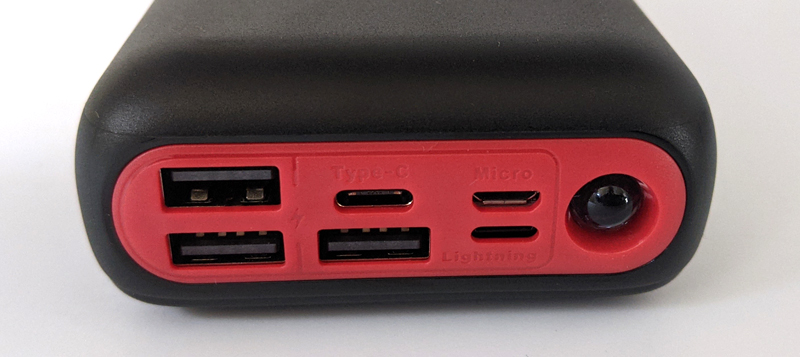 In fact, that now brings me to the feature that seals the deal for me on the Jiga.  Having a large 30,000 mAh battery is great, but recharging it can be a long process to fill that thing back up.  Not so on the Jiga. You can actually use all 3 input ports at the same time to recharge the Jiga much faster!  I have power adapters in all 3 of those formats, so I used all 3 of them to recharge the Jiga and I didn't have to wait overnight for it to be done, just a few hours.  Nice.
Finally, I should mention what you don't get with this product.  You won't get wireless charging.  And you won't get Quick Charge, or Power Delivery charging speeds.  But for this price point and number of ports, I can live without those features.
Never miss one of our posts again. Sent MON, WED, and FRI with the latest gadget reviews and news!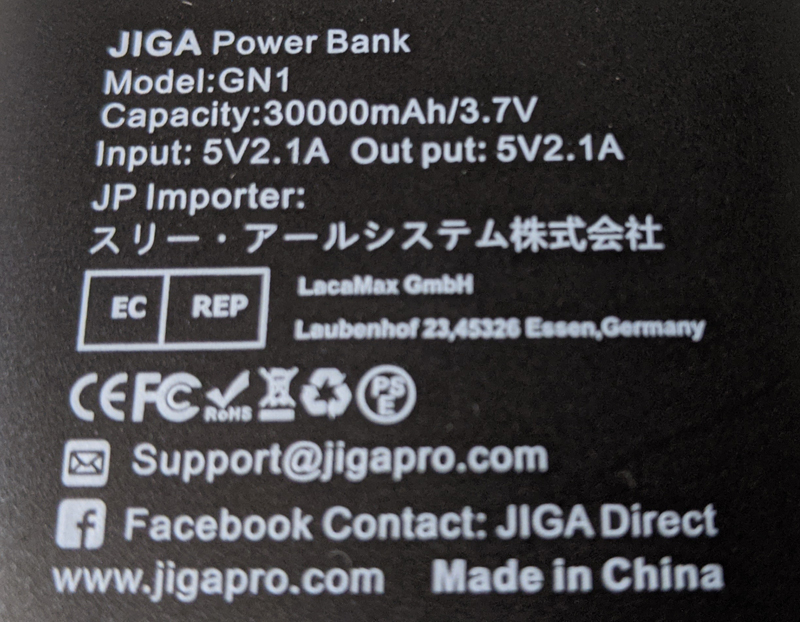 What I like
3 power inputs (can be used simultaneously)
3 USB outputs
Nice form factor and size
Great price
What I would change
No wireless charging
No Quick Charge or Power Delivery
Final thoughts
To put a nice bow on the whole thing, the Jiga has a price tag of around $33 on Amazon.  I mean, for the capacity you get, the multitude of ports, and the form factor, the Jiga is a no-brainer, as they say.  Heck, grab a few of them at that price and put them under the Christmas tree.  As long as you don't need wireless charging or QC/PD, you'll love it!
Price: $32.95
Where to buy: Buy here on Amazon or their website here.
Source: The sample of this product was provided by Jiga.