We use affiliate links. If you buy something through the links on this page, we may earn a commission at no cost to you. Learn more.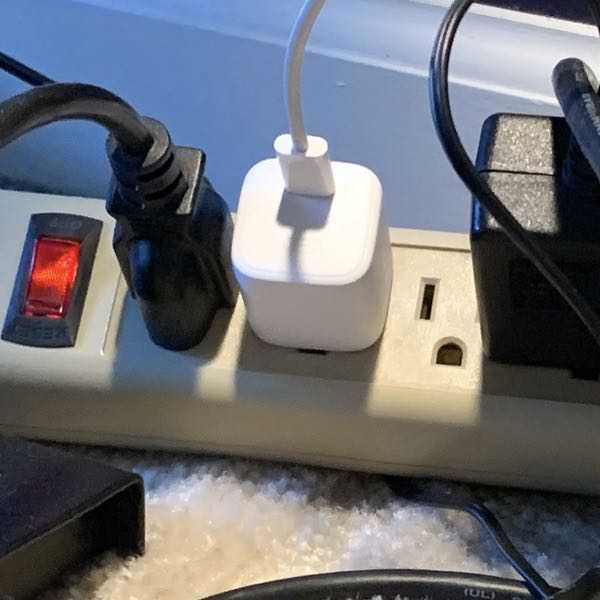 REVIEW – We're always looking for chargers, right? Especially with all those new USB C compatible gadgets coming out! The AUKEY Omnia Mini 20W USB C Charger fits the bill perfectly and does it well in a tight little package as you can see from the pic above. To the review!
What is it?
It's a compact 20 W USB-C charger.
Hardware specs
1.1 ounces
1.13" x 1.13" x 1.20"
20 W USB-C power delivery
Fast charging for PD and Quick Charge compatible devices
Design and features
The AUKEY Omnia Mini 20W USB C Charger is a lovely little power brick. Chargers don't need to be pretty, but this one sports some nice curves that I daresay make it more attractive than the Apple bricks that come with your devices.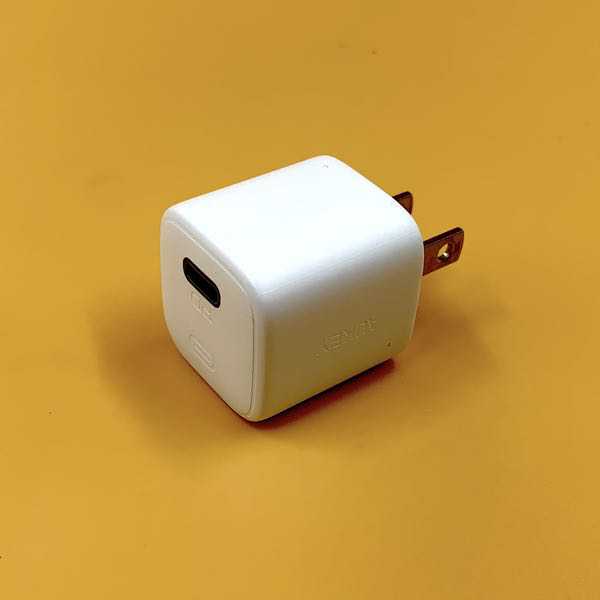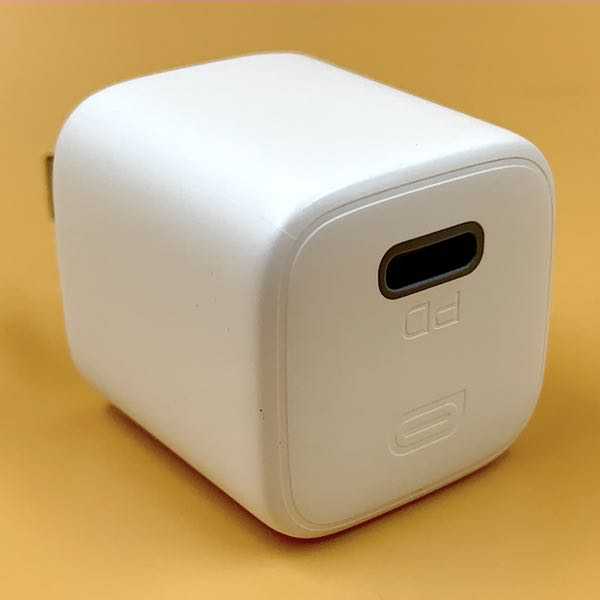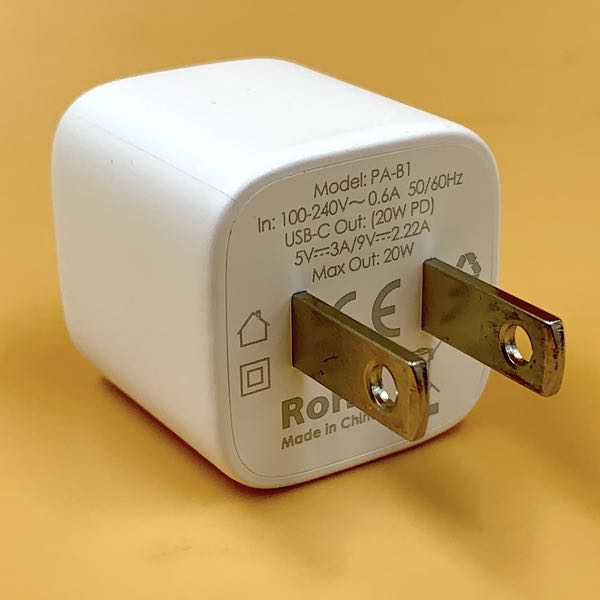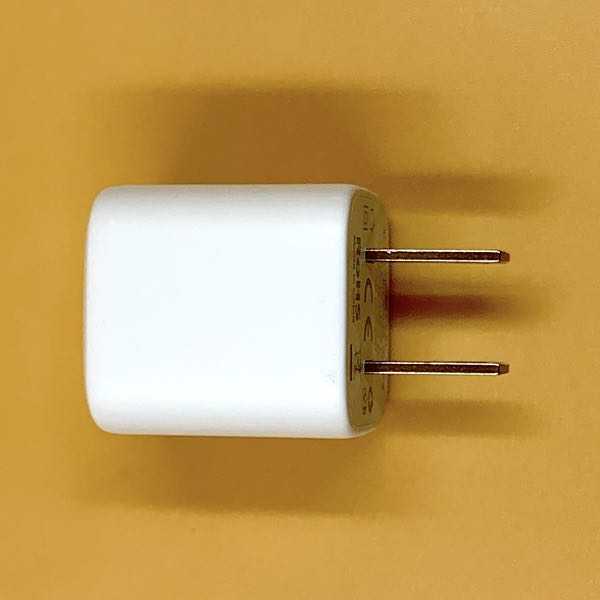 Check out the family photo below. Starting from the upper left and working our way clockwise we have an iPhone USB charger, an iPad USB charger, a new iPad USB-C charger, and finally the Aukey in the lower left.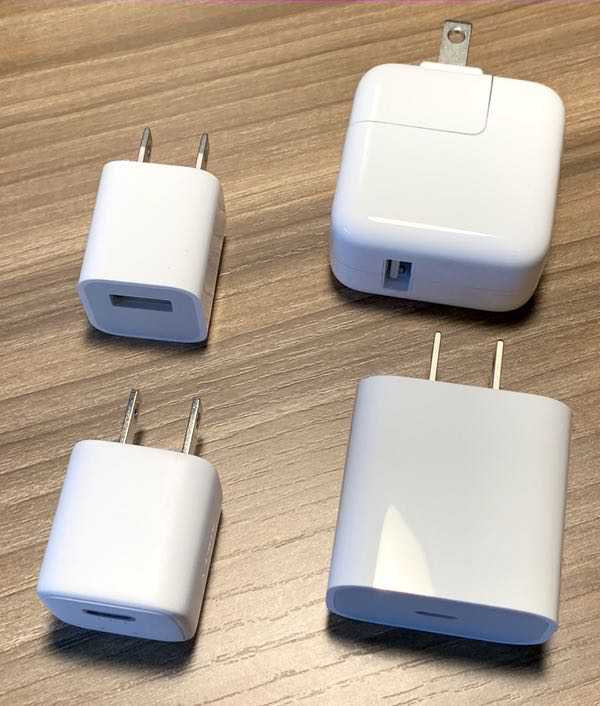 See what I mean? It's just a bit more elegant in the finishing.
The big reason that you want this adaptor, however, is the overall utility. It's a dedicated  USB-C adaptor that's got 20 W power output and also supports PD and Quick Charge compatible devices (like that new iPhone you may be looking at).
I don't have the new iPhone yet, but I did recently buy a 2020 iPad Pro. Check out the closeup of the new Apple brick compared to the Aukey: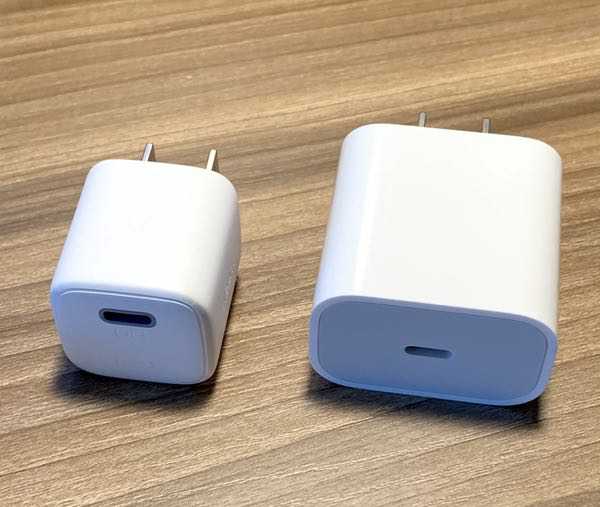 That size difference is huge for overall usability. I'm getting a bit more power output (20 W compared to 18 W on the Apple charger) in a plug that is about half the size! That means it's much easier to stash in my bag and cart around. More importantly, it means that I can squeak this little guy into open spots on my power strip that is loaded with odd shaped and/or oversized plugs. Behold!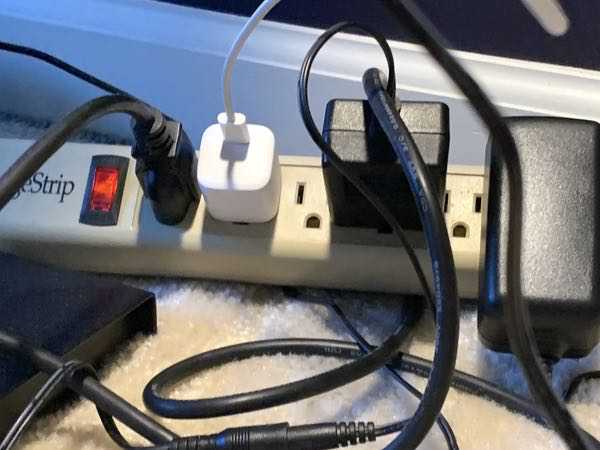 My Apple iPad charger has been relegated to the drawer since I got this. The Aukey just does all the charging things well.
As an added bonus this charger is cheap. I'm seeing prices as low as $15. Given that all the new electronics coming out seem to be USB-C compatible, that means that you've got an inexpensive option for powering up all the things. And there's nothing wrong with that!
What I like
20 W power output that supports PD and Quick Charge devices
Nice and compact; fits everywhere
Great price
What needs to be improved
Final thoughts
What more is there to say? It's a great little USB-C charger at a great price. Someone is always looking for a charger in my house, so I'll be picking up a couple more of these for the family.
Price: $14.99
Where to buy: Amazon.
Source: The sample of this product was provided by Aukey.