We use affiliate links. If you buy something through the links on this page, we may earn a commission at no cost to you. Learn more.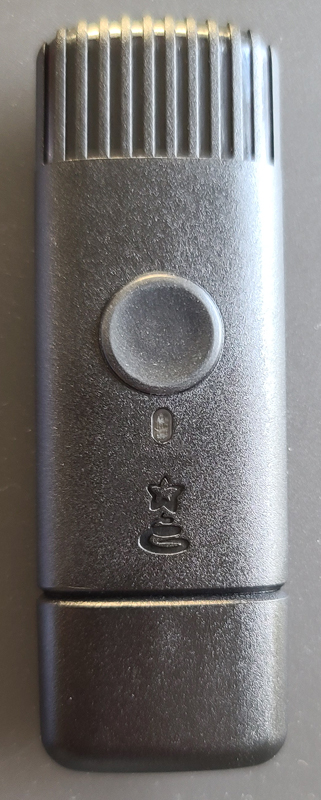 REVIEW – Last holiday season, I had the opportunity to review Twinkly Strings – controllable holiday lights. I really liked them and they became a prominent feature in our holiday display.
This year, Twinkly is back with Twinkly Music – a wireless controller for Twinkly lights that adds audio reactivity to your Twinkly lights. Let's check it out.
What is it?
Twinkly Music is a USB-powered wireless controller specifically designed to control Twinkly lights.  Twinkly Music makes your Twinkly lights respond to sound, adding a visual dimension to your light display.
What's in the box?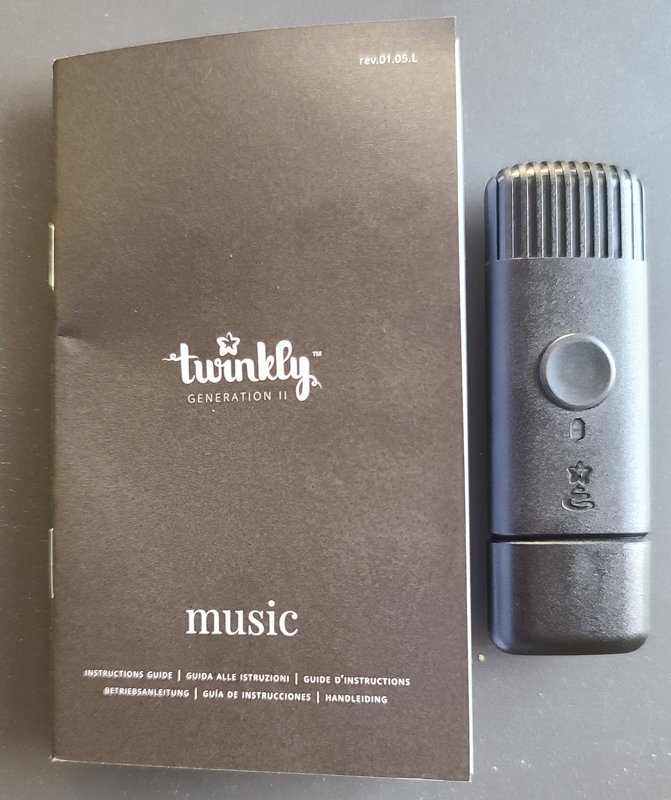 Twinkly Music controller
Manual
Hardware specs
Power: USB-A 5V/500mA
WiFi: 802.11 b/g/n, 2.4GHz only
Dimensions: 3.25″L x 1.1″W 0.5″D
Design and features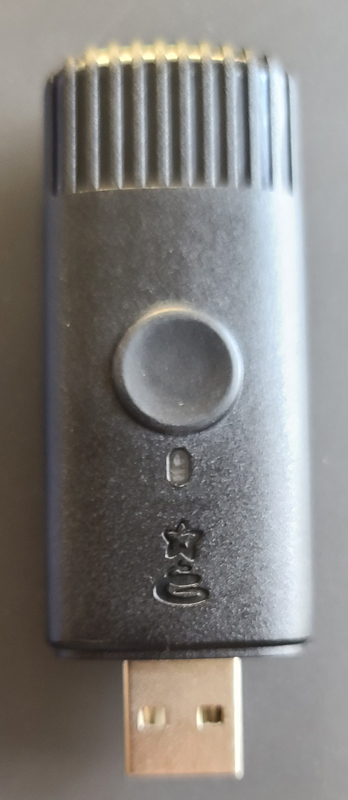 There's not much to Twinkly Music.  Pulling off the end cap, we find the USB-A connector – you supply your own USB-A power source. The microphone sits under the slotted openings at the top.  The controller button is in the middle and the status LED is just below that and above the Twinkly logo.
Setup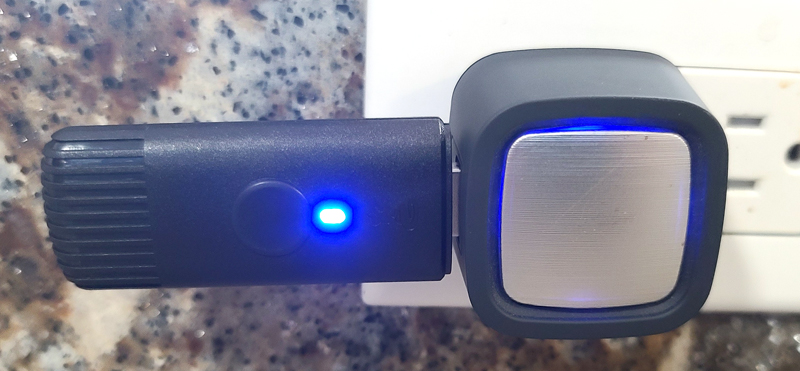 Setup involves plugging Tinkly Music into a power source and adding it as a device in the Twinkly app.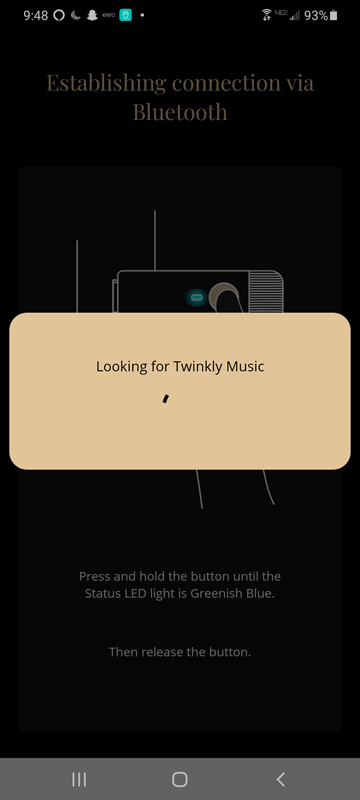 You join it to your WiFi and connect it to your existing Twinkly lights.  Twinkly thoughtfully supplied a Strings 250 set for this review, so that meant I didn't have to haul last year's Strings 400 down from the attic.  Thanks, Twinkly!
Performance
I'm not going to rehash how Twinkly lights work – you can always read about that in last year's review. To add Twinkly Music functionality, after adding Twinkly Music to your app, you tell it which lights you want to control.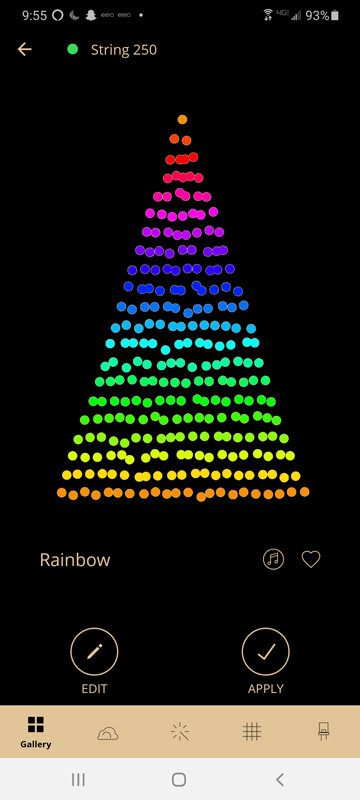 After picking a specific light visualization, Twinkly Music can then add audio response.  Here's my biggest complaint with Twinkly Music – the instructions are awful.  They are essentially non-existent.  You push the button to get an effect you like, but there's no description of what the different effects are supposed to do.
Here's a couple of examples:
What I like
Simple setup
Good audio response to control the lights
Can control multiple Twinkly strings with one Twinkly Music
What I'd change
Provide some actual instruction on what the button does
Include a power supply
Final thoughts
I really like Twinkly lights.  They're very visually interesting and can really amp up your holiday decorations.  Twinkly Music adds a new dimension to Twinkly's portfolio of products. By adding an audio response to Twinkly's amazing light animations, Twinkly can make an extremely compelling visual display pretty simple to set up.
Price: $41.99
Where to buy: Amazon
Source: The sample of this product was provided by Twinkly.