We use affiliate links. If you buy something through the links on this page, we may earn a commission at no cost to you. Learn more.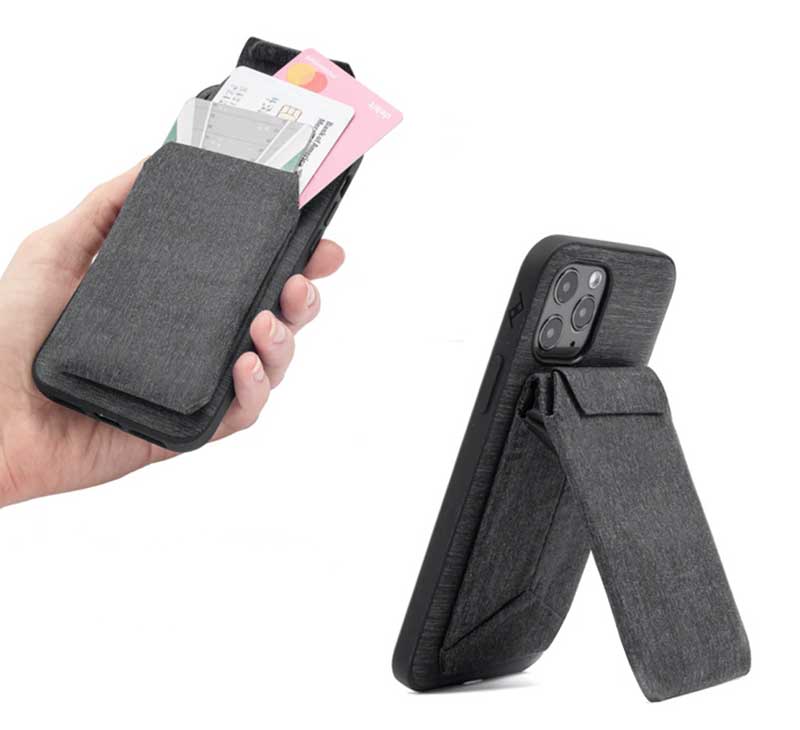 CROWDFUNDING NEWS – Peak Design products are well known here at the Gadgeteer. We've reviewed no fewer than 6 of their bags over years and have admired their style and ingenuity. Today they have launched a brand new collection of mounting gear that they call Mobile.
What is it?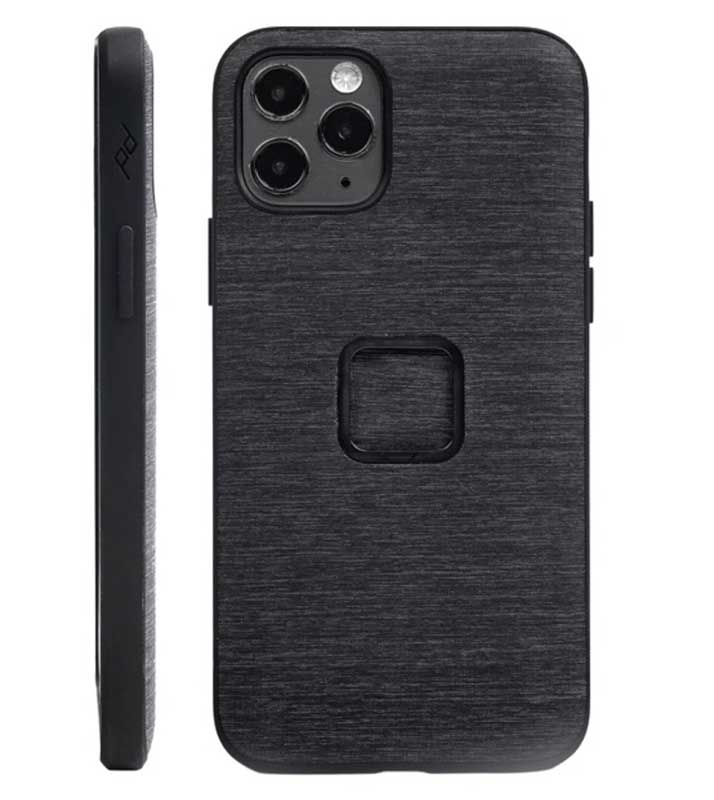 The new Mobile ecosystem starts with their new slim Everyday SlimLink cases for iPhone 11 series, iPhone 12 series, and Samsung S20/S20+ series of phones. The cases feature Peak's signature grey canvas material and a built-in dual locking mechanism that has a soft lock (magnetic) that has an array of magnets that is compatible with the new MagSafe in the iPhone 12 series of phones. There's also a hard lock (mechanical) that has a zirconia ceramic insert that interfaces with mechanical claws on their rugged mounts for bikes, motorcycles, and more.
Don't have an iPhone or a Samsung phone? Don't be bummed because Peak Design will also offer a universal adapter that sticks to the back of your phone or favorite case.
Why do I like it?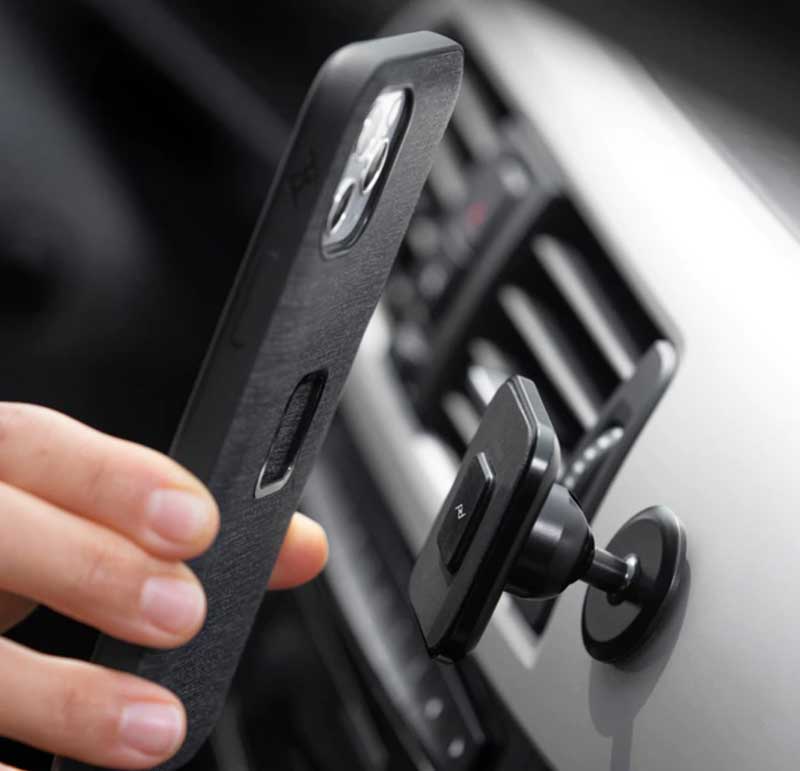 I appreciate Peak Design's ability to offer a wide range of gear from wallets that snap on the back of phones and double as a stand, to bike, motorcycle, and car mounts for easy hands-free access when you're mobile.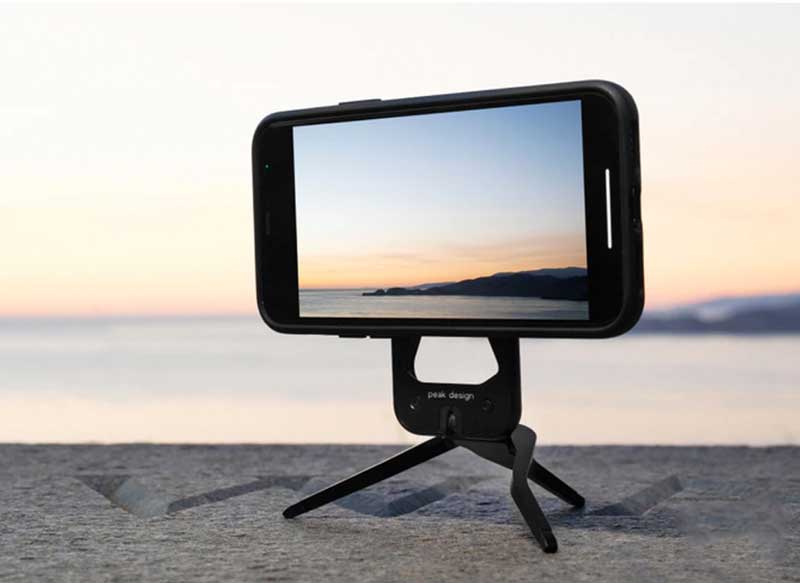 They will also have a cool tripod that attaches to the back of your phone, a mobile charger, a magnetic desk charger, and more. Watch the video below to see all that they will be offering.
Peak Design sent me a few pre-production mounts to check out and I'm impressed by what I've seen so far. Like other PD gear that I've tested in the past, their new adapters have a cool style and are very well made. I especially like the tripod which has a ball joint that will let you adjust the phone to almost infinite angles. And it even has a SIM card eject tool in it.
Things to consider before pledging
If you're an iPhone user who is planning to buy a new iPhone 12 phone, you're probably wondering how Mobile from Peak Design will work with Apple's new MagSafe feature on the new iPhones. Here's what PD has to say about that:
…we plan to support a range of compatibility use cases between PD products and MagSafe products. Following Apple's announcement, we are actively doing design updates and testing to meet this goal. We're excited to share our progress with backers as our campaign progresses.
You can read an even longer message about MagSafe compatibility in their campaign FAQ.
Where can I find more info?
The Peak Design Mobile campaign ends on 12/18/20 and they have already blasted past their funding goal of $100,000. You can pre-order starting at $16. After the Peak Design Mobile campaign ends, rewards are estimated to start shipping in May 2021. Visit their Kickstarter page for all the details.