We use affiliate links. If you buy something through the links on this page, we may earn a commission at no cost to you. Learn more.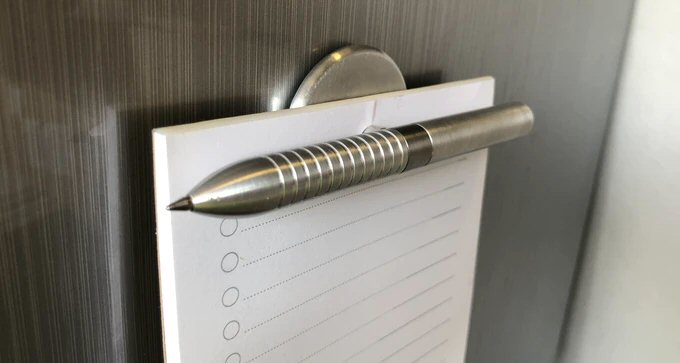 CROWDFUNDING NEWS – I'm always on the lookout for a product with a simple, clean style that has a unique method of operation and unique function.  Brian Conte's latest Kickstarter campaign, Pad&Post, checks all these boxes for me (pun very much intended).
What is it?
Pad&Post is a magnetic pen and notepad system that provides a fun and stylish way to keep a pen and paper in a handy spot.
Why do I like it?
Brian Conte is a creative product design engineer who has launched many successfully Kickstarter campaigns, many of which we've featured or reviewed here at The Gadgeteer, and Pad&Post looks to be another good one.  I like that the product is simple in both style and function, but is useful as well, all of which are hallmarks of good design.

Many of Brian's designs incorporate strong neodymium magnets as central to their function, and Pad&Post is no exception—in fact, it includes two.  One magnet holds the MagDock base to a metal surface and has a rubber pad to prevent scratching (there is a 3m VHB adhesive pad option for non-metal surfaces), while the other magnet holds the pen onto the MagDock's post.  The notepad the hangs on the post.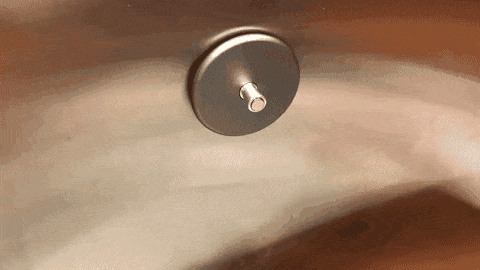 This design is clever in a subtle way if you consider how it will be used.  You'll grab the pen from the post, then grab the pad from the post, jot some things on the pad, then replace the pad, then the pen.  Everything stays in one compact unit, and even the order of operations is carefully considered—and it even looks fun to use!
Another common characteristic of nearly all of Brian's products is durable, machined components with a clean style, which certainly describes Pad&Post, with both the Magdock and pen being made from machine aluminum.  The pen is available in three color options: black anodized, grey anodized, bare shiny aluminum, and it uses Pilot G2 refills (my personal favorite gen cartridge), with two included.  The 25-page notepad uses heavyweight (28#) paper with a chipboard backing and is available in multiple styles, including lined, checklist, and some fun ones, with 6 notepads in your choice of style included.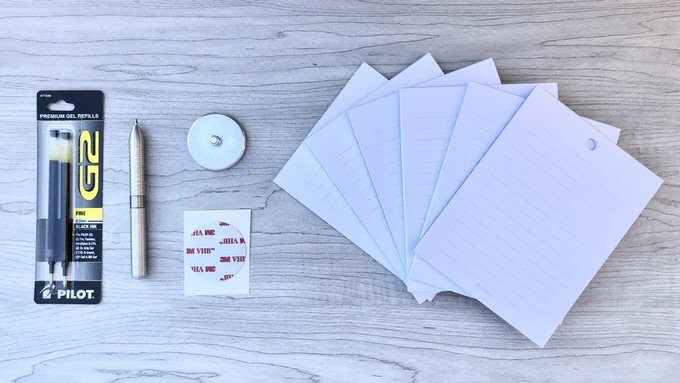 Where can I find more info?
The Pad&Post campaign ends in 21 days on November 7, 2020, and is on its way to reaching its funding goal of $10,000. There are two pledge packages priced at $45—one that will be shipped in December 2020, the other to be shipped in February 2021.  Visit the Pad&Post campaign site for more information or to become a backer.