We use affiliate links. If you buy something through the links on this page, we may earn a commission at no cost to you. Learn more.

NEWS – If you're into home automation, you're probably familiar with If This Then Then (IFTTT), the multi-platform cloud-based automation tool.  With IFTTT, you can tie together disparate systems and make them work together.  For example, if my Ambient Weather weather station registers rain falling at 0.1″ per hour or greater, it will trigger my MyQ-enabled garage door opener to close.  If the solar radiation drops below 50 Watts per square meter, my living room lights will turn on, and when it rises above 150 W/sq-m, they will turn off.  IFTTT lets me bring together things like my weather station, sunrise and sunset times, dates and times, Ring camera detections, and so on and use them to trigger other things like Hue lights, Alexa announcements and such.
IFTTT has always been free to use and to create your own applets.  Well, that is no more.  IFTTT is still free to use, as long as someone else has created an applet that you want.  You can also create your own but are now limited to three self-created apps unless you choose to go "pro", their new paid subscription.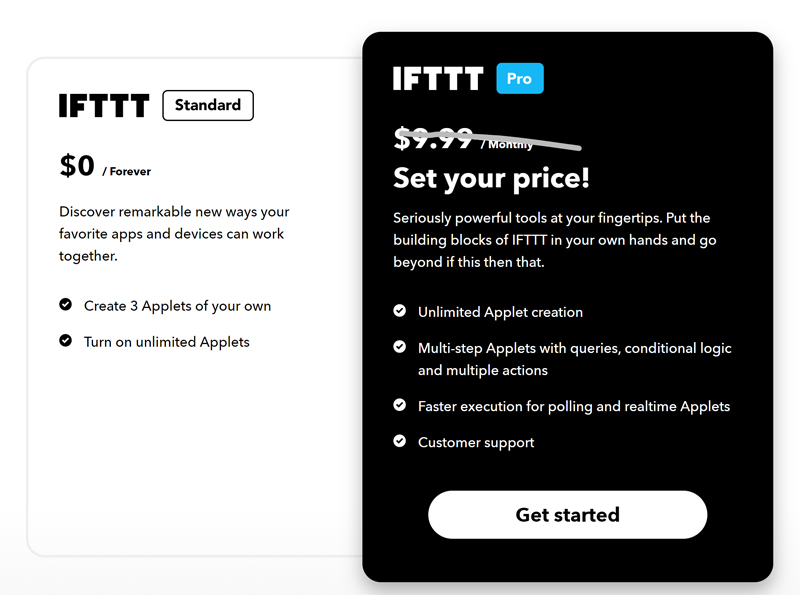 The monthly subscription is $9.99 and that seems astronomically high to me.  At launch, you can "set your own price" for the first year, as long as that price is $1.99/month or more.
For that monthly fee, you can create unlimited applets and get additional features.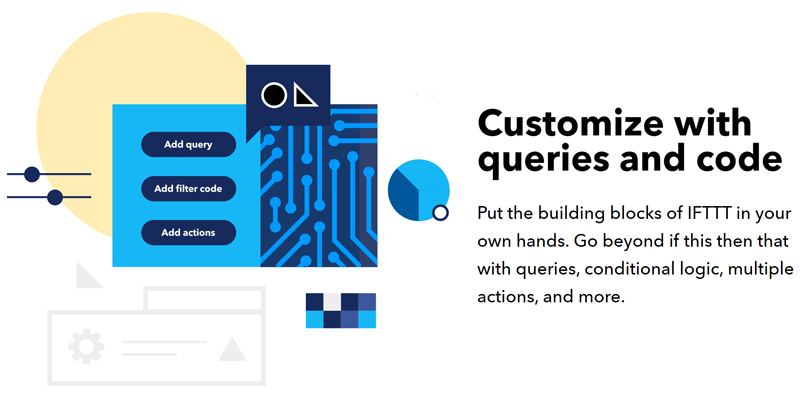 I took a look at it and at the moment, it appears to be severely limited.  For example, I wanted to combine two of my existing applets.  I have one that turns on a scene for my Hue lights in the front garden to red/white/blue on July 4.  I have another that does the same with another scene for my patio lights.  I set up a new date/time trigger and set the first scene as an action.  I was pleased to see a "+" to allow me to add a second action, however, setting a scene was not available as an option for the second action. Fail.
I also wanted to be able to use a range of dates as a trigger, say December 15-January 1, to set a holiday color scene for my lights.  Nope, that isn't there either. Fail.
So far, I'm pretty disappointed in what IFTTT Pro offers.  I'm hopeful that the platform will evolve as others like me provide feedback.  Regardless, it seems that if I want to keep using IFTTT, I'm locked into the subscription model due to the new three-applet restriction on the classic plan.
So, If IFTTT gets better, Then I will be happy.  If IFTTT does not, Then I will look for other solutions.
To learn more, visit IFTTT's Pro page.