We use affiliate links. If you buy something through the links on this page, we may earn a commission at no cost to you. Learn more.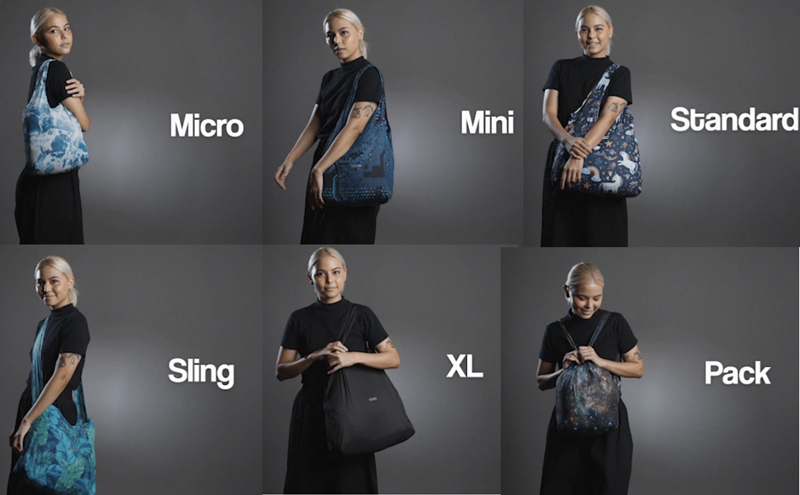 CROWDFUNDING NEWS – Everyone knows that reusable shopping bags are better for the environment than those disposable plastic bags that wind up in landfills or floating in the ocean.  In 2018, we featured the Nanobag 2.0 Kickstarter campaign. The Nanobag folks haven't just been sitting around.  They are now funding their Nanobag 4.0 series of ultralight, reusable shopping bags.
These bags fold up to nearly nothing.  With all sizes weighing in a less than an ounce, they are tuckable, pocketable – pretty much anything-able as they'll fit anywhere.
When expanded, they will hold between 12 and 25 liters of whatever you want to tote. And by "whatever", I mean "whatever" as the bags will hold up to a whopping 66 pounds!
The bags are available in six sizes and a wide variety of colors.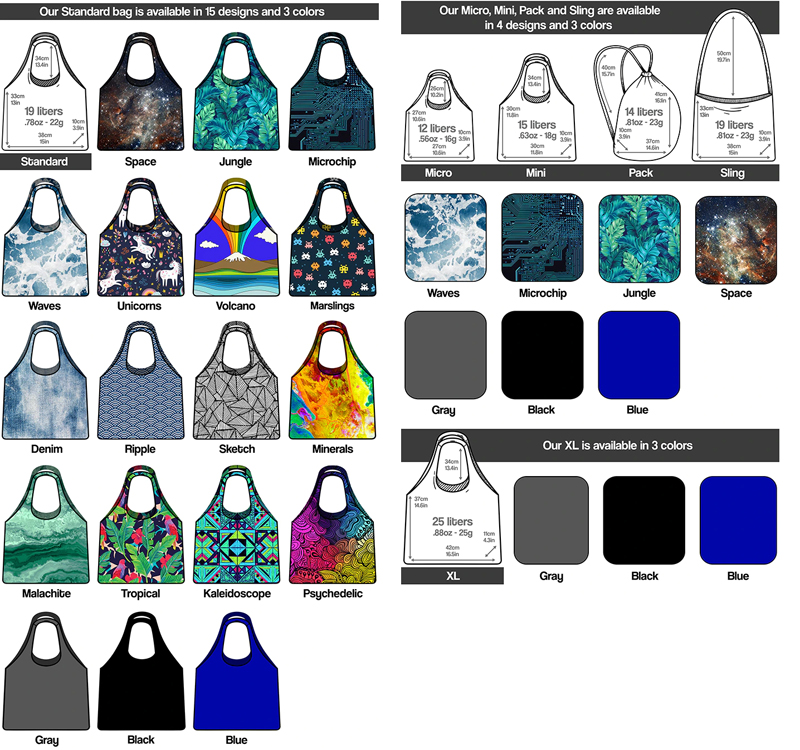 Nanobag 4.0 is addressing many of the issues with traditional reusable bags and disposable bags.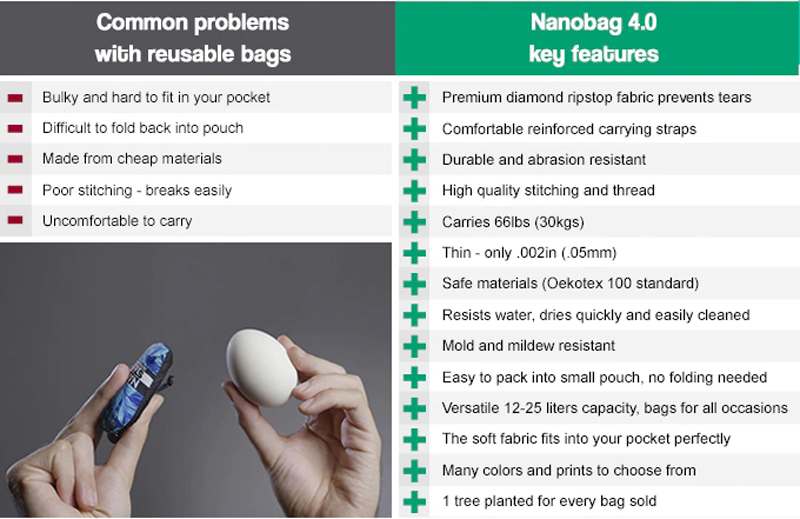 In addition, the folks at Nanobag will plant one tree for every bag sold.
Here's a look at the bags in action.
Their Kickstarter campaign runs through Thursday, October 8, 2020, at 11:00 PM EDT.  They have absolutely blown past their modest funding goal of about $5,000 (they are funding in HK$), and as of this writing are funded past $240,000 – I could actually watch the funding go up as I was writing.
Rewards start at about $10 per bag and get cheaper per bag with larger pledges.  If you are looking for a supremely carryable, reusable shopping bag, stop by their Kickstarter campaign for more information.