We use affiliate links. If you buy something through the links on this page, we may earn a commission at no cost to you. Learn more.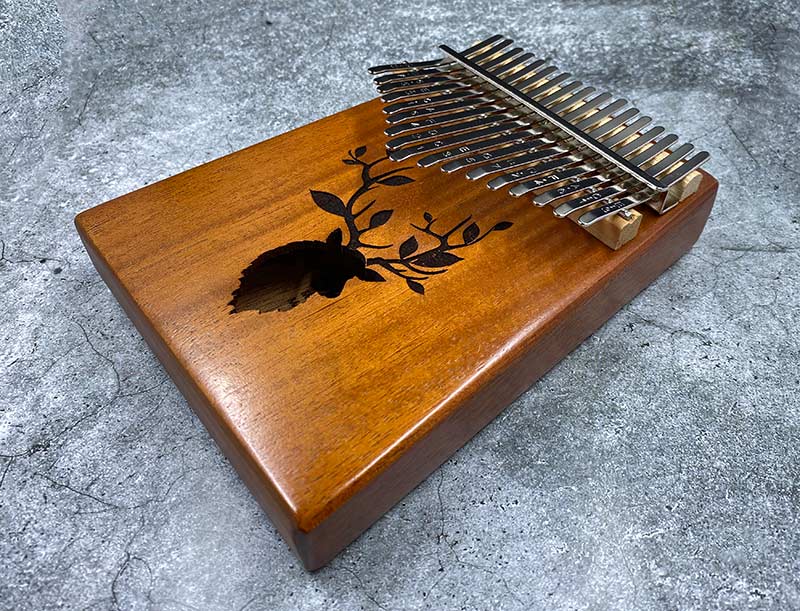 REVIEW – Making music is fun, but learning to play some instruments can be a challenge and expensive. If you've ever wanted to make music but don't want to spend a lot of money on an instrument and lessons, a Kalimba from Ukutune is an option for several reasons. Let's check it out.
What is it?
A kalimba is an African musical instrument with a wooden soundbox and metal keys. Some people call them thumb pianos because you use your thumbs to pluck the keys.
What's in the box?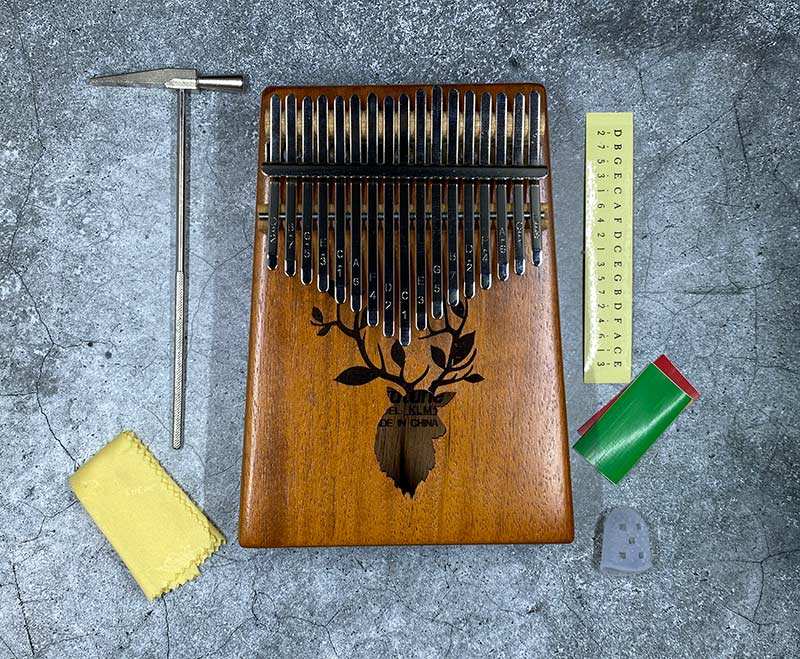 Kalimba
Tuning hammer
Thumb picks (2)
Polishing cloth
Note stickers
Instructions and music book
Drawstring bag
Design and features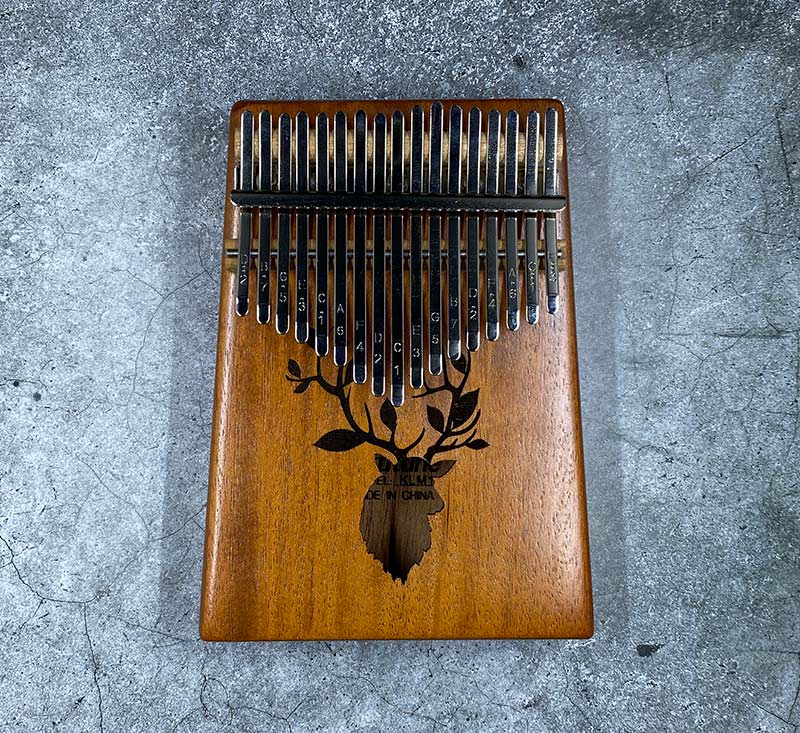 Ukutune offers 4 different kalimbas in Acacia, Koa, Okoume, and Mahogany like the version that was sent to me.
The soundbox is slightly wedge-shaped with an ornamental soundhole on top. The KLM1 version of the Kalimba has a stag or deer head soundhole.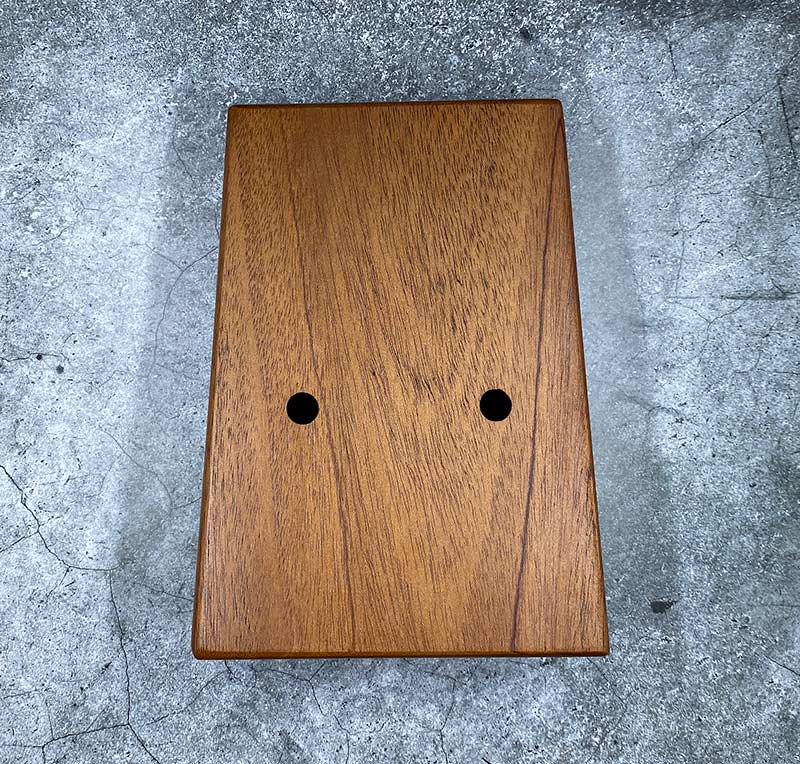 The soundbox is nicely finished with smooth rounded corners and edges that make it comfortable to hold. On the back/bottom of the instrument are 2 more sound holes that you can use to make wah-wah type of sounds with your fingers while you play.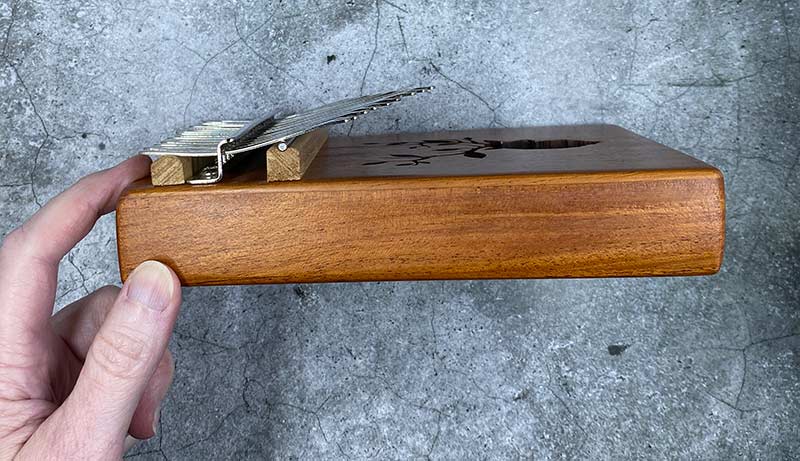 The keys/tines of the kalimba are free floating metal strips that are held in place with tension. The included tuning hammer can be used to lower or raise the key's pitch by moving tapping the top or bottom of the key to slide it up and down between the two bars that hold it in place.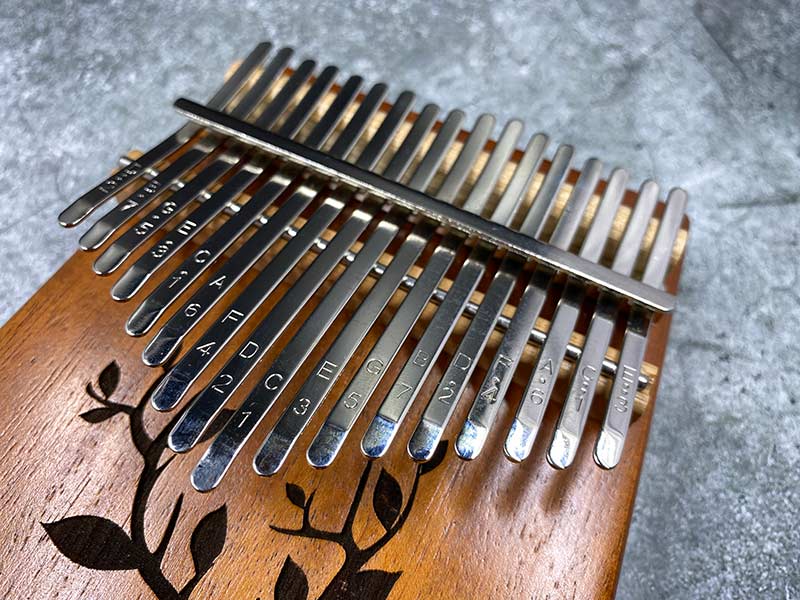 Kalimbas are available in 7 – 19 keys, the ones that Ukutune sell have 17 polished chrome-plated manganese steel-ore tines that have lettered notes and numbers etched into them.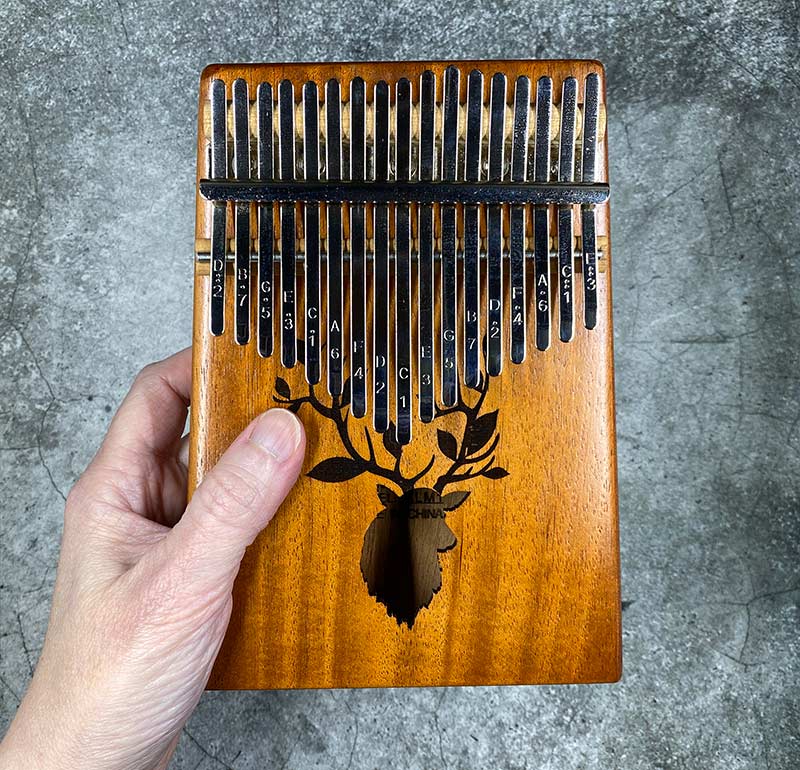 Learning to play this instrument takes time and practice like any instrument, but you really don't really need to know how to read music as kalimba songs are written in a simple notation of tab or even just notes/numbers like: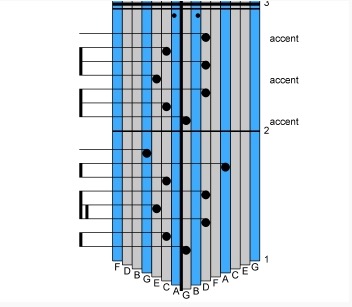 Or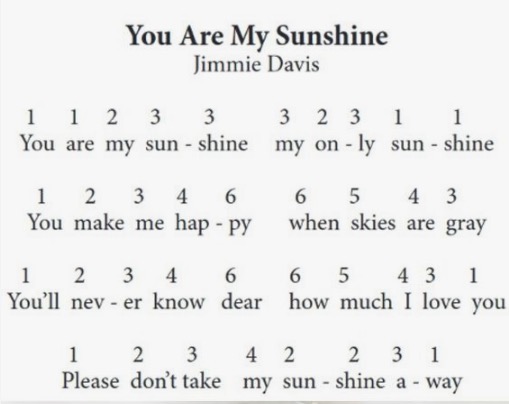 I like the plain numbered version of songs if I already know the song/melody really well. I find the first version shown above to be hard for me to follow (but that's just me). You can also find many note by note tutorials on YouTube which is a great way to learn how to play songs.
The Ukutune KLM1 Kalimba has a mellow sweet sound that I like a lot. I'll be sure and add another video after I get good enough to play a full song without messing up every few minutes 😉
What I like
Small
Easy to play
Inexpensive
What I'd change
Final thoughts
Learning to play the Kalimba can be a fun way to play music that is easy to learn. The Ukutune instruments are well made and affordable.
Price: $31.38
Where to buy: Ukutune
Source: The sample for this review was provided by Ukutune.