We use affiliate links. If you buy something through the links on this page, we may earn a commission at no cost to you. Learn more.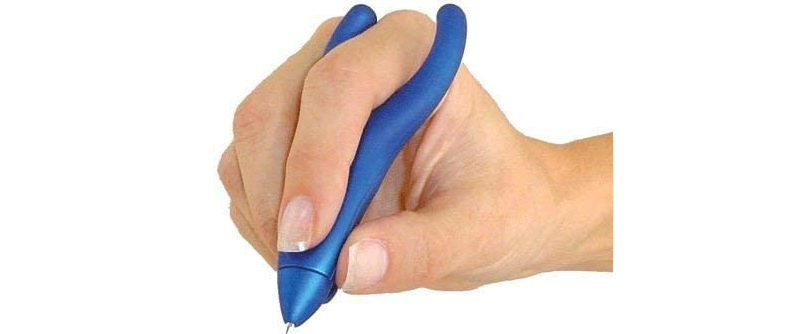 ARTICLE – When my son was in kindergarten and first grade, he struggled mightily with pencil grip. The spongy nubs his school district provided to help with this problem just never seemed to do the trick for him.
After consulting with his teachers and doing my own research, we ordered wishbone-shaped writing utensils that forced his hands into the proper position. He couldn't manipulate or overrule these oddly shaped pencils the way he could with flimsy grippers. With these, he had no choice but to grip them properly. And, finally, he was able to control his pen or pencil and develop his fine motor skills. Though he'll never win a penmanship award, eventually, his handwriting improved, too.
As many parents are now homeschooling or working from home while their children are doing online (or hybrid) education, you may be even closer to your child's schoolwork and school-related struggles than in the past. If you've seen your child grapple with handwriting, pencil grip or fine motor skills, it might be worth checking out a wishbone-shaped writing utensil. 
They come in several brands, both pens and pencils, like Baumgartens twist-n-write pencil or the Penagain Ergosof pen set. Both are available on Amazon and have very high customer ratings.