We use affiliate links. If you buy something through the links on this page, we may earn a commission at no cost to you. Learn more.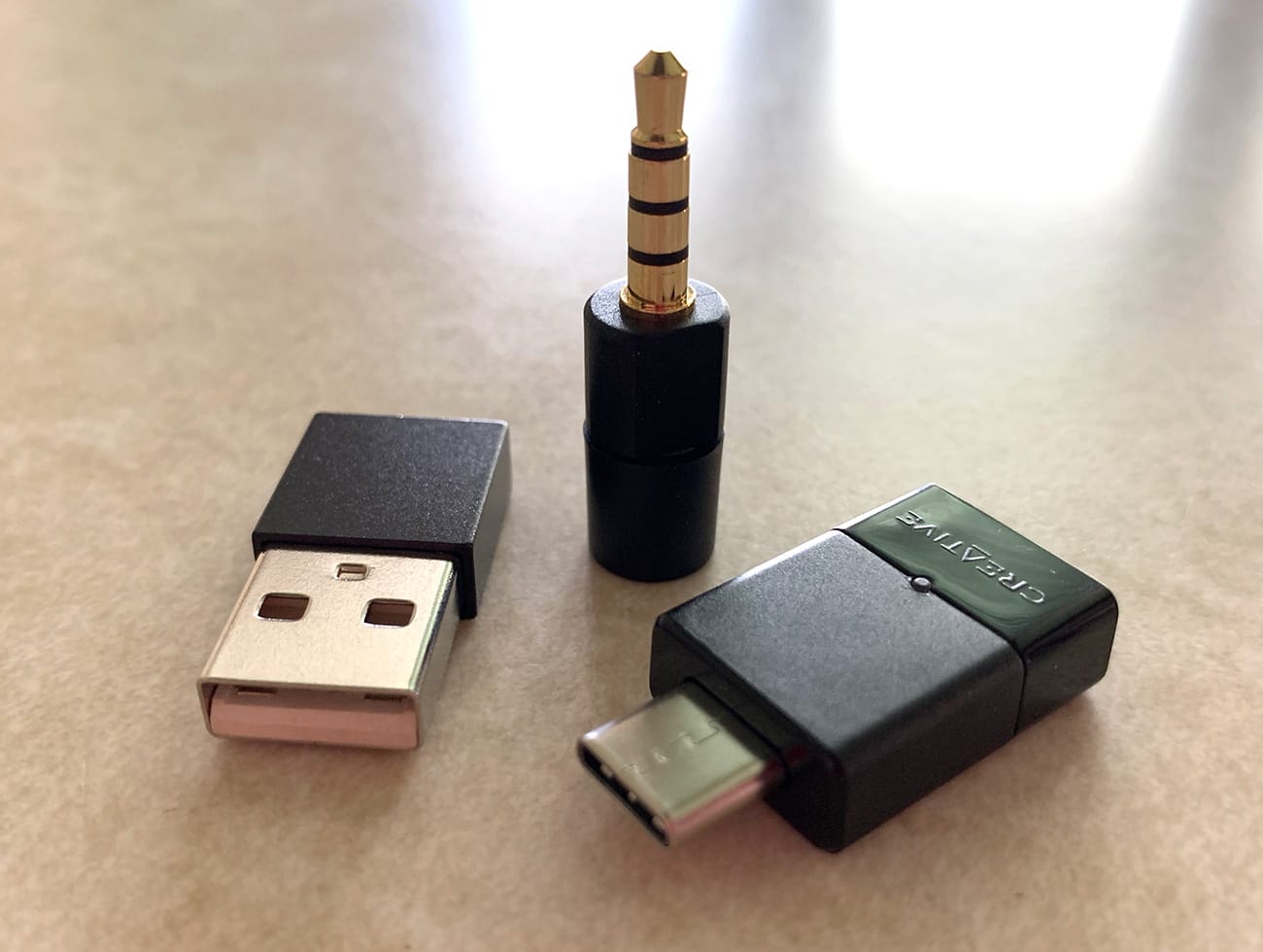 REVIEW – It's amazing to me that new consoles have no included ability to pair Bluetooth headsets. The Creative BT-W3 Bluetooth Audio Transmitter could be the missing link you've been waiting for.
What is it?
The Creative BT-W3 is a USB-C Bluetooth audio transmitter that supports 4 different codecs — aptX LL, aptX HD, aptX, and SBC — specifically designed for lag-free audio, and ideal for movies or gaming.
What's in the box?
USB-C Transmitter
USB-C to USB-A Adapter
Analog Microphone
Quick-start guide

Hardware specs
Bluetooth 5.0 with 100ft range
Qualcomm® aptX™ Low Latency codec
Codec selection, choose from aptX LL, aptX HD, aptX or Standard Bluetooth
Analog microphone for voice chat
USB-C or USB-A (through included adapter)
Design and features
My first impression of Creative's BT-W3 Bluetooth Transmitter was an immediate appreciation for their choice of USB-C. I feel like USB-C has finally taken over most of the electronics in my home, save for my iPhone. It's clear they had the Nintendo Switch in mind as a target product, as there is one USB-C port on the bottom of the handheld console.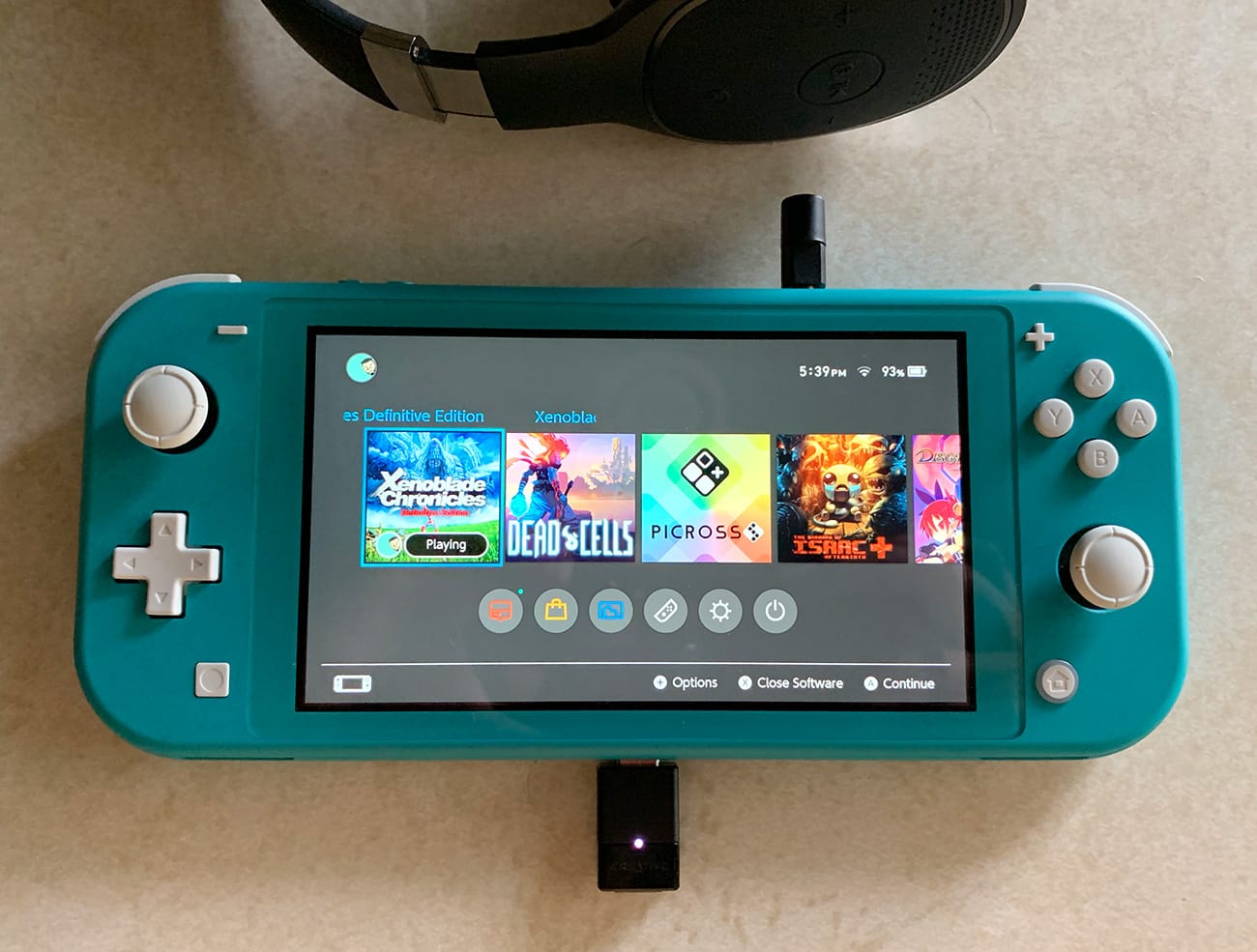 Creative thoughtfully included a USB-C to USB-A adapter with their diminutive dongle, so finding at least one compatible port should be easy.
There is but one button on the device, used for pairing and for switching between the Bluetooth audio codecs. The only other feature, physically, is a tiny LED light, also used for displaying which codec is currently selected. The setup process is very quick and as simple as you'd expect.
Setup
PS4 setup:
Connect adapter to USB port
Connect analog microphone to controller headset jack
Select proper console settings for input and output
Nintendo Switch setup:
Connect adapter to console (or dock) USB port
Connect analog microphone to Switch headset jack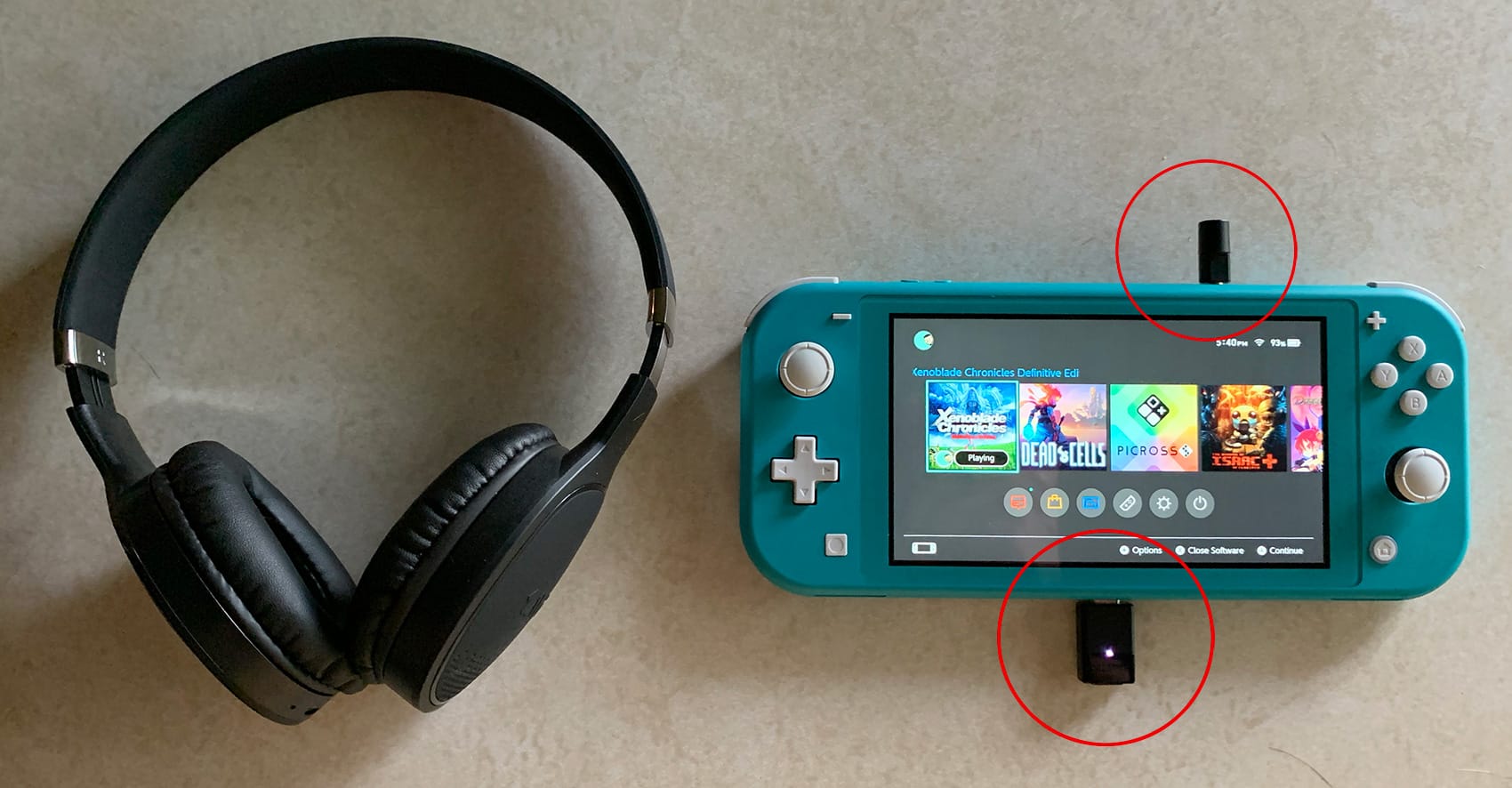 PC/Laptop setup:
Connect adapter to USB port
Connect analog microphone to microphone jack
Once it's paired, the following LED light colors denote the codec type that is streaming:
Flashing blue LED – pairing mode
White LED – aptX™ Low Latency
Yellow LED – aptX™ HD
Green LED – aptX™
Blue LED – SBC (standard Bluetooth)
Something worth mentioning, the wireless headset you pair with the transmitter means it's connected to the transmitter itself, not the device that's generating the audio. This means you can pop that transmitter into any device and it will instantly be connected to that device. Great for if you want to use your headset with a bunch of different devices without pairing with each one.
Performance
You may have noticed a lot of aptX in the section above. Before receiving this adapter to review, I actually didn't really know a lot about these audio codecs… I just assumed that all Bluetooth was equal, so long as it had that little 5.0 at the end. I plead ignorance of the fact that I own an iPhone and a pair of AirPods Pro, which have a proprietary W1 chip in them, and are not compatible with this transmitter.
Big disclaimer right off the bat: for best results, you're going to want to make sure you have a wireless headset that is aptX LL (for low latency) compatible.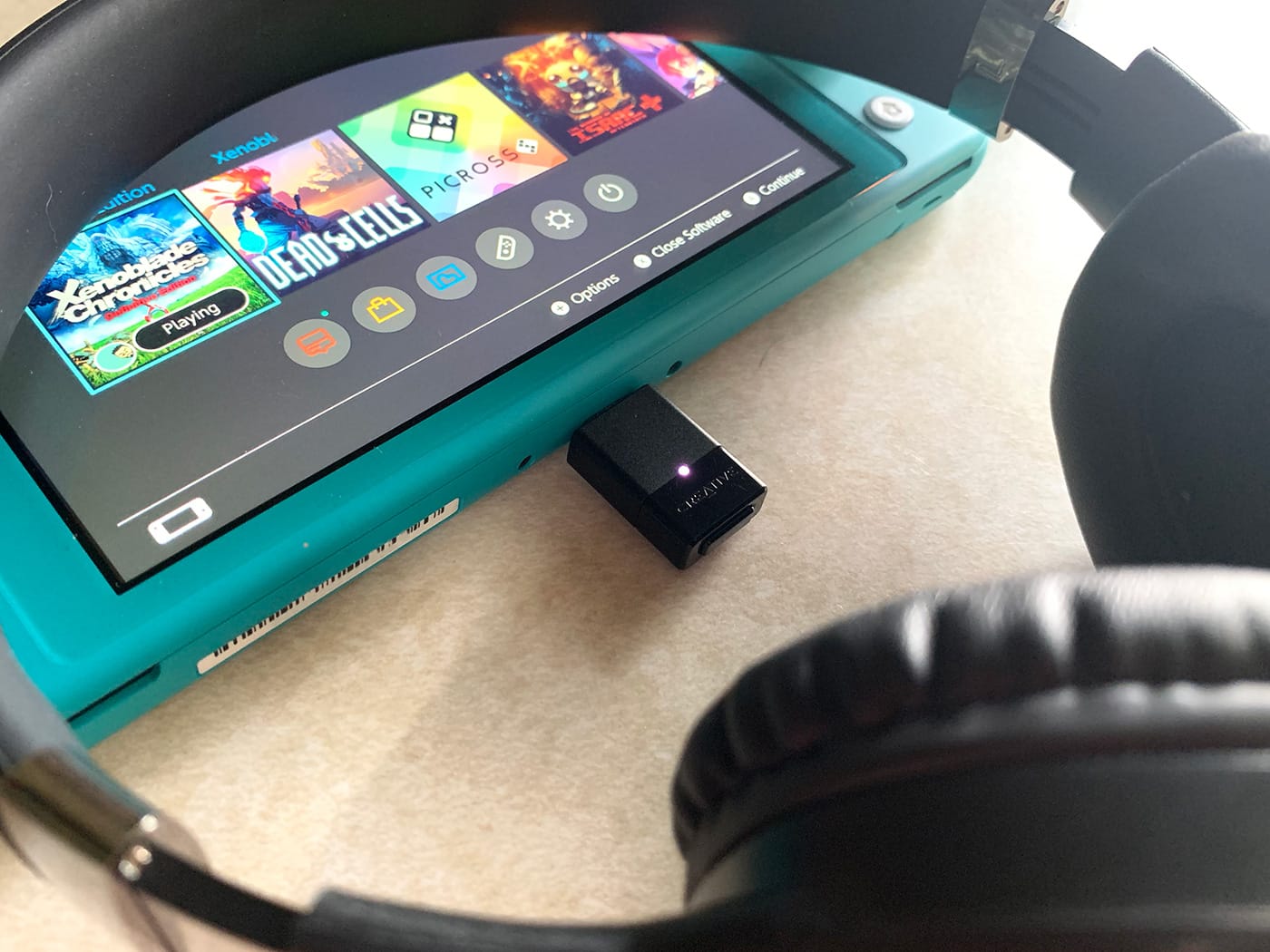 Provided you have compatible headphones, you can quickly pop that transmitter into the front of your Playstation or bottom of your Nintendo Switch, and boom, you've got wireless audio. The Switch is particularly fast … you don't even have to fiddle with any system settings, it just switches over to USB audio mode and starts transmitting.
And that aptX LL connection is really something else. This was the first time I was able to experience each mode in quick succession, thanks to the codec selector button on the transmitter. I booted up a game and played a bit in each mode, starting with SBC. In each mode, the audio lagged a bit, with the worst of it being SBC… it was like a half a second between an action on the screen and the corresponding sound.
But with aptX LL, it was almost instant. The very shred of a second of delay… in my opinion, it's just short of wired headphone levels of latency. I know that's more of a praise of the codec technology, but it's also another recommendation that you check your headphones to make sure they support LL. I'd say it's a requirement if you're going to do any sort of gaming with this transmitter.
That said, for use on the Switch in handheld mode… it's a bit silly to go to all that trouble just to remove the two feet of wire in between your ears and the handheld device in your lap. Honestly, if you want to use some headphones, just grab some wired earbuds or something and you'll be fine. Using the transmitter with the Switch's dock in docked mode on your TV seems like a much more practical use.
BUT, another small caveat, and one that made me laugh at my screen when I read it. If you want to use the included analog microphone with your Switch to enable in-game voice chat, there's a special firmware update that you must download and run on your PC, with the transmitter plugged in. Then, if you want to use the mic with anything other than the Switch, you have to run a separate firmware update to undo the first update.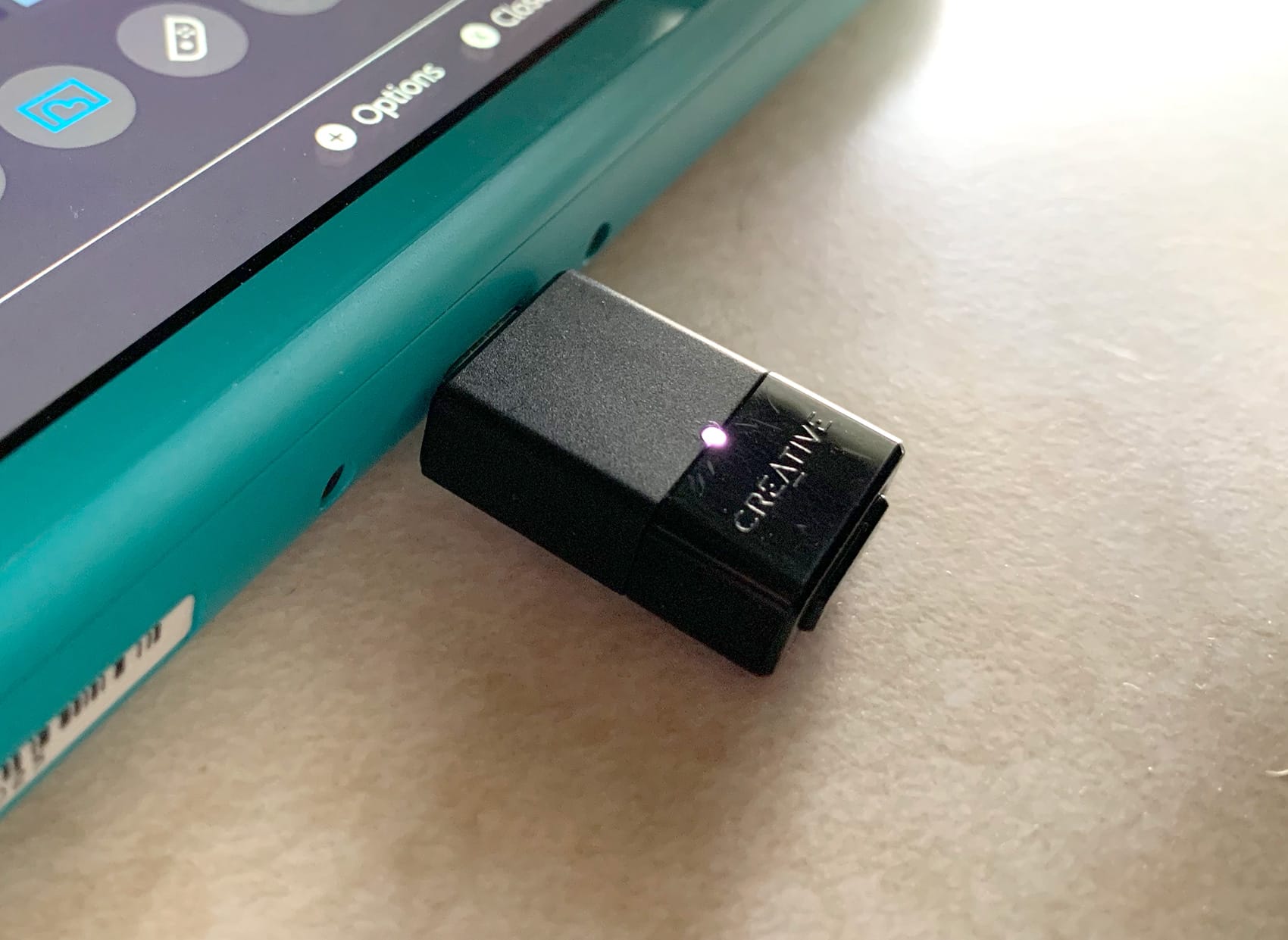 I mean, I can only think of like, two games, that even utilize voice chat. That's a crazy amount of work to get it running. I suppose if you were only going to use this transmitter to enable a wireless headset and voice chat for handheld Fortnite on your Switch, well, more power to you. But like I said before, it's probably better to just pop the transmitter into your dock and go wireless.
The other use case mentioned on their site, the PS4, seemed pretty good, too. There's a little bit of setup involved in a few audio menus, but once you get through that, the transmitter works well. Once more, in the end, you're only solving the problem of not having to worry about a cord running from your ear to your lap, since the PS4's audio jack for gaming headsets is right on the bottom of the controller itself.
To use voice chat, you'll still need to pop the analog microphone into your controller, which means your voice will need to carry down to your hands, instead of into a mic one inch from your mouth like with most gaming headsets.
Using this transmitter to listen wirelessly with movies and shows streaming from your console seems to make the most sense… at least that's an activity where the controller would be away from your body, and having that low latency means the audio will be synced up with the action and, more importantly, the actors' lips.
Beyond that, to use it for gaming alone, it's hard to recommend picking up a Bluetooth transmitter unless you're hardcore anti-cord and already have a low latency headset lying around. Even at a mere $40, it's a pricy option to delete a couple feet of wire from your already-good gaming headset.
What I like
Very small, integrated USB-C port
Quick to connect
Good connection strength
What needs to be improved
You basically need an aptX LL headset
Requiring a firmware update for Switch microphone usage is just wild

Final thoughts
While the Creative BT-W3 Bluetooth Transmitter is impressive with it's simple, portable pairing, it feels more like an answer to a question nobody asked. In many cases, it merely removes a couple feet of wire between your ears and your hands, and that's only if you have the required tech in your wireless headset. For some, that could be very desirable, but for me, I'm good with a bit of wire in my lap, and guaranteed zero-latency.
(Now if only they worked with my AirPods.)
Price: $39.99
Where to buy: Creative's website and Amazon
Source: The sample of this product was provided by Creative.